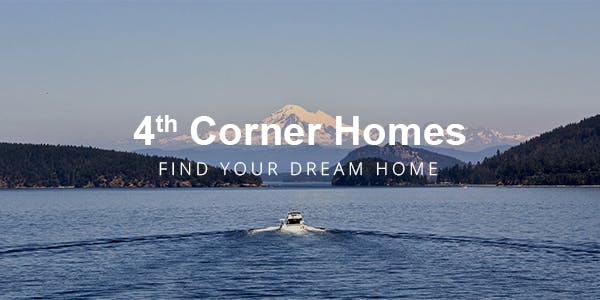 September newsletter
Hello Friend

Welcome to our newsletter. Here you will find the latest real estate news and stats for your area. If you would like more information about market conditions in your community, or have any other real estate related questions, please contact us. We would be happy to meet with you to see how we can help you out.
Latest Featured Listings
Enjoy the expansive view of Skagit Valley Country Club / 1511137
$615,000
| | | |
| --- | --- | --- |
| 5 Bedrooms | 4 Bathrooms | 4,665 Sq Ft |
View Listing
One of the last premium commercial lots Bakerview / 1313582
$4,051,000
View Listing
View more listings
Bellingham
There are 263 homes for sale right now, with an average list price of $696,909.
2319 Elm Street, Bellingham, WA, 98225 Bellingham / 1519462
$625,000
| | | |
| --- | --- | --- |
| 3 Bedrooms | 1 Bathrooms | 1356 Sq Ft |
View Listing
2289 Yew St Road, Bellingham, WA, 98229 Bellingham / 1518536
$257,000
| | | |
| --- | --- | --- |
| 3 Bedrooms | 2 Bathrooms | 1188 Sq Ft |
View Listing
4744 Aldrich Road, Bellingham, WA, 98226 Bellingham / 1518723
$525,000
| | | |
| --- | --- | --- |
| 3 Bedrooms | 2 Bathrooms | 1958 Sq Ft |
View Listing
406 Sudden Valley Drive, Bellingham, WA, 98229 Sudden Valley / 1519439
$325,000
| | | |
| --- | --- | --- |
| 3 Bedrooms | 2 Bathrooms | 2050 Sq Ft |
View Listing
#B407 690 32 Street, Bellingham, WA, 98225 Happy Valley / 1517676
$247,000
| | | |
| --- | --- | --- |
| 2 Bedrooms | 2 Bathrooms | 850 Sq Ft |
View Listing
View more listings
Articles
Northwest Multiple Listing Service
Home Buyers Seeking Affordability Are Expanding Search Outside Greater Seattle Job Centers
Depleted inventory continues to frustrate would-be buyers in Western Washington. Many of these potential homeowners are expanding their search beyond the major job centers in King County, according to market watchers who commented on the latest statistics from Northwest Multiple Listing Service.
The MLS report summarizing August activity shows less than two months of supply system-wide, and only about 1.6 months of supply in the four-county Puget Sound region. The sparse selection is pushing up prices. For last month's sales of single family homes and condos across the 23 counties served by Northwest MLS, prices rose nearly 6.2% compared to a year ago.
Prep Your Home for Fall and Winter with These Home Maintenance Tips
With kids going back to school, the weather getting cooler and the days getting shorter, September can often be a hectic month. As we start to move into colder days, it is important to make sure that your home is prepared for the coming seasons—no one wants to have to do repairs in the rain! These September home maintenance tips can help you make sure that your home is in the best shape possible for fall and winter.
Repair Any Cracks in Your Concrete
Cracks in your driveway or walkways can become huge issues after a cold winter! When water freezes in these cracks, it can expand and further damage your concrete leaving you with one seriously bumpy driveway. While small cracks can be repaired with supplies from your local hardware store, larger cracks may require the help of a professional.
Clear Debris from Your Gutters
The falling leaves of fall can quickly clog the gutters of your home. Clogged gutters can cause a host of issues including damaging the gutter itself and causing potential leaks in your home. By cleaning out your home's gutters now, you can decrease your chances of having an unexpected leak in the future.
Inspect Your Roof for Wear and Tear
September is your last chance to give your roof a quick inspection to make sure it is ready for the colder, wetter months ahead. Keep an eye out for any missing shingles or cracks you can find. While it might be too late in the year for a new roofing project, temporary fixes such as roof sealant or replacing shingles can limit the chances of potential leaks during rainy days.

Copyright © 2019 4th Corner Homes Team
The 4th Corner Homes Team of RE/MAX Whatcom County 913 Lakeway Dr Bellingham, WA 98229-6214 USA
Unsubscribe
This is not intended to solicit properties currently listed for sale or individuals currently under contract with a brokerage. All information was current on Sep 16, 2019.



Powered by avenuehq.com.
Copyright © 2019 AvenueHQ.