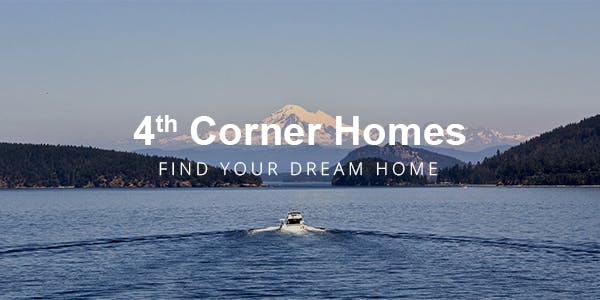 July newsletter
Hello Friend

Welcome to our newsletter. Here you will find the latest real estate news and stats for your area. If you would like more information about market conditions in your community, or have any other real estate related questions, please contact us. We would be happy to meet with you to see how we can help you out.
Buyers Getting "Some Relief" as Key Indicators Point to Strong Summer for Housing Market
Inventory, pending sales and prices all increased during June compared to a year ago, according to the latest report from Northwest Multiple Listing Service. The same report, which covers 23 counties in Washington state, shows year-over-year drops area-wide in both the volume of new listings and closed sales.
"Clearly we now see that the market is moderating – that is we're definitely moving from a 'hyper-market' to one where a correction is underway compared to last year," remarked Mike Grady, president and COO of Coldwell Banker Bain. "While it's the best time to buy that we've seen in some time, and buyers are getting some relief, it is still a seller's market," he added, noting some buyers are experiencing multiple offer situations, or considering inspection waivers, or are even forced to consider markets outside King County for affordability.
Three Northwest MLS directors from Pierce and Kitsap counties suggest their counties are attracting some of the frustrated buyers from King County.
Click here for the full report.
3 SUMMER TREATS FOR BEATING THE HEAT
Few things beat indulging in a cool treat on a hot summer day! Let's face it, who doesn't have a bit of a sweet tooth? If you and your family are looking to cool off this summer, or if you are just looking to treat yourself, these three easy-to-make desserts are sure to be a hit!
Pop Some Popsicles Into Your Freezer
An absolute classic, popsicles are as easy-to-make as they are delicious to eat! All you need to get started is a popsicle mold and your favorite juice flavors. For a richer taste, try using fruit purées or blended fruits as your base ingredient. A great tip for those who are looking to try something new is to add a bit of yogurt into the mix to give your popsicles a little extra kick!
Mix Up a Fruit Smoothie
A simple go-to that is perfect for busy summer days, fruit smoothies are a fantastic choice for anyone looking for a healthier option. Using your blender, mix together a cup of your favorite fruits and a ½ cup of yogurt for a tasty treat you are sure to love. If you prefer a more slushy-consistency, be sure to add ice to your smoothie mix!
Blend the Perfect Milkshake
A decadent treat that is perfect for treating yourself and your family, milkshakes are simple to make and delicious to eat! Once again using your blender, grab your favorite ice cream flavor and blend it together with milk—a good rule of thumb is to use a ¼ cup of milk per every scoop of ice cream. For fruity ice cream flavors, adding in fruits such as strawberries or bananas can bring a bold new taste to your shake.
Whatcom County Market Watch - Condo
Stats are calculated comparing June 2019 to June 2018 .
To see more information on local stats in Whatcom County, please click here.
Latest Featured Listings
Sold
Bright open living space Sudden Valley / 1448922
$349,900
| | | |
| --- | --- | --- |
| 3 Bedrooms | 2 Bathrooms | 1,863 Sq Ft |
View Listing
One of the last premium commercial lots Bakerview / 1313582
$4,051,000
View Listing

Copyright © 2019 4th Corner Homes Team
The 4th Corner Homes Team of RE/MAX Whatcom County 913 Lakeway Dr Bellingham, WA 98229-6214 USA
Unsubscribe
This is not intended to solicit properties currently listed for sale or individuals currently under contract with a brokerage.



Powered by avenuehq.com.
Copyright © 2019 AvenueHQ.