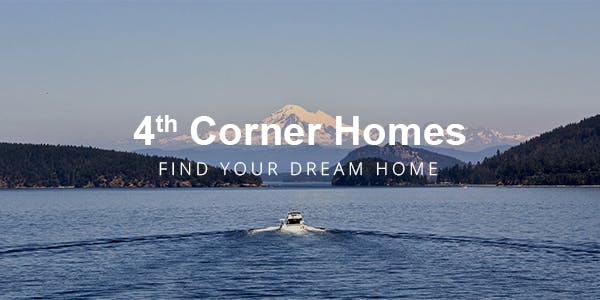 June newsletter
Hello Friend

Welcome to our newsletter. Here you will find the latest real estate news and stats for your area. If you would like more information about market conditions in your community, or have any other real estate related questions, please contact us. We would be happy to meet with you to see how we can help you out.
July 10th, 2019 – 5:30 pm.
Bellingham Bells, 1220 Civic Field Way, Bellingham
Home Buyers Are "Better Off," But Market Is Heating Up
The housing market in western Washington may not be as hot as it was last spring, but it is heating up, suggested one industry leader in commenting on the latest statistics from Northwest Multiple Listing Service.
Matt Deasy, president of Windermere Real Estate/East, Inc. said his analysis of single family home sales in King County reveals 7 out of 10 properties that sold during May had 15 or fewer days on the market. He also noted more than half the listings (55 percent) in the county sold for at or above list price, the highest ratio since July 2018.
Northwest MLS figures show last month's 12,006 pending sales across its 23 county service area nearly matched the year-ago total of 12,168 mutually accepted offers. Nine counties notched increases.
Click here for the full report.
4 Essential Tips for an Indoor Herb Garden
There's nothing quite like cooking with fresh herbs, and you can't get fresher than snipping them off the bush seconds before adding them to your dish! Luckily, growing herbs right in your kitchen is relatively easy.
Here are some top tips to get you started and on the right track.
Choose the Right Herbs
Your favourite herb is a good starting point, as you will probably use it the most. If you are looking for low-maintenance options, though, chives, peppermint and parsley are all ideal. Some of the harder herbs to keep going are basil and thyme, so they aren't the best options for beginners.
Pick a Sunny Spot
As a general rule, you should be growing your herbs somewhere which gets a minimum of 6 hours sunlight per day. It is also a good idea to turn your plants regularly so that they receive the sun's light evenly.
Ensure Your Plants Drain Properly
If your plants don't have good drainage, their roots will sit in water—which will lead to them rotting and the plant dying. Additionally, without the right drainage, water could leak onto your countertop (or wherever your plants are) and damage that surface.
Make sure you put your herbs in pots which allow for drainage, and that you place them on a saucer to collect water draining out.
Keep Each Plant Separate
Different herbs will enjoy different soil and levels of watering. In order to give each plant the best care, you should plant them in separate pots.
What herbs do you grow in your kitchen?
Whatcom County Market Watch - Condo
Stats are calculated comparing May 2019 to May 2018 .
To see more information on local stats in Whatcom County, please click here.
Latest Featured Listings
Sold
1435226 Whatcom Falls / 1435226
$429,900
| | | |
| --- | --- | --- |
| 3 Bedrooms | 3 Bathrooms | 1,980 Sq Ft |
View Listing
One of the last premium commercial lots Bakerview / 1313582
$4,051,000
View Listing

Copyright © 2019 4th Corner Homes Team
The 4th Corner Homes Team of RE/MAX Whatcom County 913 Lakeway Dr Bellingham, WA 98229-6214 USA
Unsubscribe
This is not intended to solicit properties currently listed for sale or individuals currently under contract with a brokerage.



Powered by avenuehq.com.
Copyright © 2019 AvenueHQ.