As the final day of the school year draws to a close, I would like to acknowledge the efforts made by so very many of our students, staff and parents in the TCAS community during this year. The extraordinary commitment made by all our staff, academic and support staff alike, means that we can continue to succeed and flourish as a learning community.

The leadership team and Board of Trustees have already commenced planning for the new academic year and are currently firming up our Strategic Planning. I intend to send the provisional Term 1, 2020 Calendar and our 2019 Strategic Review to families next week. We will return on 3rd February 2020 as a full school, but the main office and various operations will be available from Monday, 27th January. Please call ahead if you intend to visit to avoid disappointment - hours may be different to usual during this week due to staff training.

At our final assembly, students have received their 'Summer Writing Challenge Pack'. You may remember in our last summer break we challenged families with Maths games - the idea was to keep our Maths progress humming over the break. This project was a great success; our Maths scores continue to push boundaries! This year, we're challenging students to keep their writing sharp, and to avoid the summer 'dip' in achievement. Each child has received a book they can use as a summer journal (recycled where possible). There is an information sheet inside for parents. I have included a more detailed article with this newsletter. Good luck, and I hope to see some fantastic journals at the start of the new year!

Summative Report Packs for students in Years 1-9 and PaCT/NCEA Statement Reports for Year 10 students were mailed this week. Inside this pack, you'll find indicative class placings for 2020 and appropriate stationery lists. If you have not received your child's report by Thursday, 19th December, please email us for a re-printed copy (learn@catlins.school.nz).

Finally, I wish all our TCAS families all the very best for the summer holidays and look forward to welcoming you all back, relaxed and refreshed for what promises to be an enjoyable and productive year.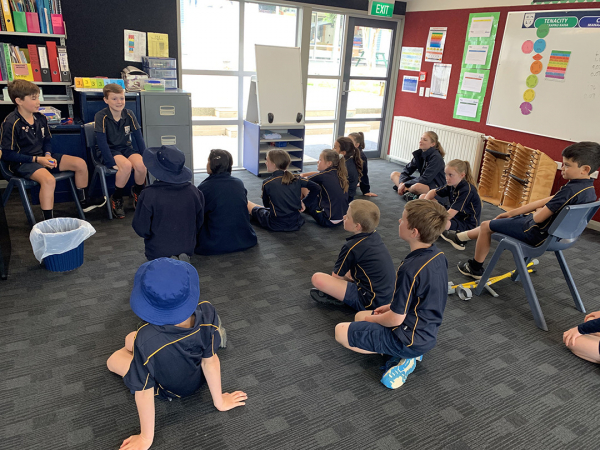 Room 19 students have been given the opportunity by Mrs Bopp to be the 'Teacher for an Hour'. Hadley and Archie were the first pair to be let loose on the class!
---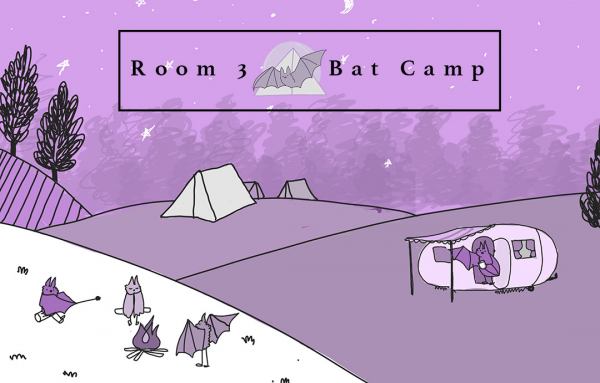 Room 3 attended Bat Camp on 28th November at Tawanui. The students had a wonderful time in the outdoors and enjoyed learning about the local ecology. They witnessed harp traps being set up to catch bats and also got to view moth traps with Gordon and Janine from Earthlore.
---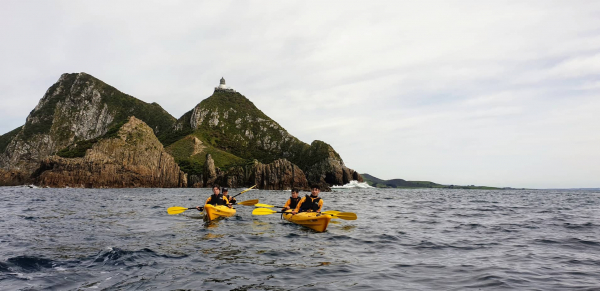 Last Monday, Year 10 and 11 students who take PE were given an amazing opportunity to go Sea Kayaking at Nugget Point. This was part of their Level 1 Achievement Standard studies, where they have to demonstrate and understand responsible behaviours in the outdoors.
---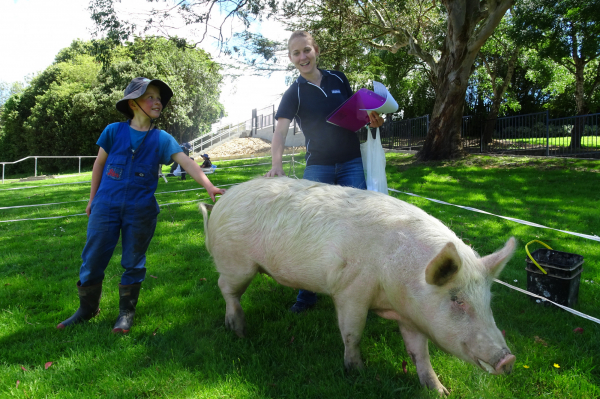 A very big thank you to all the kids and parents who put such an awesome effort in getting their pets and creative creations ready for Pet Day.
---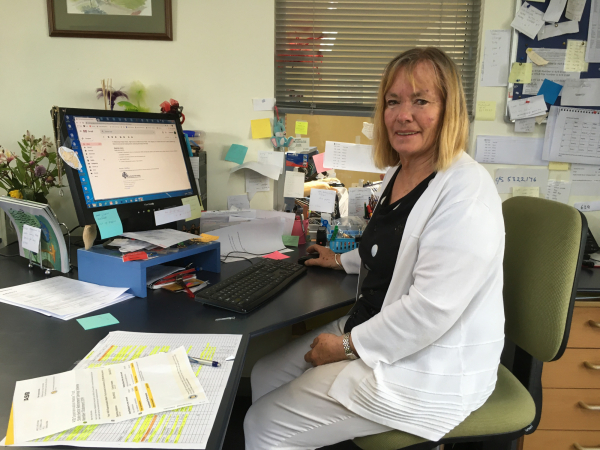 After 32 years behind the front desk of The Catlins Area School, Carol Bloxham is retiring this week with a heavy heart, but some wonderful memories.
---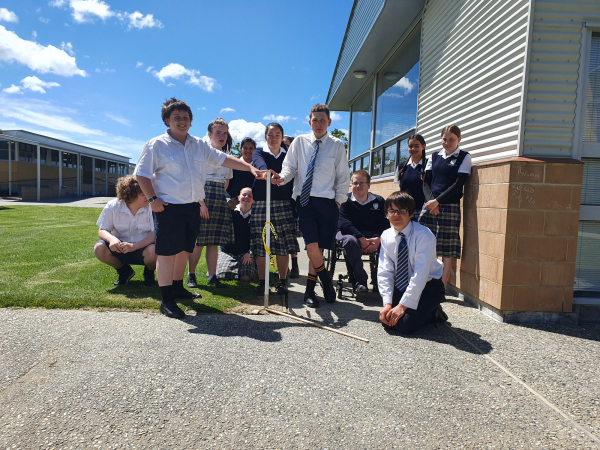 Throughout November, the Year 9 Science class have been participating in a Big Science trial. This was organised through NetNZ and involved a collaboration between schools, and a science expert, Rodrigo Martinez Gazoni, who is a researcher at the MacDiarmid Institute for Advanced Materials and Nanotechnology, University of Canterbury.
---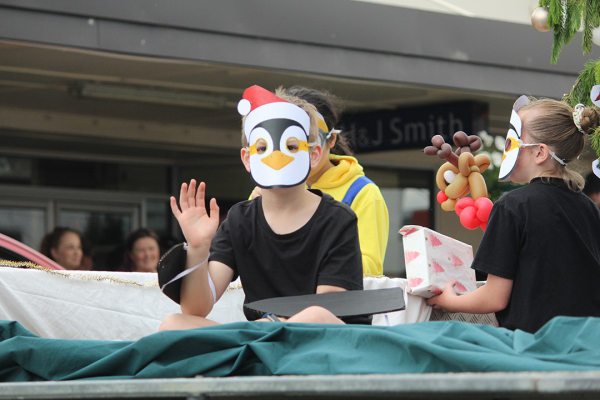 Well done to all the Room 3 & Senior students who were involved in last weekend's Christmas Parade. in Balclutha.
---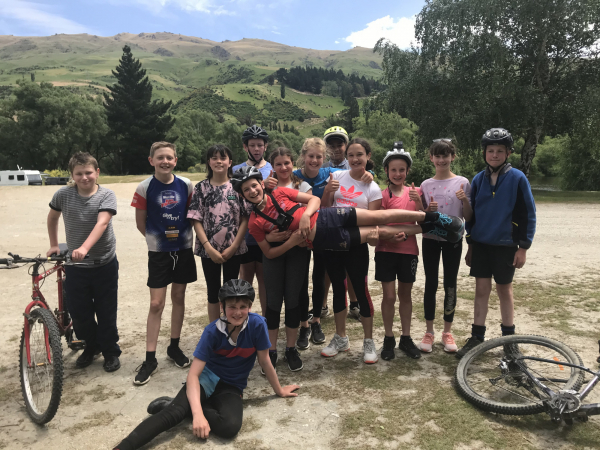 On Monday, 2nd December the Year 7/8 class, Miss Currall, Mr Samson, Ms Watkins and a group of parents set off on camp. It was a fantastic 3 days filled with plenty of cycling, kayaking, and running around.
---
Our updated uniform remains a hit, most of the items seem to have a lot better 'wear' than previous versions, and our students are looking smart. We've received a lot of compliments on the new look!
---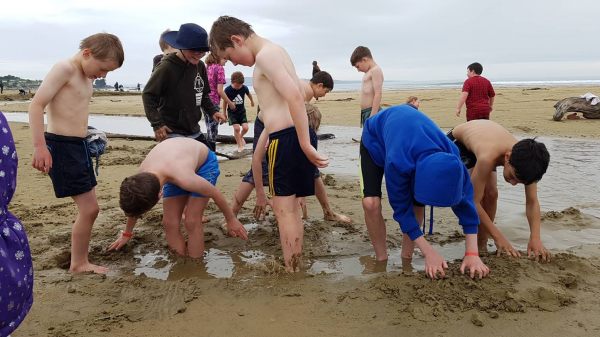 The Junior School enjoyed a day of beach games and fun at Kaka Point yesterday.
---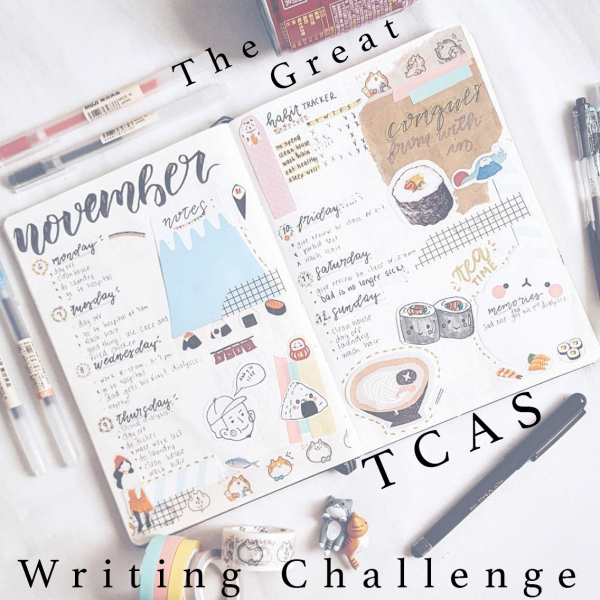 Last year, we challenged students with Maths Games and other Maths related learning opportunities over the summer. The intention was to both engage students in Maths learning with their parents, and to maintain our fabulous improvements in Maths results across the targeted Year 1-8 age range.
---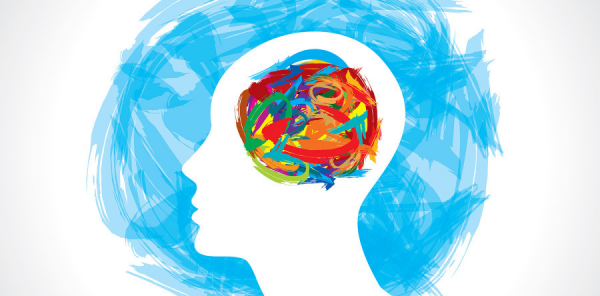 This week's article on Wellbeing covers 'Family Reset', What do we do when things just aren't going that well?
---
For the last couple of weeks, we have been composing poetry in the library at lunchtimes using magnetic words on a metal board.
---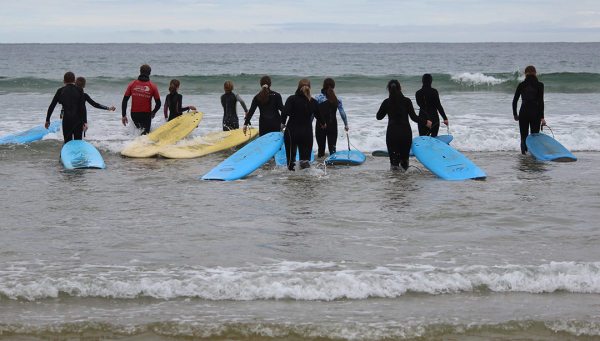 Yesterday the majority of Year 7-11 students had the awesome opportunity to participate in either Surfing at Curio Bay or Waka Ama at Waikawa Bay.
---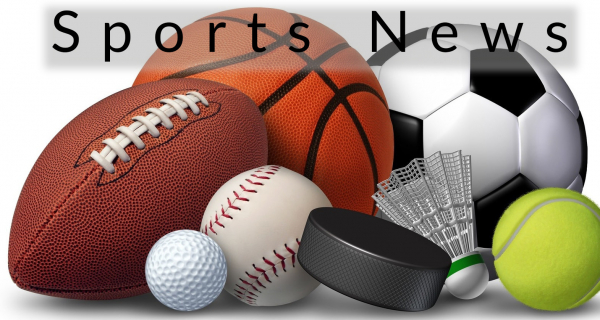 Beach Day and Happy Holidays...
---