Tēnā koutou,
This week I had the pleasure of attending The Catlins Area School Ski Camp. Thirty-nine students and thirty adults went to Wanaka for two days skiing at Cardrona. Unfortunately on Tuesday, the field was closed but I really enjoyed spending time with students and their families at the various activities in and around Wanaka. On the Wednesday we did get to ski and snowboard and it is always a delight to see kids making the most of the beautiful environment that New Zealand has to offer.
Next week sees students from Year 9 to 14 on our school camp to connect them with the people in places in and around The Catlins. Families are invited to join us for a meal down in Tautuku on Wednesday evening. If you are wanting to join us please email principal@catlins.school.nz to ensure that we can cater for all whānau.
This term we are starting our consultation around our school vision, values, and the strategic plan. I look forward to connecting with you to get your ideas around the future direction for our school.
I wish those well participating in the last draw of netball and the Millers Flat rugby tournament, it looks like it will be a great weekend.
Glenys Hanley
Principal
---
News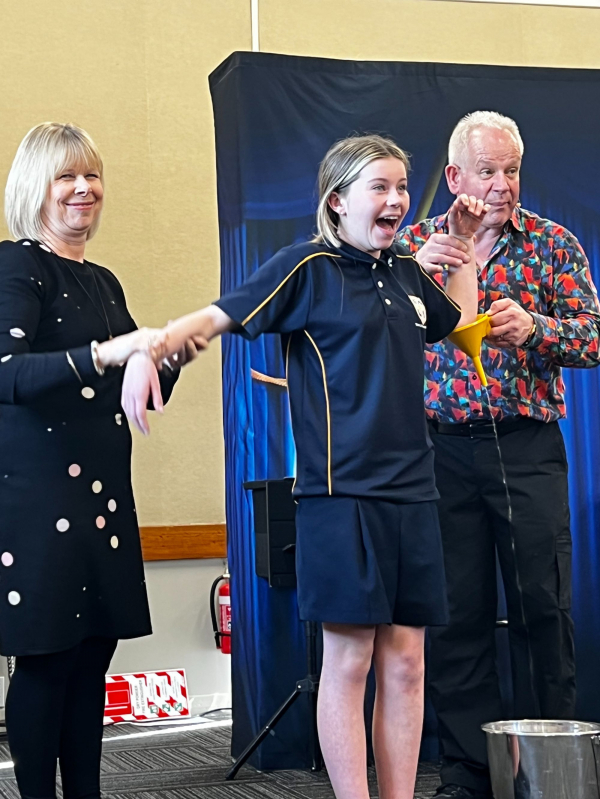 Laughter and amazed faces filled the crowd from ākonga to teachers alike, all while Elgregoe and Sue performed some outstanding illusions!
---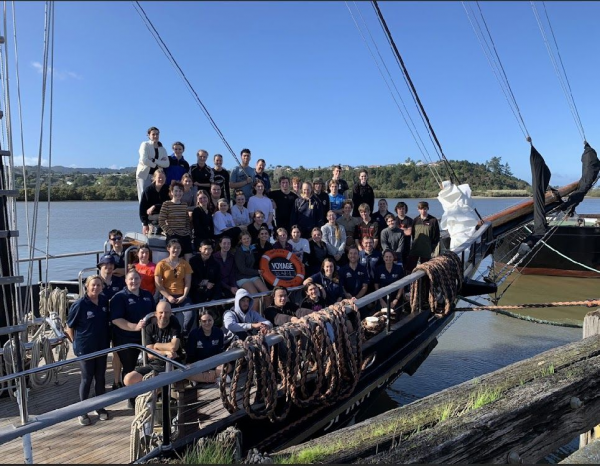 Charlotte had the amazing opportunity to spend her birthday on a boat with a group of like minded teens.
---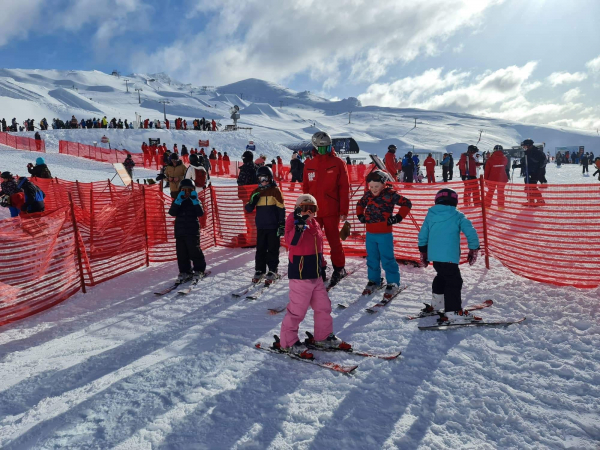 The unexpected closure of the ski field didn't detract from the amount of fun had by participants on the annual TCAS ski trip.
---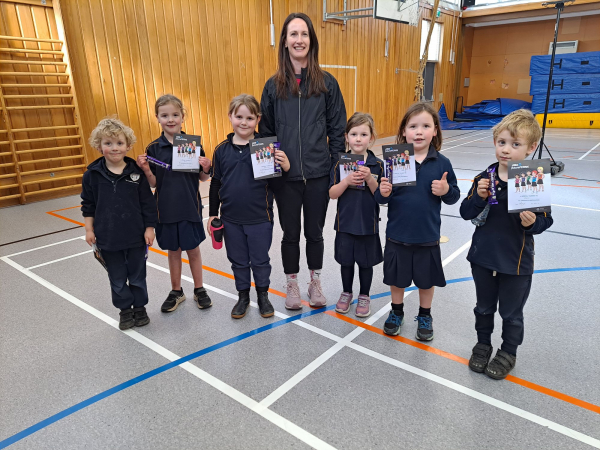 Future Ferns introduces the youngest of TCAS students to the game of netball.
---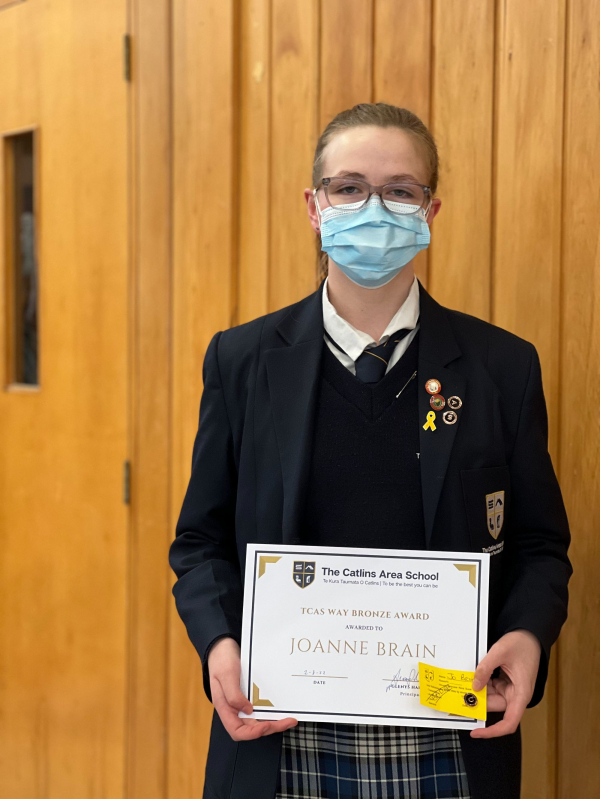 It's great to be able to invite parents and caregivers again to assembly to share our successes!
---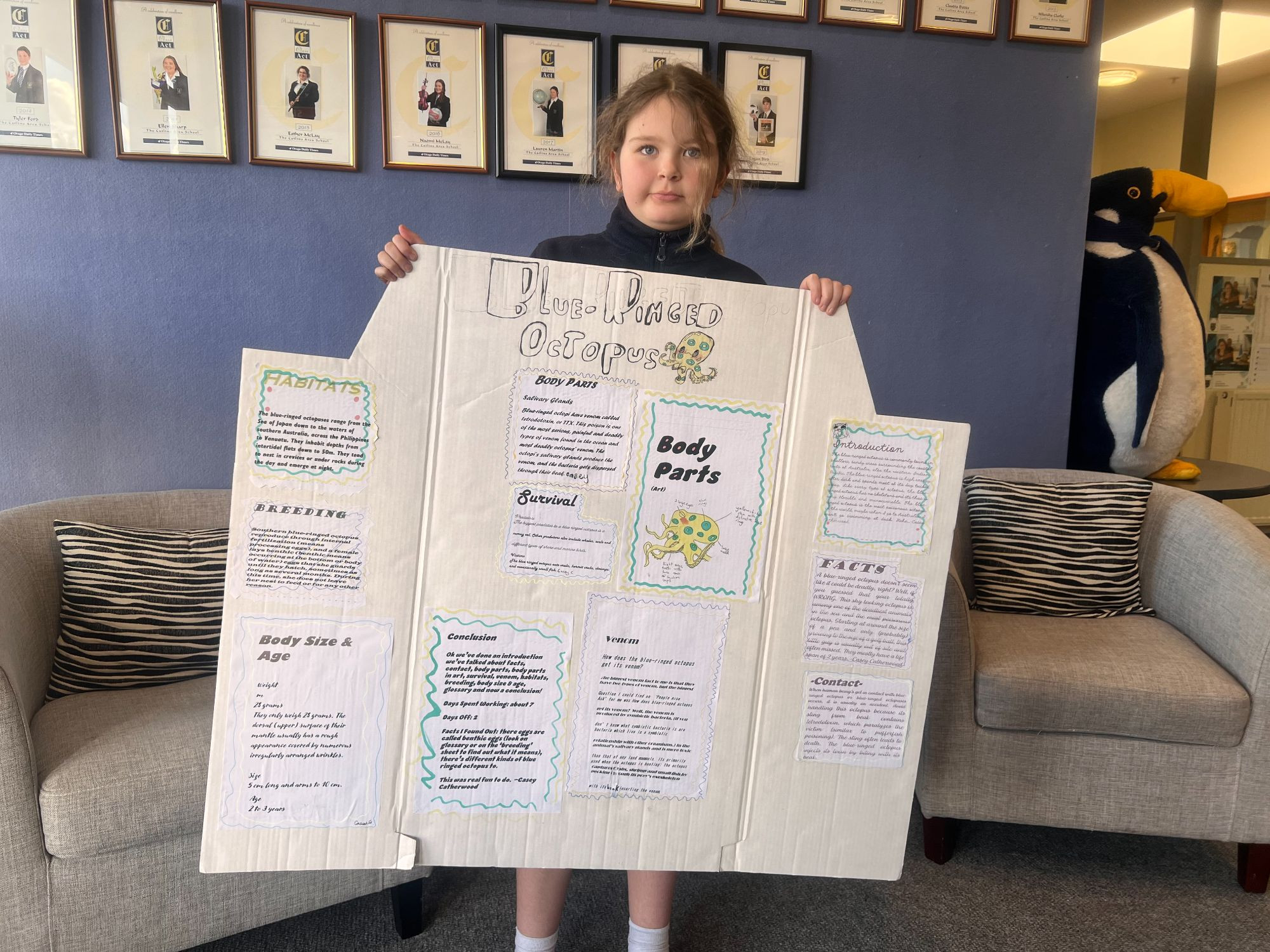 H O L I D A Y P R O J E C T
Casey Catherwood (Year 5) brought in her holiday project. Casey has been working on a display with information about blue ringed octopus. Ka pai Casey!
---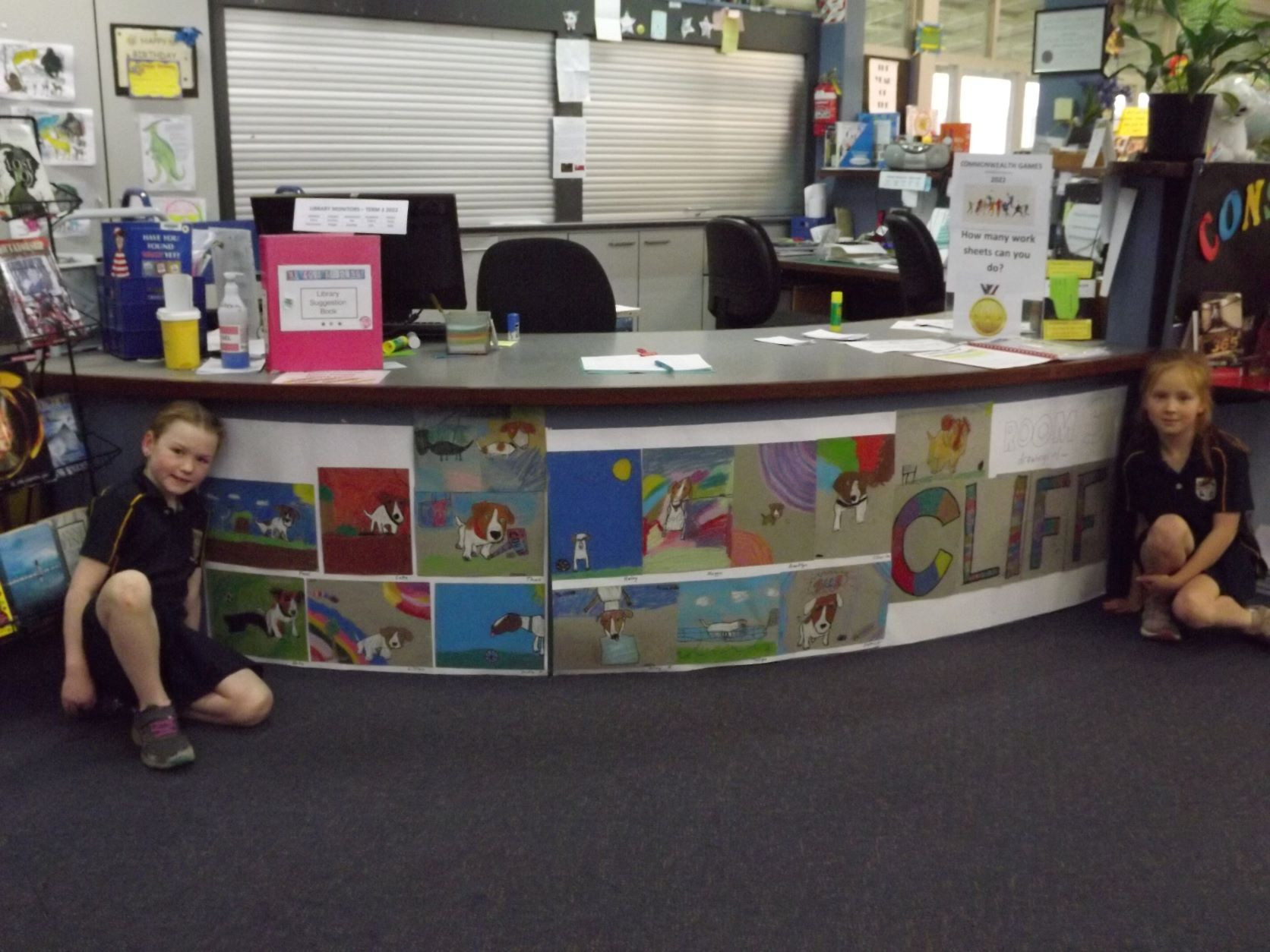 C L I F F B E C O M E S A W O R K O F A R T
Room 3 and Ms Darmody have been busy creating portraits of Cliff the dog. These are now on display in the library at dog height for Cliff to appreciate.
---

---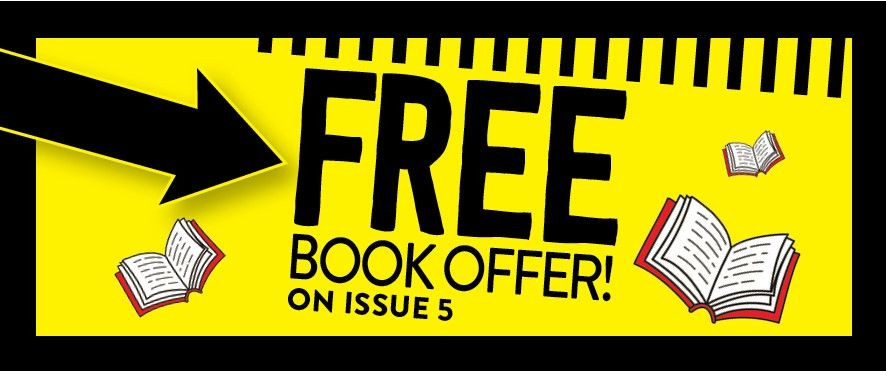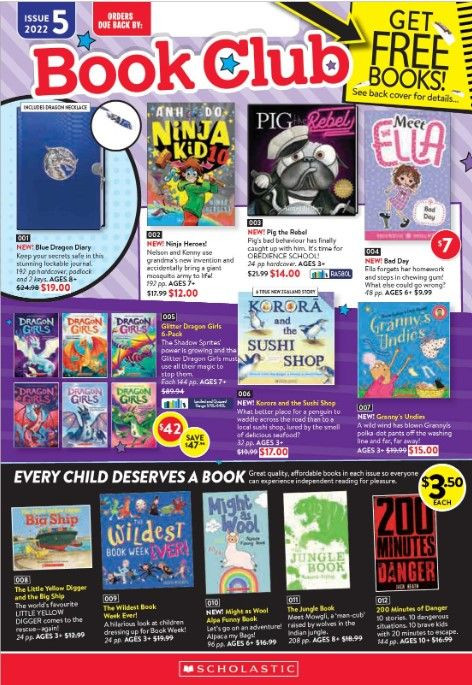 F R E E B O O K S W I T H L U C K Y B O O K C L U B
The mission at Scholastic has always been to seed in children a lifelong love of reading and learning. In this exciting Issue 5 we are giving away FREE BOOKS to help celebrate and spread the love of reading in your home. When you order on LOOP you can select up to 3 FREE BOOKS. To qualify all you have to do is spend over $30 and you can select 1 free book from our specially curated list. The list will display after you create your order and head to the checkout. Happy reading everyone!
---
S C H O O L P H O T O S
TCAS class, sport and cultural photos are being taken on Friday 19th August. If you would like sibling photos to be taken please fill in the link included in the Information page.
---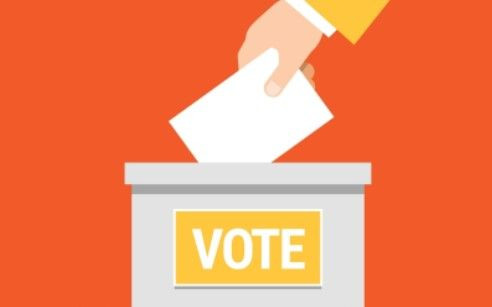 E L E C T I O N U P D A T E
Nominations have now closed for the upcoming Board elections. Further information and voting papers will be sent out by the Returning Officer next week.
---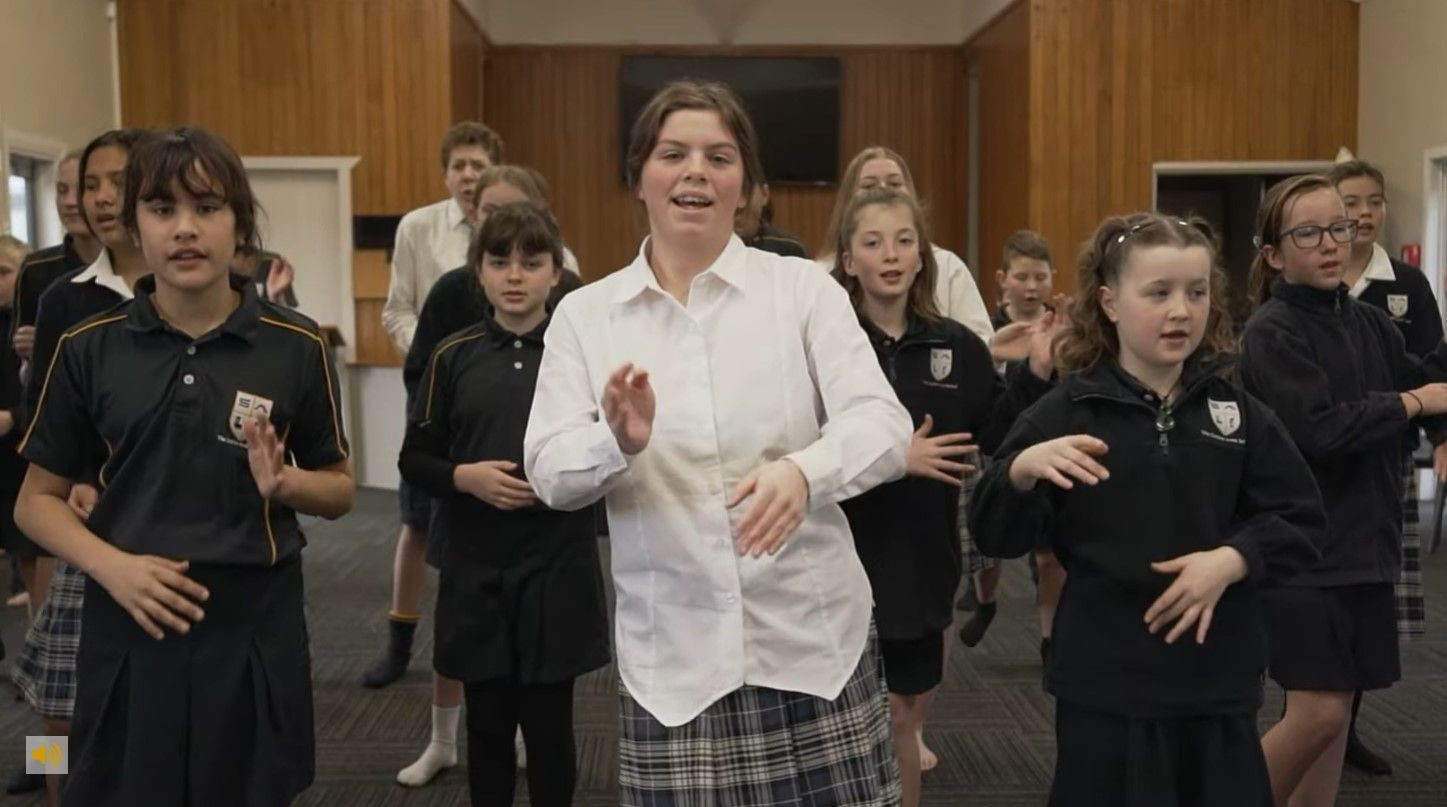 P O L Y F E S T 2 0 2 2
Kapahaka will be performing in Murihiku Invercargill on Monday the 22nd of August. We are leaving by 9am and returning at 3pm as our performance time is 12.20pm. If you can help with transport please email sarahc@catlins.school.nz. Further information will be emailed out to parents and caregivers next week.
---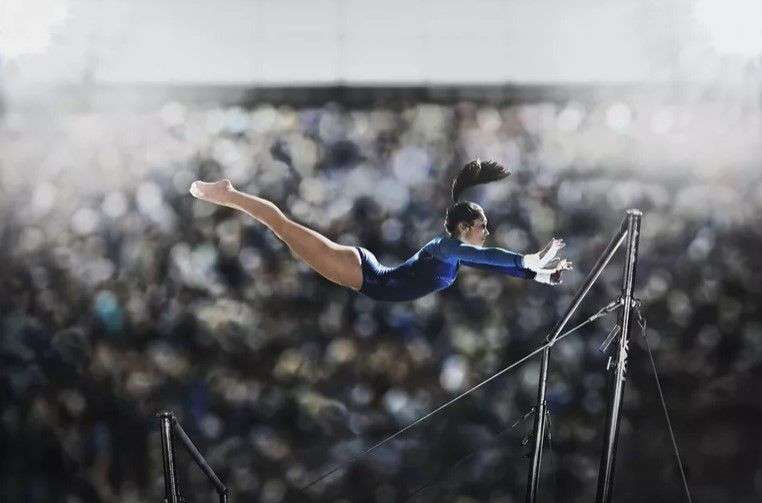 J U N I O R G Y M N A S T I C S
There is an opportunity for Year 1 - 6 students to join in a new gymnastics session at TCAS. The sessions will run every Tuesday and begin on the 9th August in the gym at a cost of $15 per child. If your child/ren are interested or require further information please email taniab@catlins.school.nz.
---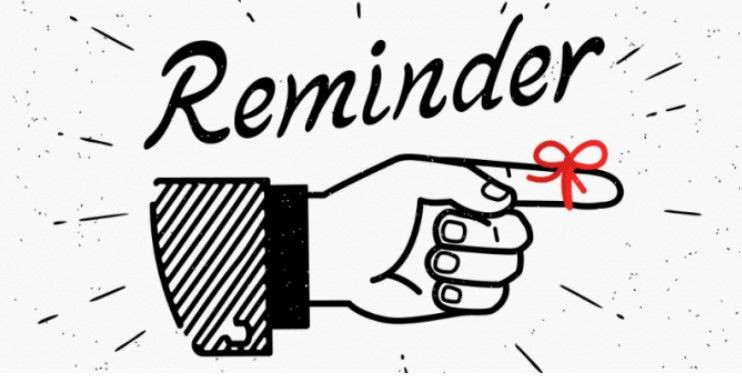 R E M I N D E R S
C A M P F E E S
Year 9-13 camp fees are due today. There is funding available for those families in need. Please contact principal@catlins.school.nz if required. Payment options are available and can be arranged with Senior Leadership.
C E L L P H O N E S
TCAS is a cell phone free school. If students are seen with a cellphone they will be asked to give it to the staff member and it will be taken to the office. Students can collect it at the end of the day. If students are seen with a cellphone a second time, parents/caregivers will be contacted and then they will need to come and collect it.
G A T E W A Y W E E K 5
Senior students will be heading away on placements from Monday 22nd to Friday 26th August. This involves senior students from Year 11-13.
---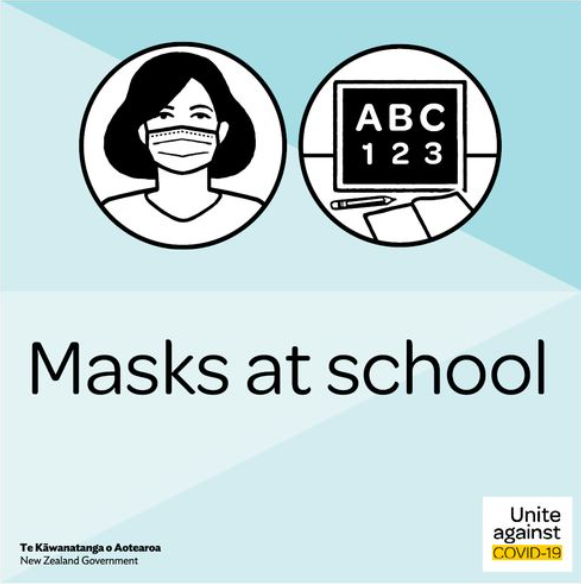 M A S K S A T S C H O O L
As you will be aware from the media, for the start of Term 3, 2022, the Ministry of Education and Ministry of Health strongly recommend that all schools and kura amend their mask policy for the first four weeks of term to require mask wearing in all indoor settings (where it will not have a significant impact on teaching and learning – see below) for students in Years 4 and above.
In previous years we have found there is an increase in winter illnesses in schools at the start of Term 3 as students bring back infections after travelling and socialising during the holidays. This year cases of COVID-19 are increasing in most parts of the country, and we are also seeing high numbers of other winter illnesses.
This recommendation does not include any situation where mask wearing might not be practicable, such as while eating and drinking, playing certain musical instruments, indoor sport, where it will have a significant impact on teaching and learning (for example, students with particular learning needs), certain activities such as singing or drama performance on stage, and PE. In these situations, particular attention should be paid to ensuring there is good ventilation during the activity, and physical distancing where practicable.
Wearing masks can reduce new cases of the virus by as much as 53%. It works alongside other measures including vaccination, good ventilation, staying home when sick, and hand washing and other hygiene measures, to protect our students and staff. Keep up healthy habits – Unite Against COVID-19
Adult-sized masks can generally be adjusted to fit older children by tying knots in the ear loops. Unite Against COVID-19 shows how to do this: How to wear a face mask safely – Unite Against COVID-19
We know that some of our tamariki/ākonga are exempt from wearing a mask. If they have an exemption card or a letter from their health provider, or we have agreed that mask wearing is not practicable for them, we will support them to not wear a mask. Apply for a face mask exemption pass – Unite Against COVID-19
Please make sure that tamariki/ākonga come to school ready to wear masks. We ask that students bring their own masks. There will also be a limited supply of masks for students who are unable to bring one from home.
Thank you for your support in protecting our school community.
---

Monday 8th August | BoT Meeting @ 6.30pm |
Monday 8th - 11th August | Year 9-13 School Camp |
Friday 12th August | TCAS Cross Country |
Monday 15th August | Year 6,7,8 PCT Challenge |
Tuesday 16th August | Assembly @ 9am |
Wednesday 17th August | SOPSSA Cross Country |
Friday 19th August | School Photos |
Monday 22nd - 26th August | Year 11-14 Gateway Week |
Monday 22nd August | Polyfest - Invercargill |
Friday 26th August | Accord Teacher Only Day - No school |
Saturday 27th August | TCAS Ball |
---

---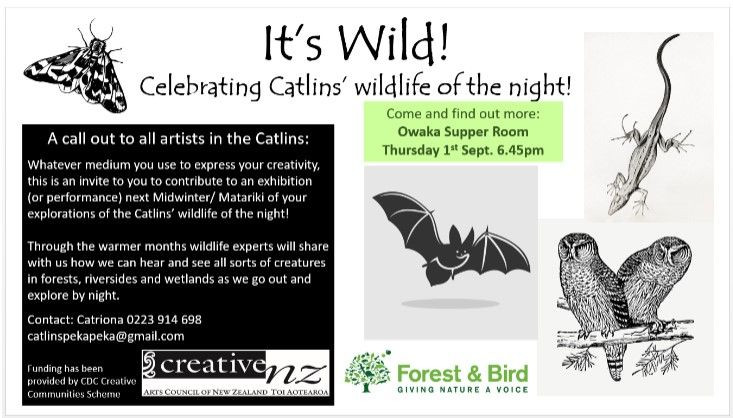 ---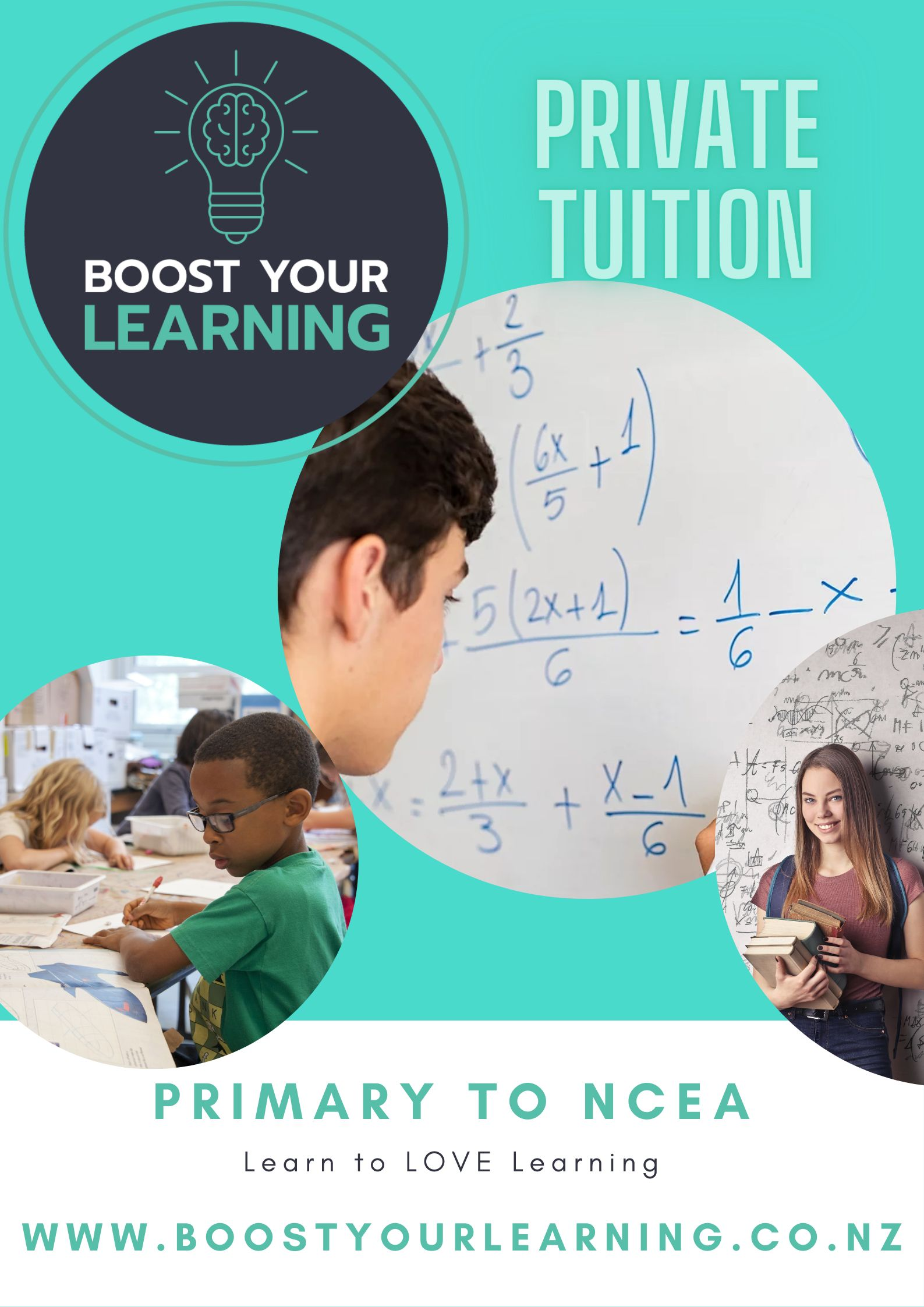 T U T O R I N G
Does your child require further support, over and above what can be offered at school?
Would your child benefit from bespoke and nurturing learning sessions from a highly experienced teacher designed to accelerate learning and boost confidence? We would love to help. We are a team of dedicated teachers, specialising in English and Maths support, for primary, intermediate and college students. Visit www.boostyourlearning.co.nz for more information or contact Jenny 021 223 3349 to book a free consultation.
---