The end of term is fast approaching (our next newsletter is the last for 2019), but the pace of work is certainly not subsiding! Teachers are in the final stages of putting together our Year 1-9 reports (seniors from Years 10 and above have already had their exam reports), students continue to work on a variety of different projects including their Yellow-Eyed Penguin Trust information posters. Please note that the last day of school for 2019 is Thursday 12th December - it will be a half-day. We will conclude with a final assembly at 12pm, and departure/buses at 12.30 pm.

Over the last two weeks, Rochelle Gordon from NZ Police and the Year 1-8 teachers have been delivering the 'Keeping Ourselves Safe" Programme. Constable Gordon delivers three lessons to each class, our teaching team supplements this with 7-9 other lessons focusing on health and wellbeing; the content of which depends upon the age of the class. This biennial programme teaches skills such as: "My body is my own", "Confident me" and "Families working together". To support this work, one of our items in this newsletter relates to Cyber Safety. This element of student safety should be at the forefront of parent's consideration as we approach the school holidays.

Throughout the term, our staff have been engaging in PLD (Professional Learning and Development) in Digital Fluency across the age range. Greg Carroll, our Core Education facilitator for NPDL (New Pedagogies for Deep Learning) has led drop-in sessions for all teachers and wider scope training in "Leveraging Digital" opportunities within the classroom. We're excited to continue our work with Greg into 2020.

With so many activities planned before the end of term, please keep your eye on the reminders and letters home.

He waka eke noa,

Kate Staniford
Principal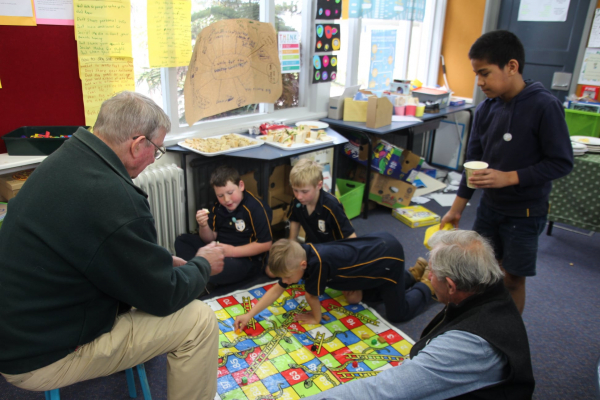 Yesterday, Room 3 hosted the Owaka Senior Citizens Lunch as their Student Volunteer Army Project for 2019.
---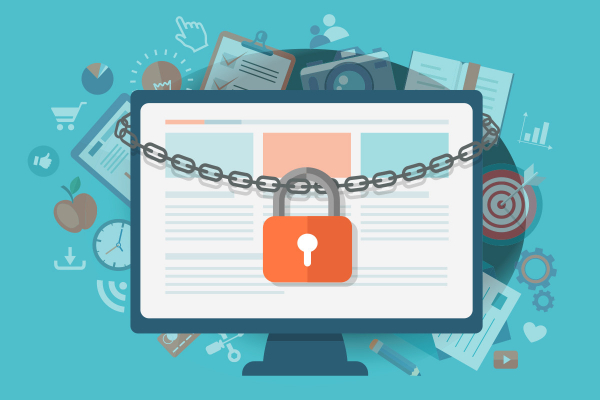 We live in a digital age where people, including children, communicate using a range of digital devices. As our children engage more in the online world there needs to be a raised awareness of the Cybersafety issues that our children, families, school and community now face.
---

The Catlins Area School students have made headlines in the Clutha Leader for numerous reasons over the past couple of weeks, from academic achievements to extra-curricular activities.
---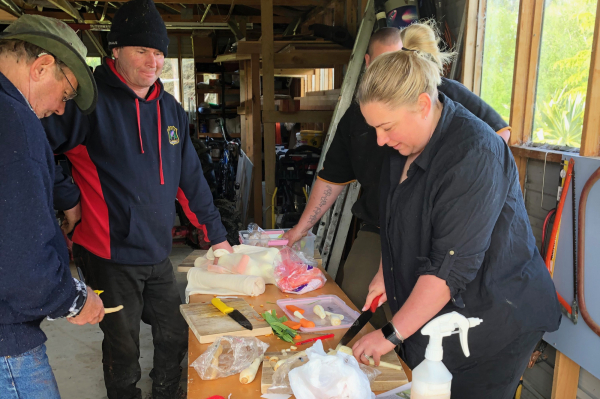 Thank you to everyone who worked so hard to make our annual Community Hangi a success, we had a great evening. The 'prep team' worked all day to cook our shared supper, despite the changeable weather. Thanks to the Shute, Napier, Clarke and Lean families for setting aside so much time for us.
---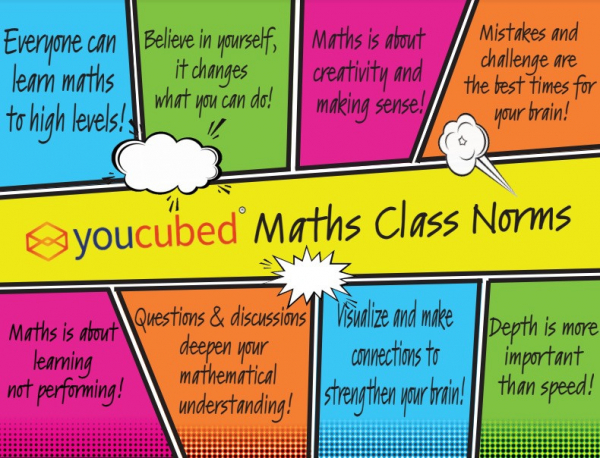 A special thank you from the school to Emma Longmore and Taylor Pennell. Both teachers have been working throughout the year to support our young Maths learners with the ALiM programme (Accelerating Learning in Mathematics).
---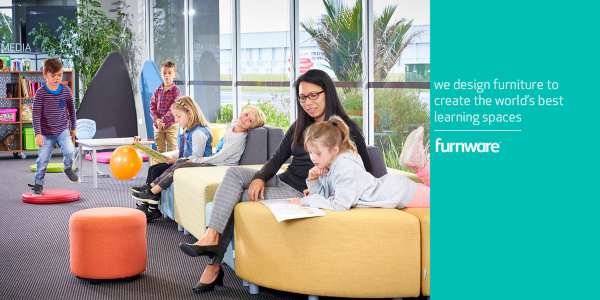 Our junior students have been working tirelessly with Furnware to re-design the Room 16-19 learning spaces for our Year 5-7 students in 2020 and beyond.
---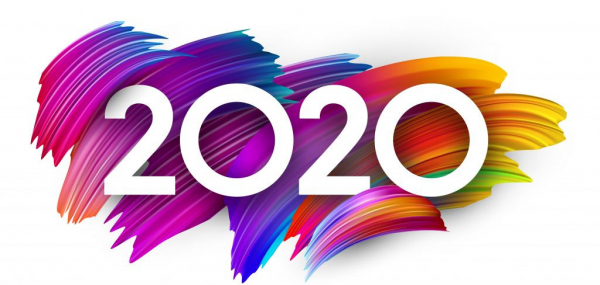 As our roll continues to stabilise/grow, we continue to innovate when catering to all of our students, keeping individual class sizes small, and workloads for teachers as even as possible.
---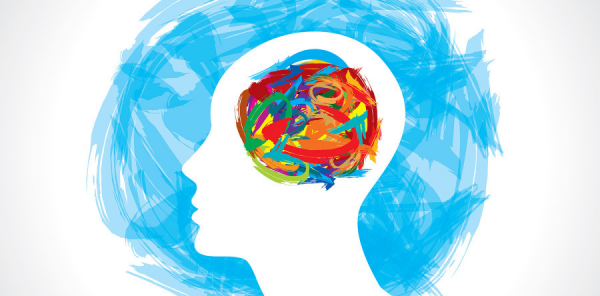 This week's article on Wellbeing covers 'How to Help Your Child Rest' including 'What does a child striving look like?' and 'How do we help children come into true rest?'
---
'The Great Catlins Area School Library Book Hunt' is underway and we need your help...
---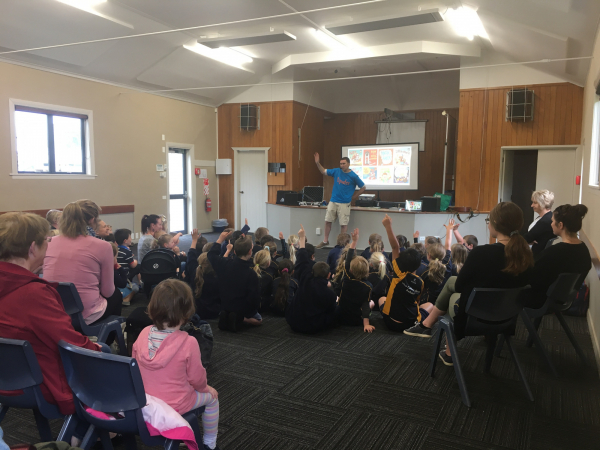 The Catlins Area School had the pleasure of hosting Mr Yipadee on Wednesday, November 27th in our newly renovated school hall.
---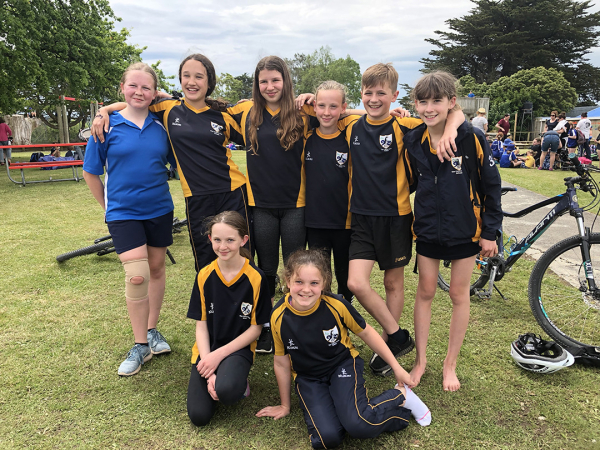 The 2019 Quadrathon was held on Tuesday at Waiwera South School with 36 TACS students competing, either in teams or as individuals. Quadrathon consists of a 100m swim, 2km bike, 1.5km Cross Country Run and a 1.2km road run.
---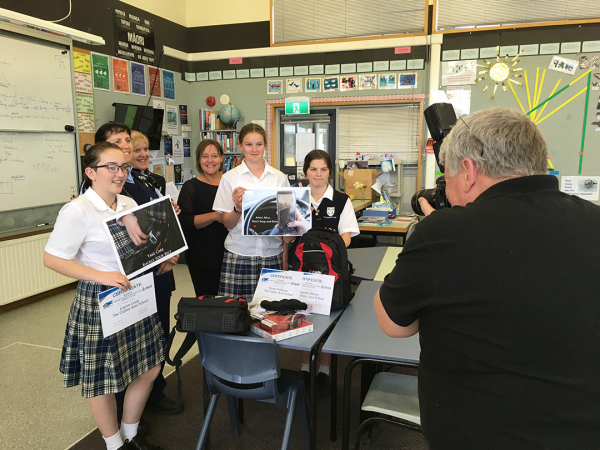 NZ Police and Clutha District Council recently held a competition to design a road safety billboard.
Lead by our SADD (Students against dangerous driving) representative, Lisa Hooker, some of our Year 10 and 11 students created entries.
---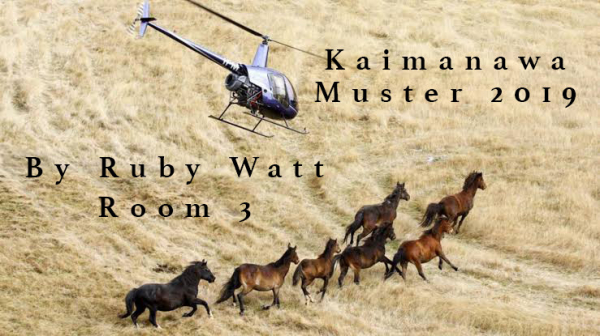 This week we'd like to share a piece of writing by Ruby Watt of Room 3...
---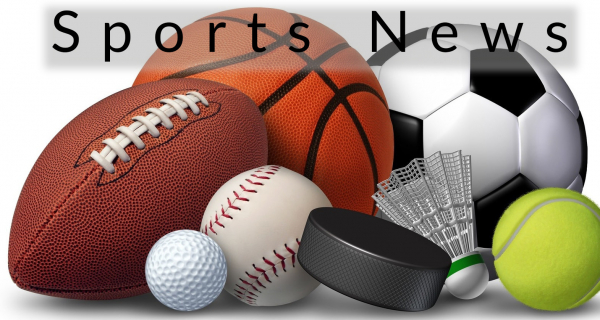 Touch, Top Team and Beach Day...
---
Pet Day is fast approaching, so please make sure that you have submitted your entries. Click on the image below to see information on how to enter, along with guidelines and a timetable for the day: