Bakehouse Friday Lunches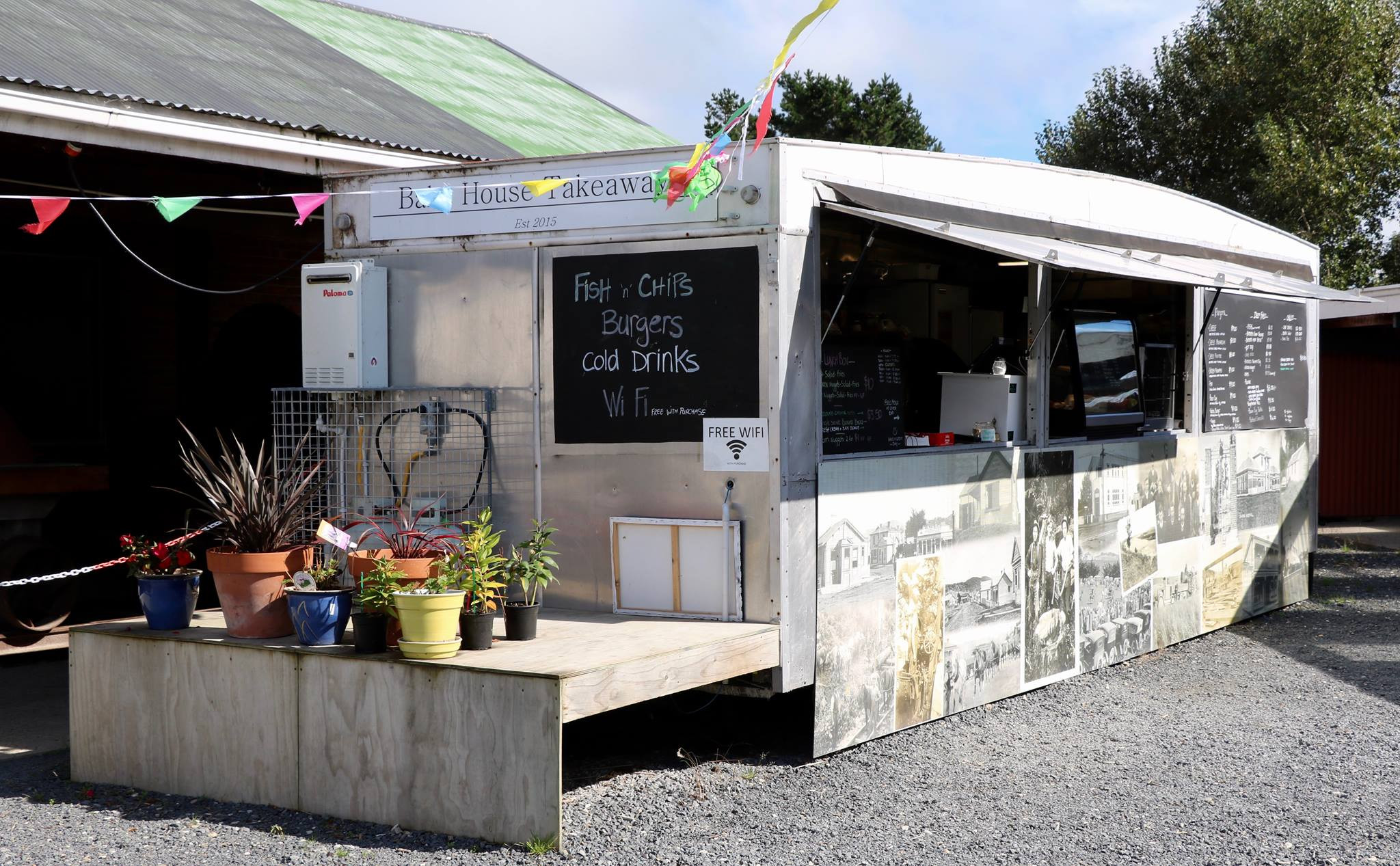 With thanks to the Nakajima Family at Bakehouse Takeaways, Friday Lunch Orders are back for 2021!
The BakeHouse will be using sustainable containers for your orders or you can drop your own reusable container into the Student Centre. Please order by email to bakehouseowaka@gmail.com and pay directly into The BakeHouse bank account: 03-1733-0105592-000, the 2021 menu can be found here: Bakehouse Lunch Menu.
All orders must be placed by Thursday for delivery to the school on Friday.
The BakeHouse Reward Lunch scheme will continue for 2021 also. Each week, a student who has represented our school values well will be selected to be the recipient of the reward lunch sponsored by The Bakehouse. Your teachers will be looking to reward those working on their values with TCAS Cards and now, a reward lunch! Our first recipient will be chosen next week from the Year 9/10 tutor class, their parent will be contacted with instructions for choosing the free lunch.
---
Prime Lamb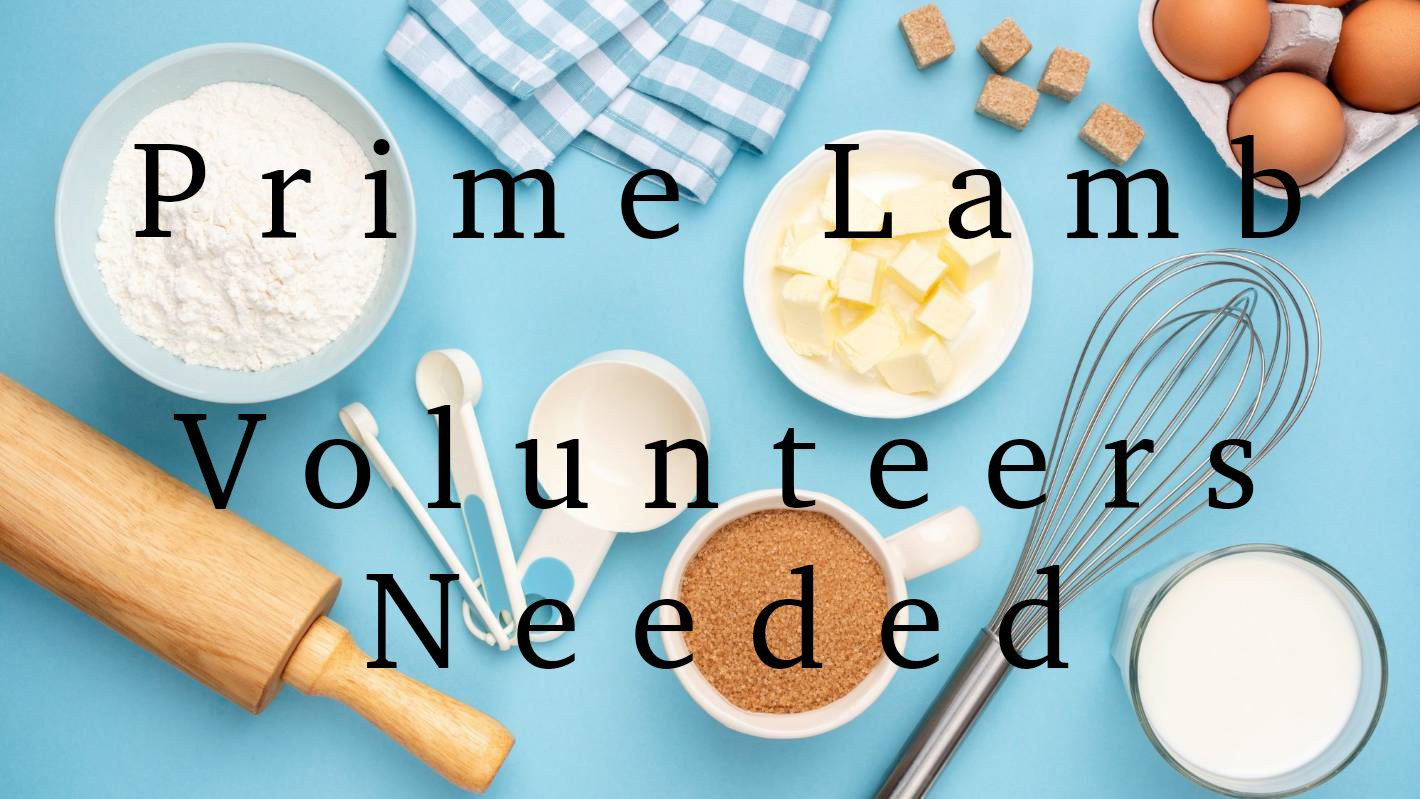 The Home and School committee need 3 volunteers to make a cake for the Prime Lamb fundraiser on March 10th. If you would like to put your baking skills to good use, email homeandschool@catlins.school.nz with your details.
You can keep up-to-date with all the Home & School news via their Facebook Group: TCAS Home and School
---
Breakfast Club
The Breakfast Club will be starting again for 2021 from Week 4 of this term. If there is anyone who can help between 8.20-9.00 am, one day (or more) per week, please contact Mrs Bopp: carolynb@catlins.school.nz
---
Camp Fundraiser
Year 8 student Natalie Grant is raising money for the upcoming camp at Borland Lodge in Fiordland by selling bags of pine cones and manure for $5 each. If you would like to buy some, contact Sandra Grant: 03 415 8003.
---
Food for Thought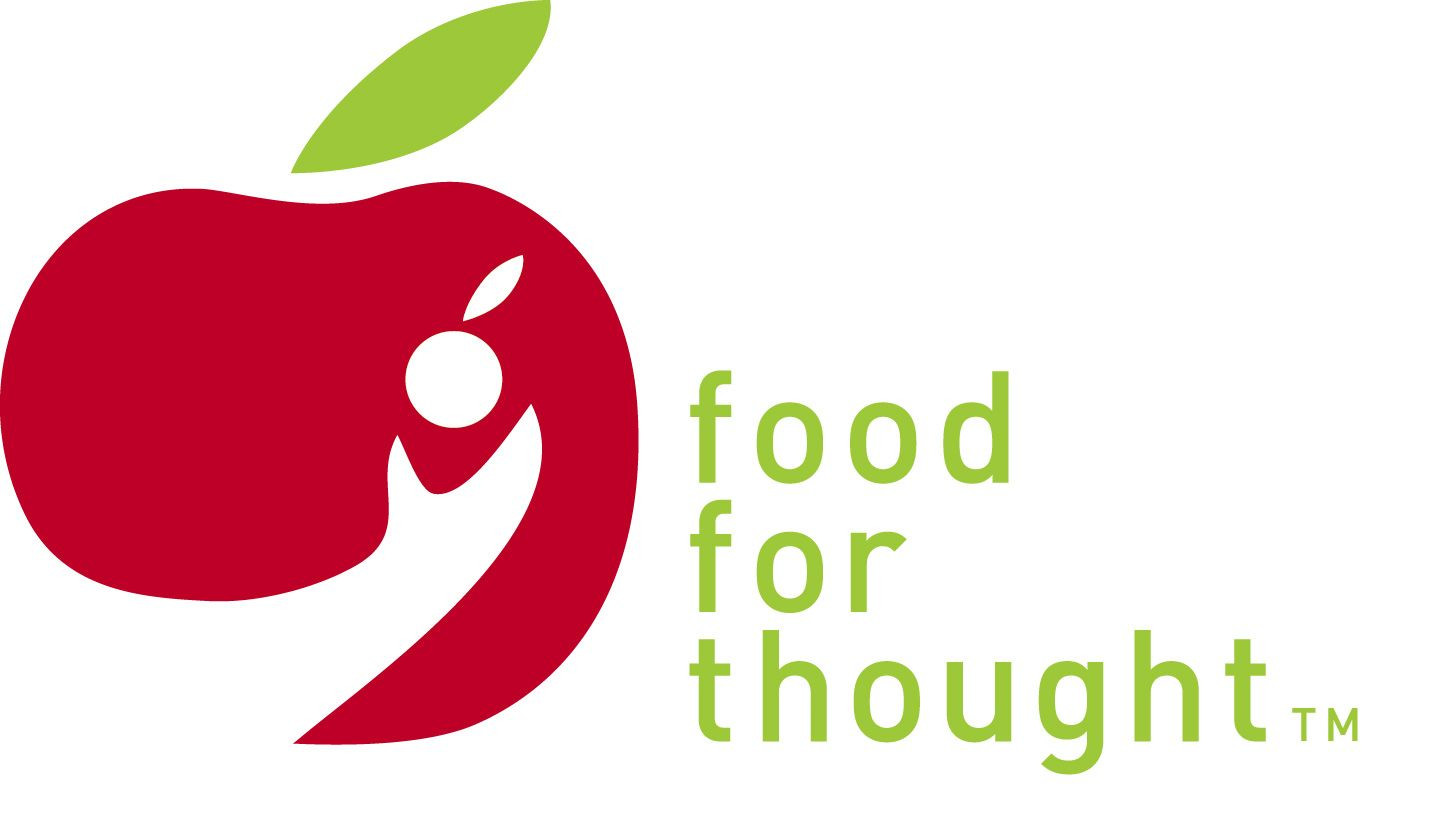 Food for Thought is a free, national, school-based nutrition education programme for Year 5 and 6 students delivered in partnership with the Heart Foundation and Paul Newman's Own Foundation. The programme was to be delivered to students of The Catlins Area School on 22nd February, but due to unforeseen circumstances, they have had to cancel. We hope to reschedule this amazing programme later in the year.
---
Lucky Book Club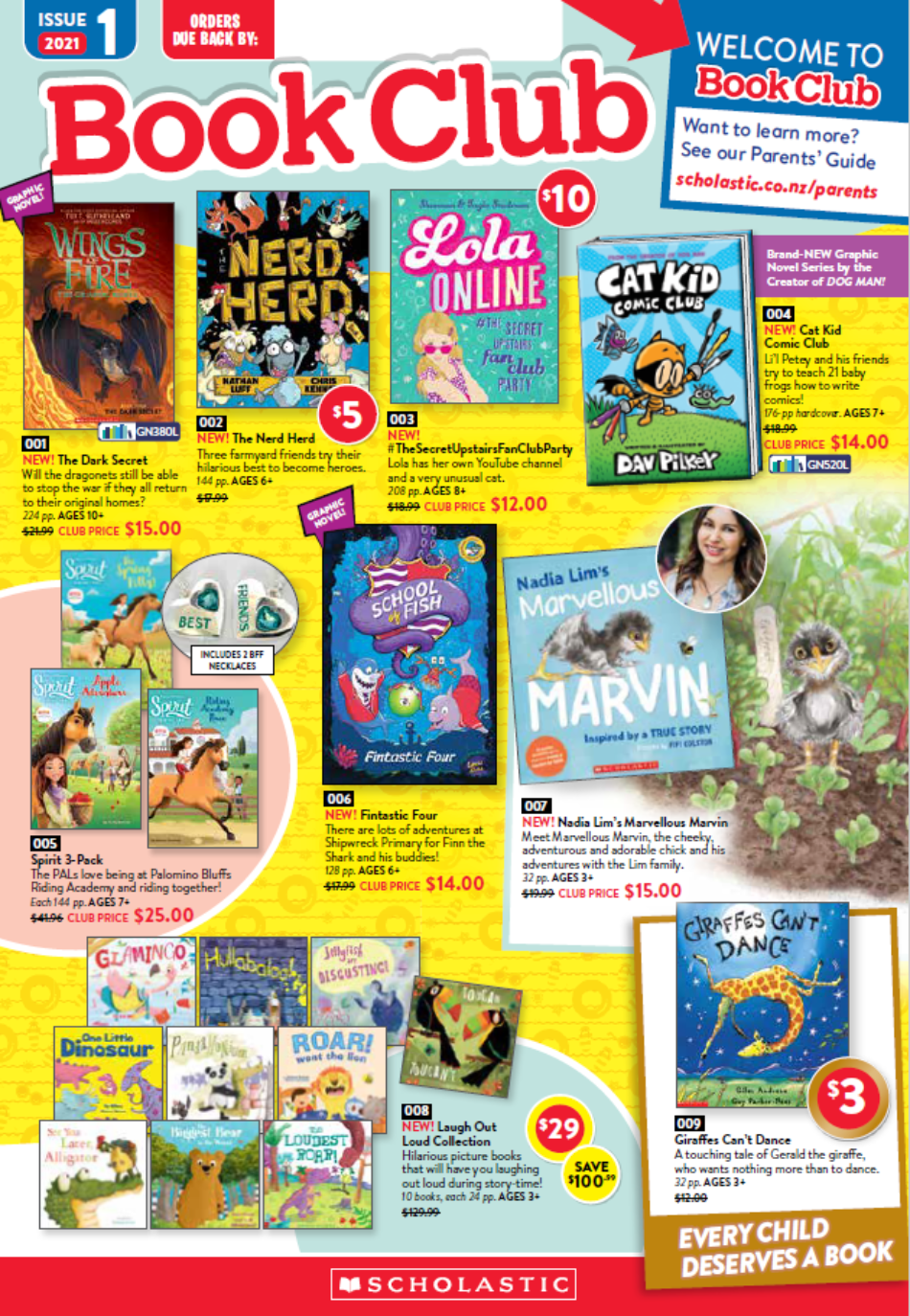 Lucky Book Club Issue 1 for 2021 is now available. You can order online at bookclub.scholastic.co.nz or on the Book Club Loop app, available from the App Store and Google Play Store.
---
Itinerant Music Lessons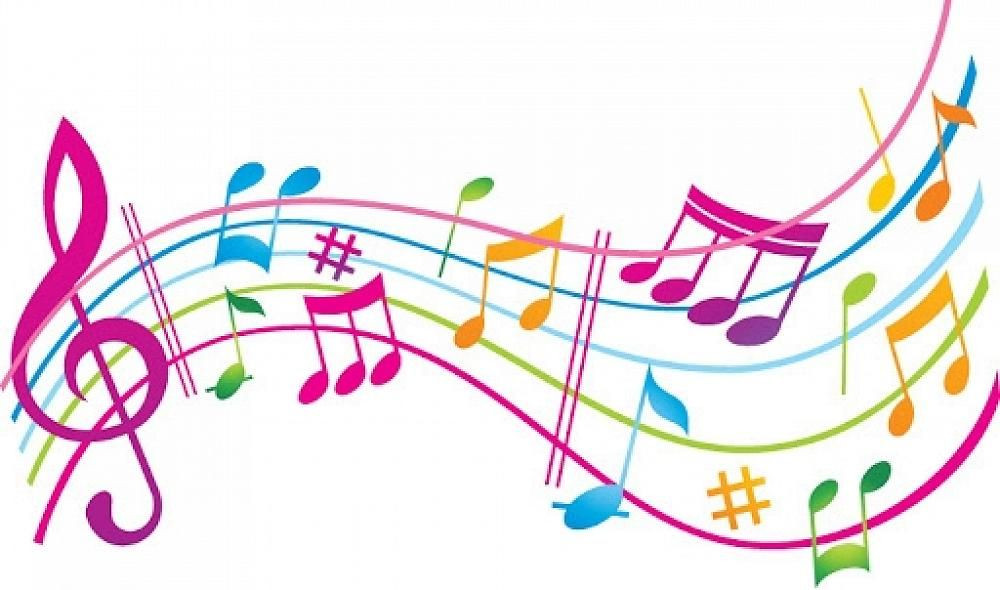 Itinerant music lessons start on Monday, 15th February. If your child is interested in learning to play a musical instrument for the first time or continue learning from previous years, they can sign up at the Student Centre.
---
Events
When:

Monday, 15th February


Location: Balclutha
---
When:
Wednesday, 24th February
---
When:

Thursday, 25th February


Location: 7pm TCAS Staff Room
---
When:
Friday, 26th February
---
When:
Monday, 1st to Friday, 5th March
---
When:
Monday, 1st to Friday, 5th March
---
For your information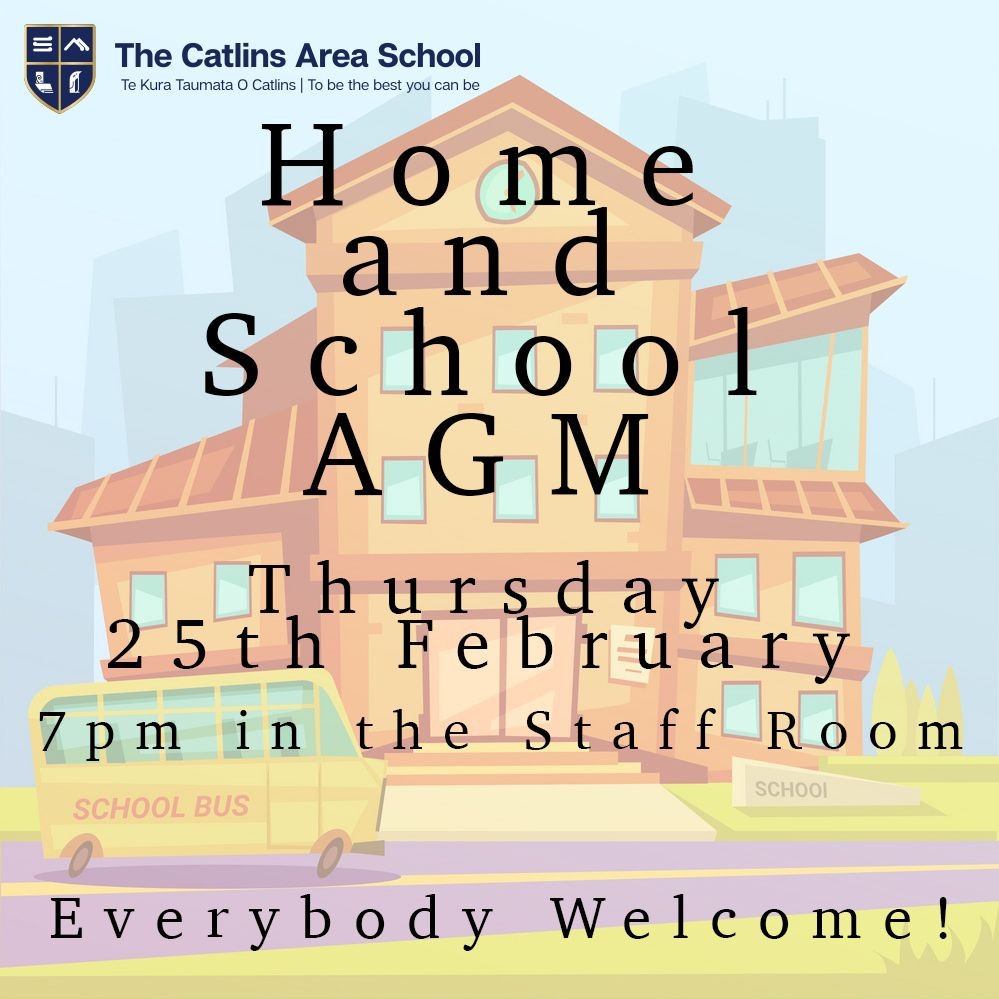 ---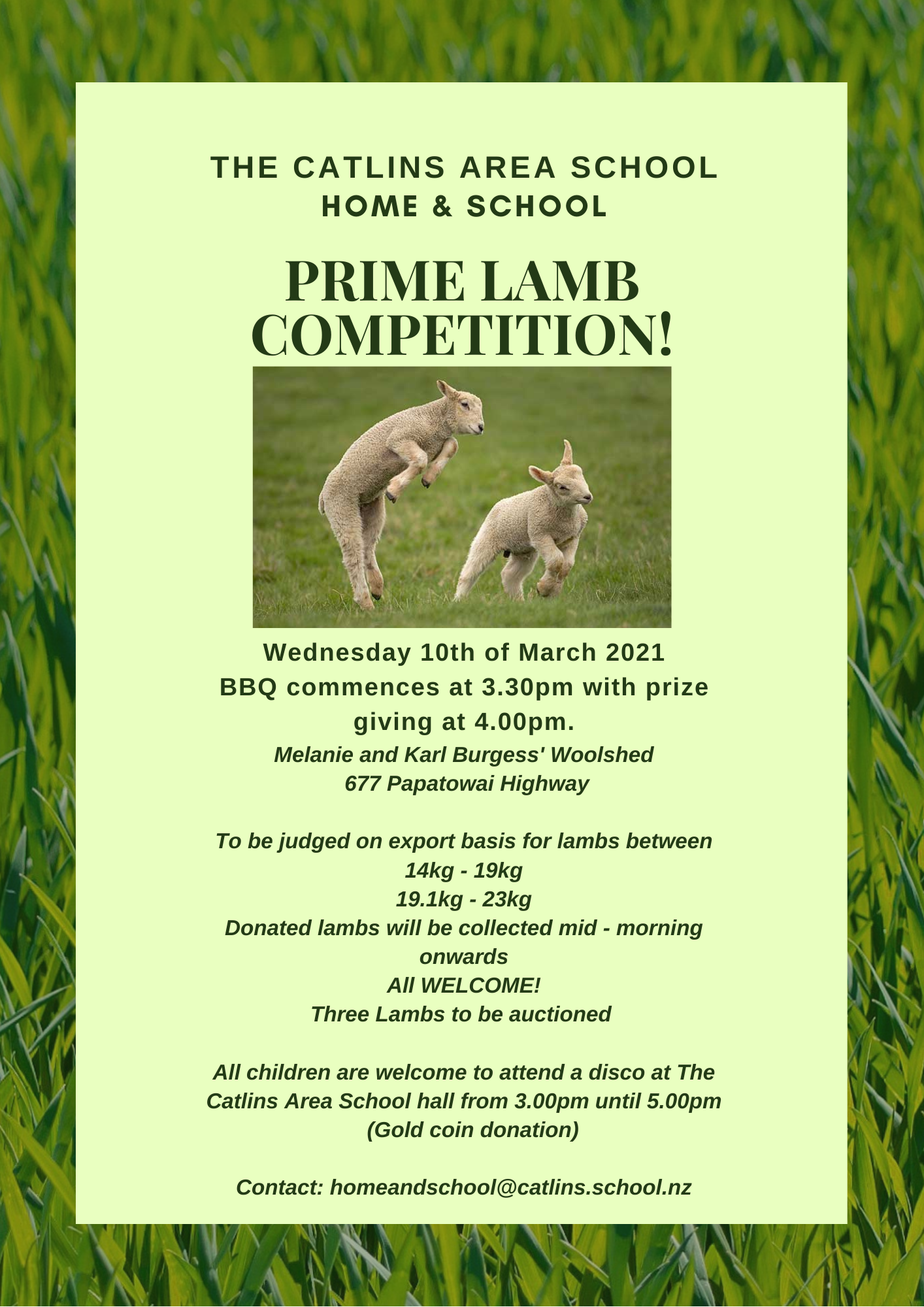 ---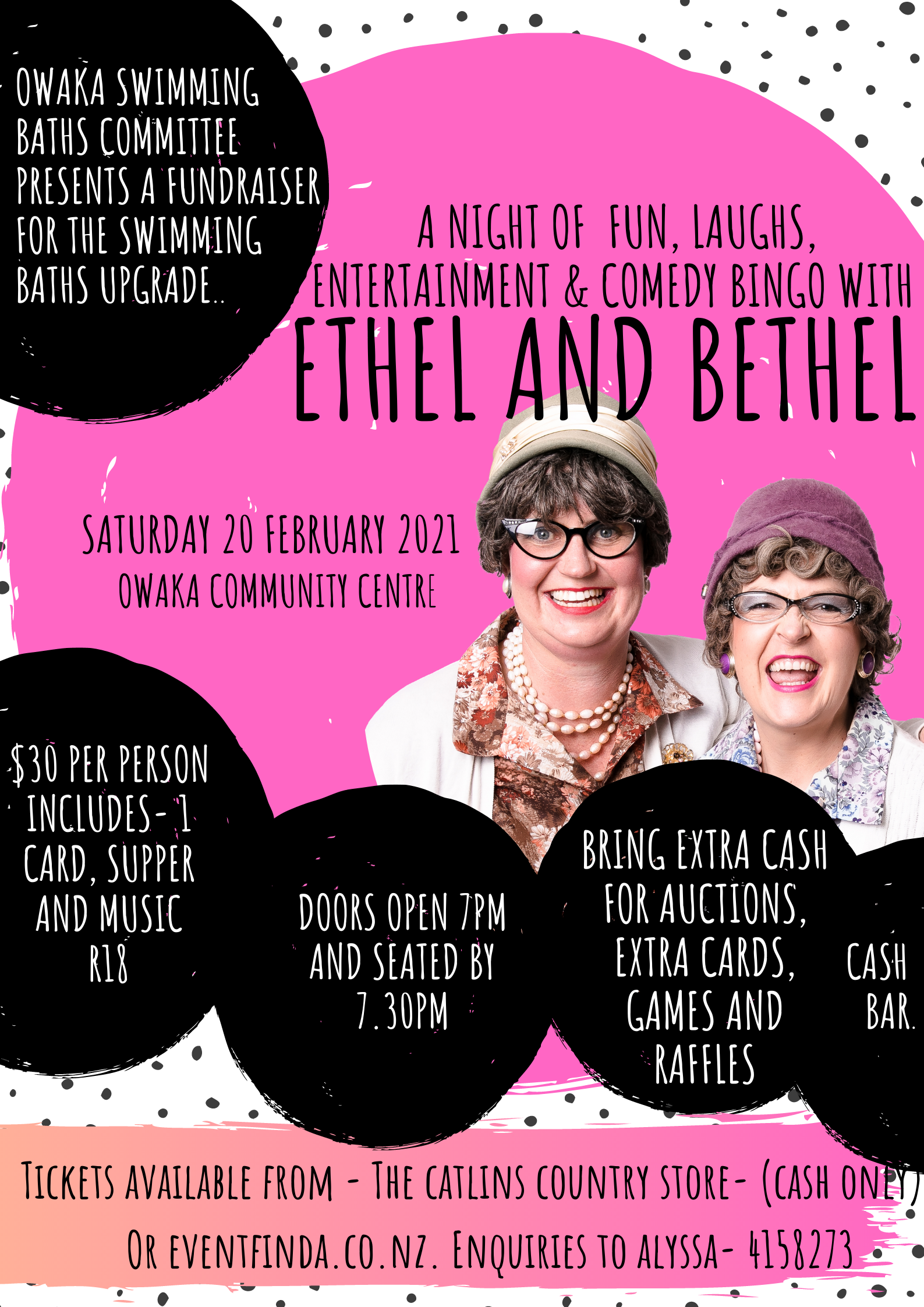 ---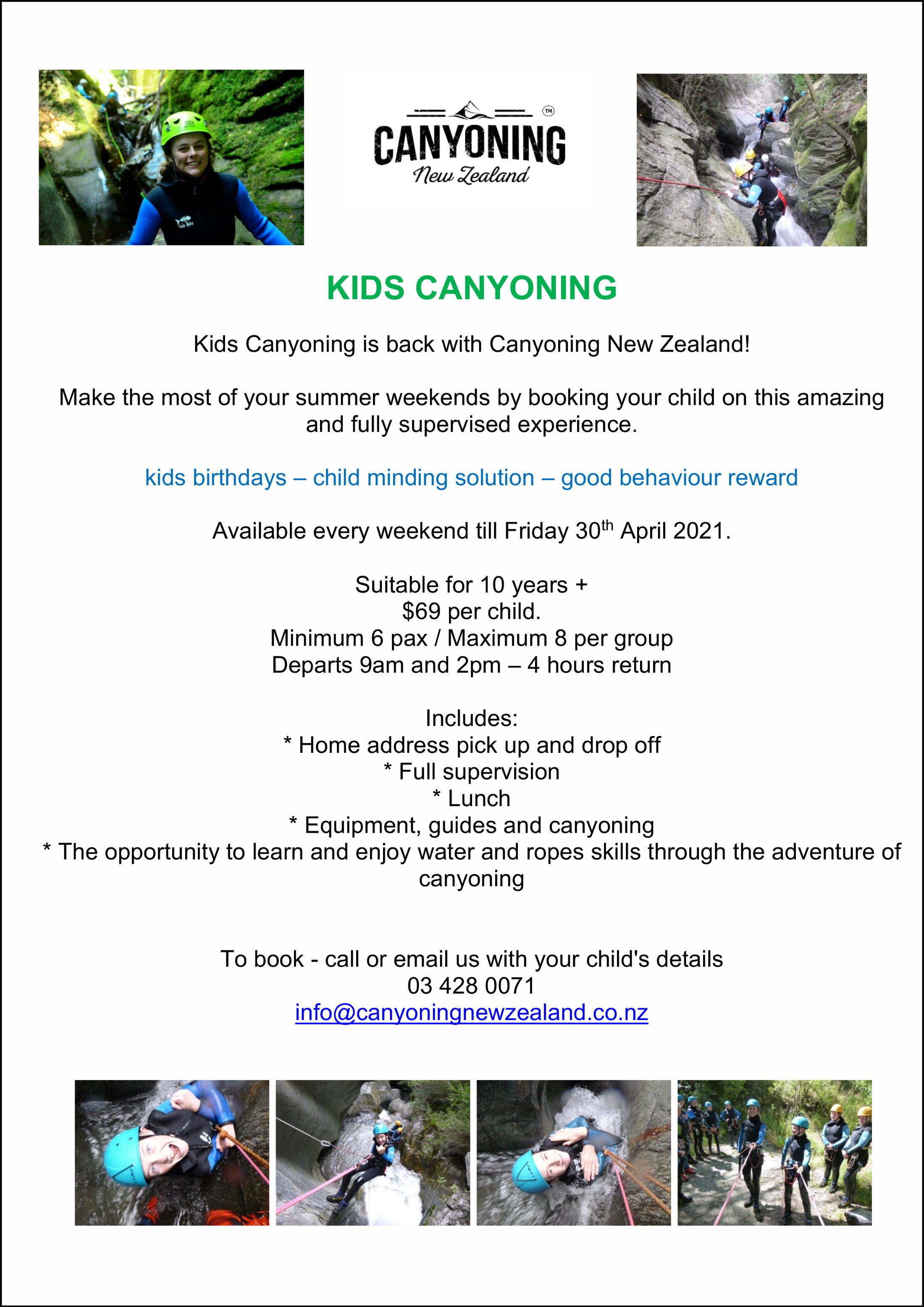 ---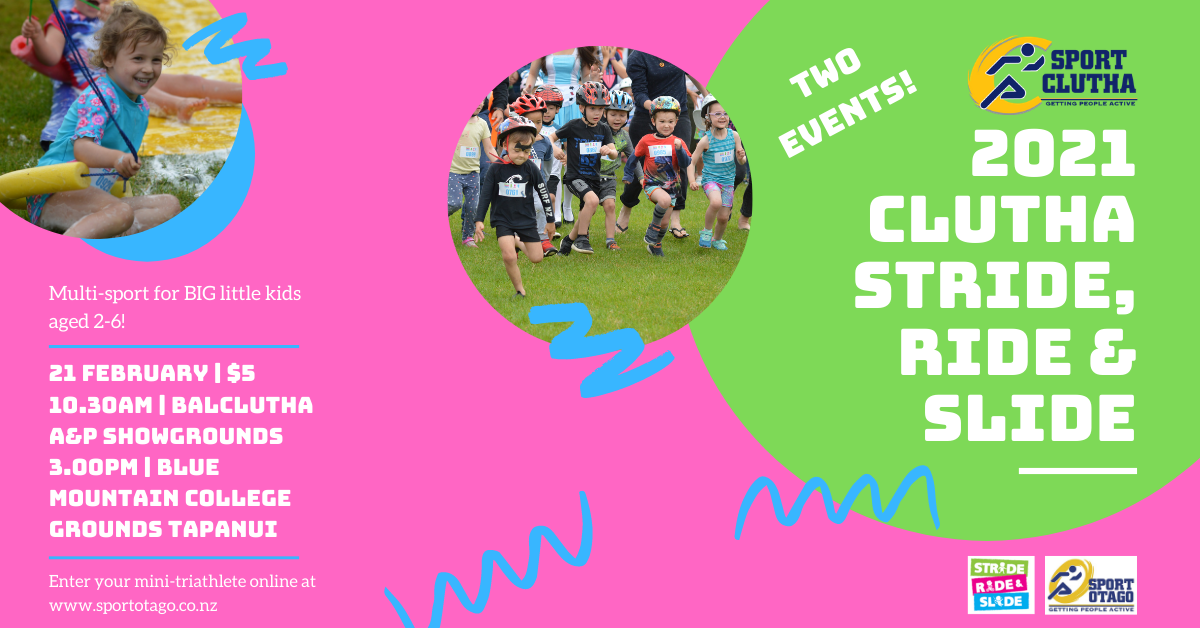 ---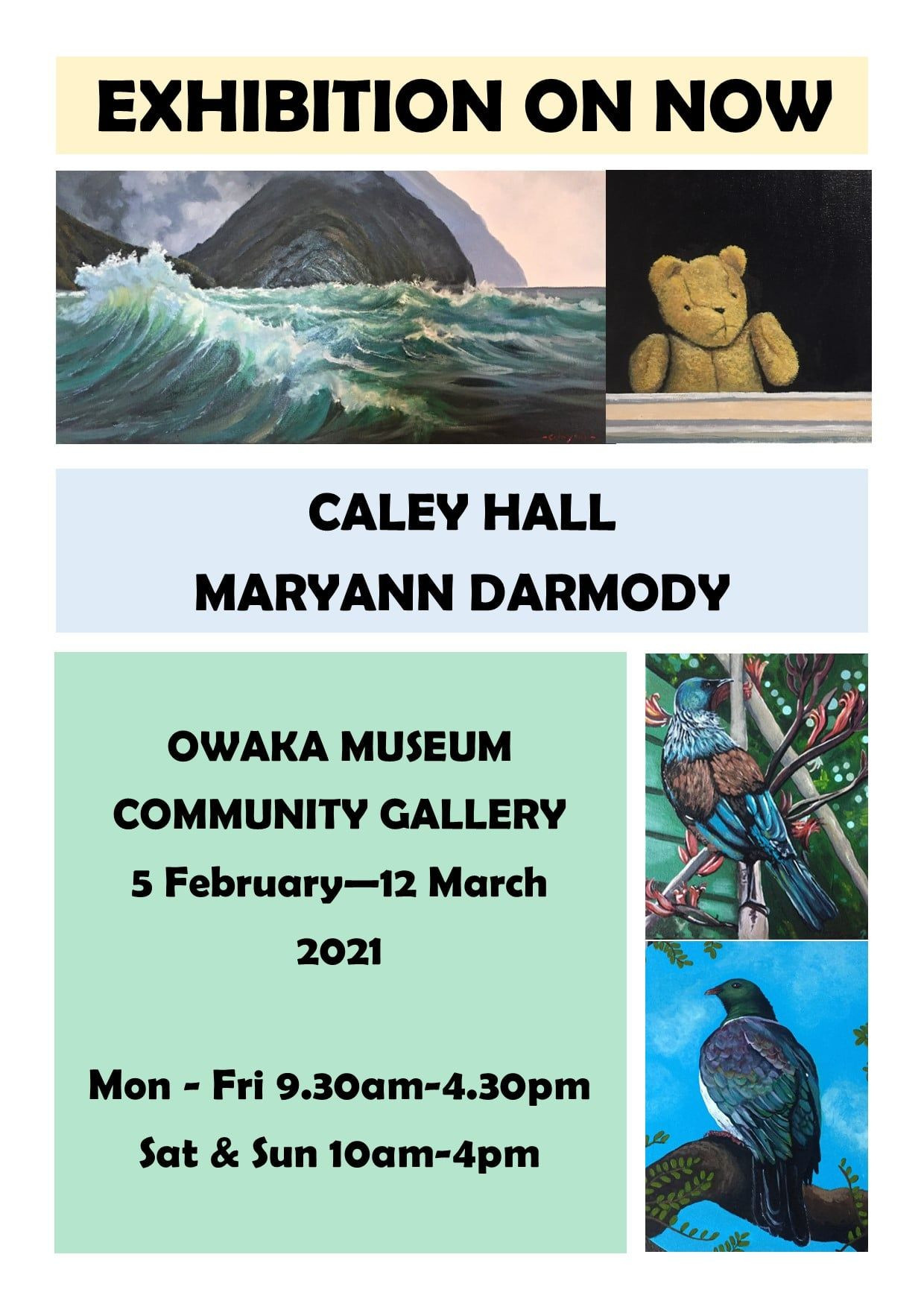 ---