Tēnā koutou,
I awoke this morning to the news that Queen Elizabeth II had passed away in her sleep overnight. A big thank you to Matt Tarbotton who helped us to obtain and hang our flag at half mast to acknowledge this.
It has been great to see the spring weather continuing even if there was a wee bit of winter earlier in the week. It's hard to believe with the warmth of today that it was snowing four days ago.
Sincere thanks to those of you who have completed either the caregiver or community survey to provide feedback for our strategic planning process. Surveys are open until Monday at 5pm, so please if you have the time to complete it would be extremely valued and appreciated.
Today we had some students going into South Otago High School to participate in some learning about workplace environments. We do value our relationship with SOHS and the opportunities it provides our students for both sport and learning. We thank them for their continued support of our small school.
Next week is 'Te Wiki o te Reo Māori' and it is the 50 year celebration of this. I'm looking forward to some activities throughout the week to reinforce the importance of te reo Māori in our everyday lives.
Enjoy your break between the winter weekend sport ending in the summer sport beginning. It's supposed to be a lovely weekend so please make the most of it.
Noho ora mai
Glenys Hanley
Principal
---
News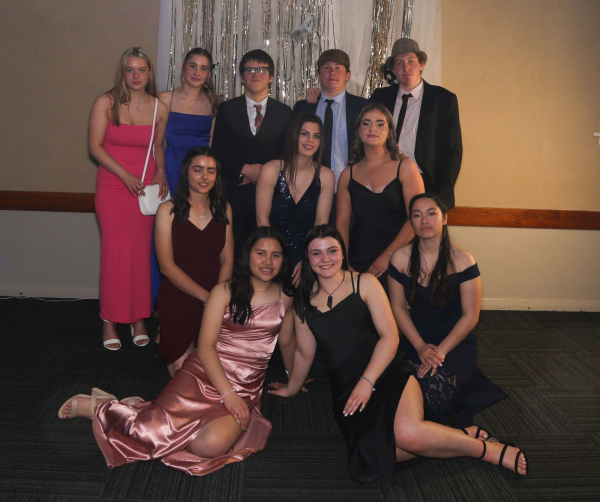 There was nothing stopping the Formal for 2022!
---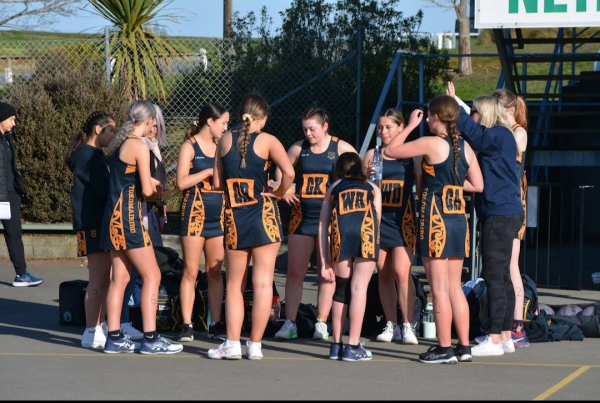 ---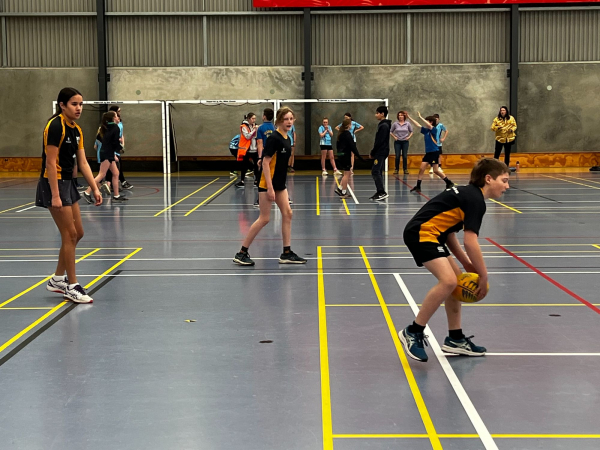 Top Team for Term 3 taught TCAS students a version of touch rugby with a few changes!
---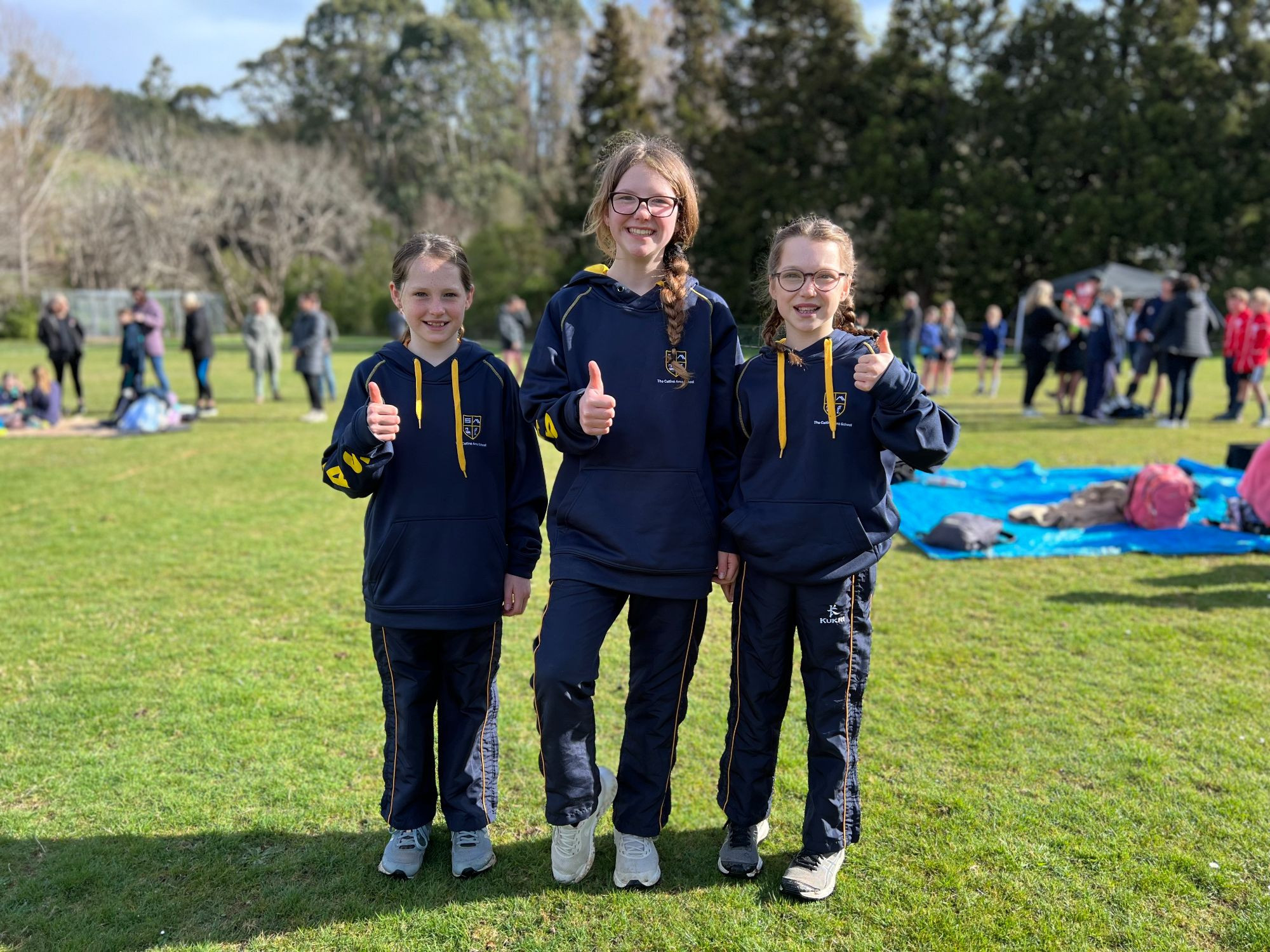 O T A G O P R I M A R Y C R O S S C O U N T R Y
Hollie Harrex, Anashae Logie and Liv Harrex competed at the Otago Primary Cross Country competition in Dunedin on Friday the 2nd of September. They did a remarkable job representing TCAS both on and off the course.
---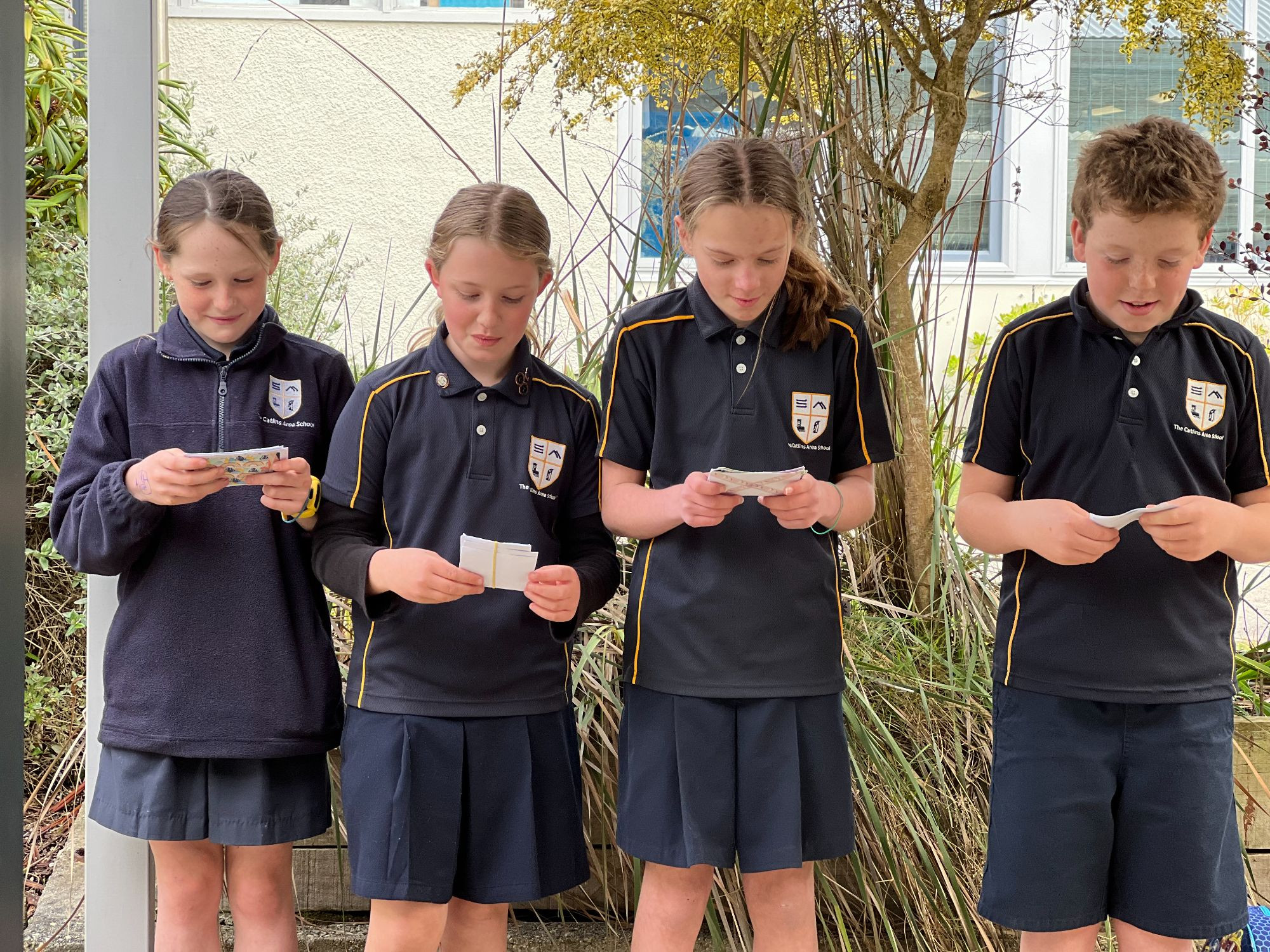 S P E E C H P R E P
Hollie Harrex, Rylie Smith, Amber Senior and Harry McDougall get in some quick practice reciting their speeches. These students have been working on this project in class. Students have a variety of topics and these students have picked the following: Harry - Why Hunting shouldn't be banned, Amber - Are cats better than dogs?, Holly - Biodegradable Plastics Only, Rylie - Animals in Circuses. This afternoon they presented their speeches to Room 19 and Room 1.
---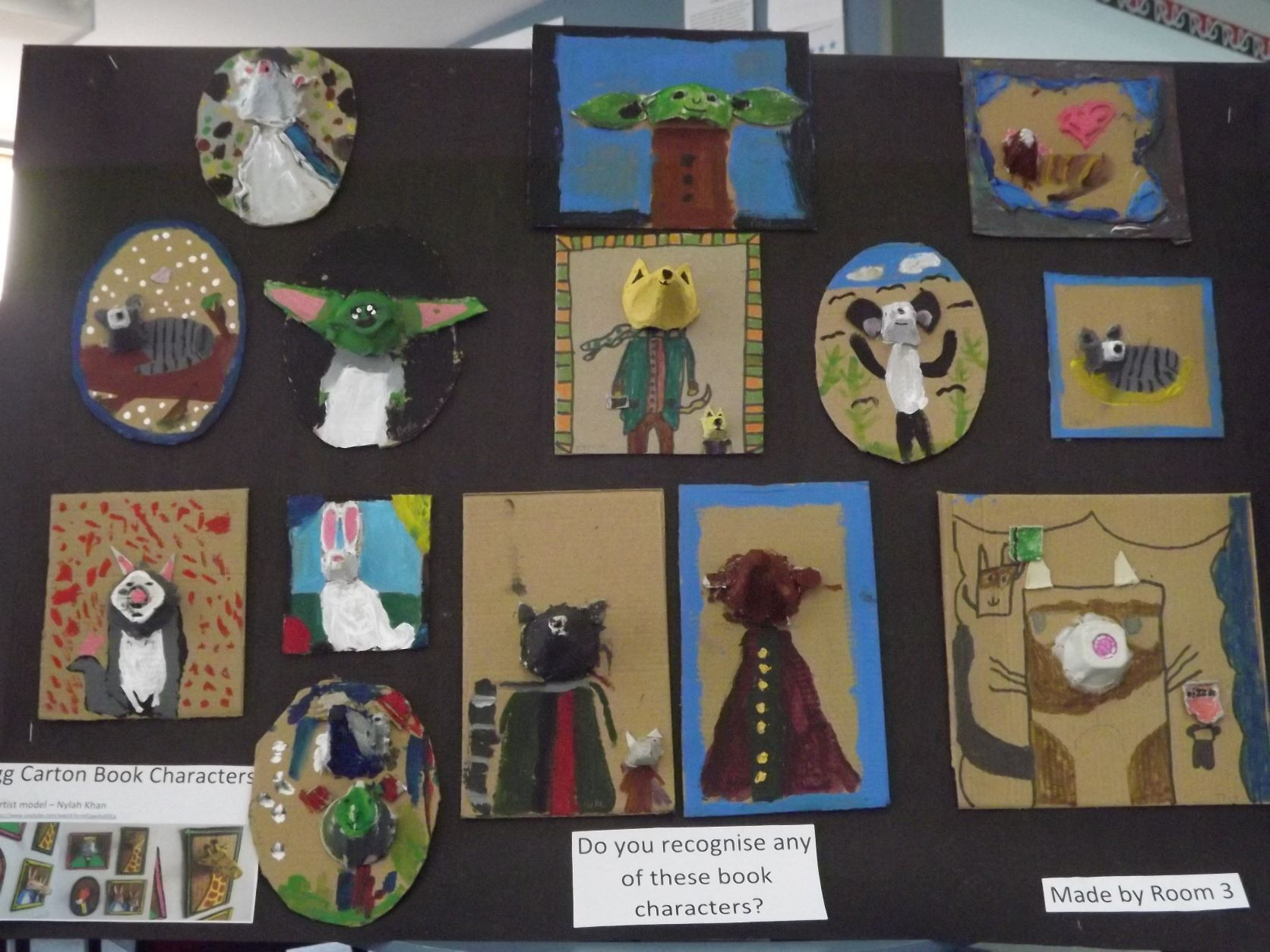 E G G C I T I N G A R T W O R K
Ms Darmody and Room 3 have been busy creating book characters for book week based on the artist Nylah Khan. The faces are made from egg cartons and create a 3-d effect. These fantastic pieces are on display in the library.
---

---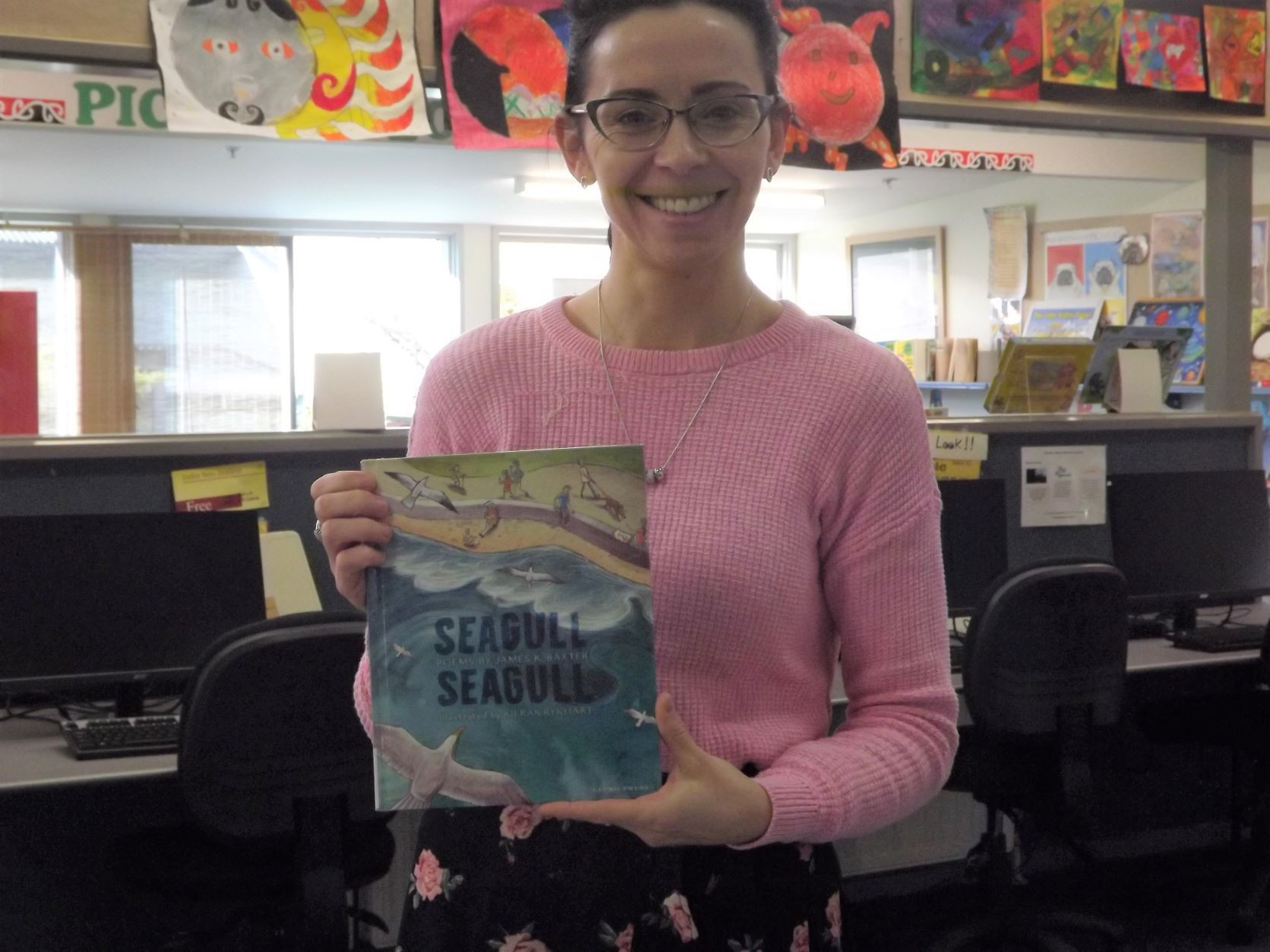 T C A S L I B R A R Y - B O O K O F T H E W E E K
This week's Book of the Week is in line with our "Poetry" theme in the library this week.
"Seagull, Seagull" is a book of children's poems by James K Baxter.
These are all simple, beautifully illustrated poems that range in topic from eeling and mustering to snowmen and seagulls. Room 2 loved hearing the poems, and it would be suitable for older students too.
Just a reminder that parents and pre-schoolers are welcome to be a part of our library which has a HUGE variety of books. All you need to do is either contact our school office or email Mrs McPhee at library@catlins.school.nz.
---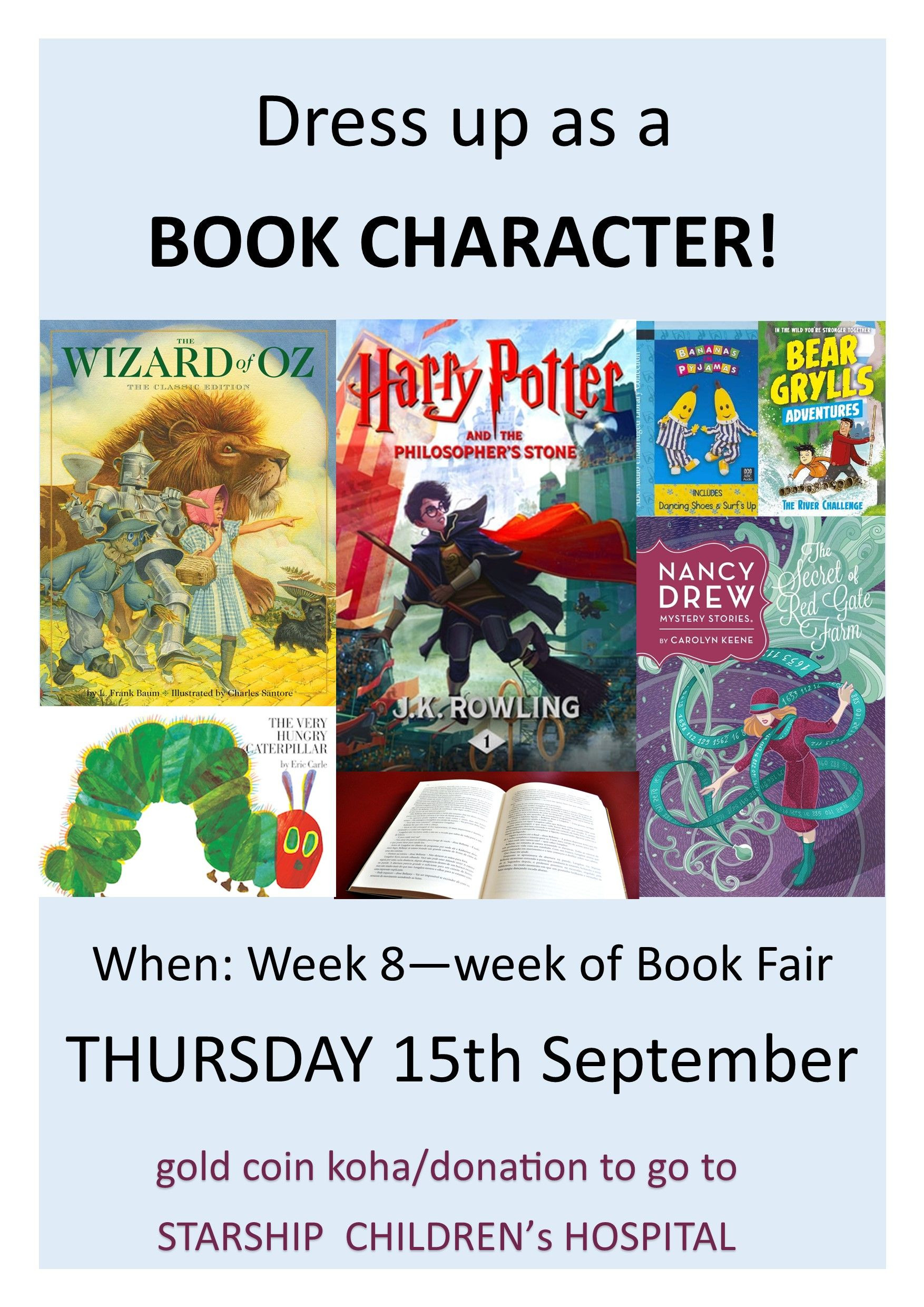 B O O K F A I R A N D D R E S S U P D A Y
Calling all dress up fanatics and bookworms! The date for dressing up as a book character is next week! Scholastic Book Fair has been set up and is in full swing at the office. It's not only books but posters, crafts, stationary and diaries. Parents, caregivers and the community are welcome to come down to browse and purchase. It is a great opportunity for Christmas presents. Eftpos is available and the book fair will be available until the 16th of September.
---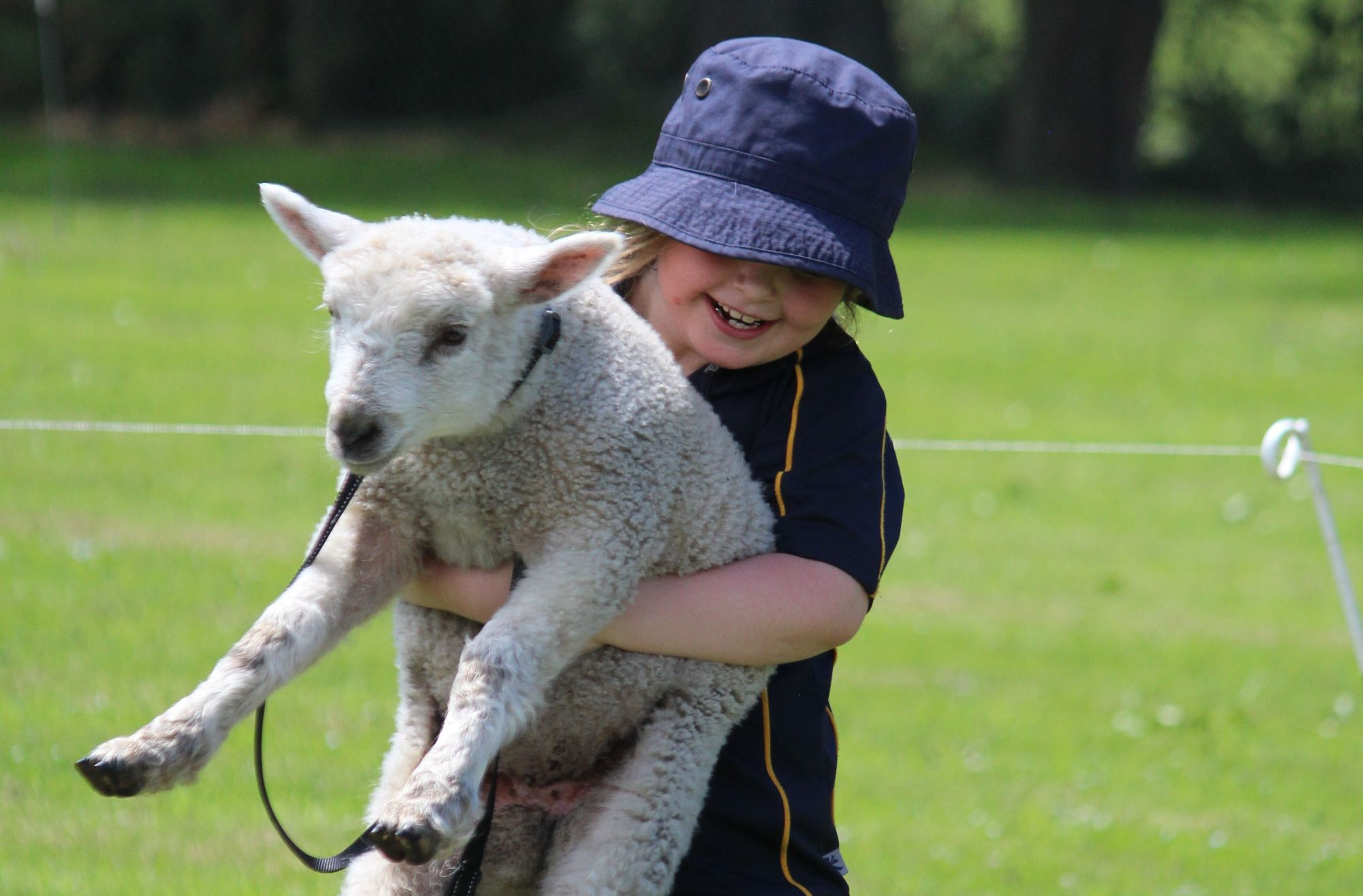 P E T D A Y 2 0 2 2
Pet Day is tentatively set for the 11th of November in Week 4, Term 4. If you are interested in helping with the organising and running of this terrific event please email principal@catlins.school.nz.
---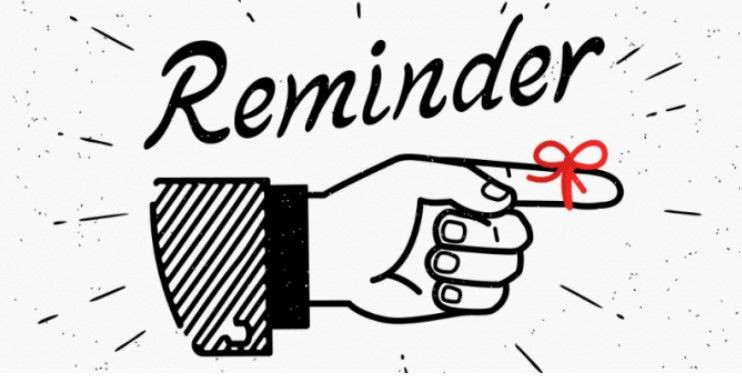 R E M I N D E R S
B U S L I S T S
If your child/ren are not on the bus please make sure that they sign themselves off the list at the office, or the office is called and notified.
A B S E N S E S
TCAS Attendance Officer Tania Barr is responsible for ensuring all student absences are recorded accurately in line with the Ministry of education guidelines. Parents/Caregivers are responsible for informing the school in a timely manner of any absence including the reason. If no reason is given the absence will be recorded as UNJUSTIFIED. If the Attendance Officer has not been notified by 9:15 am attempts will be made to contact parents to check the reason for absence and ensure the student is safe. If your child is going to be absent from school you can notify us by either phoning the main office (03) 415 8036 and dialing extension 1 for reporting absences. Alternatively you can email taniab@catlins.school.nz.
I M P O R T A N T E M A I L
Please be aware that there is an informative email to be sent early next week. This is regarding TCAS lock-in procedure.
---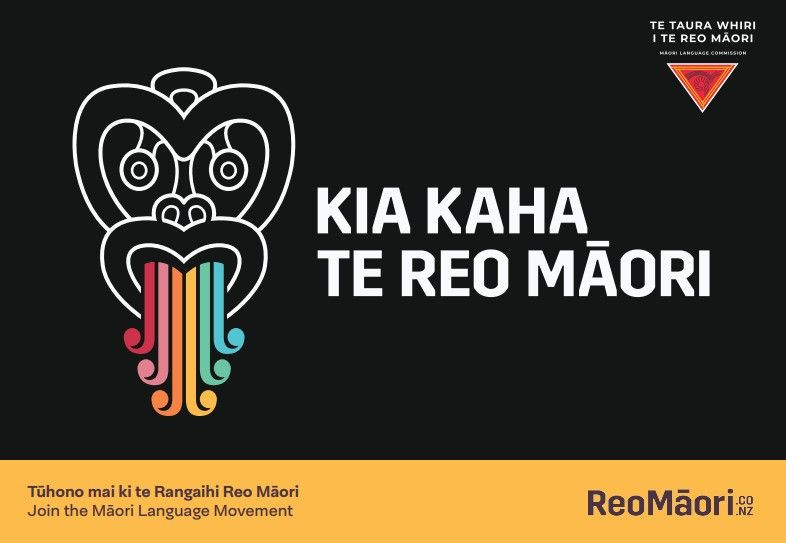 T E R E O M Ā O R I W E E K
This year is extra special as 14 September marks the 50th anniversary of the Māori Language Petition, an event that led to many of the kaupapa we have today, including Te Wiki o te Reo Māori. Māori Language Week is an annual celebration that we will all be celebrating together as a kura next week.
---

Monday 12th - 16th September | Scholastic Book Fair |
Tuesday 13th September | Assembly @ 9am |
Tuesday 13th September | MCAT Exam @ 11.20am |
Wednesday 14th September | Get 2 Go Challenge Yr 9-10 |
Thursday 15th September | Book character Dress Up Day |
Tuesday 20th September | BoT Meeting @ 6.30pm |
Tuesday 27th September | Assembly @ 9am |
Thursday 29th September | Year 7-8 Golf Tournament |
Friday 30th September | End of Term 3 |
---

---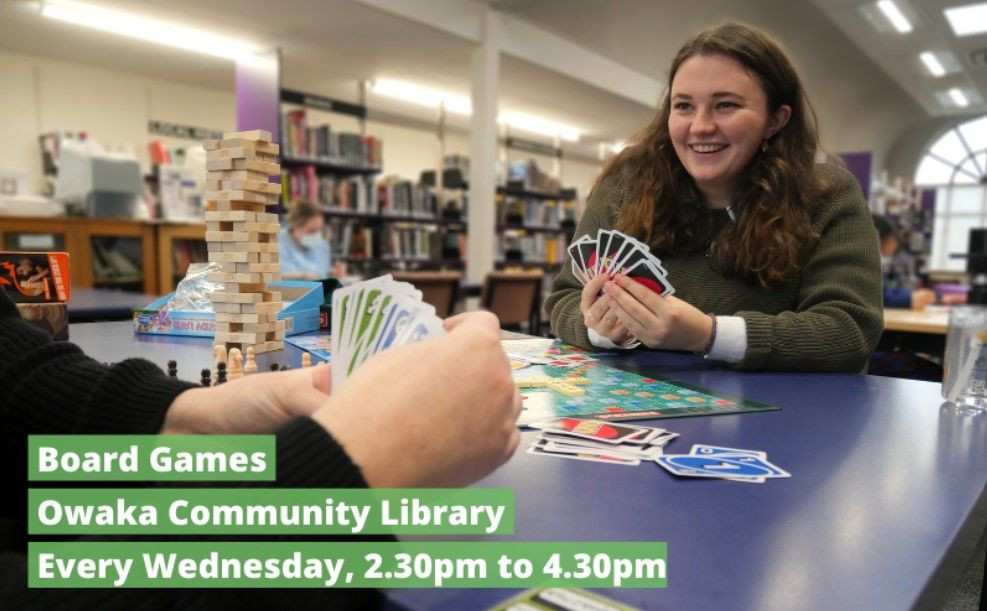 ---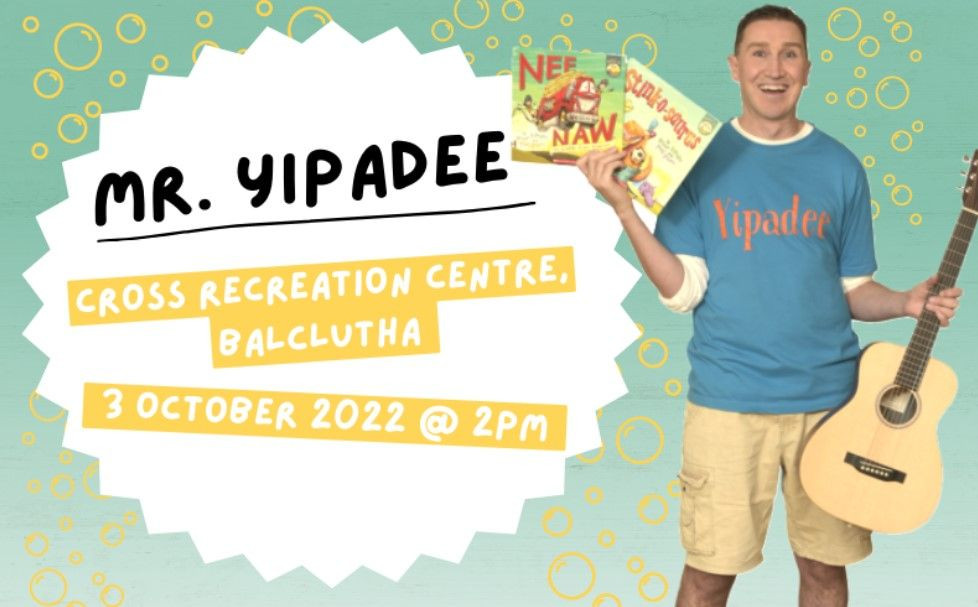 M R Y I P A D E E
Best-selling Author, Musician and Performer Deano Yipadee will have your child in stitches as they read, sing, laugh and bounce along with his collection of chart-topping Scholastic books and songs. Join Nee Naw The Little Fire Engine, Stink-o-saurus and many more as Deano takes you on a hilarious comedy live-music adventure.
The event is completely free, no bookings required! Come on down to the Tyrone Lounge at the Cross Recreation Centre in Balclutha, starting at 2pm on the 3rd of October. Book sales and autographs after the show!
---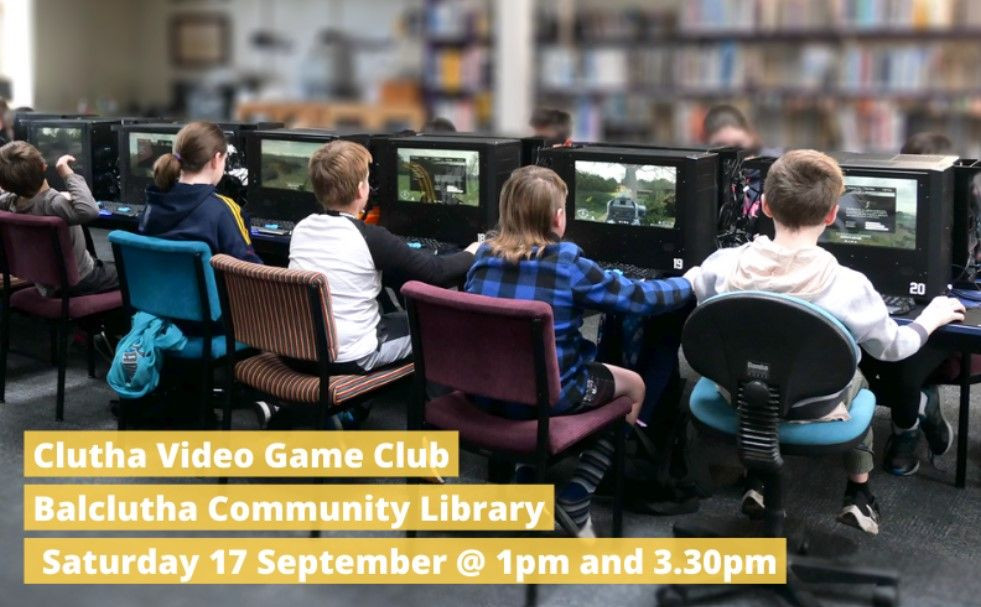 C L U T H A V I D E O G A M E C L U B
This is a free event but bookings are essential.
---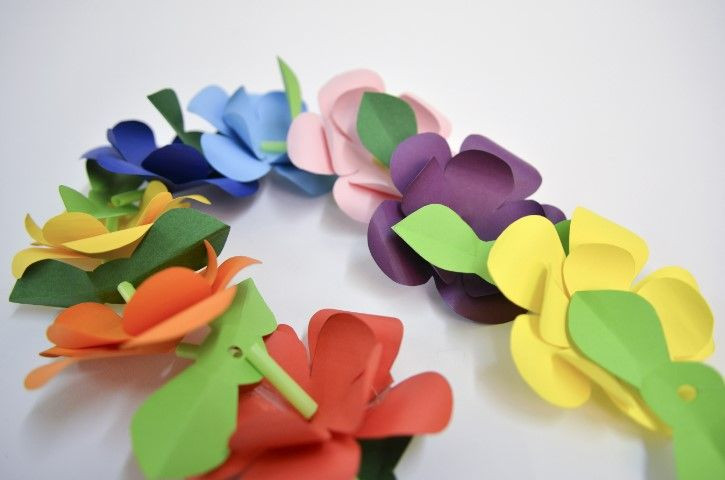 M A K E O U R L E I !
Create a Pacific-inspired paper flower and add it to our communal artwork - or make your own tropical wrist decoration or hair tie. Bring the whole whānau along and be part of this collaborative creation. This event is part of Creative Pasifika 2022, check out all that we have on celebrating the cultures of the Pacific. Ukuleles will be available nearby to play Pasifika-style, and there is Pasifika-inspired art, crafts, performances and food from 10 – 18 September. Afio mai, mālō ē lava mai, kia orana, ulu tonu mai, mauri – welcome! This is an all day event on Saturday 17th September at the Otago Museum, Atrium Level 1, Great King Street, Dunedin.
---