It's been a quiet week at school with all the senior students away on Gateway placements and the Years 8 to 10 on camp at Borland Lodge in wonderful Fiordland.
Gateway has been a great success with students and employers getting on well and creating new friendships. Check out some of the photos further on in the newsletter.
As usual camp has been full-on for both students and teachers, who are all are more than ready for a quiet weekend. I was able to visit camp on Wednesday and can report that everyone was in high spirits and thoroughly enjoying all the activities on offer.
The Ministry of Education have loaned the school about 30 heaters to tide us over until the new boiler comes online in Term 2. These have been set up in all the classrooms and students need to avoid touching them because they do not belong to the school.
The South Otago Primary School Athletics (SOPSSA) sports day is yet to be finalised. The weather and COVID-19 Alert Level changes being the controlling factors at the moment. Best wishes to all those participating when it does go ahead.
Glenys Hanley, The Catlins Area School's new principal, takes over the reins from Monday and I am looking forward to settling back into my more familiar job in the workshop. These past seven weeks have been a challenge and given me a greater appreciation of all the background work that a school's principal has to deal with on a daily basis. Welcome to TCAS, Glenys!
He waka eke noa.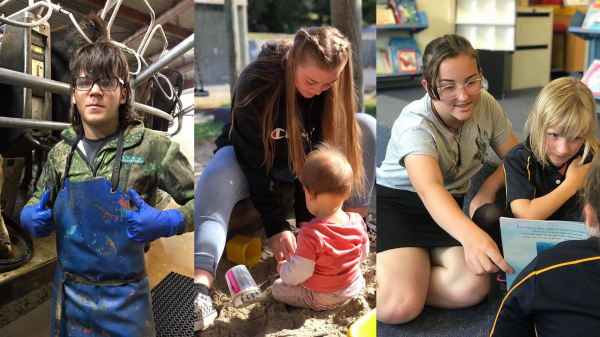 From Kaka Point, Kaitangata, Balclutha and locally, thirteen of our Senior students have put their employment skills and knowledge to the test for Gateway Week.
---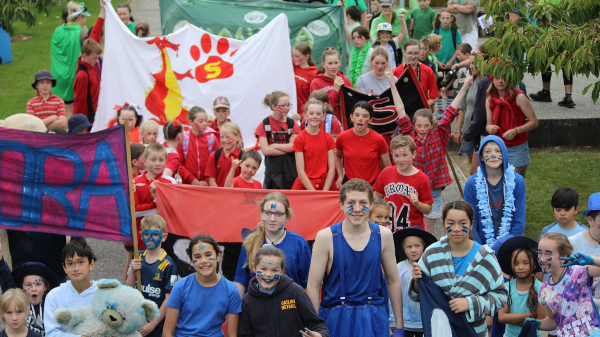 Despite the cooler conditions and some scattered showers we successfully got through another Athletics Day at The Catlins Area School. Thank you to all the staff who helped run events and also to the parents who gave a helping hand where it was needed throughout the day.
---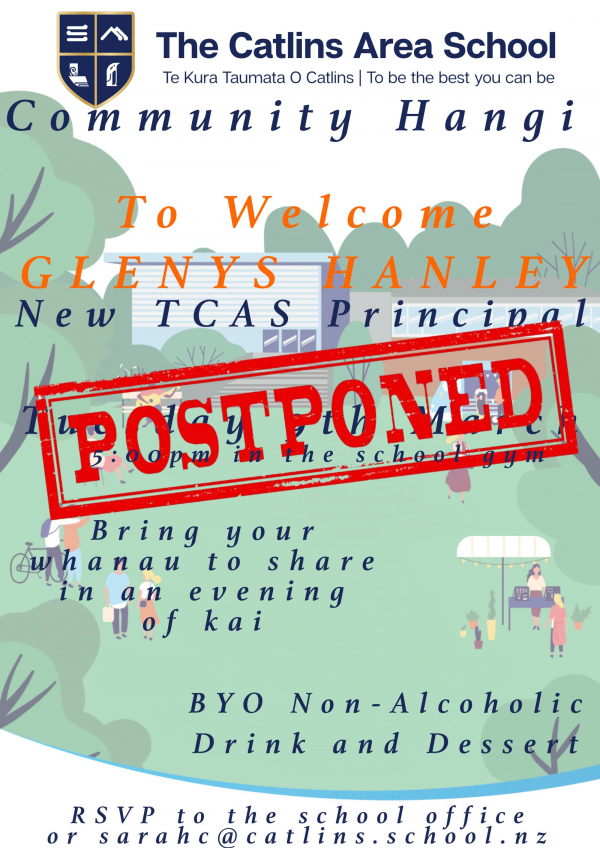 Due to the current Alert Level Two COVID-19 restrictions and the uncertainty of next week's level changes, we have made the following decision:
---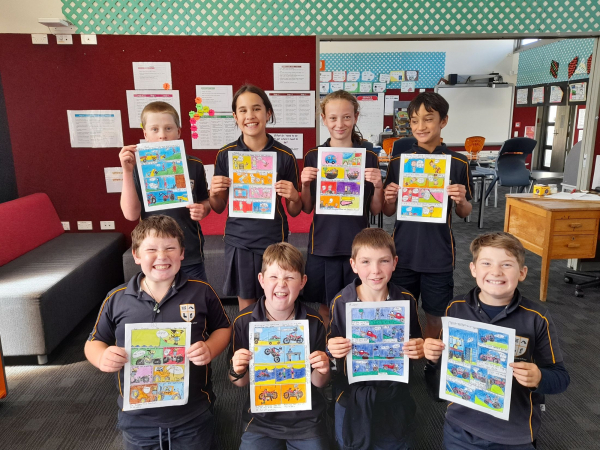 Year 7 students have started the year learning about Michel Mulipola and how his dream was to be the first Samoan to draw for Marvel and DC Comics.
---
The minutes from last week's Home and School meeting are available here...
---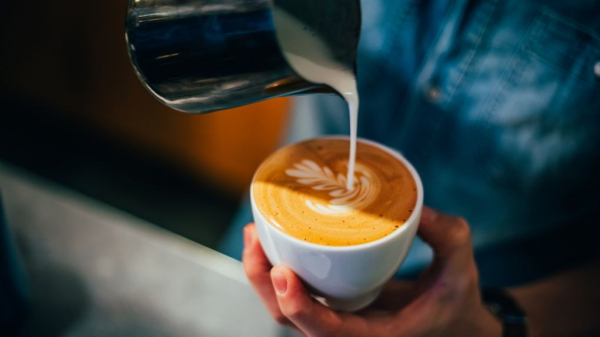 Are you interested in completing a Barista Course?
---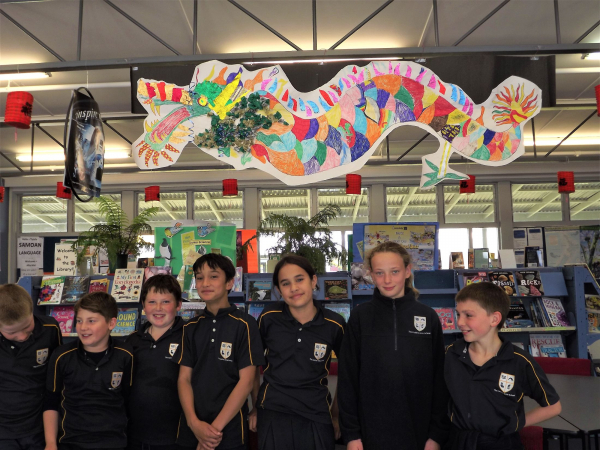 Chinese Dragon, Morgan on Gateway and Library Class Times...
---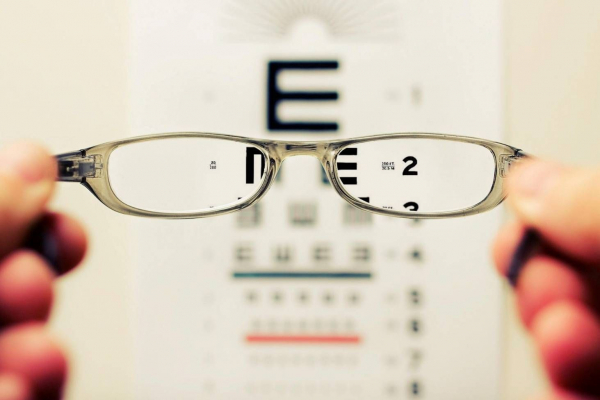 The Vision Hearing Technicians from the Population Health team, Southern District Health will be visiting The Catlins Area School to screen all Year 7 students for distance vision on 15th March 2021.
---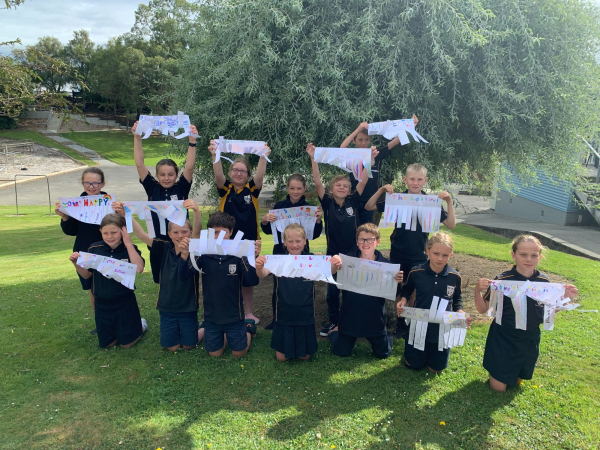 Focus for the first few weeks in our Health lessons has been on Wellbeing. So the pupils have been making a poster with ideas of what to do instead of being inside on a device.
---

The Warehouse in Balclutha is having a sale of TCAS school uniform socks - navy with the two gold bars at the top. They are now half price at $6.98 per pair.
---
Papatowai Challenge, Athletics Day & Swimming Sports...
---
Owaka Junior Rugby Club welcomes all returning and new families to the club for the 2021 season. For players aged 4 - 13 years, registrations are now open. Go to: sporty.co.nz/viewform/142882