Tēnā koutou,
On Monday night, I witnessed the most spectacular Aurora Australis from the backfield of our school. The beauty and uniqueness of The Catlins Area never ceases to amaze me.
This week, we had other teachers from schools across South Otago visit some of our primary classrooms. These teachers were in school to observe structured literacy in action. This is the second year of teachers incorporating structured literacy into their literacy programmes. It was exciting to see the overall improvement in students' literacy achievement in 2022, and I look forward to seeing this continue in 2023.
Home and School has again been busy organising the annual Prime Lamb Competition. This event is scheduled to occur on 23rd of March. I would like to thank all those from home and school who are involved in Home & School and particularly for their continued fundraising that is used to support our school.
The school board has been notified of a potential strike by PPTA members on the 16th of March. If this strike proceeds there will be no school for years 7-13 students on this day. Buses will run on this day and there will be classes for students in years 1-6. I will email you with further details and confirmation of the strike once this is received.
I would like to wish all those playing sport the best of luck for the weekend. A special mention to the Owaka Bandits, may your outstanding form continue for the rest of the cricket season.
Ngā mihi nui,
Glenys Hanley
Principal
---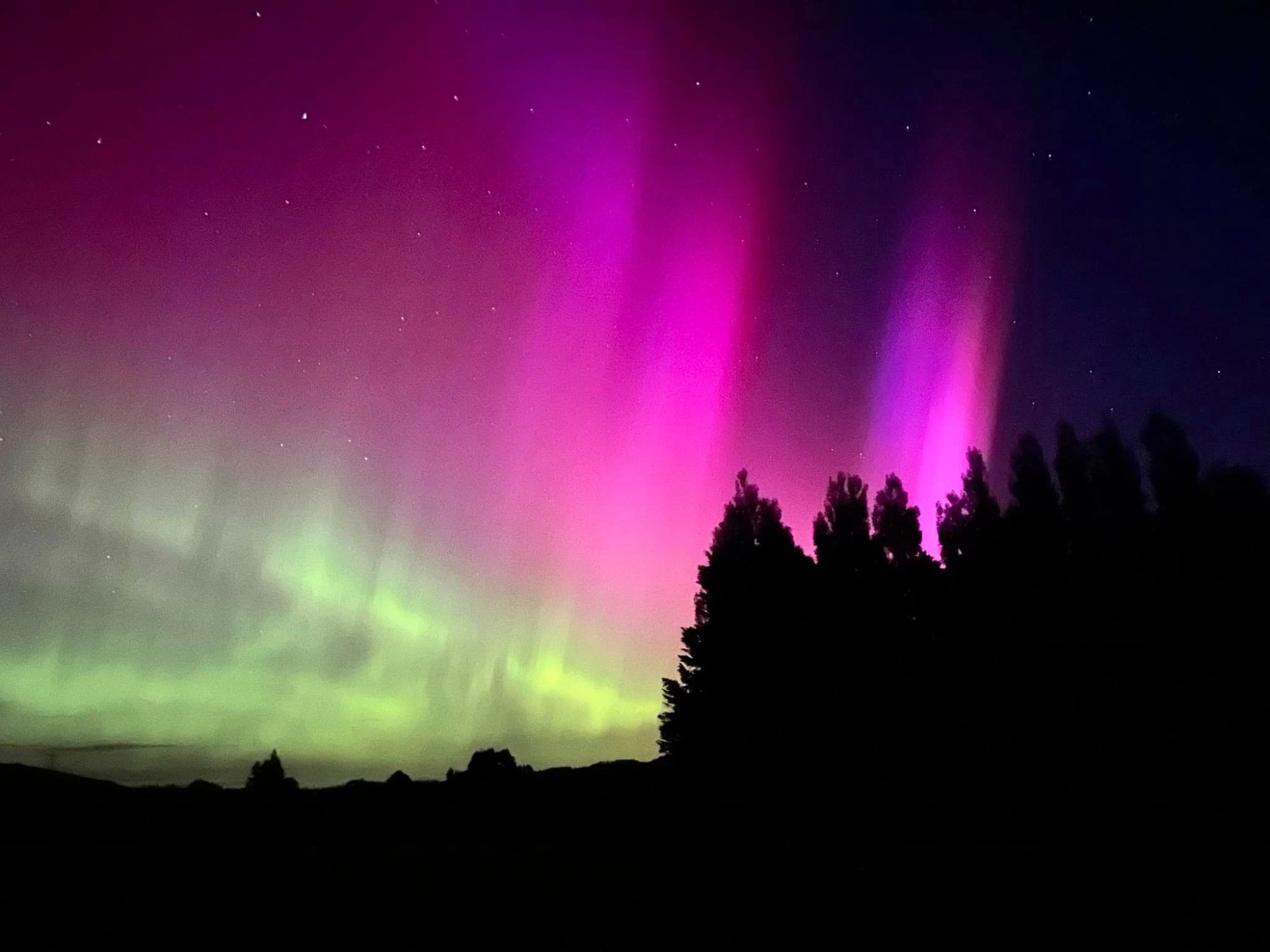 News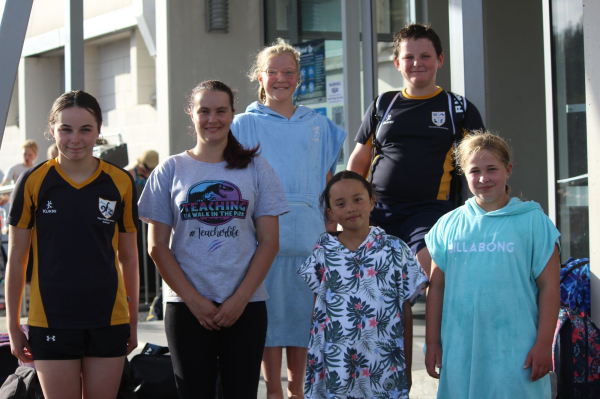 Five primary aged students showed off their talents at the Balclutha Cenntennial Pool on Tuesday with some outstanding results.
---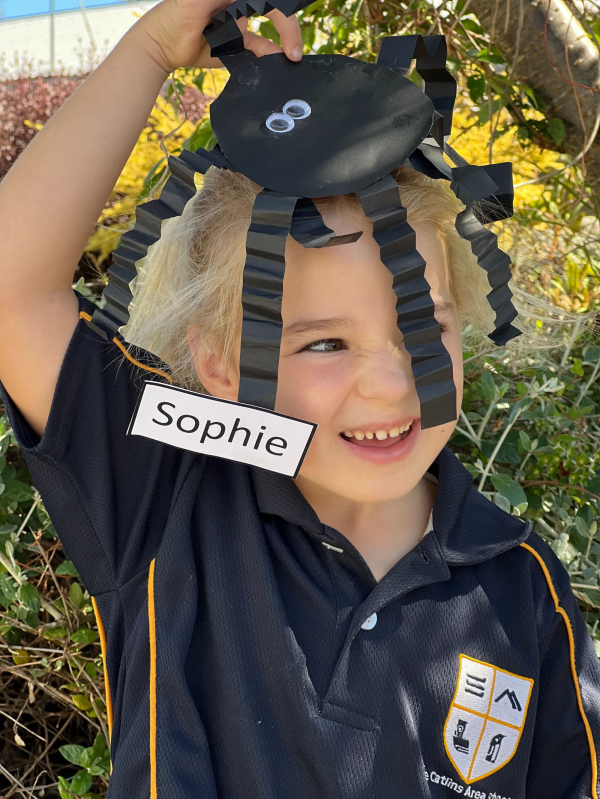 ---
Y E S ( Y O U N G E N T E R P R I S E S C H E M E )
Yui Nakajima had an amazing day on Wednesday meeting the Dunedin-based 2023 YES Otago students. Startup Dunedin worked with YES Otago teachers at the end of 2022 to come up with a new event that included a 60-minute Design Dash; a condensed 6-step version of the process the students will go through over the next 7 months. The YES kickstart went well, Yui's team won a challenge and Yui got asked to speak to the group about her experiences! Kua pai te mahi!
---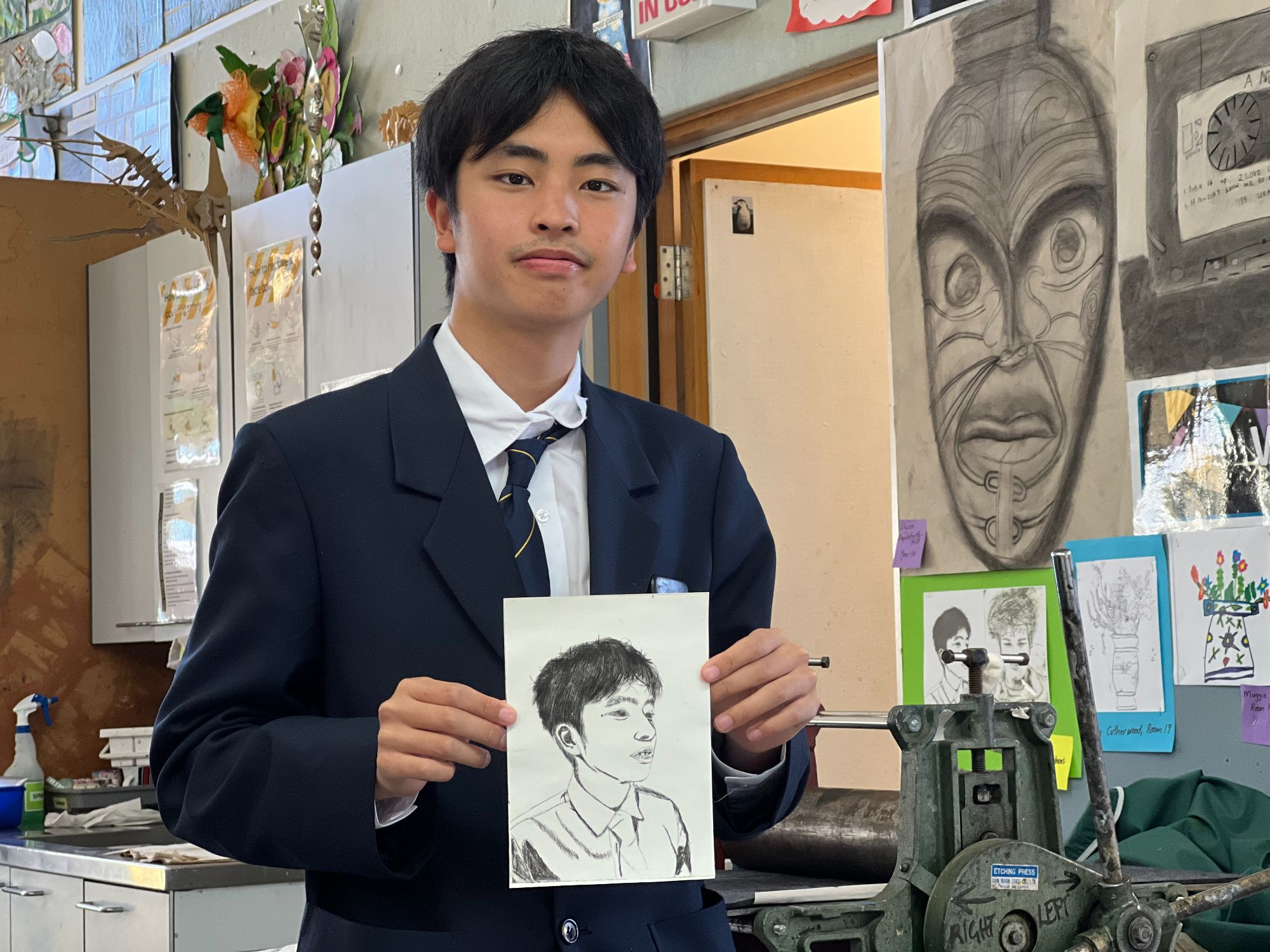 S E L F P O R T R A I T
Senior art have been combining self portraits and printmaking. Shosei created stunning artwork that is now on the 'Wonder Wall' in the art room!
---

---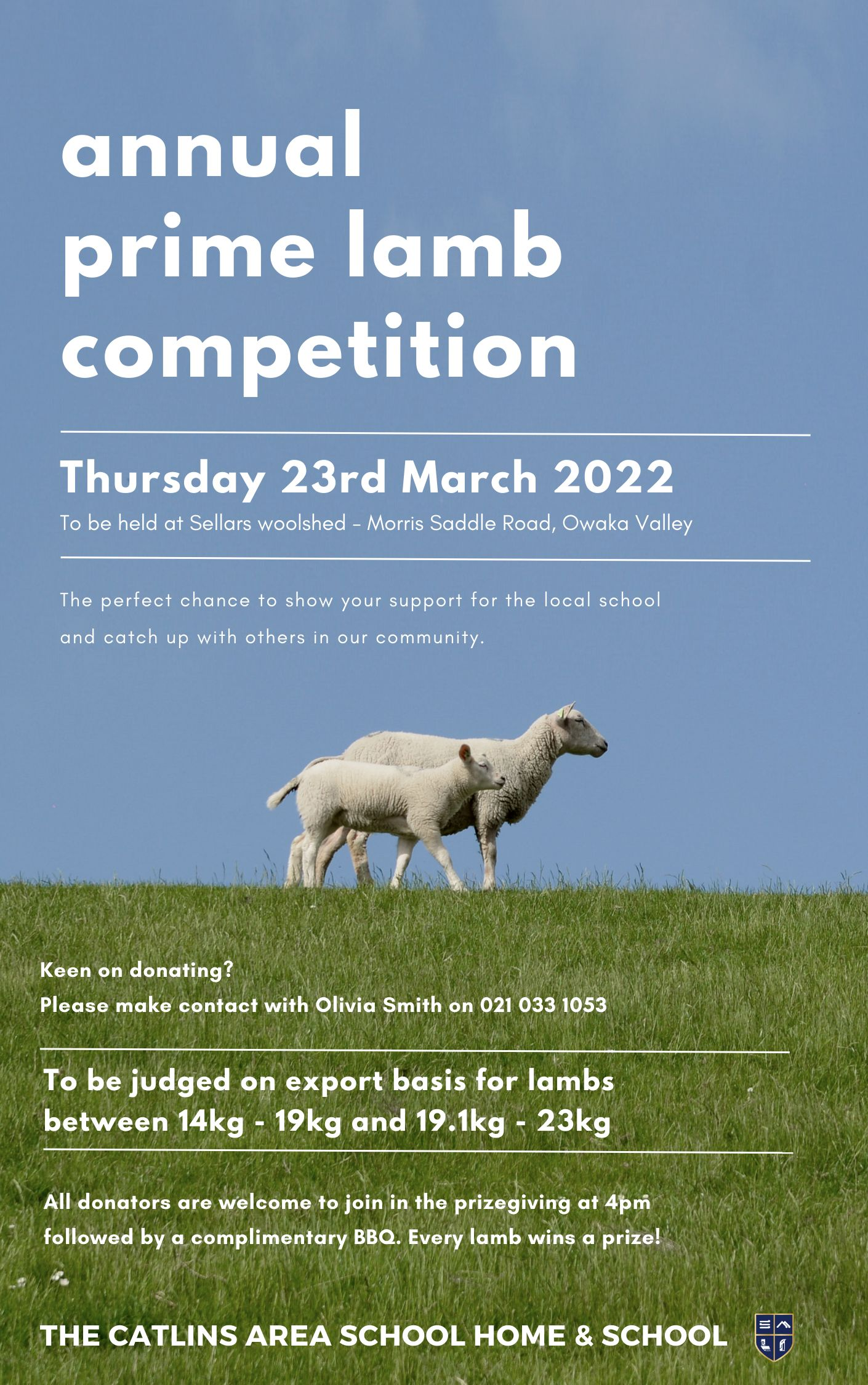 P R I M E L A M B
Our annual fundraiser for TCAS Home and School is back and we are excited to be able to hold our BBQ event again. Every year we are blown away by the support of our whānau, friends and farming community. This year our funds are going towards EOTC camps (Education Outside The Classroom) and will subsidise every student going on a school camp. If you would like to donate a lamb or donate a prize, or know a neighbour that might, please make contact with Olivia Smith on 021 033 1053. We value your continued support!
---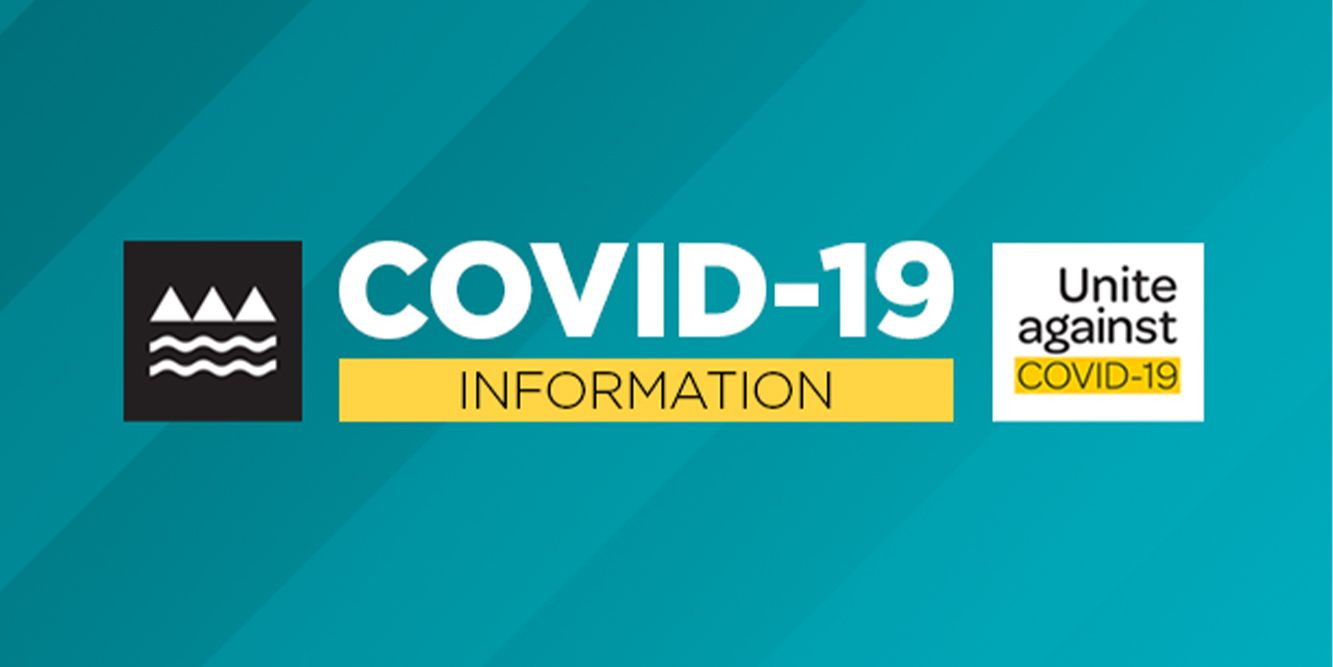 C O V I D & K U R A
With a resurgence of COVID-19 in our community, it is important to keep each other safe. If your child/ren are unwell, please keep them at home. If your child tests positive to COVID-19 please follow the Ministry of Health Guidelines that require them to isolate at home for seven days and let the school know.
If someone in your household tests positive to COVID-19, please test all household members for five consecutive days. If your child tests negative and is symptom free they are welcome to attend school as a household contact. They do not need to be isolated unless they test positive. For further information and practical tips visit the COVID 19 Health Hub.
---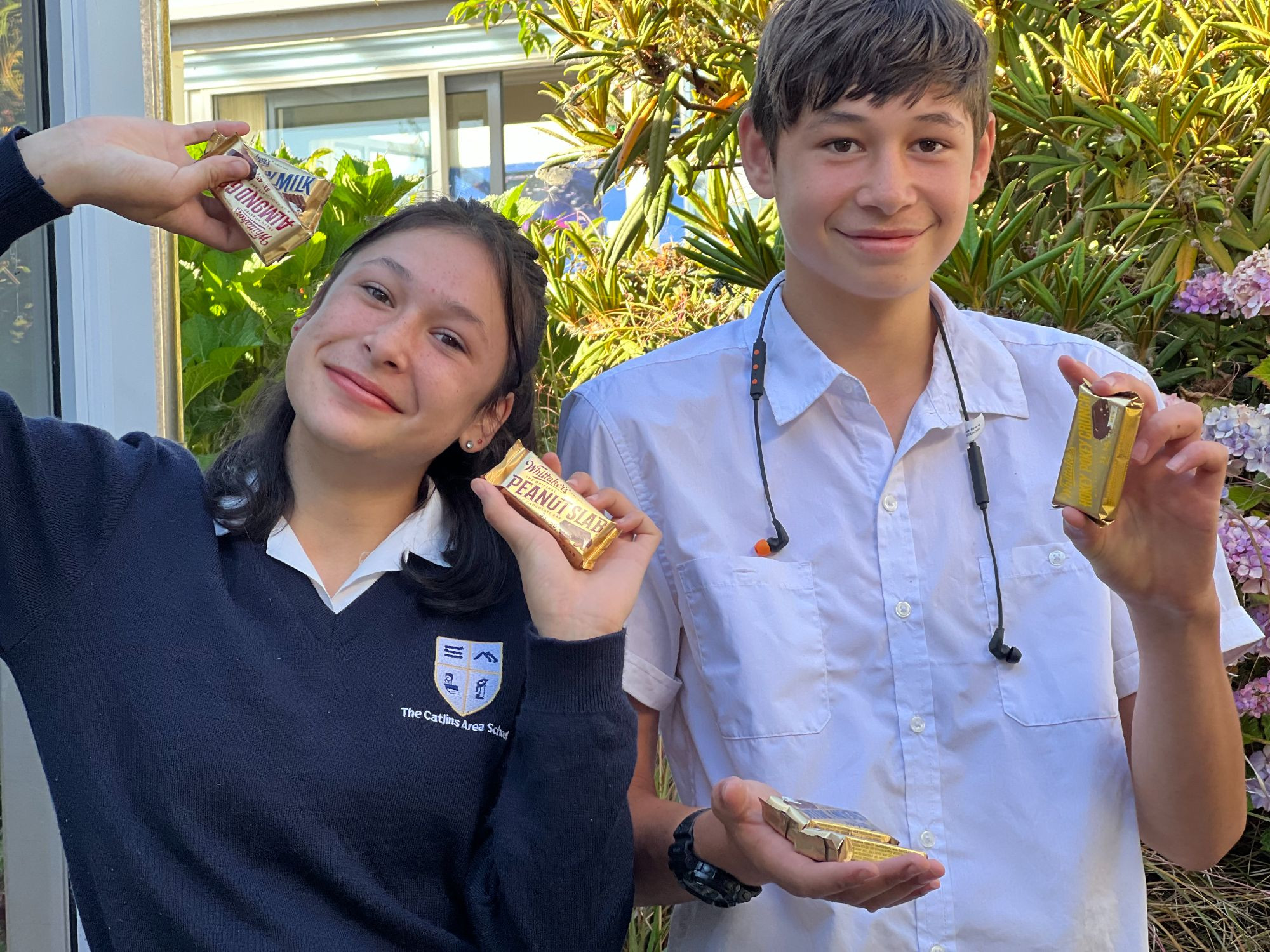 C A M P F U N D R A I S E R
Year 9 & 10 are busy fundraising for their camp to Stewart Island in Week 10. Whittaker's slabs are available through any student in this year group or at the office. They only cost $2 each and come in creamy milk, peanut slab, almond gold, hokey pokey crunch and coconut slab.
---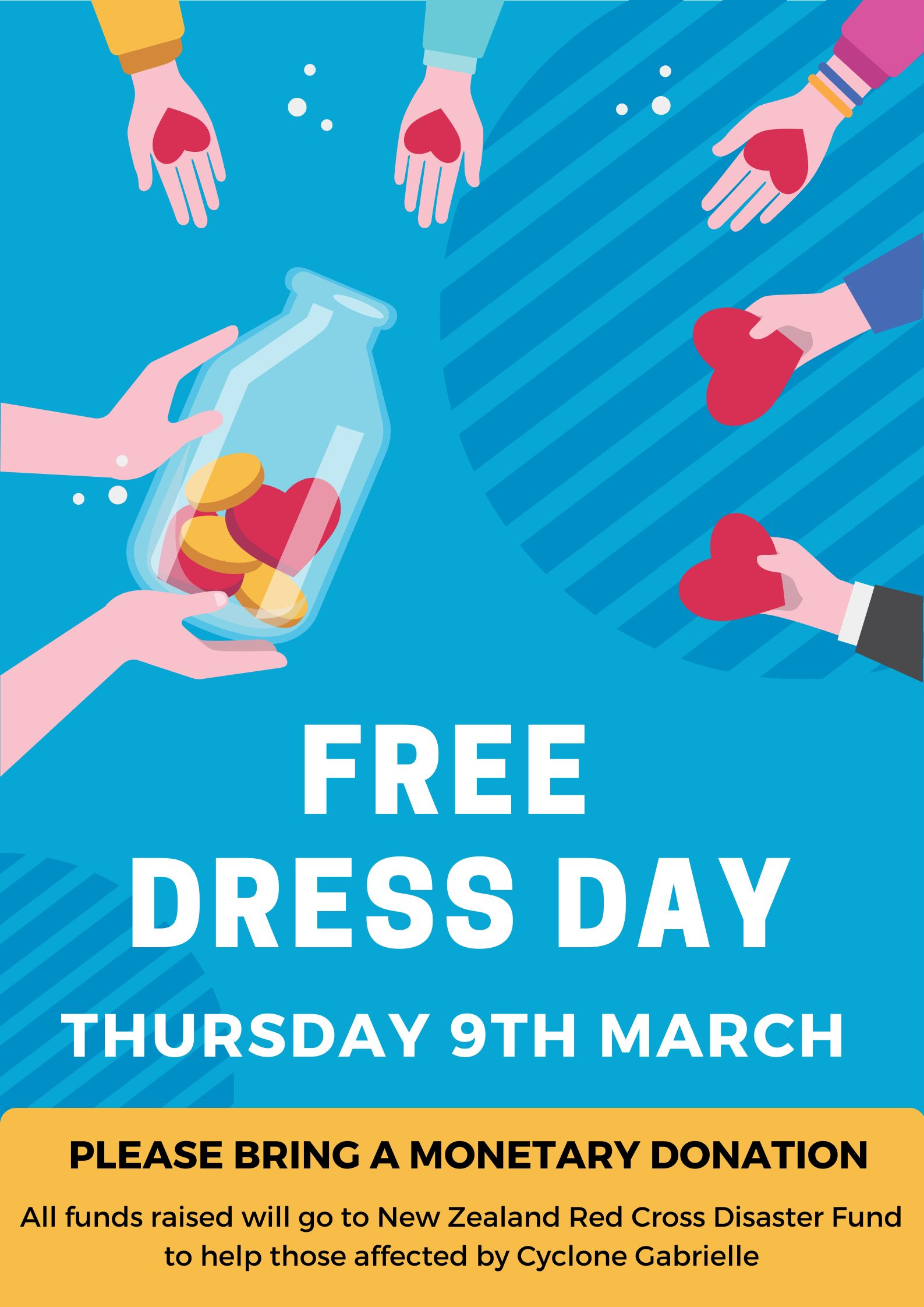 F R E E D R E S S D A Y
The Head Students have organised a Free Dress Day for Thursday 9th March. It is an opportunity for ākonga to show their unique styles while bringing a monetary donation to support a worthwhile cause. All funds raised will be donated to the New Zealand Red Cross (Ripeka Whero Aotearoa) Disaster Fund which directly helps those affected by Cyclone Gabrielle. You can find out more about the cause on the Ripeka Whero Aotearoa website.
---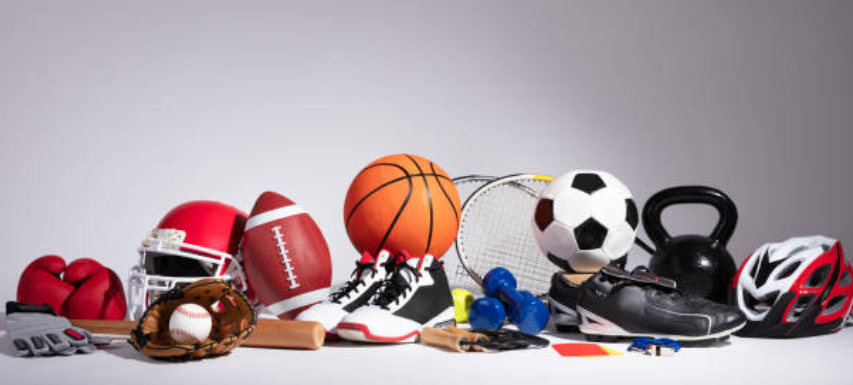 S P O R T S T E A M S
Is your child interested in playing sports that we don't offer? There is an opportunity for us to join forces with South Otago High School for sports teams and events. Please feel free to make contact or email our sport co-ordinator Nat Harrex sport@catlins.school.nz if there is a sport we can arrange for your child!
---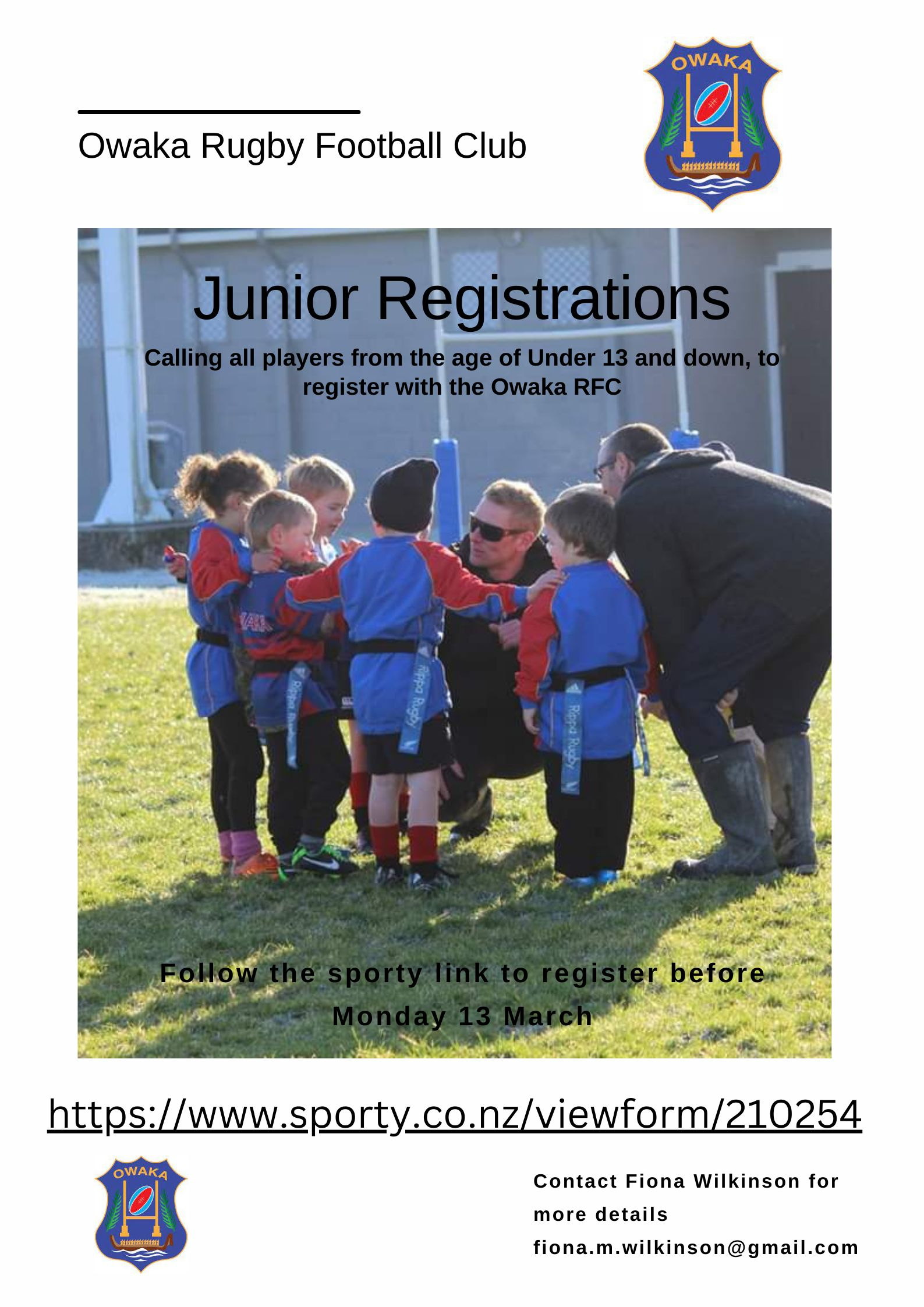 J U N I O R R U G B Y
Registrations are now open for any players aged 13 and under who are interested in playing for the Owaka Rugby Football Club. Follow the sporty link here to register before Monday 13th March. Please contact Fiona Wilkinson for further details at fiona.m.wilkinson@gmail.com
---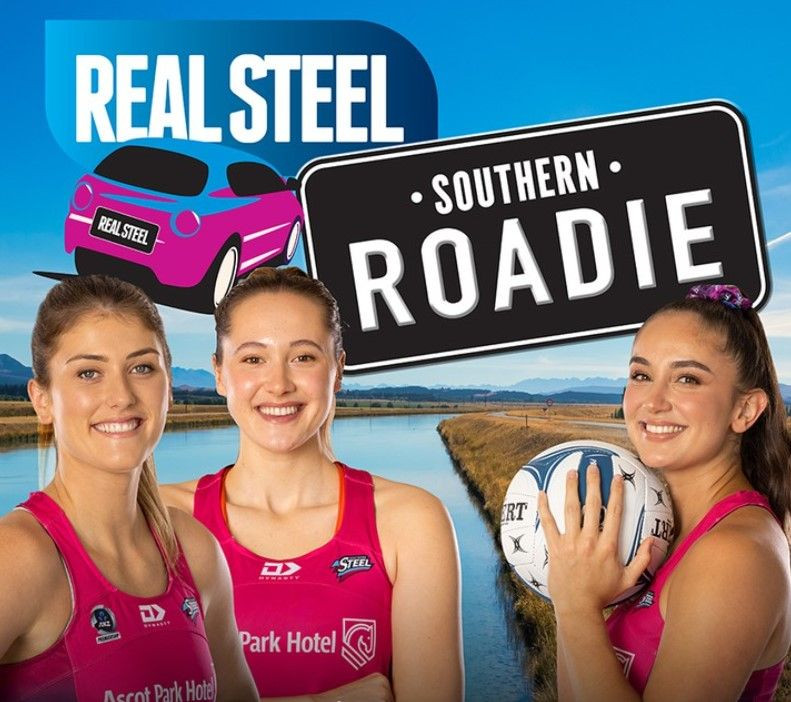 R E A L S T E E L R O A D I E
Join the REAL STEEL for a fun Skills & Learning Games session and learn from the best with Year 3-8 or Year 9-13 targeted sessions. Held on Sunday 2nd April, from 2:30pm-4pm at the Cross Recreation Centre in Balclutha. Cost is $15 per player. Please register by Wednesday 29th March. Don't delay, spaces are limited so sign up here!
---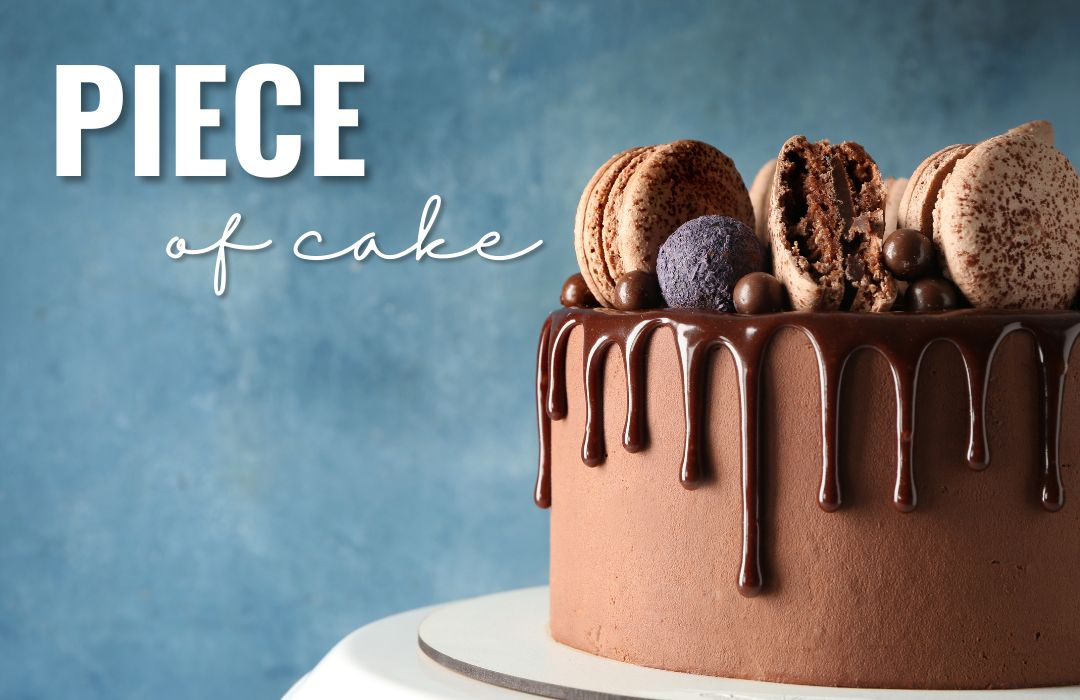 P I E C E O F C A KE
TCAS Home and School Prime Lamb Fundraiser is are needing three cakes baked to thank our judges who help on the day. If you can bake a cake or three please make contact with Sarah Cairns or Robyn Lietze. Thank you!
---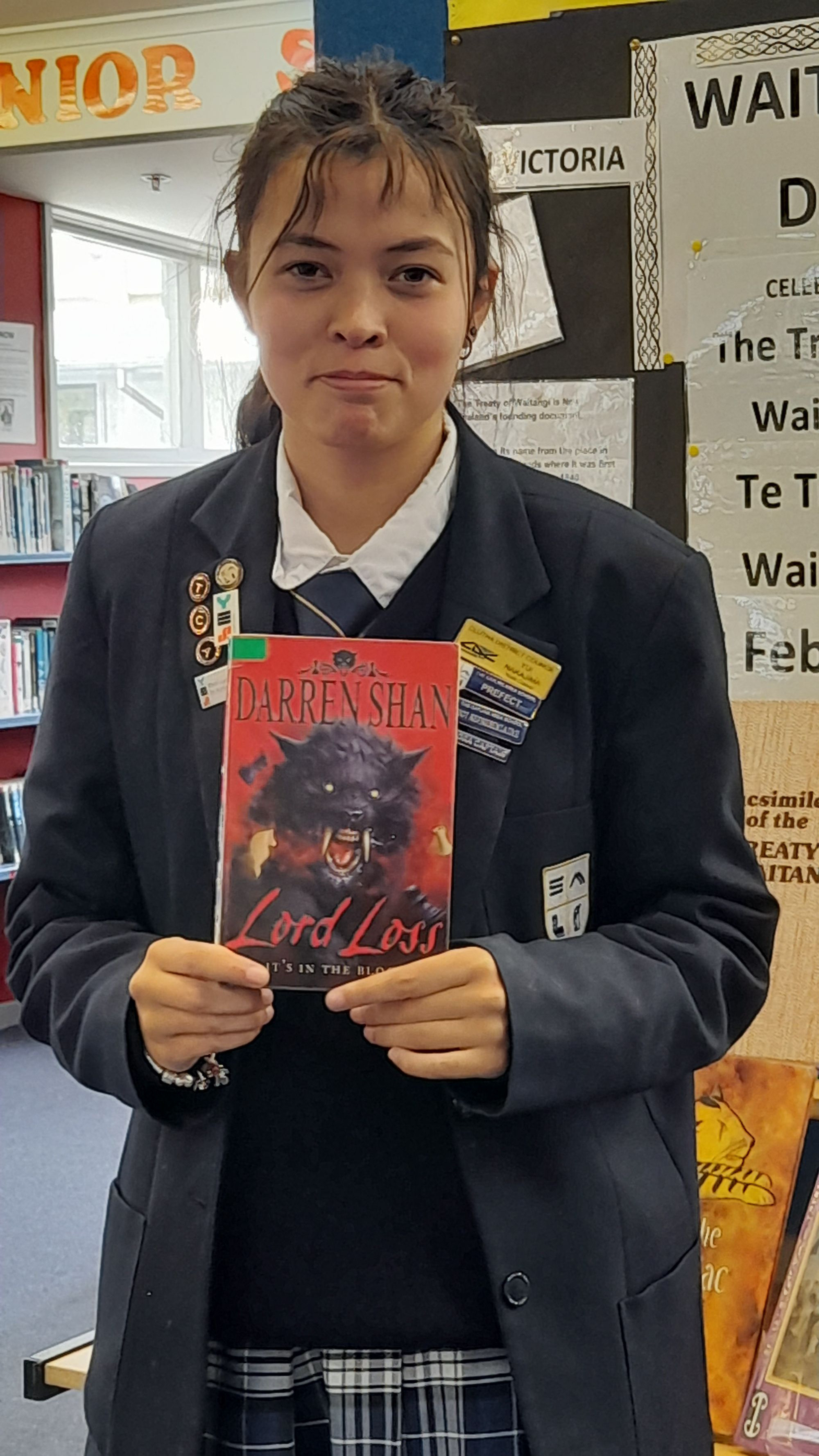 B O O K O F T H E W E E K
Yui Nakajima has chosen this week's Book of the Week, Lord Loss by Darren Shan. The story begins when Grubbs Grady encounters Lord Loss, a gruesome human-like demon who sets his two familiars, Vein and Artery, onto Grubbs. It is a moral story of good versus evil with the good generally being triumphant. Yui enjoys the horror genre for the excitement, the suspense, and the writing style. The book has short action packed chapters which add to the excitement. Thanks for your choice Yui.
---

Monday 6th March | Dental Bus onsite |
Monday 6th March - 10th March | Walk 'n' Wheel Week |
Monday 6th March | SOPSSA Athletics @ SOHS |
Tuesday 7th March | South Otago Jnr Volleyball @ various schools |
Thursday 9th March | Free Dress Day for NZ Red Cross |
Friday 10th March | Year 5-8 Fern Fever Multisport Festival @ Logan Park Turf |
Friday 10th March | Assembly @ 2.30pm in the gym |
Saturday & Sunday 11th - 12th March | OSS Athletics Champs @ Dunedin |
Tuesday 14th March | South West Otago Triathlon, Year 5 -8 @ Owaka |
Monday 20th March | Otago Anniversary - no school |
Wednesday 22nd March | Year 8 HPV Vaccinations @ school |
Thursday 23rd March | TCAS Home & School Prime Lamb |
Friday 24th March | Assembly @ 2.30pm in the gym |
Sunday 26th March | Otago Primary School Swimming Champs @ Dunedin |
Tuesday 28th March | TCAS School Board Hui @ 6.30pm |
Friday 31st March | Year 7 & 8 Top Team @ Balclutha |
---

---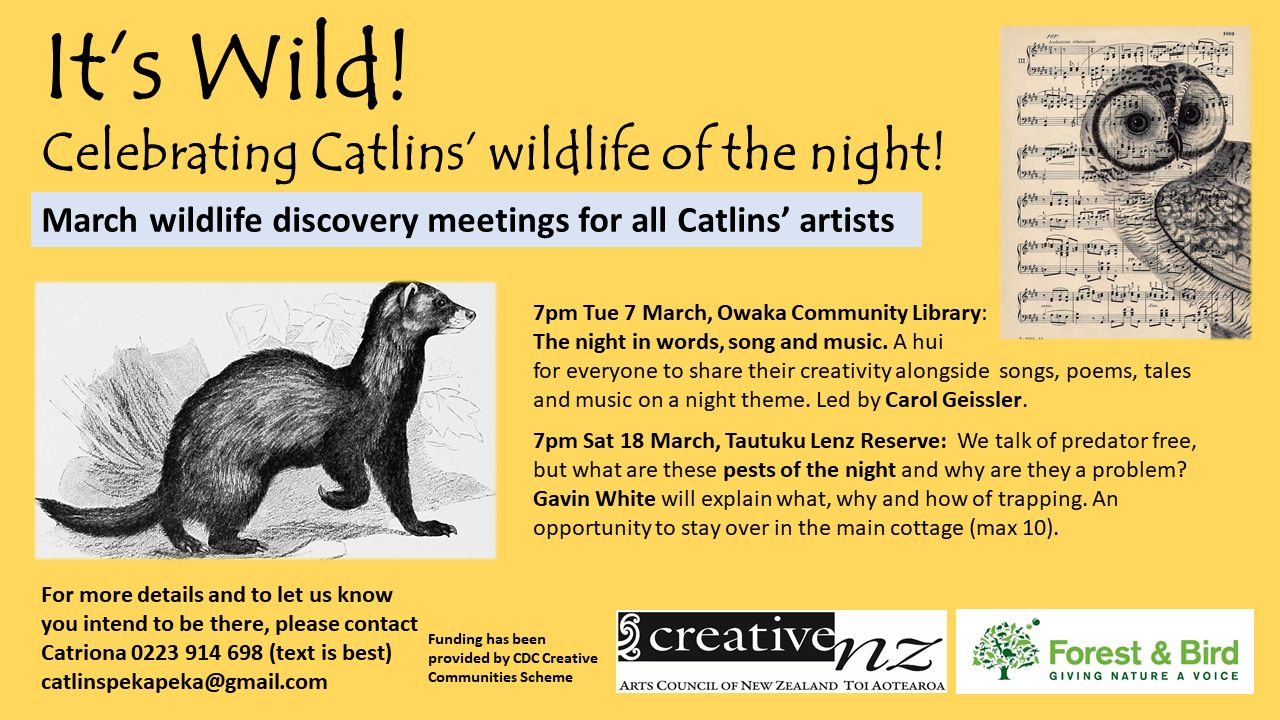 ---
F R E E M A S K S & R A T T E S T S
The Catlins Information Centre & Owaka Library have FREE R.A.T. tests and masks available to the community. Pop into 10 Campbell Street, Owaka, if you are in need of any.
---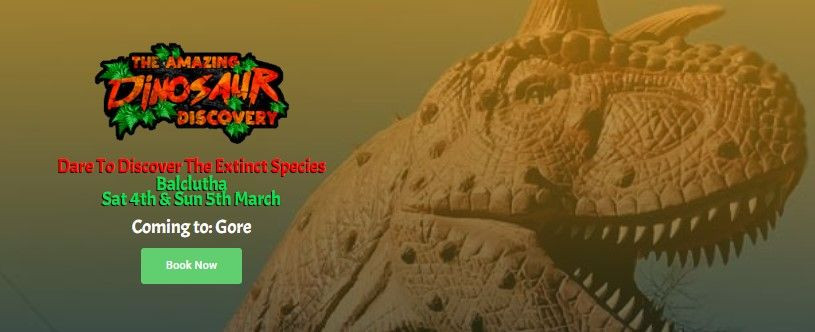 T H E A M A Z I N G D I N O S A U R D I S C O V E R Y
The amazing dinosaur discovery is a 90 minutes interactive dinosaur walk through that brings prehistoric times alive again! Come and explore the prehistoric ages and discover over 30 lifelike dinosaurs. You don't want to miss the crowd favourite tyrannosaurus rex, the 12m long neck of brachiosaurus or the robotic raptors.
There are activities galore, with something for everyone including the Dino-mite Playground, Fossil Panning, The Discovery Depot, Learning Lab, Walking Live Dinosaurs, Rides and more!!! Held at the Balclutha Showgrounds on Saturday 4 March from 11:00am. Book your tickets and find more information here!
---

I N V E R C A R G I L L A & P S H O W
The 2023 Show will be held at Donovan Park this weekend on Saturday the 4th March. There is a renewed vibrancy around the Show – as our crowd increases and all other areas of the show develop. Entertainment, livestock, trade, crafters, food court and community groups are all becoming vital features of the show, something for everyone!
---