Welcome Hangi
On Tuesday 9th March, The Catlins Area School is hosting a community hangi to welcome our new principal, Glenys Hanley and her family. Students, staff, whanau and members of our community are all welcome.
The Hangi will be put down at school on the morning of the 9th by Richard Lean - we need helpers to do this and prepare vegetables so please let us know if you can help and we will get back to you with a time
It would be great if each family could provide meat and vegetables from the list. Please BYO non-alcoholic drink and something to share for dessert. The meat will need to be properly thawed PLEASE, it needs to be taken out of the freezer two days in advance.
Steamed puddings, meat and vegetables would need to be brought to school first thing on the Tuesday morning and cold desserts and drinks when you arrive.
To give us an idea of how many people we need to cater for, please complete our Google Form: forms.gle/HwNoFrffRVavTu2d9
We look forward to seeing you at the Hangi to welcome, meet and chat with our new Principal, Glenys Hanley.
If you have any questions, contact Sarah Cairns: sarahc@catlins.school.nz
---
Log Books
We have a limited supply of Log Books available for purchase at $3 each. If you would like one, they will be available on a first-come, first-served basis. See Louise at the School Office for more information and to purchase your copy.
---
Head Lice
We have had a report of a child in the Junior School with Head Lice, please check & treat your child's hair if necessary.
More information including what they are and how to check for & get rid of Head Lice can be found in the following links:
---
Year 7 Vision Testing
The Vision Hearing Technicians from the Population Health team, Southern District Health will be visiting The Catlins Area School to screen all Year 7 students for distance vision on 15th March 2021.
Distance Vision (Amblyopia & Hyperopia) - This determines how well your child is able to see at a distance. It involves reading an eye chart.
This free vision check is not required if your child wears glasses and/or is currently under the care of an optometrist or eye specialist.
If you do not wish your child to be screened please fill out the opt-out slip before the visit: Screen Vision Opt-Out or collect one from the School Office.
---
Year 1-7 Disco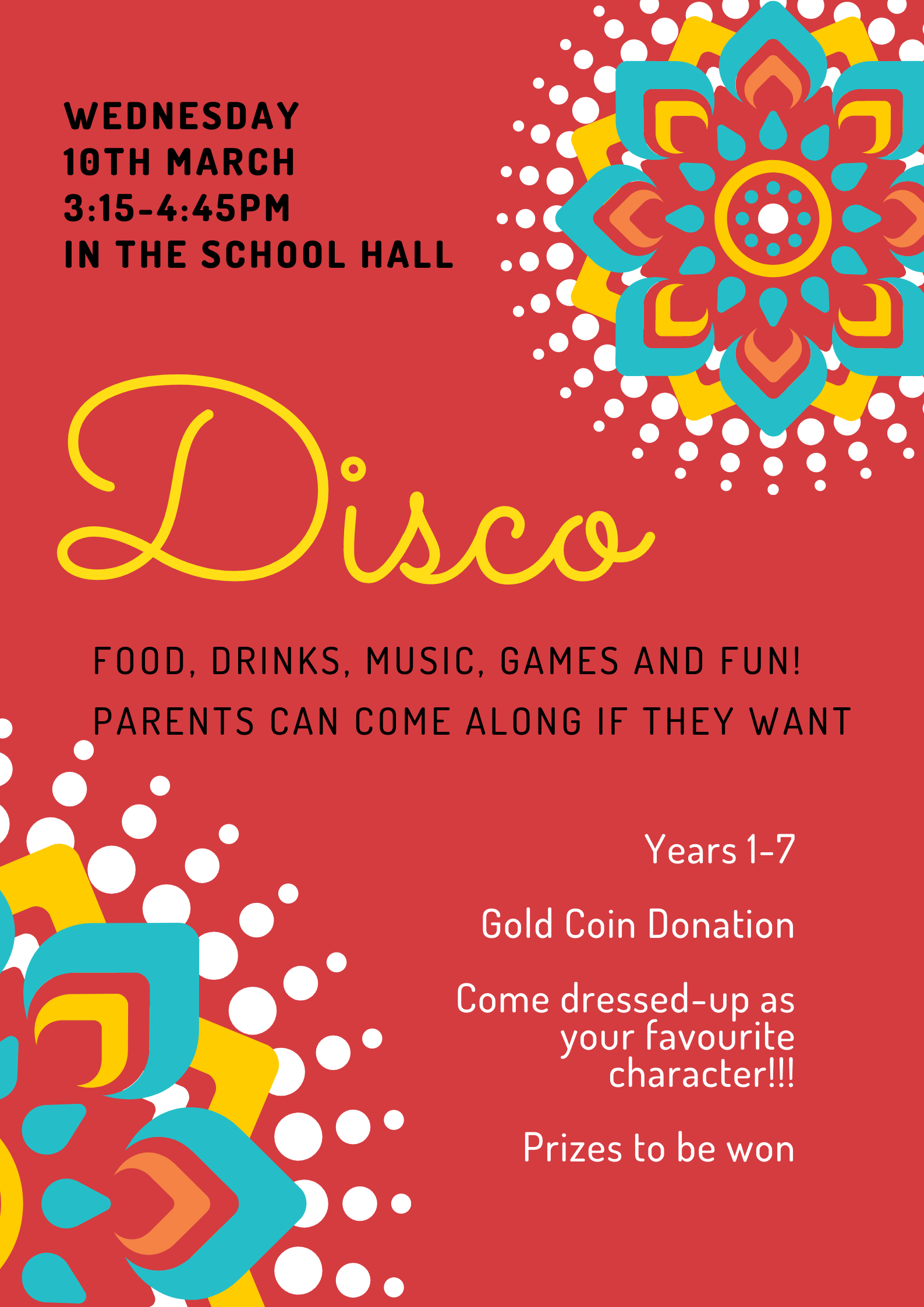 The Year 11 students have organised a disco for Years 1-7 on Wednesday, 10th March from 3.15 - 4.45 pm in the School Hall. Come dressed as your favourite character for a gold coin donation and the chance to win some great prizes. Food and drinks will be provided, parents are also welcome.
---
Library
There are some excellent new books in the library to start off the new year, catering to all age groups and reading abilities.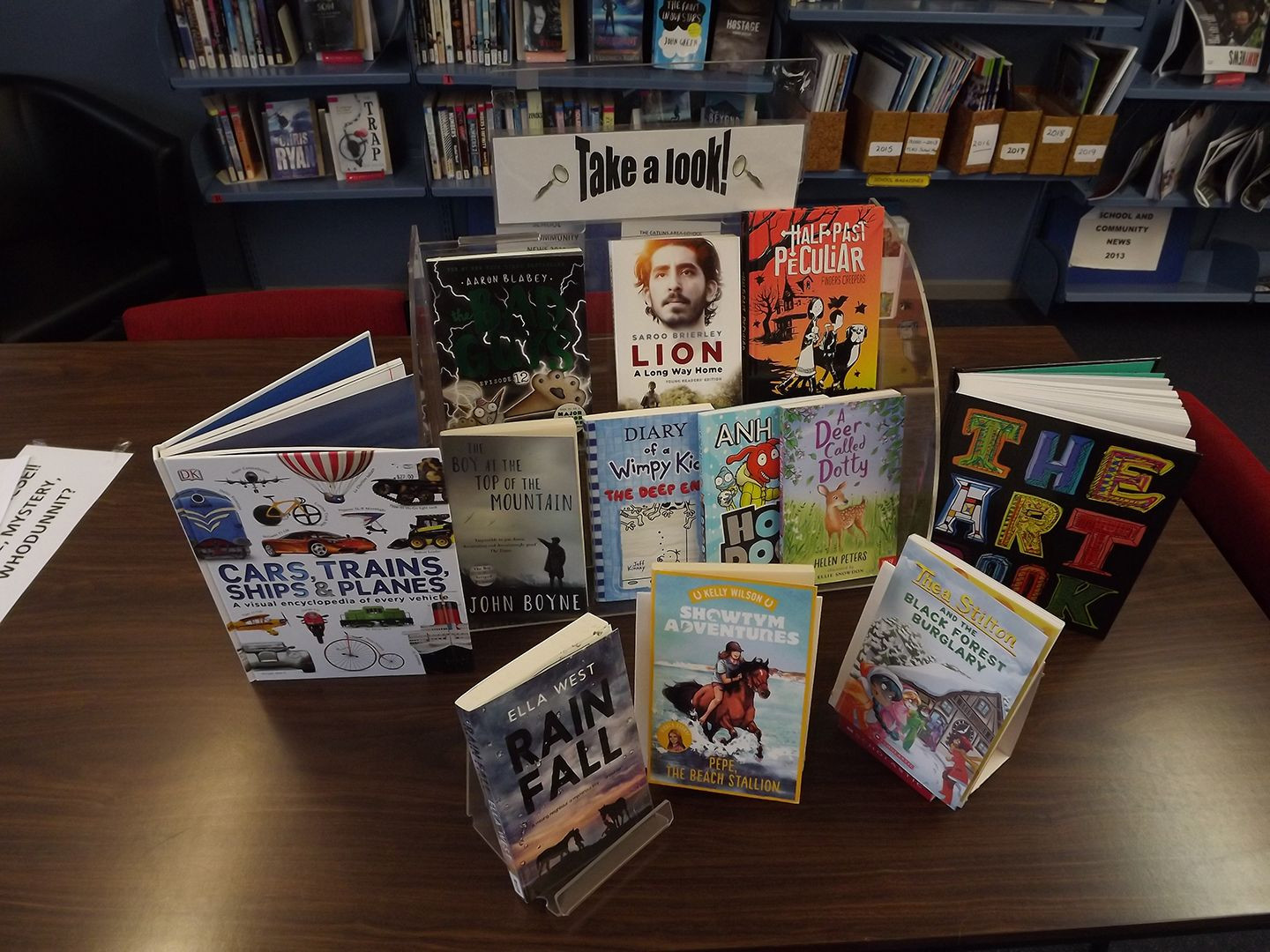 Click the link here: catlins.school.nz/our-school/library to see Library information, including Library days for each class and how to access the library blog, where you can browse our whole catalogue of over 8000 books!
Please make sure your child returns their books on time, this is so that everyone can enjoy the resources of our amazing library.
Parents can see the books their child has borrowed by logging into the school portal, then entering your parent login details.
---
Owaka Junior Rugby Registrations 2021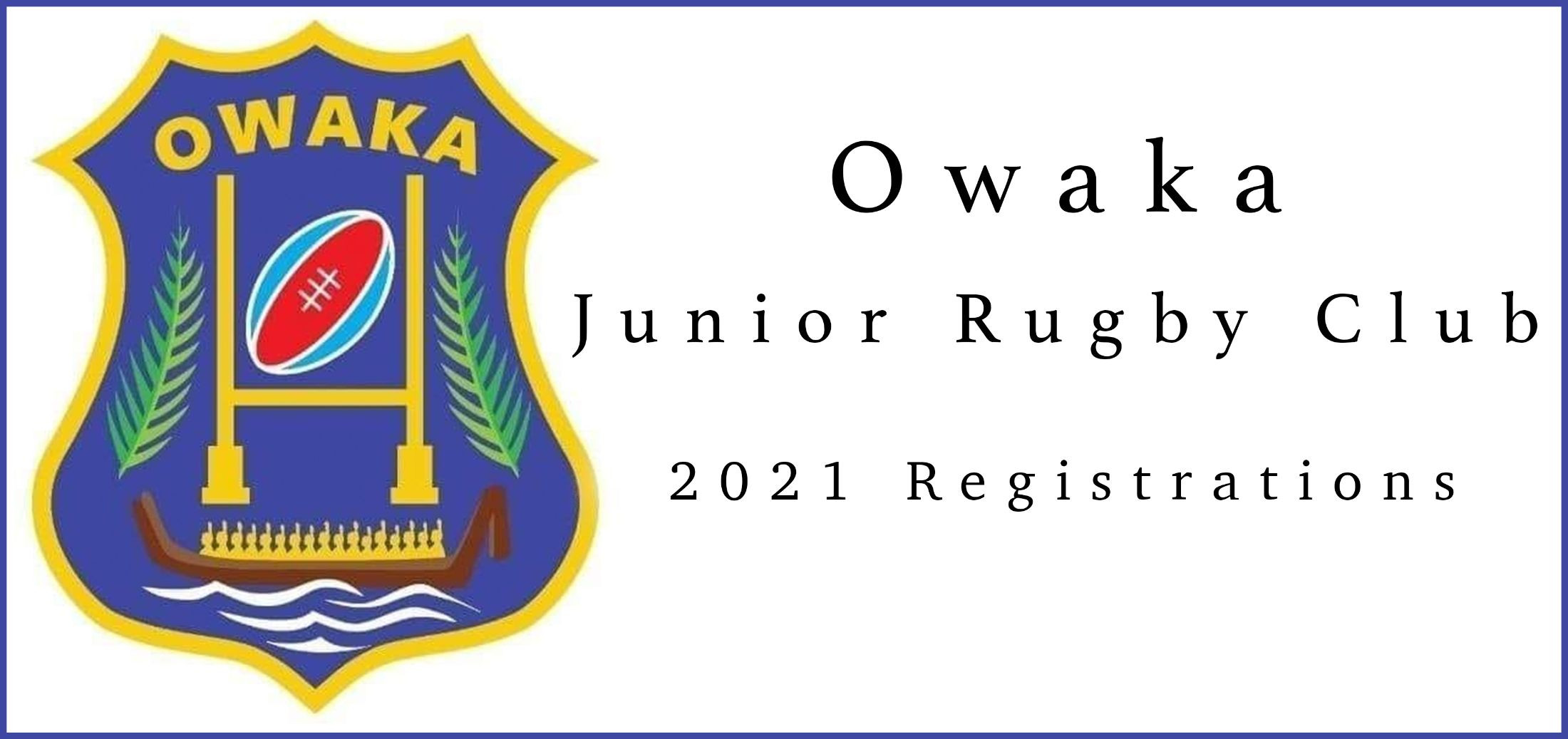 Owaka Junior Rugby Club welcomes all returning and new families to the club for the 2021 season. For players aged 4 - 13 years, registrations are now open. Go to: sporty.co.nz/viewform/142882
If you have any questions please contact Fiona Wilkinson: fiona.m.wilkinson@gmail.com
---
Breakfast Club
The Breakfast Club will be starting again for 2021 and we are looking for volunteer parents or students (who wish to earn their Service badge). If there is anyone who can help between 8.20-9.00 am, one day (or more) per week, please contact Mrs Bopp: carolynb@catlins.school.nz
The Breakfast Club is an excellent initiative, but we do need helpers to make it work.
---
Year 8-10 Camp
Our Year 8-10 students will be attending their school camp at Borland Lodge next week, leaving Monday 1st March. They will be travelling via parents' vehicles and minivans, leaving outside school at 9.20 am. Return to Owaka should be no later than 3 pm on Friday 5th March.
Parents and caregivers have already received information regarding costs, camp gear list & camp itinerary, this information can also be found in the letter attached: Borland Lodge Camp 2021
---
Outward Bound
There is the opportunity for one of our senior students to receive a Community Trust Scholarship to attend one of the Outward Bound Camps this year. Students aged 16 - 18 can apply by submitting an application to the school office by the end of March.
For further information about this exciting opportunity contact Mr Samson: tims@catlins.school.nz
Go to: outwardbound.co.nz to learn more about Outward Bound
---
School Swimming Lessons
With Athletics Day behind us, it's now time to focus on the TCAS Swimming Sports on Friday 12th March. See here for days and times when your child needs to remember their togs: School Swimming Timetable
Mrs Cairns is asking for more parent helpers for Junior swimming lessons on Monday, Wednesday & Friday next week. If you can help or would like more information, contact Sarah: sarahc@catlins.school.nz
---
Events
When:
Monday, 1st to Friday, 5th March
---
When:
Monday, 1st to Friday, 5th March
---
When:

Wednesday, 3rd March


Location: Owaka Rugby Club
---
When:
Monday, 8th March
---
When:
Tuesday, 9th March
---
When:
Wednesday, 10th March
---
When:

Wednesday, 10th March


Location: TCAS School Hall @ 3.15pm
---
When:

Friday, 12th March


Location: Owaka Community Pool
---
For your information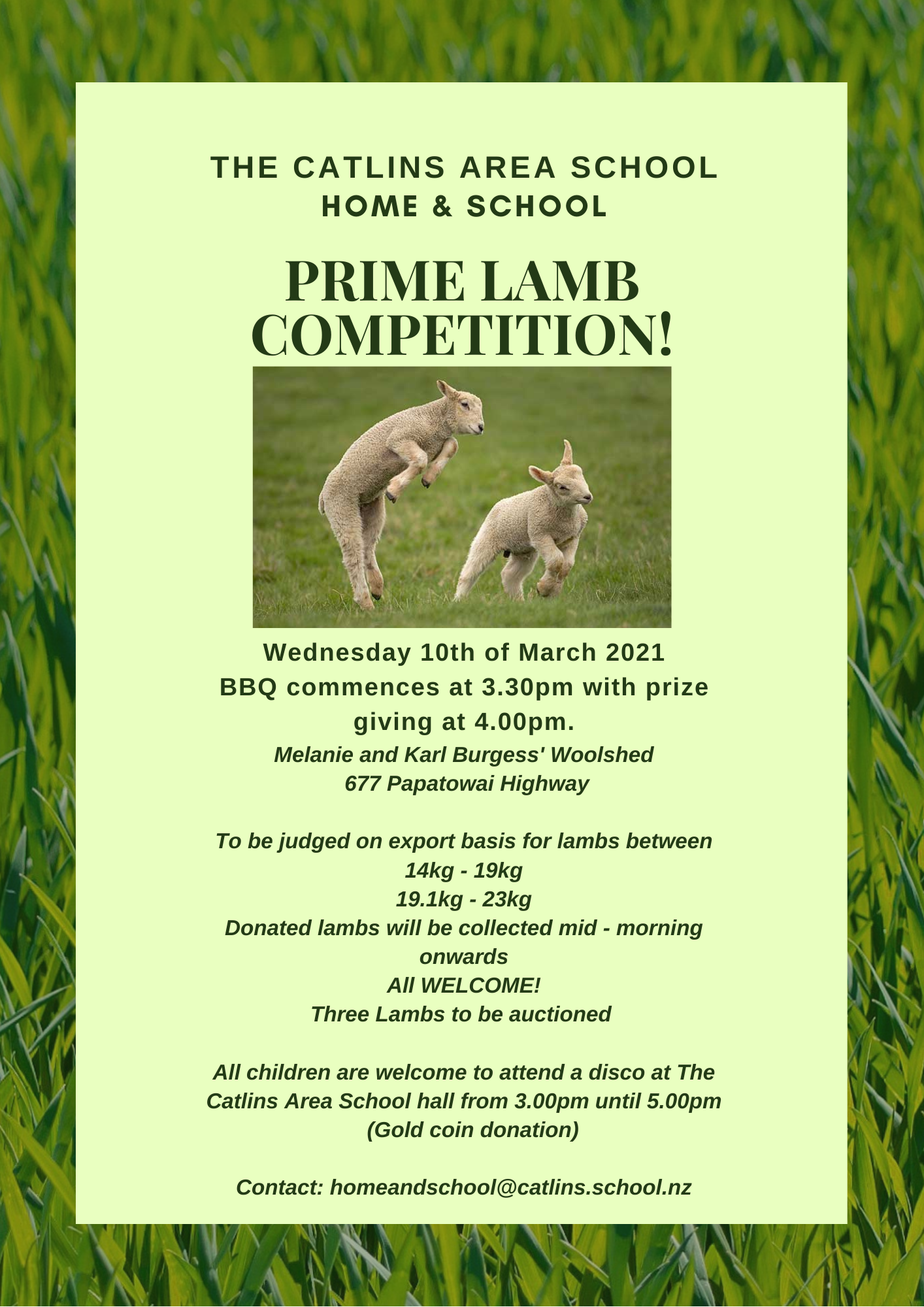 ---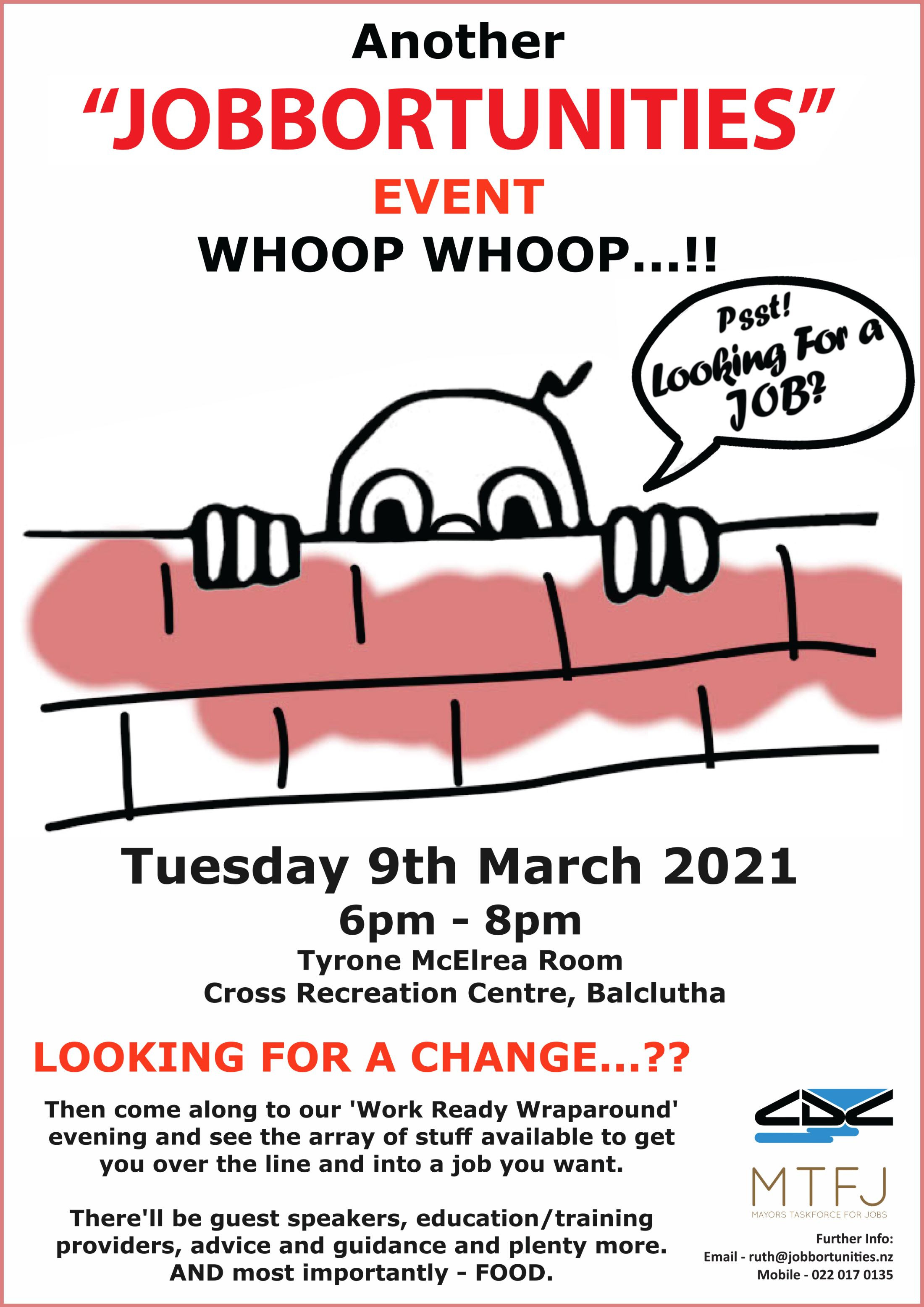 ---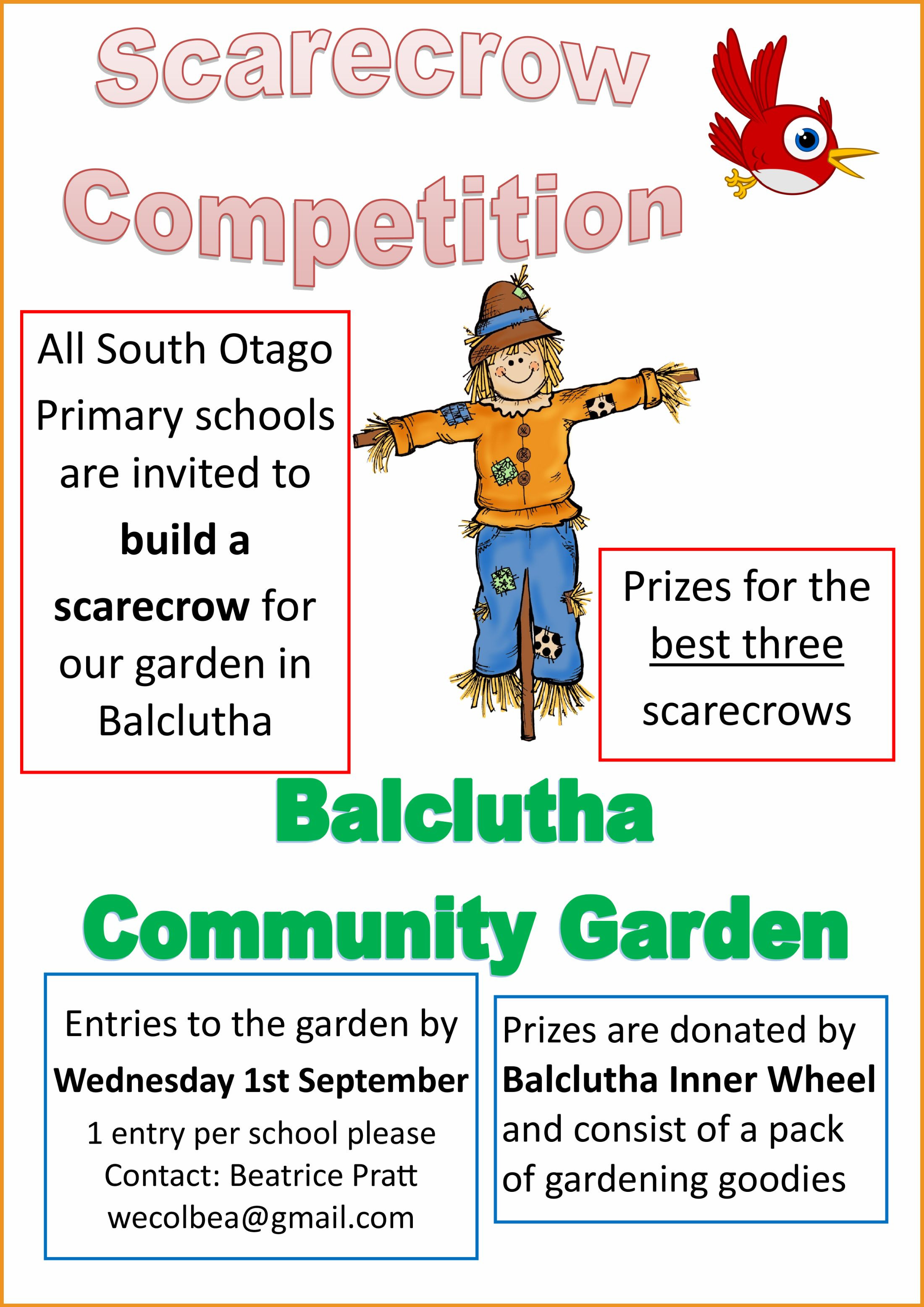 ---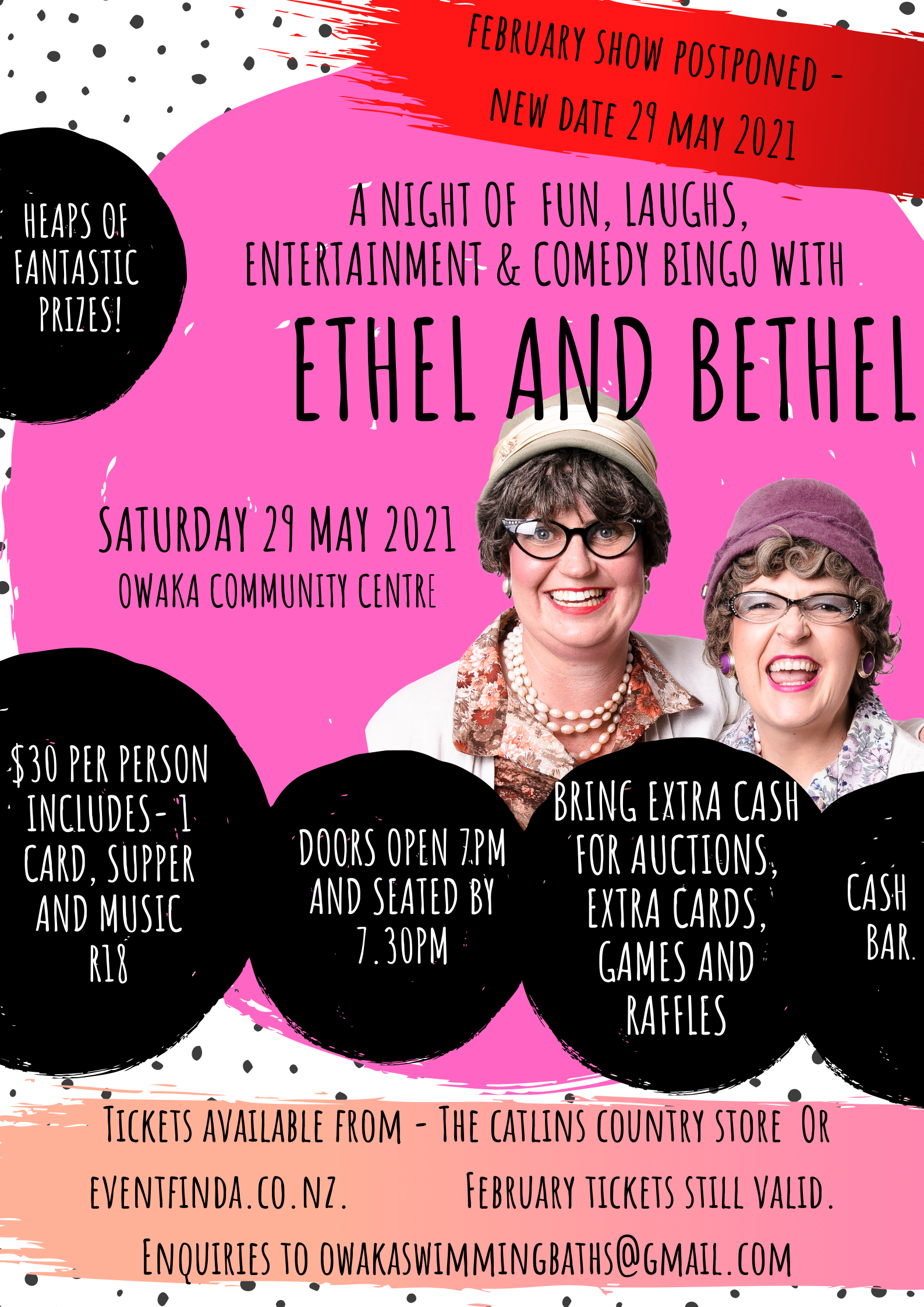 ---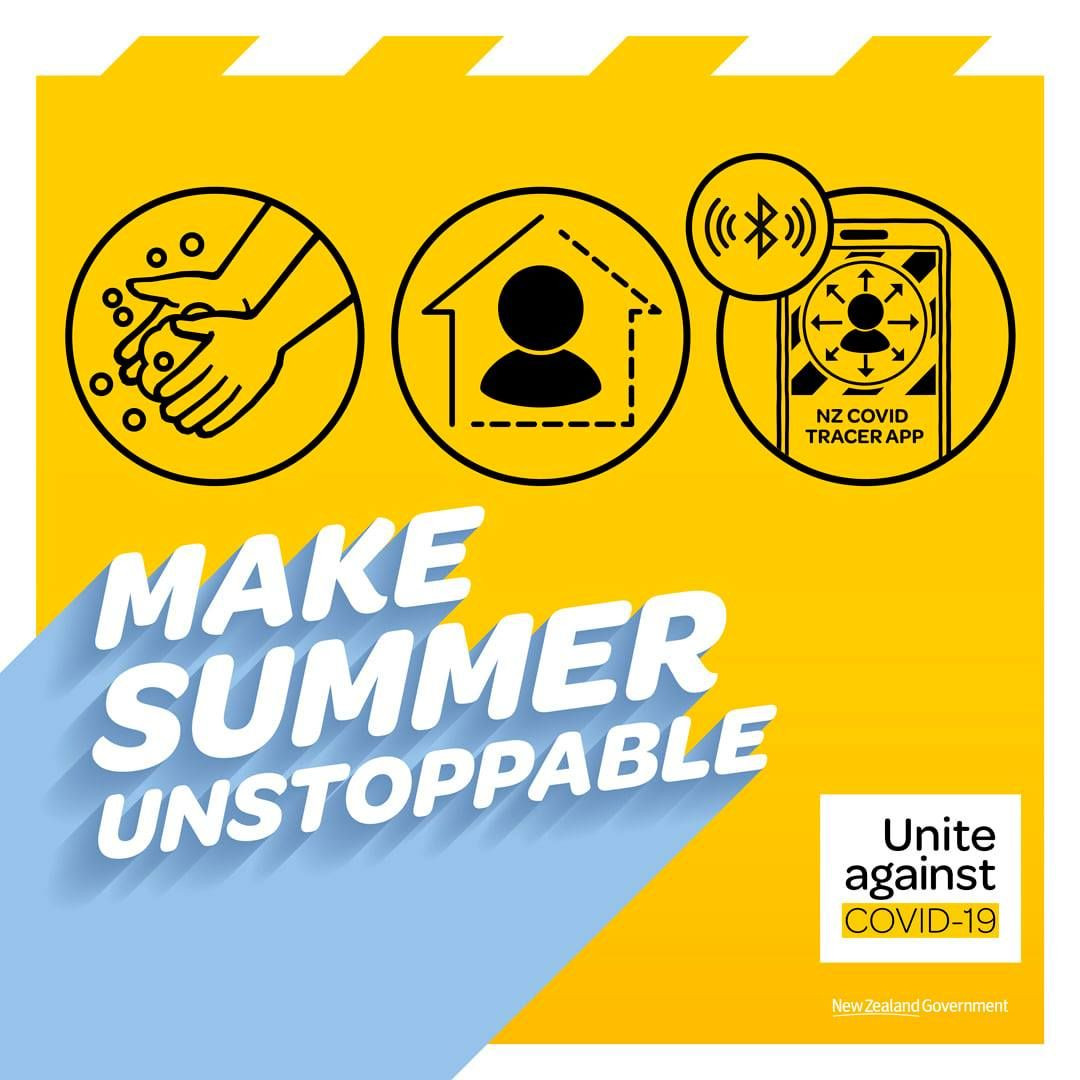 ---