School Reports
Apologies for the teething troubles with some of the reports sent this week - we are new to this online system - there are a few creases to be ironed out! The most significant issues sat with some of the Year 7-9 students where the PaCT scores for Reading and Writing omitted the 2020 result. This has now been rectified, you should have received a supplementary copy of the correct version.
All reports have been sent out by email, this week. If you haven't received your child's report or are having problems opening the report, please contact the School Office on (03) 415 8036 or email learn@catlins.school.nz
---
Britney Leaves TCAS
Today brings one of our gold star teacher aides a new beginning. Britney Brown is leaving us after 18 months of working here, and many years of learning here!
Britney is pursuing her goal of becoming a degree qualified ECE Teacher with a new role at Kai Kids. Britney has been working on tertiary level ECE Teacher papers since she was a student at The Catlins Area School. She is now able to realise her dream, committing to the completion of her training whilst learning on the job.
Thank you for everything you do Britney! We will all miss you, but we're also excited about your new opportunity.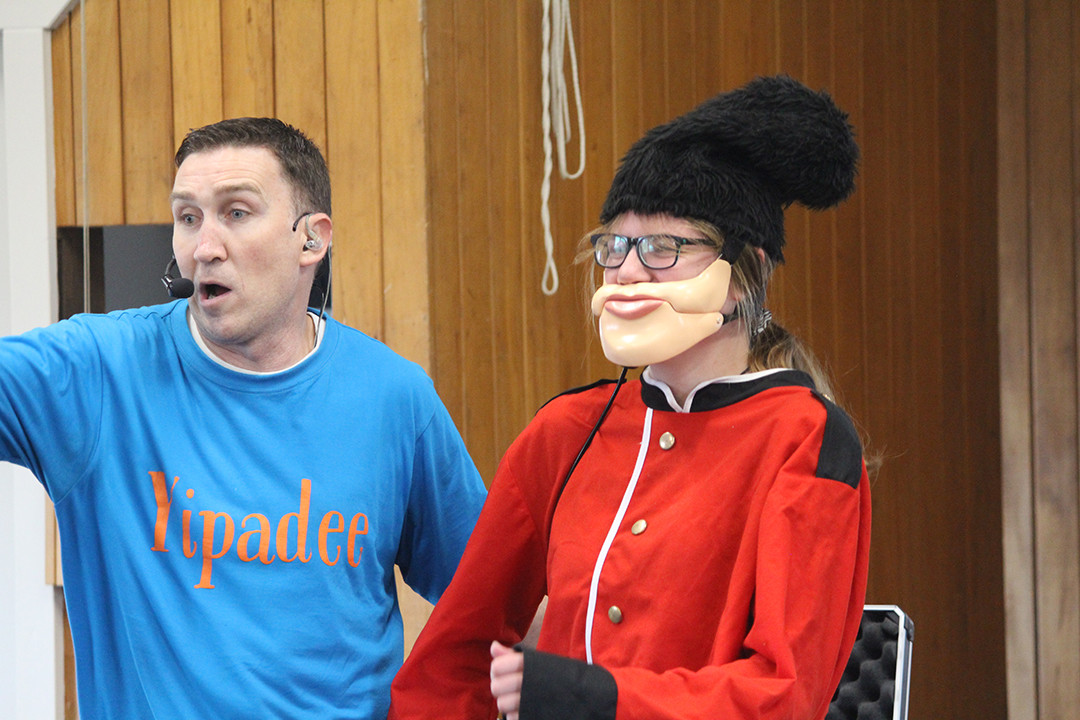 ---
Have a Great Holiday!
It's been a long term and we've earned our holiday! Whatever you're doing, wherever you're going, have a great break and we'll see you all in Term 3.
The Term 3 calendar is available to view and download here:
Term 3 Calendar
---
News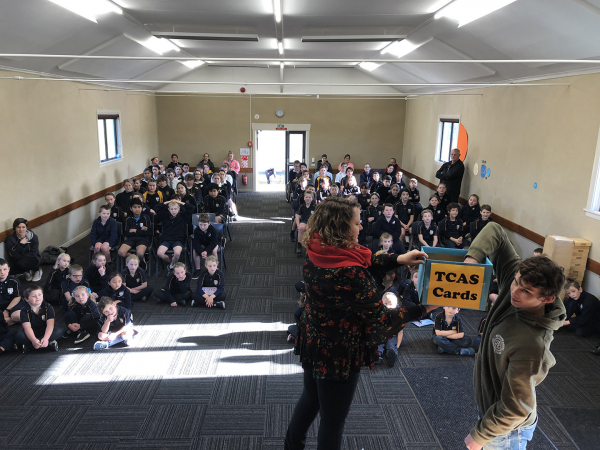 Congratulations to all the students who have been awarded TCAS way acknowledgements during the Term 1 and 2 period - over 970 TCAS cards were in the box!
---
---
Events
When:
Monday, 20th July
---
When:
Tuesday, 21st July
---
When:
Tuesday, 28th July
---
When:
Wednesday, 29th July
---
When:
Monday, 3rd August 9:00am to 7:00pm
---
When:
Wednesday, 5th August
---
When:
Thursday, 6th August
---
For your information:
Clutha District Libraries have plenty of activities to keep the kids busy during the school holiday, from reading challenges to a chance to have your art displayed in and around the Clutha District. For more information, see their Facebook page: Clutha District Libraries Facebook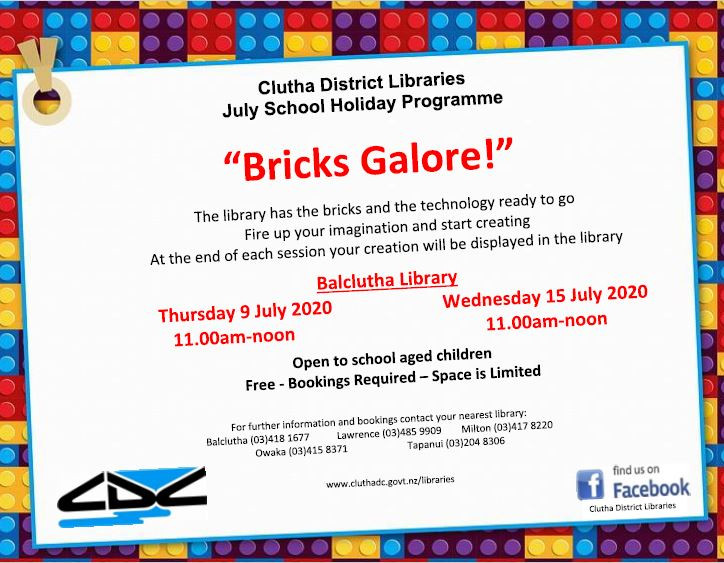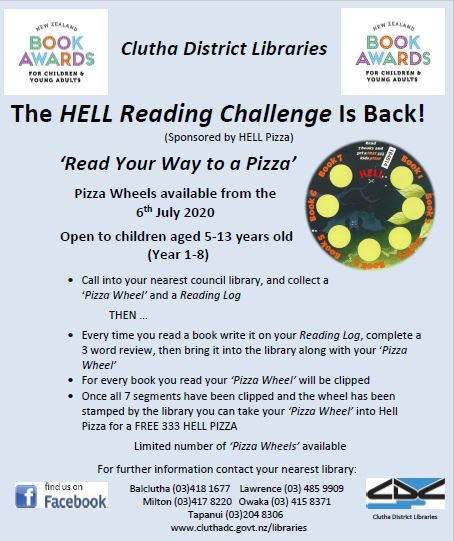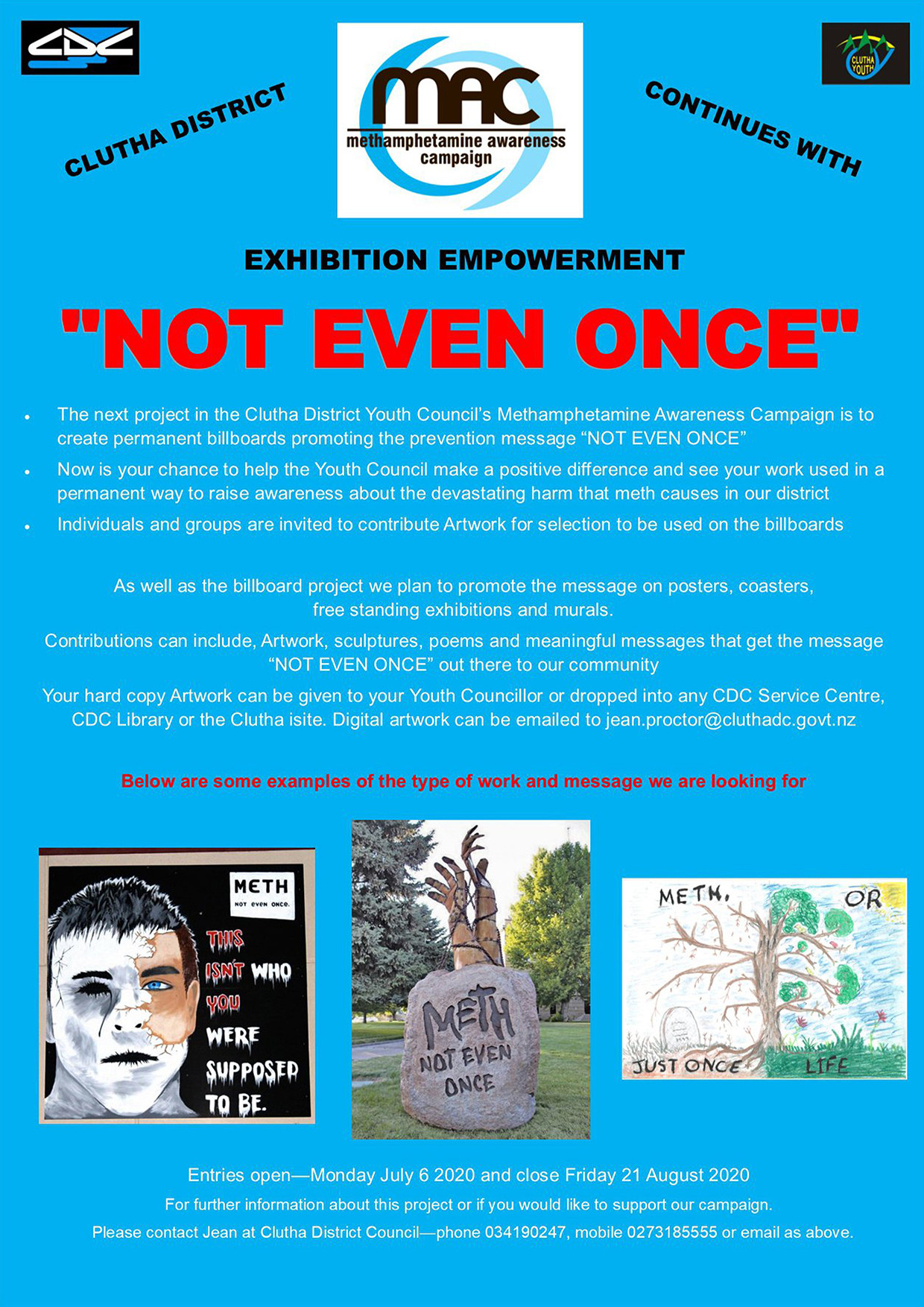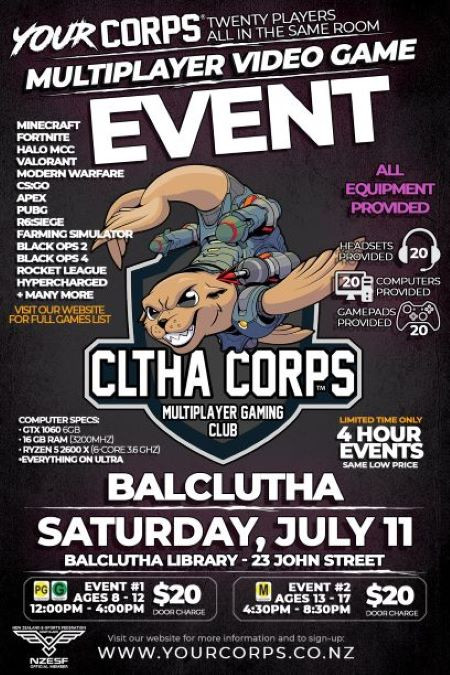 ---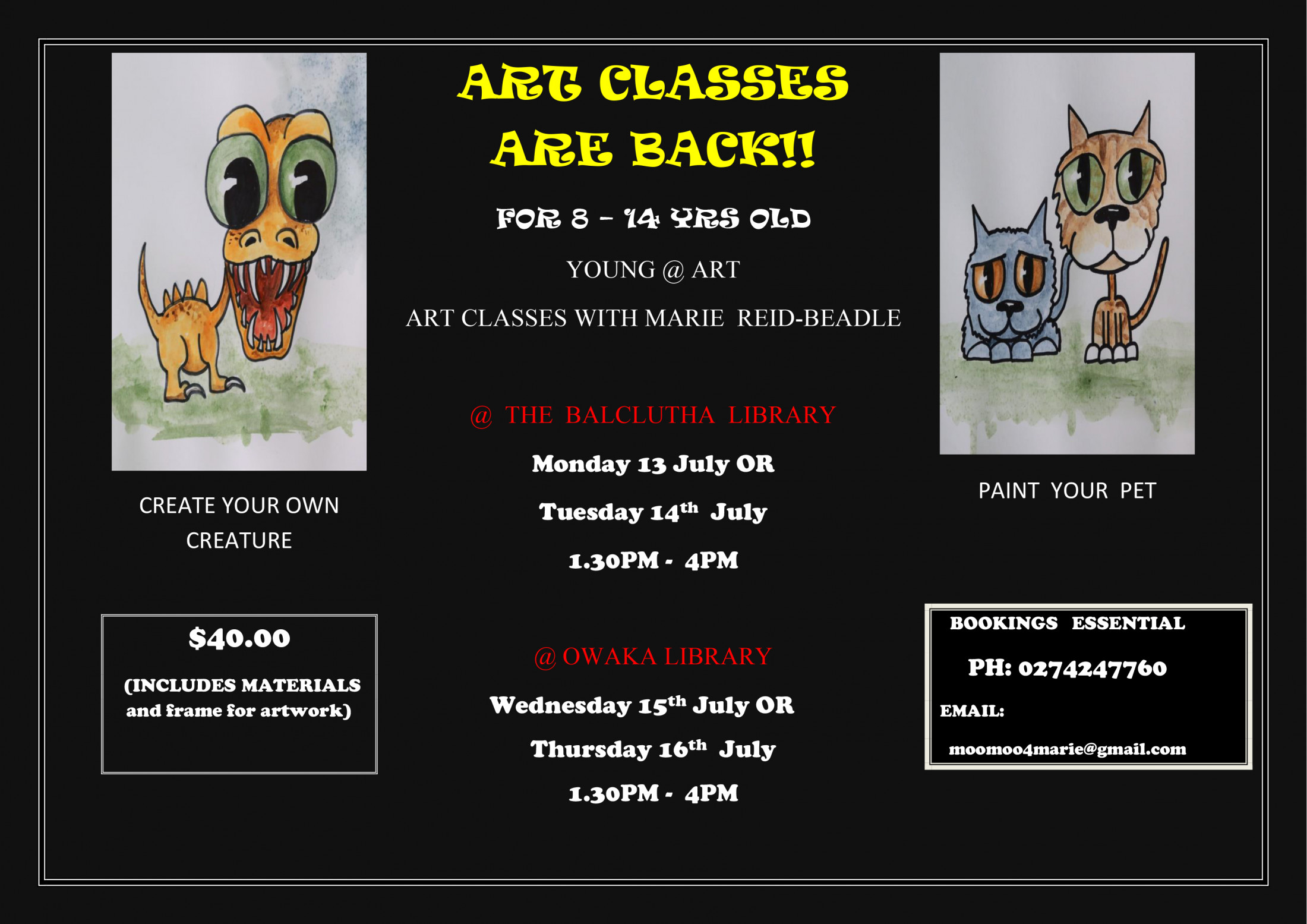 ---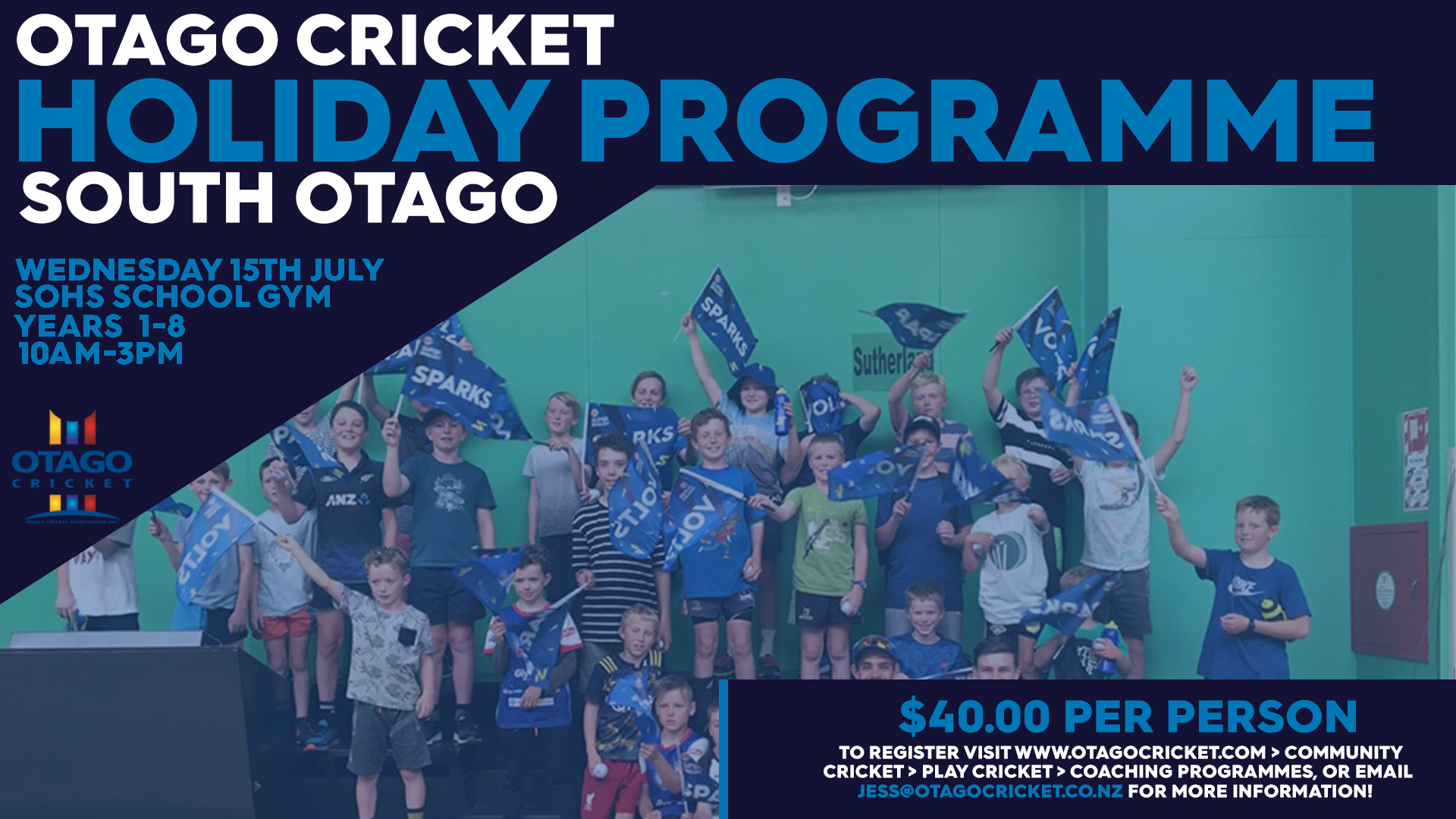 Otago Cricket is offering a Holiday Programme to keep the kids entertained and get involved in cricket during the School Holidays. The Programme is for those in Years 1-8 and will take place at the South Otago High School Gymnasium on Wednesday 15th July. The programme will run from 10am-3pm and the cost is $40 per child.
To register using Google Forms for the South Otago Holiday Programme, follow this link: Otago Cricket Holiday Programme
---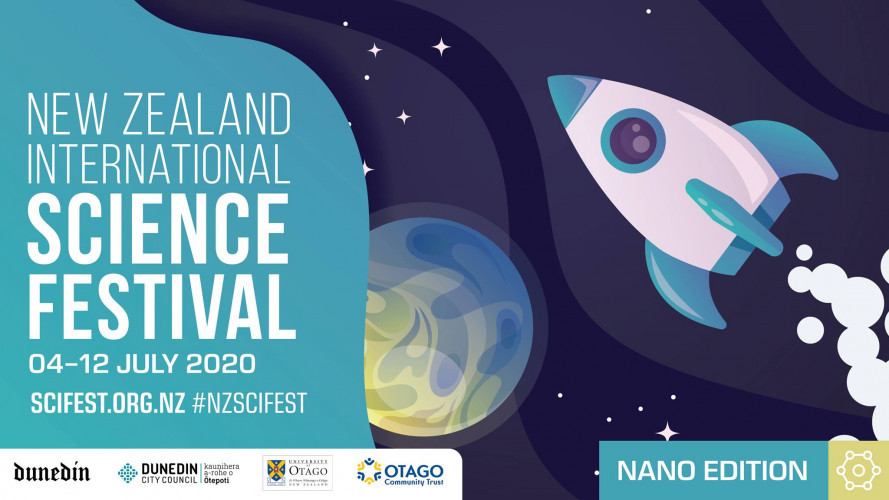 The New Zealand International Science Festival celebrates, promotes and raises awareness of science, technology and the environment. It will run from 4-12th July at various locations around Dunedin including the Otago Museum, Moana Pool and the Beverly-Begg Observatory. For more information and the programme of events, see: www.scifest.org.nz.
---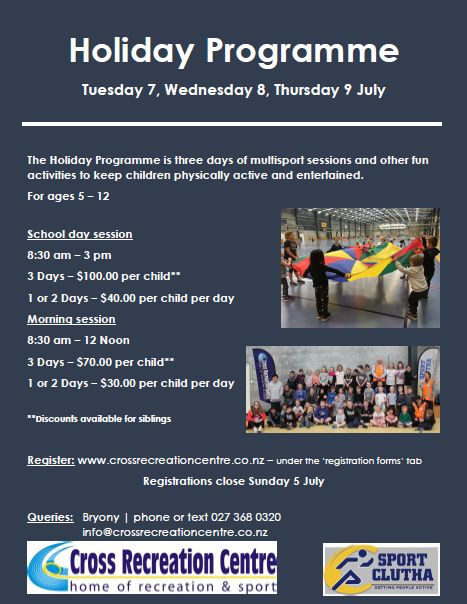 Registration for the Cross Recreation Centre Holiday Programme closes this Sunday, 5th July. If you'd like to register your child for the Holiday Programme, go to: crossrecreationcentre.co.nz
---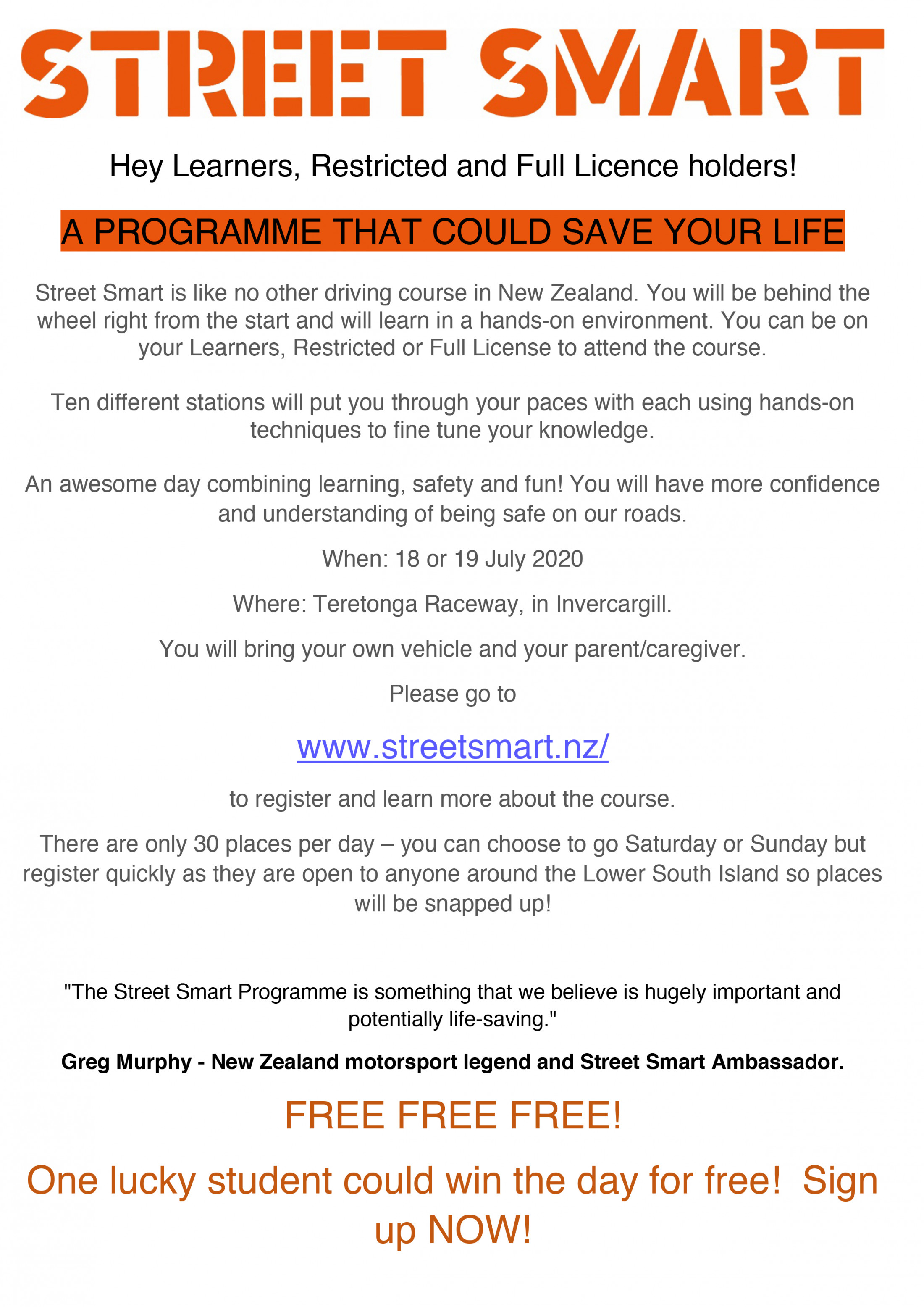 ---