I have really enjoyed seeing students around the school in the last two weeks showing (not sure if this is the right word) the TCAS Way and displaying tenacity, care, achievement and service.
It is important to remember that goal-setting is an essential part of achievement, as when we know what we want to achieve then we can work on a plan to accomplish this.
This week the settling reports were sent out for all our students. This is a great opportunity for caregivers to discuss with their child/ren how they are going in their classes at school. Early next term we'll be holding mentoring and goal setting sessions for all students and their families. The sessions will be held on Wednesday, 5th May (term 2, week 1) and booking information will be published in next week's updates.
I hope that you and your child/ren enjoy your 5 day Easter break. I look forward to seeing everyone back at school next Wednesday.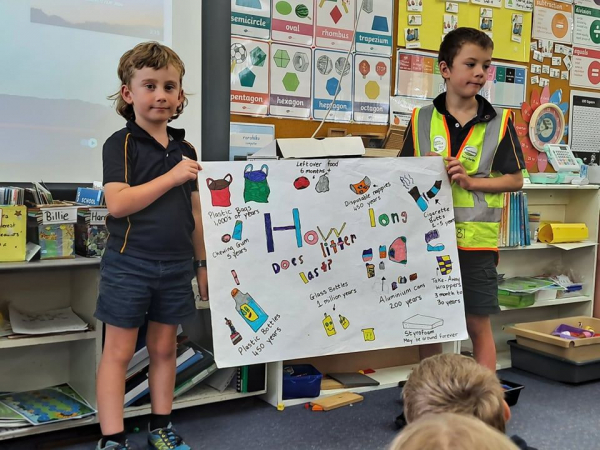 Room 3 hosted this week's Junior assembly. Students shared a presentation on Litter to the rest of the Junior School, a science project that Room 3 has been focussing on.
---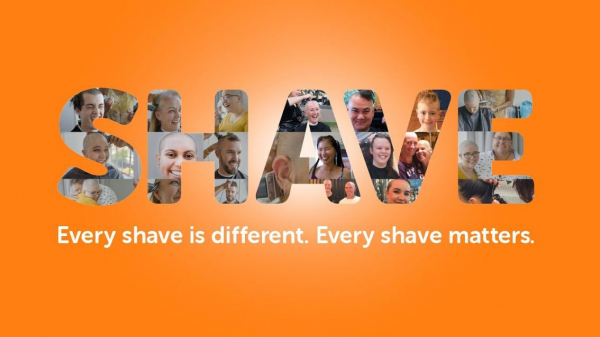 The Year 11 boys, led by Hayden Gordon, are raising money for people living with blood cancer. They plan to shave their heads on Friday 16th April with a mufti day also planned for that day.
---
Eddie Crawford and Anashae Logie both attended the Southland Primary Athletics as part of the South Otago Team last Saturday. Congratulations to Eddie who placed FIRST in the 9-year-old boys high jump with a 1.20m effort, a whole 5cm ahead of second place! Well done Eddie!
---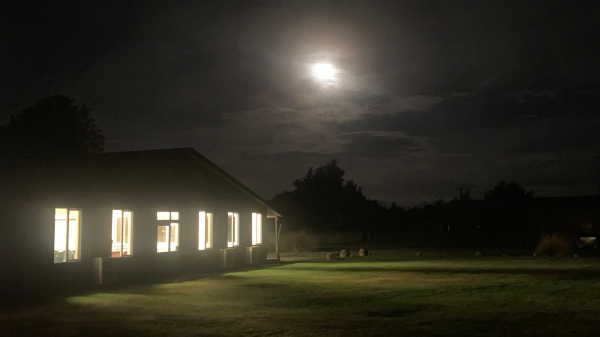 Year 9/10 students have been writing creative pieces about their camp memories, read Amelia and Erika's here...
---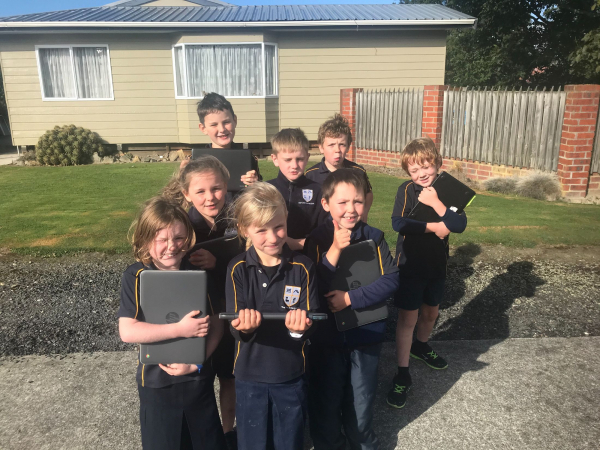 Over the last two weeks, students from The Catlins Area School have had the opportunity to attend Learner Led Days, Focus: Digital Art in Balclutha. Year 6-8 students attended this week, following Year 3/4 students last week to learn how to do digital art through the platform kleki.com
---
So far this month in the Library, our themes have been Autumn and Easter. The students have also been busy with lunchtime activities...
---
We have had another report of a child in the Junior School with Head Lice, please check & treat your child's hair if necessary.
---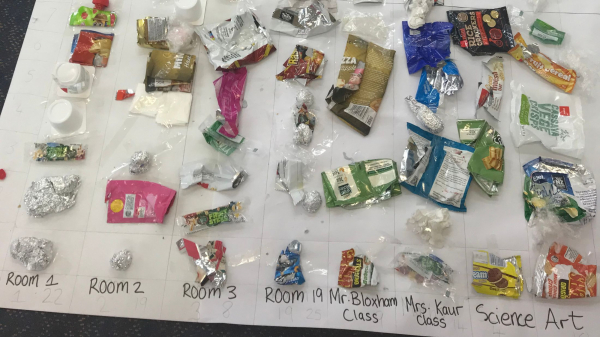 On Thursday as part of their science topic 'Litter', Room 3 students went around to each class to collect the litter from students' lunch boxes after lunch. By incorporating our understanding of Mathematics in Data and Statistics we were able to compare and determine what classes had a lot of plastic, and what classes didn't.
---

Car time can be the ultimate family time – especially when you're heading away on holiday together. It can also be a bit intimidating for parents packing up the car and facing a long journey with children.
---
From the staff and students at TCAS, we wish you all a Happy Easter (however you celebrate it) and hope you have a good break. The Catlins Area School is closed from tomorrow (Good Friday) and will re-open at its normal time on Wednesday 7th April.
---