School Phone System:
Next time you call the school office, you will notice there have been a few changes to the options you are able to choose. The options are:
Dial 1 - to report absences
Dial 2 - to make changes to your child's bus travel arrangements
Dial 3 - to speak to the Sports Coordinator
Dial 4 - for all other student enquires
Dial 0 - to speak to the Principal's PA
For the smooth running of our school office and to have your call managed in the most efficient way, it is important that you choose the correct option when you call.
---
Easter Swimming Lessons:
Easter swimming lessons will be run by Aleisha Clarke from the JC Swim School at the Owaka Swimming Pool from Friday 10th April (Good Friday) until Tuesday 14th April. There is the option of choosing 1 lesson a day (total 5 lessons) or 2 lessons a day (total 10 lessons). The cost is $92.50 for 5 lessons or $175 for 10 lessons plus $2 per swimmer per day for non-key holders of the pool.
These lessons are highly recommended for amazing results. Aleisha travels around the world learning about the latest in swim instruction. The lessons are suitable for 3-year-olds & up and are also suitable for swim squad swimmers.
Any questions or to book a place for your child, please email: fiona.m.wilkinson@gmail.com
---
Year 1-13 Mentoring and Goal Setting:
Bookings are now open for our Year 1-13 Mentoring and Goal Setting Event on March 24th!
Go to:
schoolinterviews.co.nz
and use code:
yf2s9
to book your 30-minute slot.

Each session will include:
Students presenting their goals to whanau
An opportunity to view Year 1-10 Learning Portfolios and discuss recent PAT and PaCT results
An open forum to raise any queries regarding your child's learning dispositions and progression.
It is essential that your child attends the session with you - they are in charge of presenting some of the material. Uniform is not required on the day. Please note - there will be no classes or supervision provided at school on the day.

For Room 2, there is a different arrangement as Miss Pennell will be away from school on the 24th of March. (Congratulations to Miss Pennell on your upcoming wedding!) Room 2 students will not be required to attend school on March 24th. Their Mentoring and Goal Setting Sessions will be held on Thursday 2nd April, during a normal school day. Whānau and students can meet with Miss Pennell in the Board Room whilst their class is taught by Mrs McDougall.
---
Lucky Book Club:
We will no longer be providing paper/printed versions of the Lucky Book Club, this is once again reducing our paper wastage and reinforcing our Enviroschool status. You can, however, view the latest issue here: Lucky Book Club Issue 2 and place your order online here: https://scholastic.co.nz/parents/lucky-book-club/
For more information regarding how to order and the Book Club Loop app, please see: https://catlins.school.nz/news/lucky-book-club
---
Absences:
You are now able to notify the school of your child's absence through our website. Click on the 'Report Absence' tab at the top of the 'Home' page, then log-in with your Portal Username/Password (the same one that was emailed to all parents before the start of term 1). From there, you can report absences, book your Parent Conference and even look at your child's attendance.
On the Absence page, you will be prompted for an 'Absence Type' and to give a reason. When you click submit, an email will be sent to our Student Office Administrator.
---
Cellphones at School:
A reminder to all parents and students - our school policy is for no cellphones at school. The Board of Trustees provides a device for digital learning, or the facility to bring your own school-approved device for all students - cellphones are not required for our normal learning programme.

In the past week, a number of students have received a final warning on this matter with some devices removed and placed in the school safe for collection by parents. The time spent in dealing with these matters restricts the amount of time given to our core business of teaching and learning.

Please remind students that our cellphone-free status was created to protect learning time, reduce conflict and address cyber safety concerns. The policy came into action because it was voted on by our community - help us to ensure your child is not bringing this unnecessary distraction into their learning environments!
---
Uniform:
The uniform committee met on Tuesday 10th March. Full minutes of this meeting will be attached to the next newsletter. The committee notes two ongoing problems that have been reported to them by community members.
Socks - in our uniform list, 3 types of socks are acceptable: Plain white, plain black and formal navy school socks with a double yellow band (must be worn by senior boys in shorts). Non-uniform items such as sports socks with logos, 'no-show' or low socks are not approved uniform styles. To help, a picture is included. The first three styles are not school approved, the next three styles are approved.
Non-uniform Hoodies / Jerseys / Coats worn on the way to school or around the school. A reminder that non-uniform (and school sports hoodies) are not acceptable to wear on the way to school or around the school. School jerseys, fleeces and jackets can be bought from The Warehouse. It is also acceptable to wear a plain navy or black coat in any style.
Although not discussed at our meeting, it should also be noted here that hats are compulsory uniform items for Years 1-6 in Terms 1 and 4. We have noted a severe reduction in parents providing suitable hats for sun protection. Hats should be plain navy (old uniform royal blue ones are acceptable too) in a bucket or brimmed style. Non-uniform hats and hats that do not provide protection for the ears are not acceptable in Y1-13.

---
School Sores (Impetigo):
We have recently had a case of School Sores (Impetigo) reported to the school office. The sores spread easily to other parts of the skin and are easily spread to other children and adults if they touch the sores.
If your child has Impetigo (or you suspect they do), please seek medical help ASAP. With early treatment, school sores are not usually a serious infection but untreated school sores can lead to serious illness. It is recommended that you keep your child away from school until the sores have dried up or 24 hours after antibiotic treatment has started.
If you require more information, please see: https://www.kidshealth.org.nz/how-treat-when-seek-help-school-sores. You can also call Healthline on 0800 611 116 for medical advice 24 hours a day, where your call will be answered by a registered nurse.
---
Events
When:
Monday, 16th to Friday, 20th March
---
When:
Tuesday, 17th March
---
When:
Wednesday, 18th March
---
When:
Thursday, 19th March
---
For your information: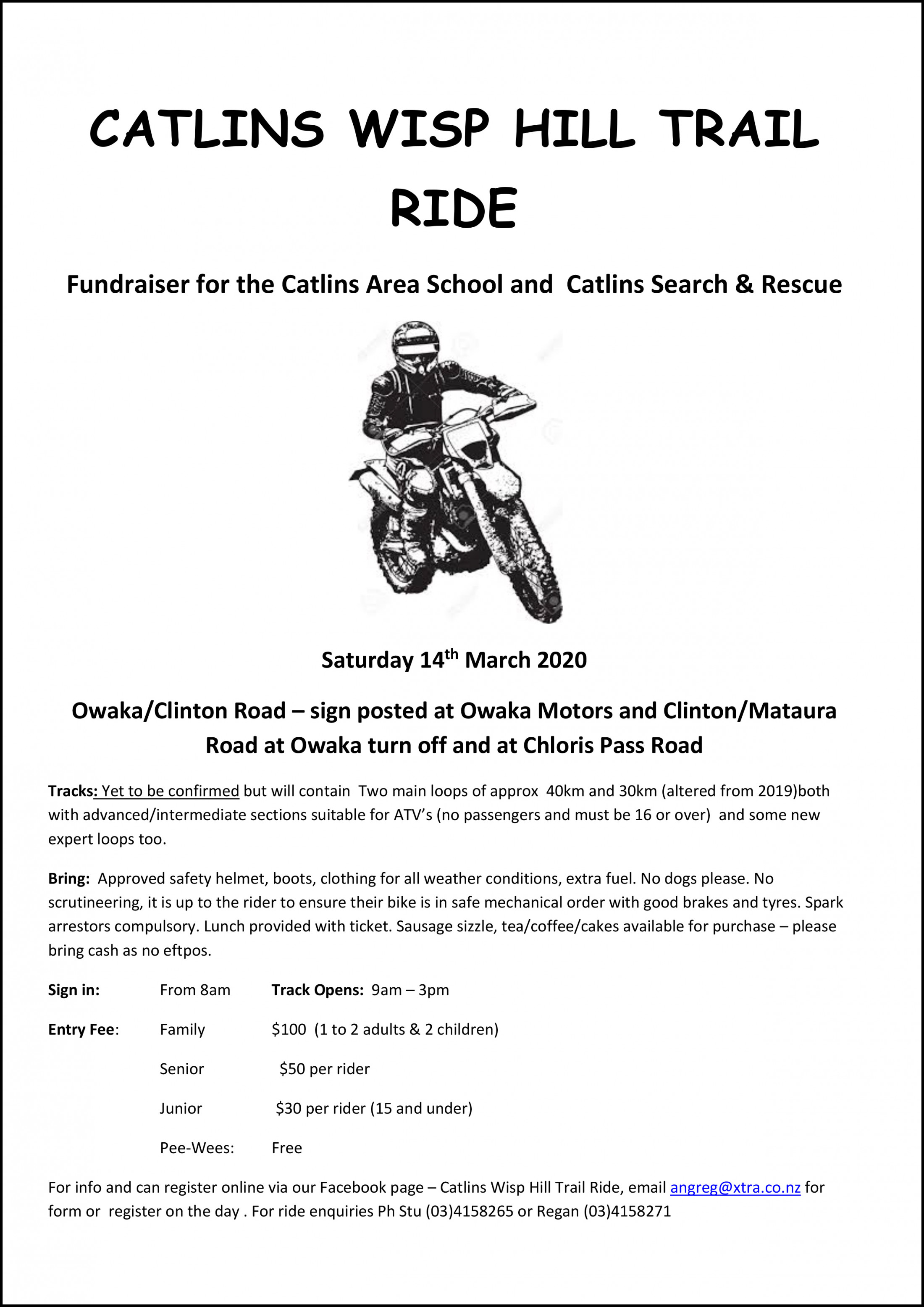 To view and download the Trail Ride entry form, please click the link here: The Catlins Wisp Hill Trail - Ride Entry Form 2020. You can also enter online through the following Google link: Online Entry Form
---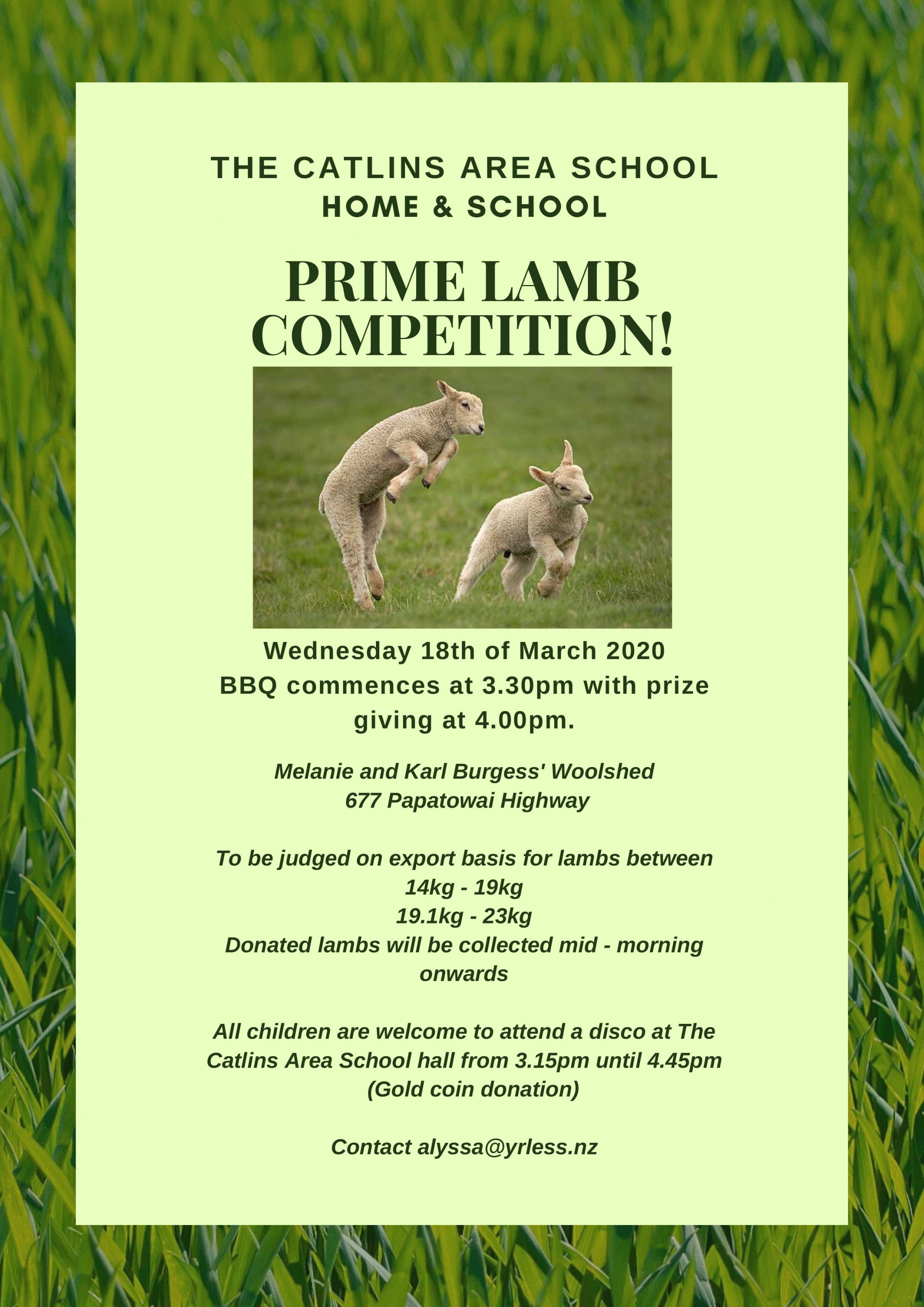 ---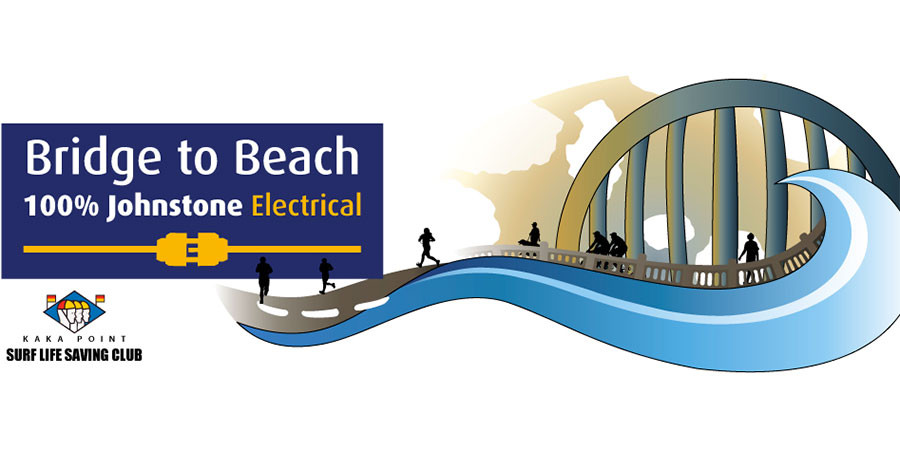 'Bridge to Beach' is being run on Sunday, 22nd March 2020. For details on how to enter, please see: bridgetobeach.co.nz
---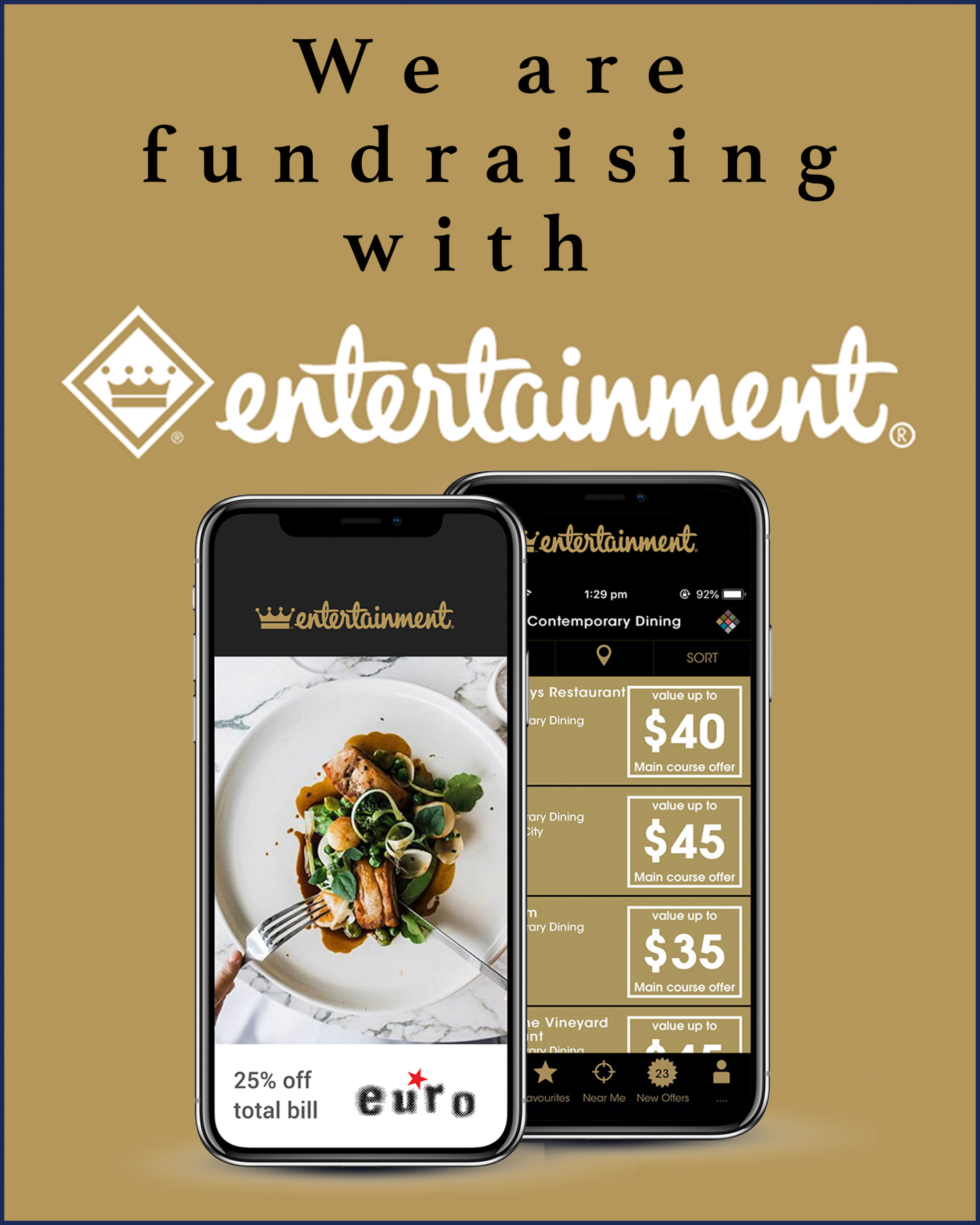 For information about the Home & School 'Entertainment Book' fundraiser, please see: https://catlins.school.nz/news/entertainment-book-fundraiser-2020
---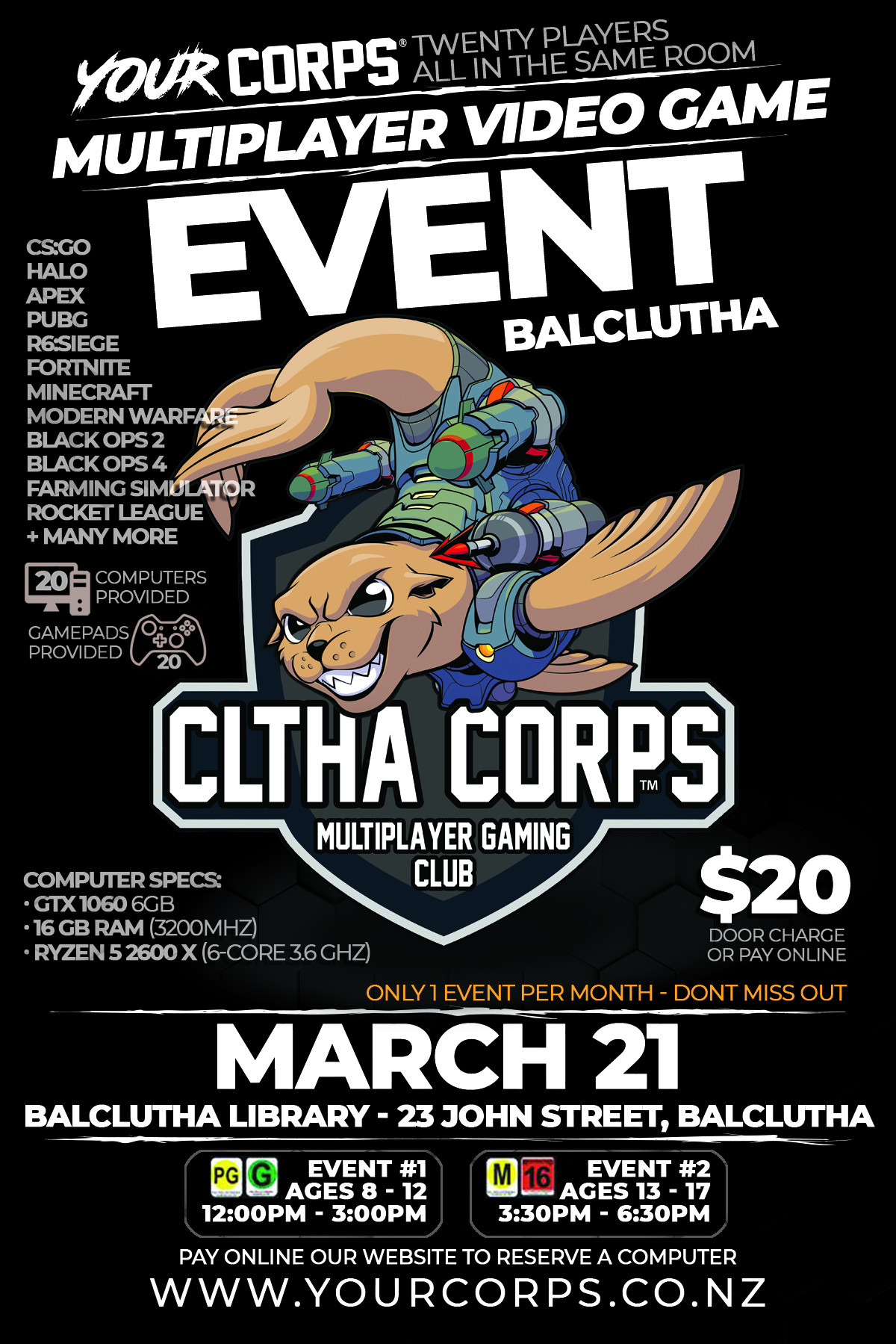 ---