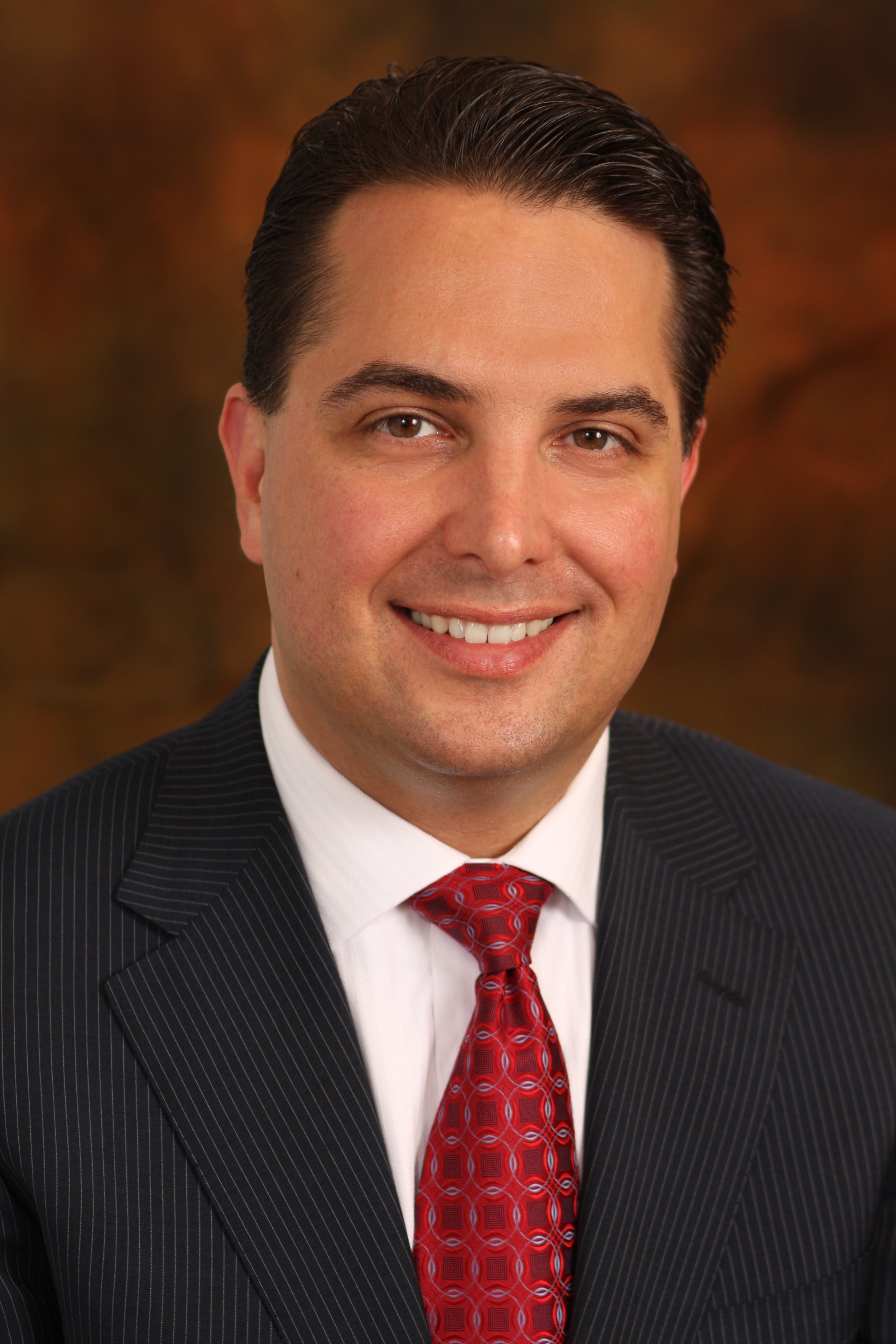 Matthew W. Daus, Esq.
Partner and Chairman, Windels Marx Transportation Practice Group
President, International Association of Transportation Regulators
Transportation Technology Chair, University Transportation Research Center
Contact: mdaus@windelsmarx.com
156 West 56th Street | New York, NY 10019
T. 212.237.1106 | F. 212.262.1215
---
HIGHLIGHTS
Matt Daus Predicts Future COVID-19 Ground Transport Industry Regulations in Presentation to European Government Transportation Officials
Matt Daus participated in an international webinar sponsored by PIARC – the Permanent International Association of Road Congresses (formerly the World Road Association) on Wednesday, April 15, providing an overview of the latest impacts of the COVID-19 pandemic on transportation in United States and Canadian cities, states and provinces, including responses by transportation officials and other governmental institutions. Preliminary results of a survey conducted by the International Association of Transportation Regulators (IATR) www.iatr.global were shared covering actions taken by regulators, including licensing fee and renewal deferrals/extensions, cessation of vehicle inspections and enforcement, bans on ride sharing, and innovative programs to help the industry recover. Matt joined a discussion among government officials from Italy, France, Norway and the United Kingdom concerning the impact of COVID-19 on roads and traffic, as well as a return to business that is taking place already in some parts of the world.

To view the webinar, click

here

.
SBA Loan Programs Have No More Funds; But More Funds Actively Being Negotiated in Congress
For transportation companies and independent contractors, the U.S. Small Business Administration (the "SBA") announced that the funding for the Economic Injury Disaster Loan ("EIDL") program and the Paycheck Protection Program ("PPP") have both been exhausted. As of yesterday morning the SBA announced that applications for both programs are no longer being accepted. For independent contractors who could only start applying for the PPP loans on April 10, they had 4 business days to file – and it is unclear how many were actually approved and paid the PPP loan funds. It is clear that the PPP loans were a "success" for transportation companies. The SBA has reported that – in less than 2 weeks – that the Transportation and Warehousing sector received 44,415 loans, totaling $10,598,076,231 (3.10% of all PPP loans made). For all PPP loans issued, the SBA reported that the overall average loan size is approximately $206,000, with loans of $150,000 or less accounting for 74.03% of all loans, and 17.04% of all PPP loan funds. Congress has yet to reach agreement on a package that will immediately increase funding for the PPP loans and whether the replenishment will be dealt with as stand-alone legislation or as part of a fourth federal stimulus package. However, there are active discussions underway about providing additional funding, and the House Minority Leader has indicated today that additional funding for hospitals and states/localities would be considered as part of adding $250 billion of new PPP funding.
Click Here to Read More
New SBA Guidance for Independent Contractors for PPP Loans!
Of interest to independent contractor-drivers who have filed Paycheck Protection Program ("PPP") loan applications or who will do so if and when the PPP loan program funds are replenished, the SBA just issued a new interim final rule guidance for the PPP loans that supplements the guidance issued on April 2, 2020 and the FAQs issued from the SBA. The new guidance primarily addresses questions about individuals with self-employment income who file a Form 1040, Schedule C. The Rule also provided guidance regarding eligibility, loan calculations, allowed use of the PPP loans, requirements for PPP loan forgiveness, and the required documentation to provide lenders for PPP loans and for PPP loan forgiveness. For those transportation companies and independent contractors with an interest in applying for the PPP loans, we have updated the resource guides to include the most recent information from the SBA:
Updated the FAQs for PPP Loans based on the new SBA guidance for independent contractor-drivers can be found here.
Updated Checklist and Worksheet/Calculator for PPP Loan applicants can be found here.
---
INTERNATIONAL NEWS
Taxi Drivers in Toronto Should Be Saluted
Some acknowledgement of the contributions taxi drivers are making in these risky times is long overdue.
Click Here to Read More

Germany Takes Cautious Steps Out Of Virus Lockdown
The government "strongly recommended" Germans wear face masks on public transport after partial reopening on May 4.
Click Here to Read More

Transport after the Virus Will Be More Cars, Fewer Trains
China's example suggests that personal car traffic will more than rebound—and that public transit will not.
Click Here to Read More

Capped Uber and Taxi Fares to Boost Public Transport: University of Sydney Business School
Around half of all people living in major Australian cities reported they would abandon their private cars if they could travel up to five kilometers to a public transport hub by a taxi or Uber for a capped fare of $5.
Click Here to Read More
Trump Outlines Phases of COVID-19 Reopening Led by States
President Donald Trump on Thursday unveiled federal guidelines for the regional reopening of the U.S. economy after local pandemic peaks, relying on governors to gradually ease restrictions.
Click Here to Read More

Uber Adds Payment Caps and Drivers with Preexisting Conditions to Sick Leave Policy
Uber announced that it is expanding eligibility for drivers affected by the novel coronavirus pandemic—with the catch that the financial aid package each driver receives is likely to shrink moving forward.
Click Here to Read More

Here's What You Do with Two-Thirds of the World's Jets When They Can't Fly
More than 16,000 passenger jets are grounded worldwide; finding the right space and conditions for 62% of the world's planes has suddenly become a pressing priority.
Click Here to Read More
---
LOCAL NEWS
MTA to Seek $3.9 Billion in U.S. Aid
New York's Metropolitan Transportation Authority will ask for an additional $3.9 billion of federal aid as the agency estimates the financial impact of the coronavirus may reach $8.5 billion.
Click Here to Read More

Wisconsin Law Extends COVID-19 Coverage to First Responders
The governor of Wisconsin signed into law a bill that expands workers compensation coverage for COVID-19 to first responders.
Click Here to Read More

Non-Emergency Transport Reforms Part of NY State Budget
Among the Medicaid reforms passed in the state budget are changes designed to reduce excessive costs related to the Non-Emergency Transportation services.
Click Here to Read More
---
Message from Matthew W. Daus. Esq....
The facts, legislative and regulatory actions and developments involving public health, safety and the already devastating economic impacts of the COVID-19 pandemic change by the moment. I have heard firsthand reports of massive layoffs, business stoppage and truly unheard of repercussions getting worse by the hour. Things may never be the same moving forward – this is an entirely new and unexplored world. Our firm feels the pain of our clients, our friends and the transportation industry, and admires the public servants that are there for us trying to help.
As one of many new initiatives we are deploying at Windels Marx' transportation practice group to hopefully, in some small way help our colleagues ride out this storm, is to provide comprehensive real-time developments that only focus on transportation and mobility. There are few sources out there that are devoted to providing dedicated coverage and developments of all transportation modes and sub-modes, internationally, nationally and locally. We will be sending updates at least daily until further notice on transportation legal, policy and business developments for taxi, green cab, livery, black car, limousine, bus/motor coach, shuttles/airports, tour bus, public transit, micro-mobility, paratransit/NEMT, TNC, shared mobility, etc... Basically, we will send along what we believe are critical or instructive information on basically everything on wheels that transports people for hire – public and private – so that both government and private transportation professionals and management can be kept well-informed and totally up-to-speed with the issues for which critical decisions need to be made.

We hope this new service is helpful, and we wish everyone the best of luck. We will get through this somehow, together…