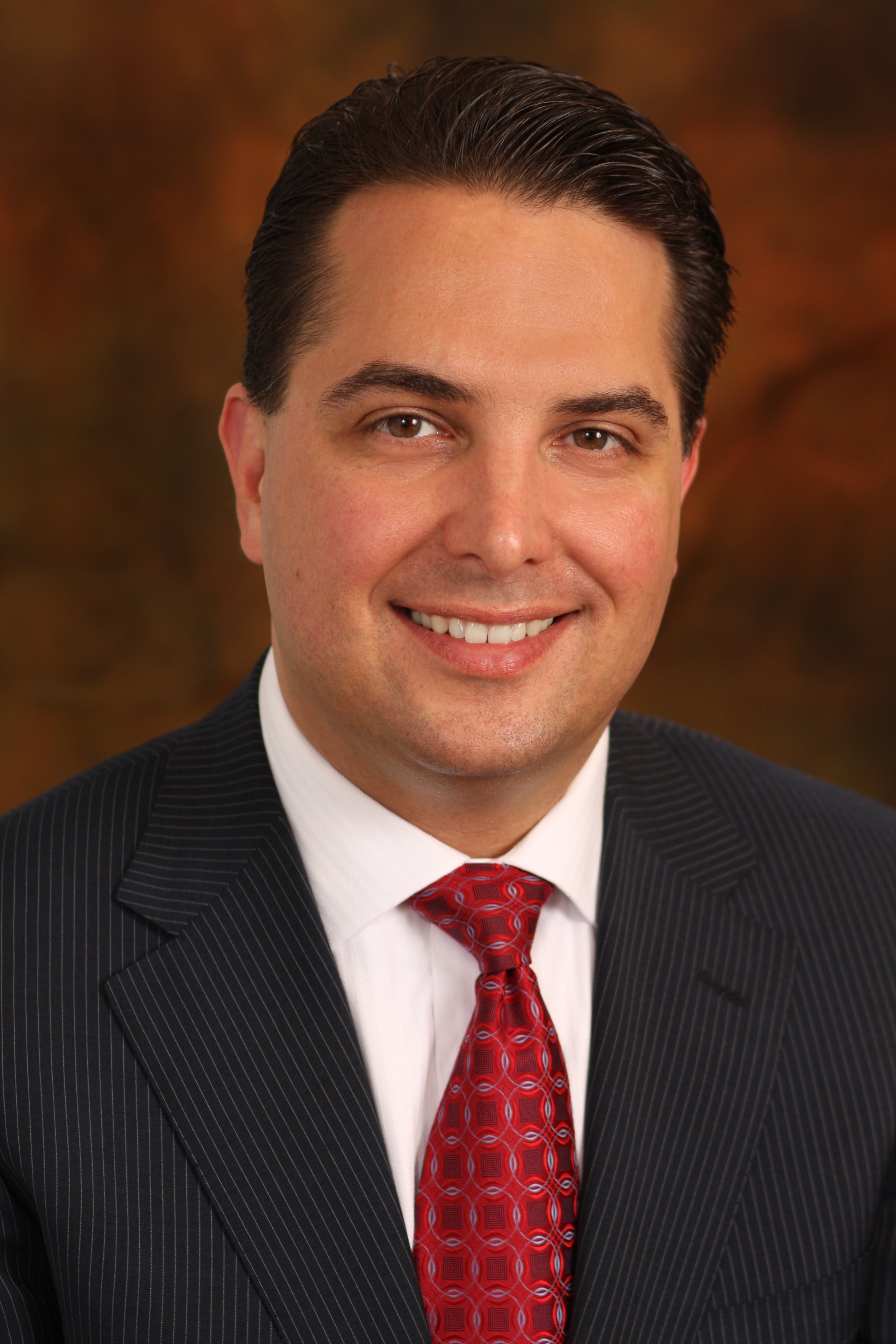 Matthew W. Daus, Esq.
Partner and Chairman, Windels Marx Transportation Practice Group
President, International Association of Transportation Regulators
Transportation Technology Chair, University Transportation Research Center
Contact: mdaus@windelsmarx.com
156 West 56th Street | New York, NY 10019
T. 212.237.1106 | F. 212.262.1215
---
PUBLICATION NOTE:
In observance of Passover, Good Friday, and Easter, the COVID-19 Daily News will not be sent on Friday and Sunday. The normal daily schedule will resume next week. For those who will be celebrating these Holy Days at this especially difficult time, please accept our best wishes for peace, and let's pray for all of the people and families who are suffering around the world right now. May they heal and may we all recover and prosper together. Keep safe, calm and healthy! – Matt Daus
HIGHLIGHTS
Ground Transportation, Overlooked but Essential, Needs More Relief
Matt Daus, Partner and Practice Chair at the law firm of Windels Marx, was quoted in an Op-Ed in Business Travel News, describing what Congress should consider in any new federal stimulus so that it would address the needs of the transportation companies that have been hit so hard as a result of the COVID crisis. "All of our affected industries need to stand united, competitors and rivals alike, as we are all in this together," said Matthew Daus, former NYC Taxi & Limousine Commissioner and Chair. "We need to band together to get Congress to return for a fourth round of recovery or stimulus aimed at all components of business travel, including passenger ground transportation and limousine services, with targeted special relief beyond payroll protection loans or disaster loans."
Click Here to Read More
Our Recommended Message to Congress for Use By Ground Transportation Trade Groups in the Travel Sector:
"Congress: Please Help the Business Travel Ground Transportation Industry!
The CARES Act did NOT contemplate unique business models in for hire transportation. There is little or NO work now to bring back employees onto the payroll. Add more reimbursements like insurance premiums, extend the relief into the future for when travel returns, and provide long term tax relief for this particularly hard hit industry."
Federal Reserve Announces Additional Guidance for Main Street Lending Program – a Loan Program that can provide Needed Support for Mid-Size Transportation Companies of OVER 500 Employees
Today, the Federal Reserve Bank (the "Federal Reserve") announced its initial guidance concerning the Main Street Lending Program – a loan program available for U.S. transportation companies that were too large for the Paycheck Protection Program (PPP) Loan Program that was rolled out last week for companies with 500 or fewer employees. For the Main Street loans, the borrower must have between 500 and 10,000 workers. The Federal Reserve announced that the principal and interest payments will be deferred for one year. For these loans the interest rate is capped at 2%. A borrower may not be a debtor in a bankruptcy proceeding. Eligible banks may originate new Main Street loans OR use Main Street loans to increase the size of existing loans to businesses. Transportation companies seeking Main Street loans must commit to make reasonable efforts to maintain payroll and retain workers. In order to ensure credit flows to small and mid-sized businesses, the Federal Reserve will purchase of up to $600 billion in loans through the Main Street Lending Program. The Department of the Treasury, using funding from the CARES Act, will provide $75 billion in equity to the facility.
The Federal Reserve will to seek input from lenders, borrowers, and other stakeholders through April 16, 2020. After the comment period, the expectation is that additional revisions and changes will be announced shortly thereafter to launch the lending program.
Webinar Feature: CARES Act Analysis: 17 Takeaways for Applicants
On April 7, Matt Daus, Partner and Practice Chair of the Transportation Practice Group at Windels Marx, was a featured panelist in the program hosted by Bobit Business Media, including Automotive Fleet, Auto Rental News, Business Fleet, METRO, School Bus Fleet and Work Truck. Updated data was provided on the economic impact resulting from COVID-19 travel restrictions to the rental, school bus, and motorcoach industries. Also, further guidance was provided regarding the evolving status of the Paycheck Protection Program (PPP) – including loan details, eligibility, and application requirements – as well as SBA loan applications. Discussion ensued about the insurance issues facing transportation fleet and vehicles owners, and the need for Congress and the States to address financial and other relief, as well as what CARES 2.0 should look like .
Click Here to Read More.
For those interested in learning more about these important topics for transportation companies impacted by the COVID-19 crisis, click HERE to view the full Webinar.
Windels Marx FAQs and Checklist/Worksheet for Transportation Companies Seeking COVID-19 Loans – Note: Drivers May Start to File CARES Act Loan Applications Tomorrow!
Beginning Friday, April 3, 2020, transportation companies were able to start filing applications for the Paycheck Protection Program (PPP) loans, and self-employed and independent contractors (including transportation drivers) will be eligible to file applications starting tomorrow, Friday, April 10th. Transportation providers can benefit from these 2-year loans to pay for payroll costs, rent, utilities, or interest payments for mortgages or loans for the 8 weeks after receiving the loan funds. Since the loans may be forgiven in whole or in part, these PPP loans can be grants. Even if part of a PPP loan is not forgiven, the PPP loan has a fixed 1% interest rate, and borrowers have a 6-month loan deferment available, although interest will accrue. Many companies have questions and need guidance about the PPP loan program eligibility. Matt Daus and his team at Windels Marx have been fielding questions about the PPP loan program for the past week. To be of assistance, we have prepared the Paycheck Protection Program Frequently Asked Questions for Transportation Providers to address the many, many questions that transportation companies have been asking. The FAQs for Transportation Providers may be found HERE. We have also prepared a PPP Loan Checklist and Worksheet that transportation companies may use as a resource to assemble the required documents – and try to determine the amount of your PPP loan. The Checklist and Worksheet also includes information to assist transportation companies in calculating unemployment benefits under the CARES Act. The Checklist and Worksheet may be found HERE.
If you are interested in additional information about seeking loans and assistance related to COVID-19, please reach out to MATT DAUS at mdaus@windelsmarx.com or (212) 237-1106. To assist the industry at its time of need, our team is providing free advice to industry members!
---
INTERNATIONAL NEWS
Car Insurance Industry in Canada Promises Rebates Amid COVID-19 Lockdowns
Canada's roads are a lot less busy of late with so many Canadians under lockdown, prompting the insurance industry to offer rebates on some car insurance bills.
Click Here to Read More

Traffic Jams in Europe Delay Transportation of Raw Materials
As countries extend their border shutdowns to slow the spread of COVID-19, traffic jams remain one of the biggest problems in transporting raw materials to manufacturers.
Click Here to Read More

People of Wuhan Allowed To Leave After Lockdown
As of yesterday, approved residents will be able to use public transport if they are also to provide a QR code for scanning.
Click Here to Read More

How Taiwan Battles the Coronavirus
In addition to requiring physical distancing of more than 1 meter in public, as of April 1, face masks are mandatory for any person taking public transportation.
Click Here to Read More

Why India Cannot Afford to Lift Its Lockdown
Even allowing restricted mobility – social distancing, temperature checks, and passenger hygiene – would put considerable pressure on India's public transport system.
Click Here to Read More
CDC Posts Guidelines for Safety Practice Regarding Critical Infrastructure Workers
The CDC created guidelines for transit workers that are suspected of having exposure to COVID-19, including pre-screening, protective masks, and other precautionary measures.
Click Here to Read More

Fed Unleashes Plan For Up to $2.3 Trillion in Business, Municipal Aid
The Federal Reserve on Thursday announced another series of sweeping steps to provide as much as $2.3 trillion in additional aid during the coronavirus pandemic, including starting programs to aid small and mid-sized businesses as well as state and local governments.
Click Here to Read More

Truckers Cut Spending as Factory Slowdown Weighs on Operators
The U.S. economic downturn due to Coronavirus is starting to weigh more heavily on the trucking industry; several truckload carriers are cutting pay, reducing hours, and pulling back on spending.
Click Here to Read More

California Lyft Drivers Lose Employee Status Bid Amid Outbreak
A California federal judge on Tuesday rejected a bid by Lyft drivers to immediately classify them as employees eligible for sick leave amid the coronavirus pandemic, and sent the case to arbitration.
Click Here to Read More

EEOC Pauses Right-to-Sue Notices Amid COVID-19 Pandemic
The U.S. Equal Employment Opportunity Commission confirmed that it has "temporarily suspended the issuance of charge closure documents" that usually accompany its completion of an investigation of bias, harassment, or retaliation charges filed by a worker.
Click Here to Read More

Coronavirus Slowed Uber and Lyft, But Not Their Big-Money Efforts to Undo AB5
The gig economy companies added $267,000 to a California campaign that seeks to rewrite the rules for contract workers.
Click Here to Read More
---
LOCAL NEWS
DART Partners with City of Dallas to Deliver Senior Care Packages
The City of Dallas and the Dallas Area Rapid Transit (DART) are partnering to deliver care packages to seniors.
Click Here to Read More

MTA Blames 'Sluggish' WHO, CDC as the Coronavirus Death Toll Mounts
In the face of the MTA's mounting coronavirus death toll, the transit agency on Wednesday pointed the finger at federal and global health authorities for its own slow crawl to distribute masks to workers.
Click Here to Read More

Fewer Crashes, But More Serious Injuries in Chicago During Pandemic, Data Shows
The Northwestern University Transportation Center is tracking crash data in Chicago during the COVID-19 pandemic; its latest analysis has found that while there have been fewer crashes overall, there is a slight increase in the severity of the injuries resulting from the crashes.
Click Here to Read More

Helicopter Service Blade Pivots to Uber-Like SUVs During Shutdown
Blade Urban Air Mobility Inc. began its Essential Ground Connect Service program in Manhattan in the first week of March, leveraging its mobility and logistics expertise to compete with the likes of Uber and Lyft in navigating how to move people during a pandemic.
Click Here to Read More
---
Message from Matthew W. Daus. Esq....
The facts, legislative and regulatory actions and developments involving public health, safety and the already devastating economic impacts of the COVID-19 pandemic change by the moment. I have heard firsthand reports of massive layoffs, business stoppage and truly unheard of repercussions getting worse by the hour. Things may never be the same moving forward – this is an entirely new and unexplored world. Our firm feels the pain of our clients, our friends and the transportation industry, and admires the public servants that are there for us trying to help.
As one of many new initiatives we are deploying at Windels Marx' transportation practice group to hopefully, in some small way help our colleagues ride out this storm, is to provide comprehensive real-time developments that only focus on transportation and mobility. There are few sources out there that are devoted to providing dedicated coverage and developments of all transportation modes and sub-modes, internationally, nationally and locally. We will be sending updates at least daily until further notice on transportation legal, policy and business developments for taxi, green cab, livery, black car, limousine, bus/motor coach, shuttles/airports, tour bus, public transit, micro-mobility, paratransit/NEMT, TNC, shared mobility, etc... Basically, we will send along what we believe are critical or instructive information on basically everything on wheels that transports people for hire – public and private – so that both government and private transportation professionals and management can be kept well-informed and totally up-to-speed with the issues for which critical decisions need to be made.

We hope this new service is helpful, and we wish everyone the best of luck. We will get through this somehow, together…