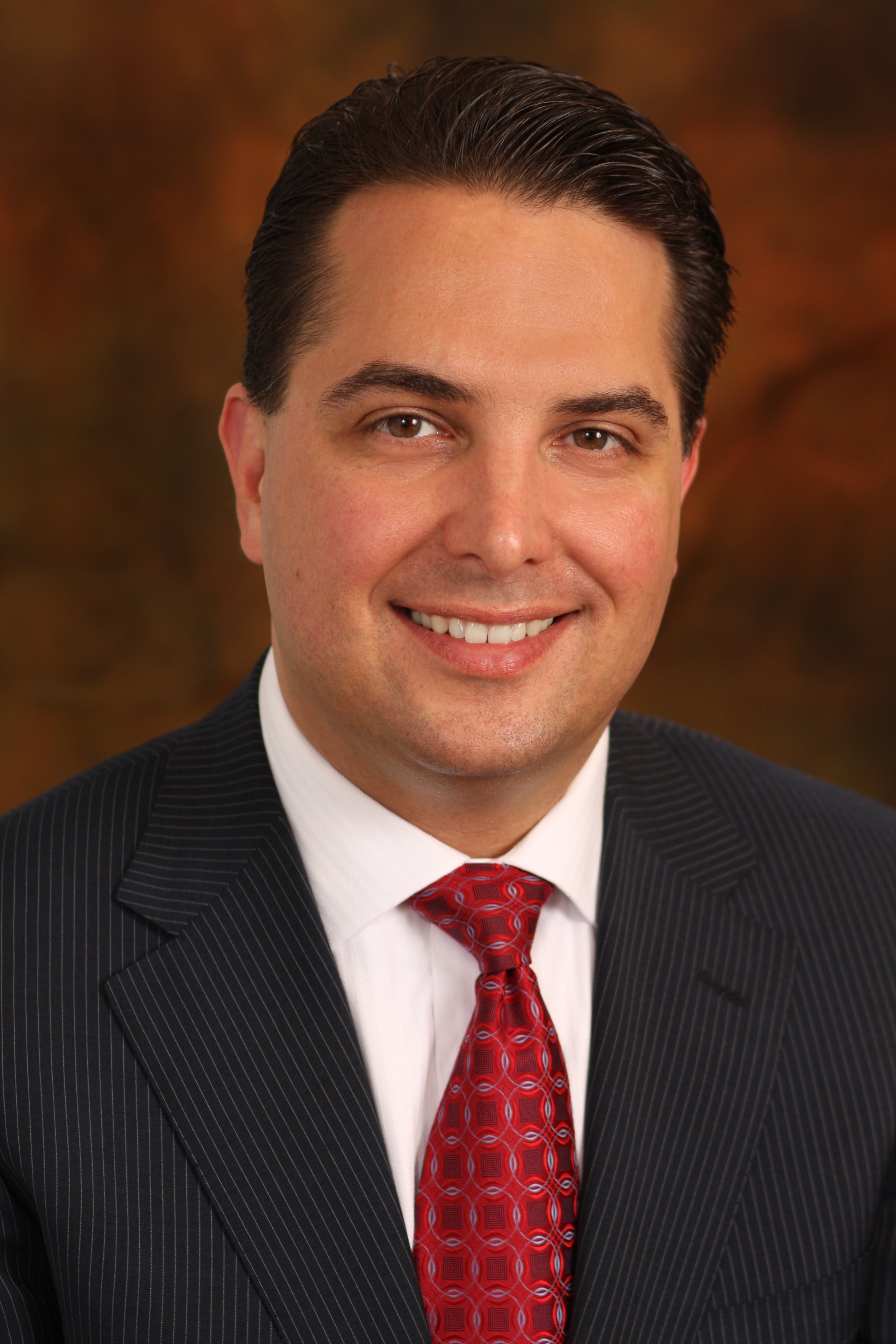 Matthew W. Daus, Esq.
Partner and Chairman, Windels Marx Transportation Practice Group
President, International Association of Transportation Regulators
Transportation Technology Chair, University Transportation Research Center
Contact: mdaus@windelsmarx.com
156 West 56th Street | New York, NY 10019
T. 212.237.1106 | F. 212.262.1215
---

HIGHLIGHTS

NYC Medallion Industry

Matt Daus was quoted in the New York Post yesterday regarding the dire state of the taxi industry amid COVID-19:

"This industry was on the brink before this happened, and this virus has just pushed it totally over the edge," said Matthew Daus, a former TLC commissioner who's now a lawyer with Windels Marx. "I hope we don't see more bankruptcies, but I'm afraid a lot of people might go under and file for bankruptcy protection. This will be worse than 9/11 economically, especially for the black cars and luxury livery."
Click Here to Read More
NYC Department of Small Business Services Loan and Grant Program for COVID-19 – Tomorrow is the Deadline To Apply for the Grants Program!!!
Transportation companies in NYC should act quickly to apply for the NYC grant and loan programs being offered for businesses hurt by the COVID-19 pandemic. The New York City Department of Small Business Services ("SBS") has announced programs to provide relief for small businesses in NYC seeing a reduction in revenue because of COVID-19. The NYC Small Business Continuity Fund Program is a loan program for small businesses with fewer than 100 employees that have seen sale decreases of 25% or more will be eligible for zero-interest loans of up to $75,000 to help mitigate loss of revenue. The small business must demonstrate the ability to repay the loan and have no outstanding tax liens or judgments. The NYC Employee Retention Grant Program is a grant available to businesses with fewer than 5 employees that can demonstrate that the COVID-19 outbreak has reduced revenue by at least 25%. For the grant program, the business must have been operating for at least 6 months and have no outstanding tax liens or legal judgments. For smaller transportation companies in NYC, the SBS grant will pay up to 40% of payroll costs for 2 months – up to $27,000. PLEASE NOTE: SBS has announced that the NYC EMPLOYEE RETENTION GRANT PROGRAM will cease accepting applications as of 5:00 PM on Friday, April 3, 2020!
Critical Updates on The CARES Act Announced Today!
Today, the US Treasury Secretary made 2 critical announcements about the Paycheck Protection Program loans. The PPP loans will have an interest rate set at 1%. The SBA had indicated in its guidance that the PPP loans would be .5% Secondly, the Treasury Secretary indicated that the loan funds would be issued on the "same day" that the loan is approved. Small businesses and sole proprietors may begin applying for the PPP loans beginning tomorrow. Independent contractors and self-employed individuals may not apply until Friday, April 10, 2020. The PPP loans are being handled by an existing SBA lender, or through any federally-insured depository institution, federally-insured credit union, or Farm Credit institution. Other regulated lenders will be available to make the PPP loans as soon as they are approved and enrolled in the PPP loan program. In an effort to be of assistance, we have prepared a summary of Frequently Asked Questions about the PPP loan program. Since the loan amount is based on payroll costs (plus the amount of an SBA Economic Disaster Assistance Loan that was made after January 31, 2020), transportation companies will need to provide documentation of their payroll costs with the loan application. The PPP loan program offers loan forgiveness up to 100% of the loan amount. Payroll costs, mortgage interest, rent, and utilities payments made in the 8 weeks after getting the loan may be forgiven. You will owe money if you do not maintain your staff and payroll. The deadline for submitting PPP loan applications is June 30, 2020. There is a finite amount of funds for the PPP loans, so transportation companies need to prepare today to be ready to go tomorrow!
If you have any questions about the federal programs or other assistance programs, please reach out to MATT DAUS at mdaus@windelsmarx.com or (212) 237-1106. To assist the industry at its time of need, our team is providing free advice to industry members!
NYS Budget Bill

The portion of the NYS Budget Bill dealing with transportation and environmental issues was passed today. There are two items related to COVID-19:
Authorizes the MTA to borrow money and issue negotiable notes, bonds or other obligations to offset decreases in revenue due to COVID-19 (Part LLL)

Allows the MTA to use funds collected from Congestion Tolling (central business district tolling lockbox fund) to offset decreases in revenue due to COVID-19 in 2020 through 2021 (Part MMM).
In addition, the NYS budget bill includes legislation addressing unlicensed operation of ground transportation to and from airports (Part H). In brief, the bill amends the Motor Vehicle and Traffic Law, § 1222-b, to add alternate and enhanced penalties to crack down on illegal street hails at the airports.

The budget bill does not include legislation that was in the initial version that would have effectively established the "ABC" test as the standard for determining classification of individuals who work for app companies.

Separate COVID-19-related legislation that may impact transportation companies and small businesses pending the NY Legislature include the following:
AB 10182 Extends the renewal of driver's licenses, non-driver identification cards and inspections of motor vehicles for three months. Pending. NOTE: Governor Cuomo issued Executive Order No. 202.8, which closed DMV Offices. In response, DMV announced that all licenses, non-driver ID's, and registrations with an expiration date of March 1, 2020 or later are extended. Inspections due in March 2020 are extended until further notice.

AB 10208 Establishes the Coronavirus Pandemic Small Business and Not-For-Profit Organization Loan Program. Pending.

SB 8110 Establishes the small business containment assistance program; makes an appropriation therefor. Pending.

SB 8109 Suspends mortgages and loans from state-chartered banks and state-chartered credit unions for small businesses and restaurants that have closed or reduced services due to the coronavirus disease 2019 (COVID-19). Pending.

SB 8118/AB 10183 Amends the General Business Law; prohibits negative credit reporting on consumers who have suffered financial harm as a result of the declared state of emergency relating to the coronavirus. Pending.

SB 8119 Amends the transportation Law; relates to paratransit services within the state and city of New York during the coronavirus disease 2019 (COVID-19) pandemic. Pending.

SB 8122 Authorizes the New York city department of finance to extend until June 15, 2020, the deadline for the filing of applications and renewal applications for certain real property tax abatement programs in the interest of the health and safety of the public due to coronavirus disease (COVID-19). Pending.

SB 8125 Suspends all rent payments for certain residential tenants and small business commercial tenants if such tenant has lost employment or was forced to close their place of business and certain mortgage payments for landlords of such tenants in the state for ninety days following the effective date of this act in response to the outbreak of coronavirus disease 2019 (COVID-19). Pending.



---
INTERNATIONAL NEWS
Canada and the U.S. Are Implementing the Non-Essential Travel Ban in Very Different Ways
While Canada has banned all non-essential travel, regardless of the mode of transportation, the United States is only banning non-essential travel across the border at land crossings and by ferry.
Click Here to Read More

China-Europe Rail is Set to Boom as COVID-19 Chokes Air, Sea and Road Transport
The 30-plus line network that links China, Central Asia, and Europe will facilitate deliveries of essential supplies, offering a speedy alternative to slower cargo boats and grounded flights.
Click Here to Read More

'Hong Kong Food Shortage Risk' After Mainland China Tightens Border Virus Checks
Hong Kong Land Transport Council chairman says measures could choke the supply of food
Click Here to Read More

Virus Breaks the Mold for Telework in Office-Bound Japan
The Japanese government has renewed its push for teleworking and off-peak commuting in recent years, hoping to ease the burden on the notoriously-congested Tokyo public transport system.
Click Here to Read More

Indonesia's Coronavirus Cases Surge by 149 amid Confusion over Transport Restrictions
The country now has 1,677 confirmed cases and 157 deaths, the latter figure the highest in Southeast Asia.
Click Here to Read More
COVID-19 Relief Bill Grants Transit's Wish - But Some Say More Will Be Needed
Transit received $25 billion in COVID-19 relief, but some transit advocates were saying that it won't be enough.
Click Here to Read More

Uber Drivers' Coronavirus Sick Pay Injunction Bid Deferred
A federal judge in Massachusetts transferred to California a proposed class action alleging that it misclassifies drivers as independent contractors, postponing a ruling on Uber's ability to access paid sick leave during the coronavirus pandemic.
Click Here to Read More

Uber Promised to Pay Drivers Who Couldn't Work because of the Coronavirus. But Drivers Say Uber has been Closing Their Accounts after They Seek Sick Pay, and Then Ignoring or Rejecting Their Claims.
Uber promised financial assistance to drivers forced off the road by coronavirus, but even some who appear to meet its eligibility criteria have been unable to get the company to pay them.
Click Here to Read More
---
LOCAL NEWS
SEPTA to Implement New Coronavirus Protections, Including Rear-Door Boarding and Suspension of Onboard Fare Payments
In Philadelphia, SEPTA has implemented a host of changes including rear-door boarding, suspension of onboard fare payment, and rider limits.
Click Here to Read More

NJ Transit Uses Coronavirus Downtime to Make Progress on Safety System Installation
NJ Transit is taking advantage of freed-up rail lines to do testing of a federally mandated safety system intended to prevent crashes.
Click Here to Read More

Hillsborough Commissioners won't Consider Back-Up Transportation Sales Tax Until 2021
TAMPA — Hillsborough County commissioners voted Wednesday to defer any public hearing on a back-up transportation sales tax until 2021, citing increased financial strain on families due to coronavirus.
Click Here to Read More
---
Matt Daus Addresses NLA Members About Loans and Grants Available for Transportation Companies & Drivers
Matt Daus participated in a National Limousine Association webinar providing updates and interpretation on the COVID-19 legislation and its effects on the ground transportation industry. Matt discussed the merits of the Economic Injury Disaster Loans ("EIDL") and the Paycheck Protection Program ("PPP") for transportation companies. Providing the most "bang for your buck," Matt advised that companies that are facing the economic downturn due to the COVID-19 pandemic should consider the PPP loans – which will be handled by banks and credit unions directly. Since the PPP loans are applicable to companies that have 500 employees or less, many transportation companies will qualify. The EIDL also comes with an immediate Emergency Grant of $10,000 that is available to all eligible applicants within 3 days of applying. If the business needs an immediate cash injection for one of those purposes, then the EIDL application is an option for that.

Since the SBA guidance and the PPP loans are going to begin on April 3, 2020, transportation companies should assemble payroll records, bank statements and tax returns to be ready to apply Friday! Watch the full discussion here.
---
Alexa, Play the Smart Driving Cars Podcast discussing the Impact of COVID-19 on Ground Transportation!
On Monday, March 30, 2020, Matthew Daus was a guest on The Smart Driving Cars Podcast with Princeton's Alain Kornhauser and co-host Fred Fishkin where he discussed the impacts of the coronavirus outbreak on ground transportation and its long-term changes to mobility.
Listen to the full interview here or watch the full video interview here.
---
Message from Matthew W. Daus. Esq....
The facts, legislative and regulatory actions and developments involving public health, safety and the already devastating economic impacts of the COVID-19 pandemic change by the moment. I have heard firsthand reports of massive layoffs, business stoppage and truly unheard of repercussions getting worse by the hour. Things may never be the same moving forward – this is an entirely new and unexplored world. Our firm feels the pain of our clients, our friends and the transportation industry, and admires the public servants that are there for us trying to help.
As one of many new initiatives we are deploying at Windels Marx' transportation practice group to hopefully, in some small way help our colleagues ride out this storm, is to provide comprehensive real-time developments that only focus on transportation and mobility. There are few sources out there that are devoted to providing dedicated coverage and developments of all transportation modes and sub-modes, internationally, nationally and locally. We will be sending updates at least daily until further notice on transportation legal, policy and business developments for taxi, green cab, livery, black car, limousine, bus/motor coach, shuttles/airports, tour bus, public transit, micro-mobility, paratransit/NEMT, TNC, shared mobility, etc... Basically, we will send along what we believe are critical or instructive information on basically everything on wheels that transports people for hire – public and private – so that both government and private transportation professionals and management can be kept well-informed and totally up-to-speed with the issues for which critical decisions need to be made.

We hope this new service is helpful, and we wish everyone the best of luck. We will get through this somehow, together…