Interested in all things defence? Take a peek inside our
Monthly Members' Newsletter
As the world around us changes, let the DRN newsletter be the one constant in your life...

For new friends, welcome! We are an interdisciplinary network of Masters, PhD and Early Career Researchers focused on defence, security & military topics in relation to policy, strategy, history, culture & society. We hope you find our network interesting, exciting, informative and supportive.

For old friends, thanks for your continued involvement. We would be nothing without you! This April, we are discussing what it means to be resilient in this time of crisis, we've got some exciting webinars to keep you busy and connected, we're launching our #DefResResources initiative, and asking ourselves what shapes will post-pandemic politics take?

Scroll down to get up to date with the news, opinions and events from our members...
Social distancing won't stop the DRN Committee meeting!
"If we show the greatest possible endurance and discipline at the beginning of this pandemic, we will be able to return to economic, social and public life more quickly and sustainably"
As Germany tentatively reopened some of its shops and services earlier this week, Chancellor Angela Merkel urged the German public to remain disciplined regarding social distancing rules to avoid jeopardising the country's so far impressive resilience to COVID-19. Although she admitted that we are "still at the beginnig", Merkel reiterated that with nationwide cooperation it would be possible to emerge safely and sustainably on the other side of this crisis.

I have thus decided to theme this month's newsletter around resilience. As the whole world adapts to life in the era of COVID-19, resilience no longer resembles the 'Keep Calm and Carry On' of WWII. Instead, we are having to adapt and adjust in order to give our communities the best chance of getting through this difficult time. Although isolation has become the new norm, the World Economic Forum stresses that global cooperation and sustainable, resilient infrastructure must be the tools with which we build our future.

I have been extremely moved witnessing the outpourings of support, love, and gratitude being shown across the world, particularly for our various health services. The innovative ways many of you have found to help and connect with one another is a testament to your resilience, offering hope in this uncertain time.

As a network of aspiring and established researchers, we are all coping with our own circumstances, whether that be traversing the work/family balance, battling mental and physical illness, assuming care taking responsibilities, or finding research disrupted. An already isolating profession is made even more difficult. However, I also know that researchers are resourceful and determined - two vital attributes to nurture today more than ever.

Here at the DRN, we are doing all that we can to ensure that you get through this weird time as smoothly as possible. As well as collating a resource bank on our website (check out #DefResResouces on Twitter), we are searching for and hosting Twitter Hours and Webinars to keep you connected and engaged during isolation. We hope we can make this a long-lasting conversation, both about defence and security, but also about wellbeing, support, and guidance. Lastly, if you feel you need to talk to someone, please reach out to us on Twitter or via email.

On behalf of all the DRN, I wish you a healthy month!
In the news...
Resilience of Autocracy?
Amidst the articles on community resilience and praise for global health services, there has been a rise in commentary questioning how the pandemic will shape the future of global politics.
Citing Hungarian President Viktor Orbán's rapid accumulation of power, or the tardy yet "agile and aggressive disease containment" under China's President Xi, many are worried about the post-pandemic political landscape. As a state of emergency becomes the new norm, The Economist published a series discussing the potential for power-grabs and the strengthening of autocratic regimes; Foreign Affairs explores how technologies strengthen autocracy; t
he New York Times queries whether democracies or autocracies are best placed to handle the fallout of COVID-19; and the Guardian asks: is this the end of the world as we know it?
UPDATES from the DRN!
In light of our lives suddenly becoming a lot more restricted, we have been talking a lot within the DRN about how to access valuable research resources. This is something that we discussed in our recent Twitter Hour, and we are extremely pleased with the amount of you who have engaged with our #DefResResources hashtag.

Building on this momentum, we are hard at work collating your resources, materials, links, and tips in a separate page on our website so that they are easily accessible to all.
If you know of any resources that you have found helpful and would like to share, please reach out on Twitter or via email.

We are also now archiving past newsletters on our website, so you can easily find them even when your inboxes are cluttered with quarantine-related marketing emails... happy reading!
Supporting our Community
History goes on...
The British Commission for Military History have provided the perfect online solution to make up for a season of cancelled events. Their platform History Goes On is offering space for military historians in all their forms to share their research, post conference papers, lectures, and podcasts in light of the current global lock down.
They are also running a forum for people to discuss their areas of interest, pose questions to contributors, and offer suggestions and feedback. You can find the website here.
Operation Connect
The RAF Association is running the fantastic Operation Connect, aiming to support members of the RAF community struggling in this difficult time.
They provide:
A telephone outreach service which is contacting vulnerable individuals by telephone to check on their welfare, offer them ongoing telephone friendship from a regular volunteer and alert them to other support services.
A friendship helpline that anyone in the RAF community can call if they are feeling isolated or lonely and want a friendly chat with someone who understands.
Bag drops providing vital provisions to the doorsteps of the most vulnerable members of our RAF community when their need is critical and desperate. 
A daily RAF-themed online entertainment programme giving much-needed routine and happiness for anyone who is isolated.  
If you would like to know more, or get involved, visit their website here.
(Virtual) Events...
We might all be on lock down but this isn't going to stop us connecting as a community. Make sure you've got a strong Wifi signal, because you're going to want to join all of these upcoming webinars...
#DRNWebinar : "I feel like I am going under" Or, how to work, rest, and play underwater for three months...
Join us TONIGHT (Wednesday 29th April) at 8.30pm for the inaugural #DRNWebinar
We are so excited to host Tim West as he shares a submariner's perspective on isolation. We hope this will be helpful and refreshing for all of you feeling lost amongst this extended lock down, just please don't take your laptop in the bath!

To participate, please send us an email.
"The COVID-19 Crisis Response: Putting Women at the Centre"
Also on Wednesday 29th April (this afternoon!), from 1pm - 2.30pm, The London School of Economic's Centre for Women, Peace and Security and their Institute of Global Affairs are co-hosting an online seminar to discuss the role of women in leadership and the impact of COVID-19 on women.
The speakers include:
Professor Naila Kabeer (@N_Kabeer) Professor of Gender and Development at the Department of Gender Studies and Department of International Development, LSE.
Sanam Naraghi Anderlini MBE (@sanambna) Director of the LSE Centre for Women, Peace and Security.
Dr Clare Wenham (@clarewenham) Assistant Professor of Global Health Policy, LSE.
Chair: Professor Erik Berglof (@ErikBerglof) Director of the LSE Institute of Global Affairs

This event will be held on Zoom, and you can sign up here to receive the link to join. It will also be live streamed on the Institute of Global Affairs Facebook page. Keep an eye on their page to stay up to date with future events.
#CARING4NHSPEOPLE Wellbeing Webinars
Do you have a role in workforce, occupational health, organisational development, leadership, trade union support or other area that is supporting the wellbeing of our NHS people during and following the Covid-19 response?

NHS England and Improvement is inviting you to join their weekly virtual sessions. Held every Wednesday from 4pm to 5pm, they are set up to provide a platform to improve wellbeing support for NHS staff. The next session is discussion listening to and supporting BAME colleagues during and beyond COVID-19.

For those who cannot attend the live sessions, they will all be recorded and made available on their website. You can also sign up to their mailing list via the website, or follow the conversation on Twitter by using the hashtag #Caring4NHSPeople
Finally, because good things seem to happen all at once, tonight (Wednesday 29th April) at 6pm, The Centre for Geopolitics at the University of Cambridge is hosting a virtual panel discussion entitled:
"R2P in Europe: Pillar I challenges"
The panel will be discussing the application of the Responsibility to Protect (R2P), the international political commitment to halt mass atrocity crimes (namely, genocide, war crimes, crimes against humanity and ethnic cleansing), in the European context.

Although often considered by developed countries in the Global North as an external commitment, recent events have shown that Europe itself might also be vulnerable to pressures leading to the four R2P crimes. What are the threats? And how can European states better protect their own vulnerable populations?

You will be hearing from:
Kate Ferguson, Chair of Policy, European Centre for Responsibility to Protect & Executive Director, Protection Approaches
Shannon Raj Singh, Visiting Fellow of Practice at the Blavatnik School of Government, University of Oxford
György Tatár, Chair of the Budapest Centre for Mass Atrocities Prevention
Tom Peak is a Research Associate at the Centre for Geopolitics, in the Department of Politics & International Studies, University of Cambridge

You can find more information on their website, and search for tickets
here
.
As always, keep an eye on our
Twitter
for new events and opportunities posted/retweeted every day!
Planning a future event?
If you are planning a defence-related event and you would like to reach an audience of like-minded researchers, we'd love to come along! Drop us an email and we can include it in our next newsletter.
If you are interested in any of our events but don't want to go alone, or simply want to expand your network, please reach out on Twitter or drop us an email and we can connect you with fellow DRN members who may be planning to attend.
#DefResChat Take Four and Five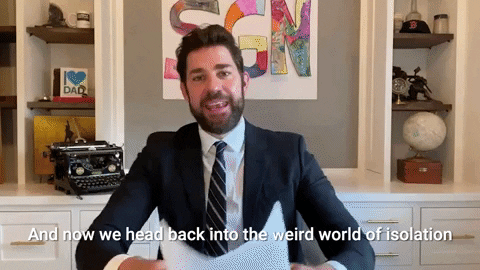 To support our academic community during COVID-19, this month we held not one but TWO Twitter Hours! We will be hosting our Twitter Hours twice monthly from now on, and you can keep up to date on our website for the dates and questions we will be posing. For those of you who could not join, you can find below an update from our host, Lucy, on last week's Twitter Hour (Wednesday 22nd April).
Research, Resources and me in 280
This #DefResChat invited participants to present their research, encourage further discussion about their areas of interest, share resources they have found useful, and recommend any resources that have been adapted to allow access at this time. We also used this #DefResChat to launch our aim to collate useful resources within the academic defence community on to our website linking them using the #DefResResources.

The questions for this #DefResChat were:

1) In a virtual 3MT style, in 280 characters please share what you can about what your research is about and details to date.
2) We are all at different stages of our research, please could you indicate, useful resources you have accessed throughout your research?
3) In the current COVID-19 climate, have you had any problems accessing certain resources or have some become more accessible/ available? Please share useful resources with the #DefResResources.
4) What sort of resources would you like help accessing or gaining knowledge on?

It was interesting to note that, although the discussion was quiet at the time, in the days following #DefResChat there has been lots of input into this topic, with many of you sharing your work and discussing commonalities. Questions of leadership and psychology came up in many of the chats, and we thought that in the future it would be interesting to host a discussion around psychology and military research.

It has been fabulous to see the number of you supporting us to build our #DefResResources materials. We will include what has been tweeted to us on a separate part of the website so that it's easily accessible. When asked what was missing it was mentioned that some historical and non-operational records/equipment were not accessible to researchers. We are closely following the work of the National Archives to open up access to many more materials online.

As a personal reflection on research and accessibility at this time, a question that has continually come to mind is how we, as academics, balance between personal and professional lives. Even if all of the resources you need could be made available, could they be completely digested if your time must be allocated elsewhere? This highlights perhaps some issues in academia more broadly, such as the need to recognise the messiness of doing research and its impact at different life stages/circumstances.

Thank you to those who contributed to this chat! It has highlighted that we can connect personally and academically to help each other at this time through sharing experiences within a network.

Our next
#DefResChat
will be on
Wednesday the 6th of May,
entitled
Teaching as a researcher in defence.
This will be followed by another Twitter Hour on
Wednesday 20th May
, where we will discuss
Methods and Methodology.
Make sure to tag @DefenceResNet and hashtag #DefResChat to join the conversation.
Opportunities...
One door closes and another one opens?

If you would like to advertise any upcoming opportunities, please let us know via email.
The lock down has provided many of us the opportunity to reach out to old friends and new acquaintances. Our Co-chair Hannah has recently been in conversation with Dr Simon Kolstoe, a Senior Lecturer and University Ethics Advisor at the University of Portsmouth. Dr Kolstoe is also the Chairman of the Ministry of Defence Research Ethics Committee (MODREC) and Hampshire A NHS research ethics committee.
• What are you currently working on?

As a senior lecturer in Evidence Based Healthcare (Portsmouth) I am currently supervising 3 PhD students ranging from looking at glycemic control in dialysis patients through to out of hospital care in Vietnam. Research Transparency is also a big area of research for me especially with regards to healthcare data and why people do not publish their results. My ethics committees (MOD/PHE/NHS) are currently very busy with COVID-19 related research studies. I have also just finished editing an OUP online course on research integrity.

• What got your into your field of study in the first place?

I was originally a Biochemist, but as I became increasingly involved in patient research I was convinced that research ethics and governance processes could be made easier for researchers. I thus moved from drug development into evidence based healthcare with a focus on how ethics committees and governance processes in general can be improved.

• What was your path to where you are now?

BSc in Biomedical Science and PhD in Biochemistry (both Southampton), ten years as a post-doc at UCL during which time I got a BA in Philosophy (Open) and MA in Research Ethics (Keele), followed by BBSRC new investigators award hosted by Portsmouth (as a fellowship), and now Senior Lecturer in Evidence Based Healthcare. I do a lot of consultancy for government departments mainly chairing research ethics committees and assisting with research policy development.

• What are you currently reading and is it any good?

Around the time I finished my PhD I realised that I had never really read much fiction. I thus started reading avidly quite late on, and my enjoyment of philosophical fiction led me into completing a Philosophy degree (I figured I may as well get something out of my reading!) and then into Ethics. So what started off as a hobby has essentially shaped my career! Historically I have tried to work my way through lists of "books to read before you die", but recently, due to three very active children at home, I have had little time to read anything outside my professional interests.
• How are you finding working from home?

Not easy as my three children (11, 8 & 5) cannot work/play nicely without an adult standing next to them and my wife (a Clinical Psychologist) is trying to keep seeing her patients remotely. At the moment this means I have to squeeze work around everyone else.

• What advice would you like to give PhD students and early career researchers that you wish someone had said to you?

PhD's are very valuable qualifications outside of academia. Do not limit yourself by only focussing on University based careers. Also go abroad for a bit if you can.

• Who have been the most influential academics on your professional career?

My PhD supervisor is now very much a family friend.

• What are your top tips for getting published?

Never let the publishers/peer reviewers get you down. Expect rejections, and when you get them use the peer review comments to improve your manuscript before submitting to the next journal on your list. If you plan for this process you will have the resilience to see things through to publication.

• What is the most effective teaching method you have delivered or seen delivered?

Experience

• What is your favourite museum and why?

Pitt Rivers museum (Oxford) with a smart phone in my hand - endless curiosities to google and find out about (I'm never satisfied with the written information in museums)!

Thank you so much to Dr Kolstoe for taking part! We would love to showcase more conversation pieces like this one, particularly those at different stages of their careers. If you would like to take part, please reach out to via email.
Earlier this month,
Defence in Depth
, run by the Defence Studies Department at King's College London, published an interesting article by Rod Thornton on the UK's need to strengthen its resilience structures in the face of both COVID-19, but also the changing character of warfare. Noting that tomorrow's wars will be won by collapsing an adversary from within, Thornton stresses the importance of resilience in the form of critical national infrastructure and social cohesion. This resilience, he suggests, is a priority in Russia, whose chaos-creating potential is crucial to its strategic thinking.

You can find the article, plus explore more from Defence in Depth, here.
Pause for thought...
"After the coronavirus, terrorism won't be the same."
Last week, Foreign Policy's Raffealo Pantucci questioned what COVID-19 may mean for terror groups across the world. Noting that while some are meeting chaos with chaos, others are taking advantage of the current environment to showcase their governance capabilities. Alarmingly, he also discusses the bio-terror potential of a cough, and the violence following conspiracies over 5G technology.

What do you think will be the future of terrorism in a post-coronavirus world?
Let us know on Twitter!
Thank you so much for joining our network.

Have you recently won an award, had your paper published, launched a book or are you organising an event? We want to hear from you! We are always looking for new content for our newsletter and would love to showcase the great work of our members.
For queries, more information, or just to tell us about yourself, don't hesitate to contact us on Twitter @DefenceResNet or at
defenceresearchnetwork@gmail.com
The DRN team