Dear friends, we talk about 'resilience', and now we know what it means. 2020 remains an incredibly tough year for the YMCA Movement and above all for the young people we serve. But YMCAs the world over are confronting their new Covid reality, and seeing it as an opportunity for change.
With
our Solidarity Fund
we clubbed together to tide ourselves over a difficult period, and with our '
Padare
' process, we are planning our way towards the next steps of 'Reimagination', and 'Reset'. And it is young people who will show us the way, with a whole new
Youth-Led Solutions Initiative
just underway which is seed-funding climate action micro-projects.
It's all here – please have a read and click on the links. #WeShallOvercome! My best to you all.
Carlos Sanvee, Secretary General, World YMCA
Executive Committee meets: navigating the way out of Covid
Resilience, recovery and reimagination – the three pillars of the World YMCA response to the Covid-19 pandemic in 2020 – were the themes running through the agenda at the 80th Executive Committee online meeting of Friday-Saturday 30-31 October 2020. "We should see Covid as an accelerator of change, an opportunity for change", said President Patricia Pelton. The Committee agreed the 2021 budget, the 2021-2022 recovery strategy, and the launch of consultation on proposed Constitutional changes. The five Sub-Committees all reported. Read more
Youth-Led Solutions Summit on Climate Action
World YMCA has launched the
Youth-Led Solutions
Initiative designed to launch young people's ideas to solve the world's biggest challenges. It receives young people's proposals, gets experts to evaluate them, and seed-funds them. The first event - on climate action - was organised with YMCA USA on 12-23 October, opening on
19 October
and closing on
23 October
.

It received proposals from 80 'Solutions Teams' comprising 600 people from 50 countries. 'It marks a fundamental shift in how we do business', says Carlos Sanvee, 'from providing solutions to empowering young people to do so'. 2021 will see Youth-Led Solutions summits launched on Jobs and Mental Health.
Support the YMCAs through the Solidarity Fund
In April, World YMCA launched a

Solidarity Fund

to help the many YMCAs who found themselves in acute financial difficulty caused by Covid. It raised some $400,000, to which it added $200,000 from its reserves. The Fund has

allowed YMCAs to keep serving their communities during the pandemic

. 27 National Movements have been supported and nearly 400 jobs saved. "Yet again, I am proud of the collective spirit shown by the global YMCA community in the face of real challenge", said Carlos Sanvee.

Spend two minutes 'on the ground' in the East Jerusalem YMCA, in this great video.


YMCA marked World Mental Health Day
on 10 October. As a global Movement, YMCA promotes health in body, mind and spirit. And Covid has done incalculable damage to young people's mental health. Lost jobs or the lost hope of finding one, shattered schooling and higher education, separation from friends and communities, the voids left by online existence – all this, on top of the huge pressures that already existed.
YMCA has provided
mental health support during Covid-19
, and also shown how those who give mental health support often improve their own wellbeing. We partnered with UnitedGMH on a
24-hour virtual 'march' for mental health
. A new YMCA-wide Community of Impact is brainstorming more ways we can support young people's mental health challenges. Here are mental health
resources
shared by YMCAs. It's OK not to be OK, and YMCA is there to listen.
Week of Prayer and World Fellowship
Organised each second week of November with the World YWCA since 1904, the
Week of Prayer and World Fellowship
sees the issue of a prayer booklet with a theme, a set of Bible studies for each day, and an annual Bible reading plan linked to current realities.
The 2020 theme has extra resonance given the world's continuing struggle with the Covid-19 pandemic: "Rays of hope: creating resilient communities through practical spirituality".
The Week of Prayer will take place from 8-14 November 2020.
World Fellowship Service, 13th November, 16:00 CET, LIVE on World YMCA Facebook!
Download the booklet
120 National YMCA Movements and 4 Regional Alliances, serving 65 million people a year
Africa
Asia & Pacific
"Traveling the YMCA Way" is the Global Alternative Tourism Network campaign to promote responsible and sustainable lifestyle among our youth to combat climate change
YMCA Australia launched Inside our Minds, a campaign about young people living with mental health challenges
YMCA Australia
Europe
Latin America & the Caribbean
Middle East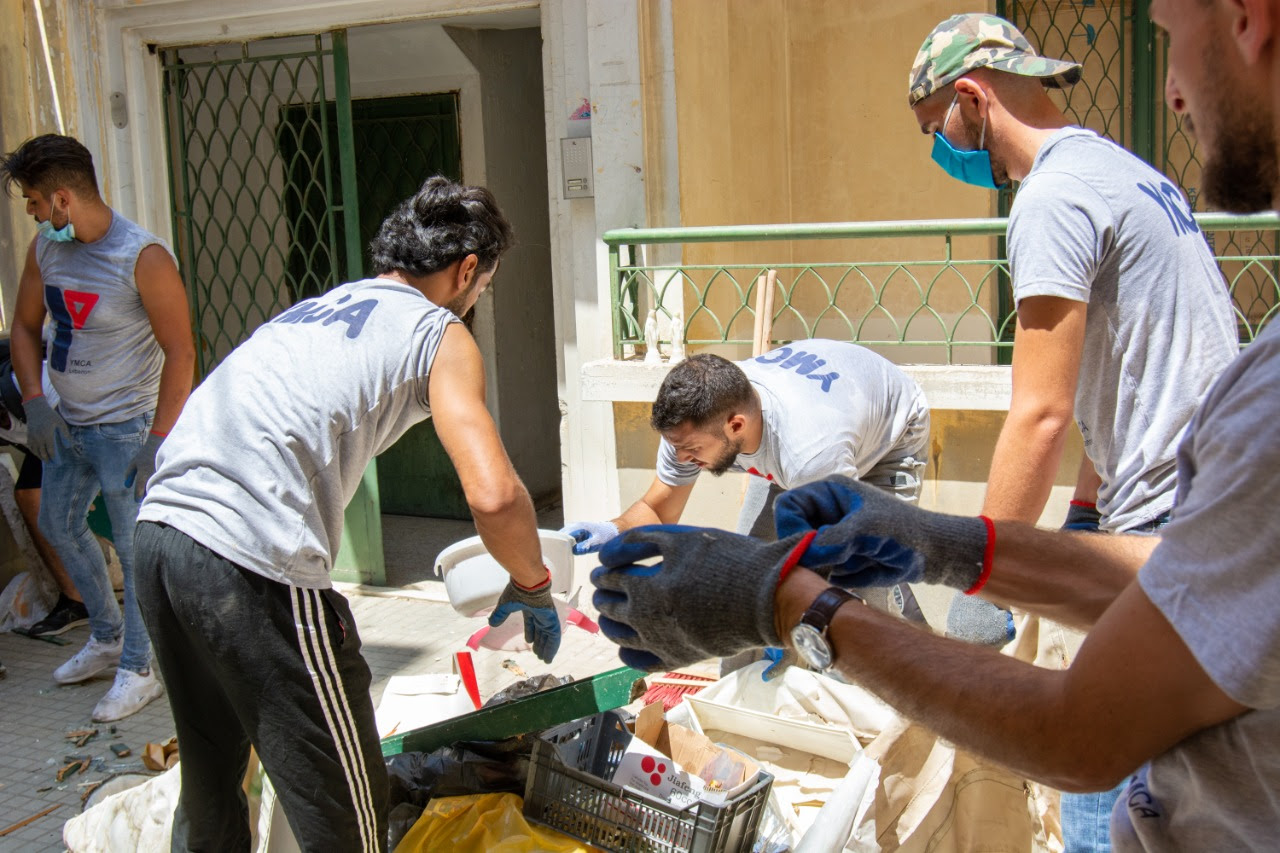 YMCA Beirut
North America
Ana Clara Marti, a member of the World YMCA UN Advocacy Group, is from YMCA Uruguay. She went on her first YMCA family camp at 5, and recalls her best YMCA memories: graduating from the Young Leaders program in 2009, and representing YMCA at the ECOSOC Youth Forum at the UN headquarters in New York in 2019.
"My passion is education. I was thrilled to be selected to take part in the 'SDG Action Zone' debate around the UN General Assembly in September 2020."
Read her paper:
"Mobilizing young people to make the world meet the Sustainable Development Goals"
Lockdown cookbook
by the YMCA Change Agents
Instagram humour
by YMCA Valencia
www.ymca.int
Copyright © 2020, World YMCA, All rights reserved.
Want to change how you receive these emails?
You can update your preferences or unsubscribe from this list.