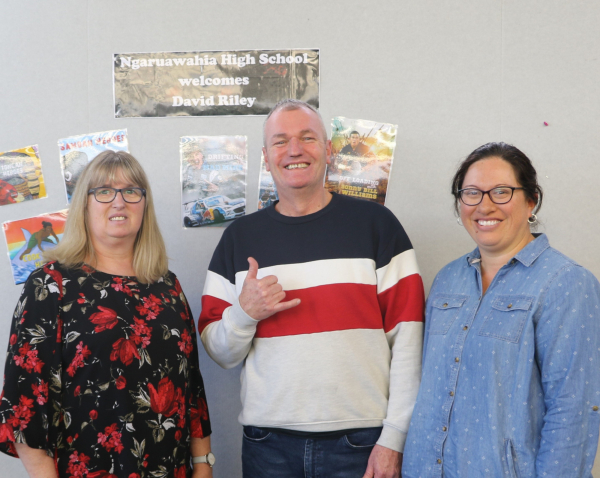 David Riley is a talented writer for https://readingwarrior.com/ and teacher in Auckland. He is passionate about using stories of sports athletes to engage students in reading. We were very lucky to have him come and visit our Kura for the day and share his knowledge with students and staff.

He compared reading to a sports game. You need to warm up your brains, know your purpose for why you are reading, make connections, ask questions about what you read, summarise and think about what you have learned. These are all good reading strategies.

He shared the story of Ben Carson who came from a poor family in America. His mother told him after watching too much TV and getting low grades, that he had to read a book and do a report on it before watching TV. This changed his life, because by reading books his grades went up and his desire to learn about all kinds of subjects increased. He became an expert on dinosaurs and eventually became a Neurosurgeon and is now working in the Whitehouse.

One quote that I loved that David shared was "Reading will help you find out the gift that God has given you".
-Whaea Eliza
---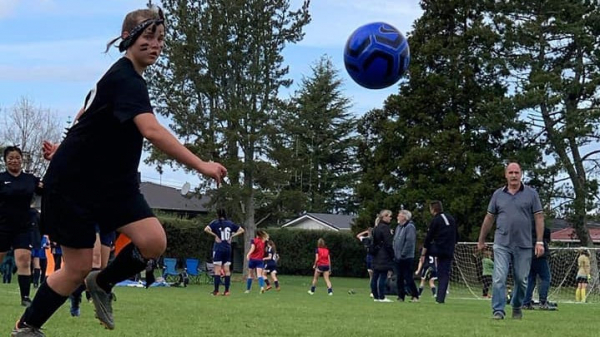 The Senior Girls team played the Mike Pero 5 a side tournament and played out of their skin. It was amazing to watch the skill and communication between then on the field. We made it to the semi finals but unfortunately lost 1 nil to Sacred Heart in the last minutes of the game but you all had so much determination.

But these young ladies make us proud every time they walk onto a field. Girls you are all an inspiration. We have watched you grow as an amazing team and it was our pleasure to be able to coach and manage the team along with awesome parent support. Couldn't ask for anything better, congratulations. Hopefully we see you next season. Also, a big huge thank you to our number one supporter Rachael Butler from your coach Stefan and your Manager Lauralee.
---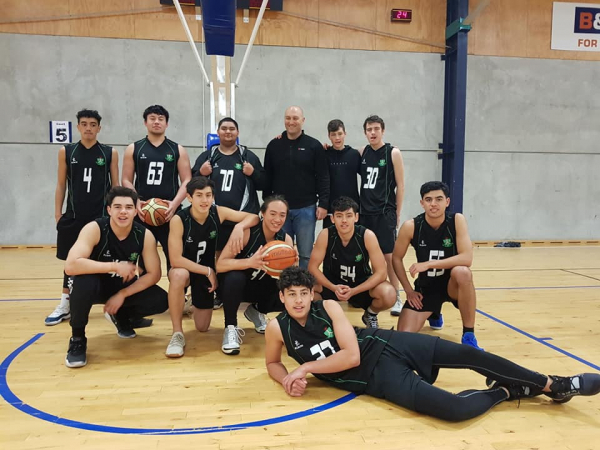 I just wanted to share how proud we are of the boys who represented our school at the Secondary Schools Regional Basketball Tournament last week, and express our appreciation to all those who helped them get there.

The boys placed 14 out of 24 teams, a great result considering we haven't had a team in this competition for a number of years. They played hard, learnt a bunch, strengthened friendships, and did the school proud both on and off the court. We received a number of positive comments about their behaviour and sportsmanship during the tournament. The owners of our accomodation were impressed with the boys and thanked them for leaving the place so tidy.


A big thank you to Mai Morgan for helping to coach the boys and Maurice and Liz for your support throughout the season and during the tournament. Thanks also to our travelling fan club.


Thank you Poppa Joe for organising Sponsorship/Donations from Caring Kids Childcare, Waikato District Council, and Super Value Ngaruawahia. Also a big thank you to those who supported our Movie Fundraiser or came to watch our boys play throughout the year.


We have just been so impressed with these boys and all they have achieved this year and are looking forward to another great season in 2020!!

-Sam and Opal Higgins
---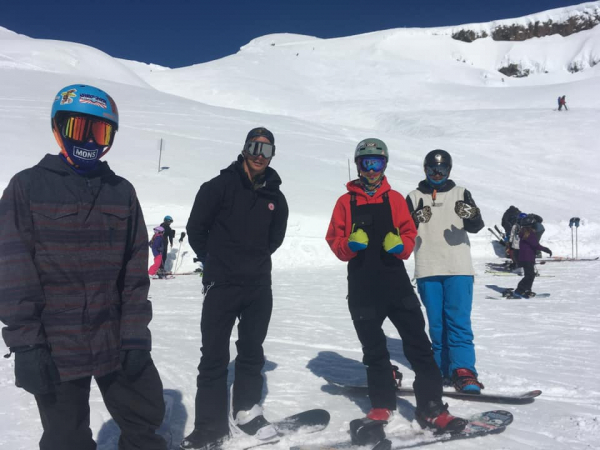 After hours and hours of training, travelling and pure fun, this season has finished for NHS's first ever snowboarding team.
Unfortunately some events were cancelled, and even though we didn't manage to walk away with any trophies, it was the most amazing experience ever!

A massive thanks to our coach and manager Matua Josh for all the work and time he put in. This experience wouldn't of been possible without him. And another big thanks to David Kimber for all the support with transport and helping run events. And thank you to everyone who supported and cheered us on! Can't wait for next season and some new faces in the NHS snowboarding team.

-Tommy Goodwyn-Archer
---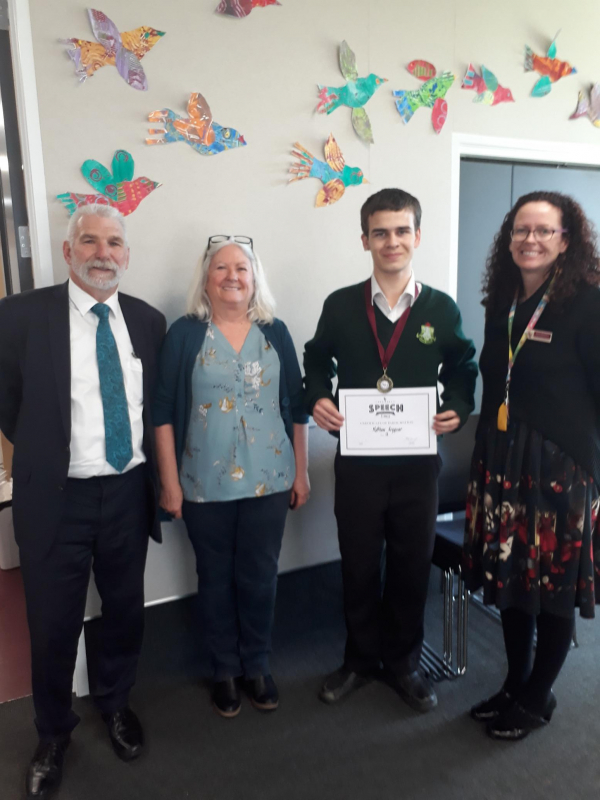 Congratulations to Matthew for participating in the Kelston Deaf Education Centre's 2019 Speech Competition. We are all so proud of him!! He has shown us a new level of confidence. We hope that he continues to inspire others.
---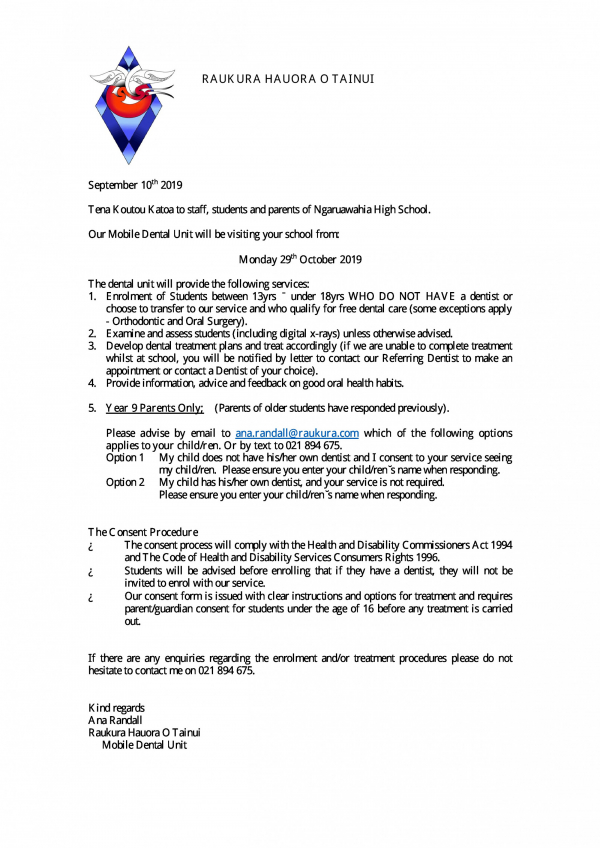 The dental team are looking forward to coming onsite from October 29th for annual check ups of our students. Their Letter of Advice is available from https://tinyurl.com/y6remtcn .
---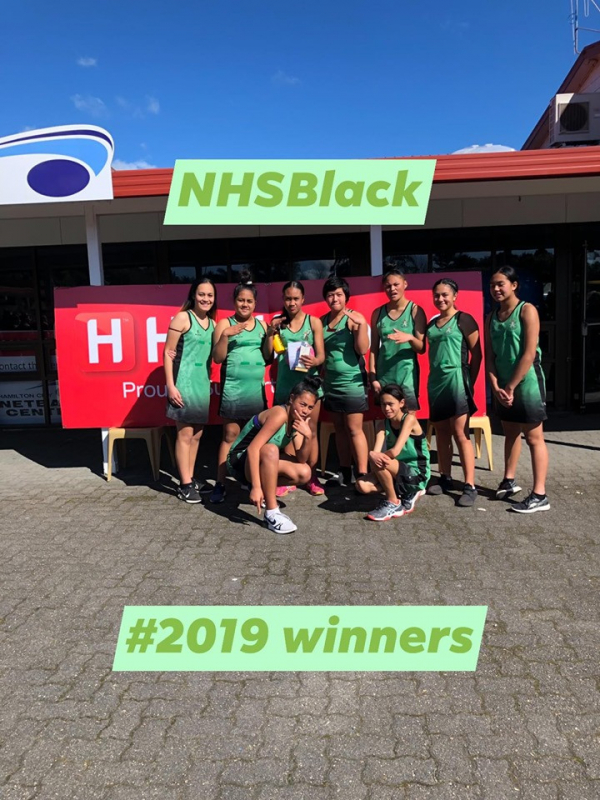 CONGRATULATIONS to our junior team, UNDEFEATED WINNERS of the Hamilton City Netball Centre Secondary School Intermediate Section 2 final score 31-19 against SHGC 10A2. What a season it has been for our girls, management staff and our whaanau. Super proud of you all. Very strong, dedicated and talented young ladies with an attitude to thrive. We wish you all the best on your next journey whatever that may be. It's been an honor and I thank each and every one of you for allowing me to be a part of such a great team. Love you all. - Whaea Tiriti
---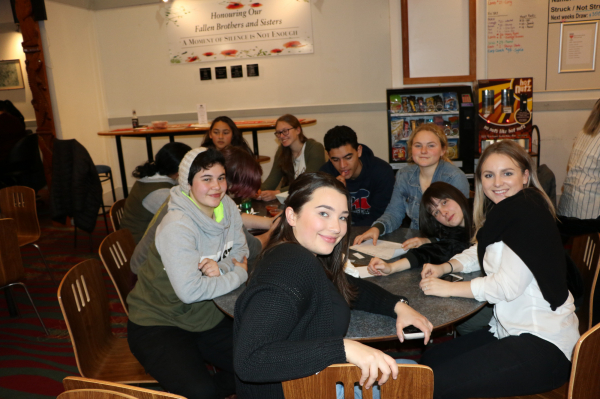 I had a great evening. It was great to see all the students and awesome to have Mollie and Elli back at Ngaruawahia. The students looked and sounded like they were having a great time and managed to do a pretty good job with the quiz. As I am sure you will know, the teachers teams came in at first and third positions. The students were five points behind third place. That's pretty good but I did suspect a little bit of creative use of phones and looking over my shoulder!
Altogether a great evening and very enjoyable. I would come along again as it is always fun to do activities alongside the students out of school. Well done year 13 and good luck for the next few years.
- Mrs Reeves


It was really fun! It was entertaining to see the different kinds of knowledge that our peers know. We shouldn't have been on our phones as much but Mr Ranui kept trying to look over our shoulders, so I think we evened out the cheating! When the teachers won they came and did a dance around our table, which was quite funny. Overall we enjoyed the night and the food was delicious. We were lucky to have Mollie and Eli back since they knew most of the answers! We would do it again.
- Tammy and Tiare
---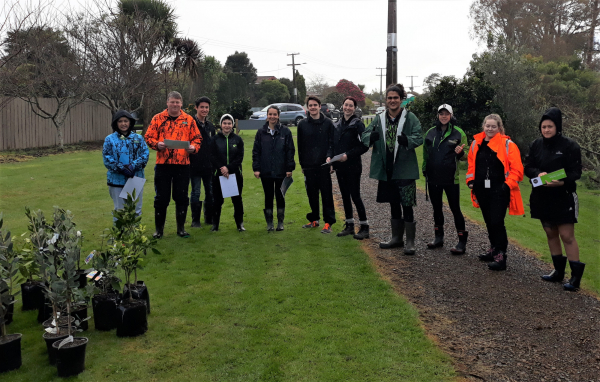 Our Career Navigator students for 2019 chose a community project that would be beneficial to residents for many years to come. In conjunction with Graeme Dingle and Waikato District Council they planted many fruit trees and bushes along the Waipa river in Ngaruawahia. Students chose the fruits, planned the layout, planted the trees and bushes and designed the sign for the project. It was an amazing day and we are so proud of the mahi our students did to make this happen.
---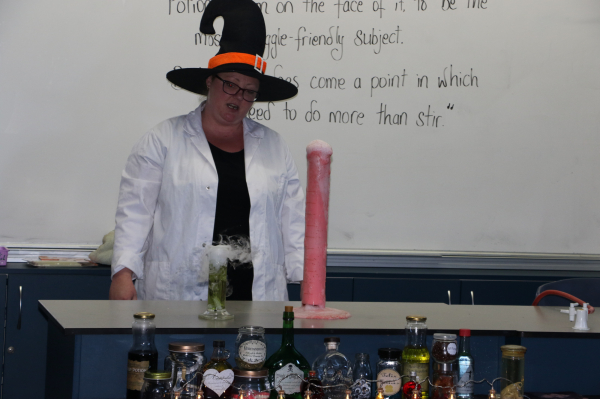 ---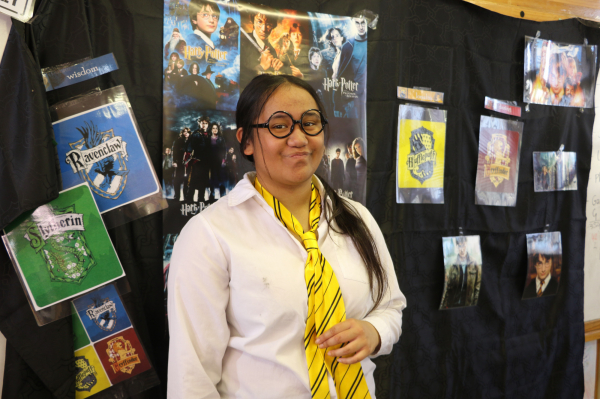 Harry Potter's birthday week was a fun event that I am happy I took part in. I was able to build a connection with the junior students, I gained more experience and I got the chance to relive my childhood books/movies. I especially loved working with different people and getting out of my comfort zone. This is something that I would love to do again.
-Aomi Irani

Tuesday 30th July:

We celebrated Harry Potter's Birthday this year as a three-day event. We have many Potter fans who were keen to dress up and share their passion of the Harry Potter series with the Junior students at school. We transformed my room into Hogwarts. There were lights, music, the doorway of Platform 9 ¾ to Hogwarts, Sorting Hat to sort students into Houses (Aomi) and a Wand ceremony where there were all kinds of spells and duels happening. A big thank you to the creative work of Kawiti who made the Sorting Hat and the wands. If you are after props for any Harry Potter event or birthday's he is the man! He can custom make anything you need.

Wednesday 31st July:

This was a chance for teachers to be creative and do something related to Harry Potter, the Science department took up the challenge by transforming their room into a Potions class, where they did all kinds of magic and transformations.

Thursday 1st August:

A favourite event in the Harry Potter series is the Tri-Wizard Tournament. We did it NHS style, with a Scavenger hunt. Students competed in their houses and did a Book challenge with Melissa, Charades with Autumn, and a Word Activity where you make as many words as you can make from " DRACO DORMIENS NUNQUAM TITILLANDUS" the motto at Hogwarts. I think the total was over 80+. Who's who in Harry Potter with Tammy, and of course a Dance-off with Kaylee and Brayden. The points were close, but Slytherin won in the end, Gryffindor second, Hufflepuff third and Ravenclaw fourth. It was a fun day and I want to thank all the Senior students who helped with making it such a success, and for the Juniors running so fast to each task and having fun. We hope to make this an annual event.

-Whaea Eliza
---