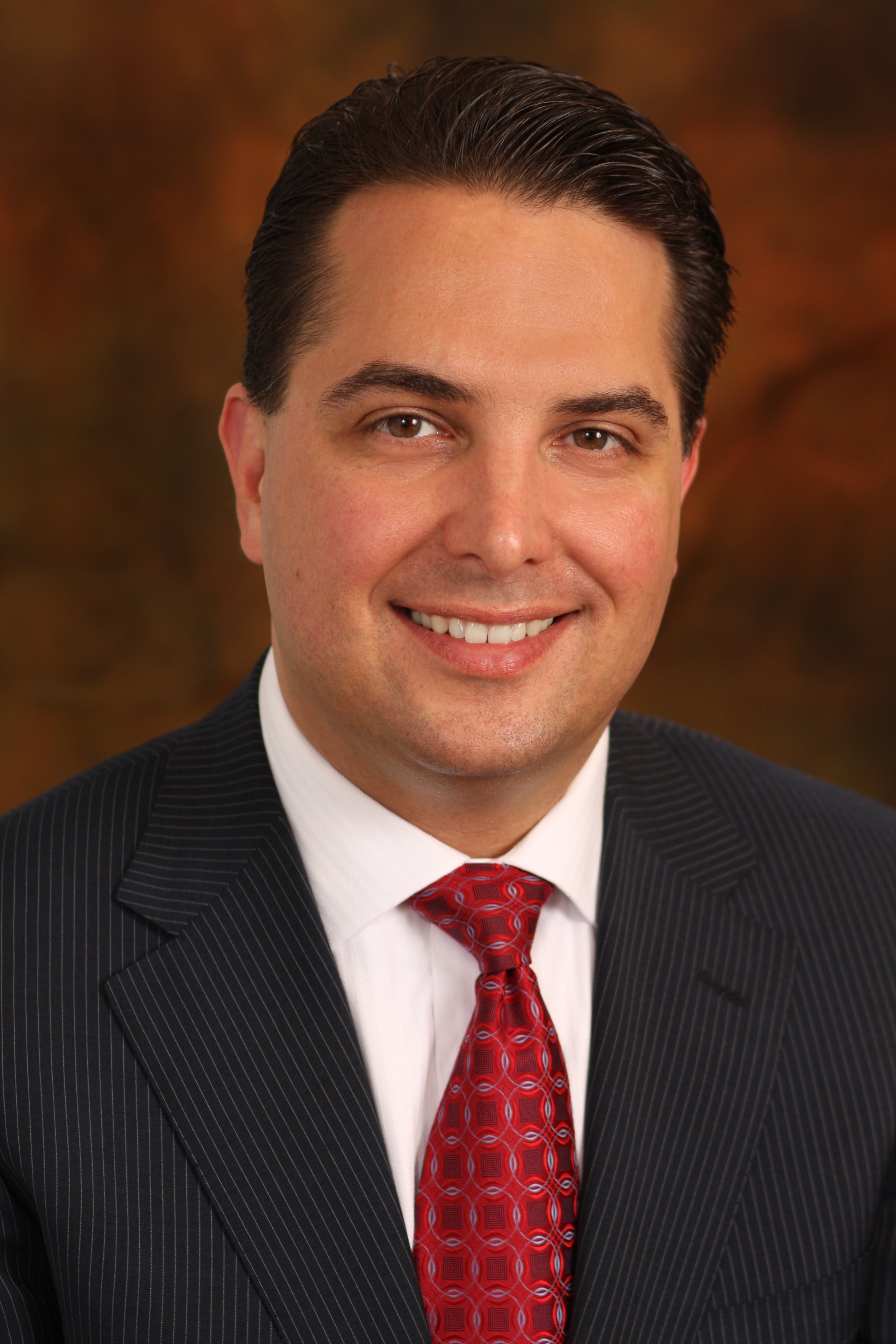 Matthew W. Daus, Esq.
Partner and Chairman, Windels Marx Transportation Practice Group
President, International Association of Transportation Regulators
Transportation Technology Chair, University Transportation Research Center
Contact: mdaus@windelsmarx.com
156 West 56th Street | New York, NY 10019
T. 212.237.1106 | F. 212.262.1215


---
Motorcoach Operators Can Now Apply for CERTS Funding Through July 19
The US Department of Treasury has opened the CERTS Portal for applications. The deadline to apply is July 19.

Established by the Consolidated Appropriations Act, 2021, the Coronavirus Economic Relief for Transportation Services (CERTS) Program was created to support transportation service providers affected by the COVID-19 pandemic, including motorcoach, school bus, passenger vessel, and pilot vessel companies.

Under the program, Treasury will provide up to $2 billion in grants to eligible companies that certify they have experienced an annual revenue loss of 25 percent or more as a direct or indirect result of COVID-19. CERTS grant funds are primarily to cover payroll costs, but may also be used to cover the acquisition of services, equipment, including PPE and protection measures from COVID-19 for workers and customers; continued operations and maintenance of existing equipment and facilities; rent, leases, insurance, and interest on regular debt service.

To be considered for a CERTS grant, an application must be completed, electronically signed, and submitted through the portal by 11:59 PM ET on July 19. After the deadline, the portal will not accept new applications, and users will not be able to finish draft applications in the portal.

To gain access to the CERTS portal and submit an application, a company representative must first register with a username and password through the ID.me identity service. Interested companies may register to obtain an ID.me username and password and access the CERTS portal here: https://api.id.me/en/session/new

Consult the Department of Treasury's program webpage, the Coronavirus Economic Relief for Transportation Services (CERTS) Program to get the full information. Treasury has recently published updated program guidelines, FAQs, and information about ID.me requirements. Motorcoach operators are encouraged to review the new document.

Matt Daus and his transportation practice group professionals are already assisting many transportation companies in applying for the CERTS grant funding. For further information and/or assistance in answering questions, reviewing draft applications and/or handling the entire process seamlessly, contact Matt Daus at mdaus@windelsmarx.com or 212-237-1106.

Click Here to Access the Portal
Publication Alert: New York City 2021 Mayoral Election
Transportation Policy Primer & Voter Guide: Candidates' Positions and Plans
(Primary Election Edition)

In conjunction with the University Transportation Research Center at the City College of New York (UTRC), Matthew W. Daus, Transportation Technology Chair at the UTRC, released a report today: New York City 2021 Mayoral Election Transportation Policy Primer & Voter Guide: Candidates' Positions and Plans. During this year's primary election on June 22, every citywide office is on the ballot, including the mayor. Among the many policy decisions, the new mayor must make will be those affecting transportation. From busways, bike lanes, and "Open Streets" to traffic congestion, Vision Zero, aggressive emissions, and climate-change goals, the next mayor will shape the way people and goods move around the City for years to come.

As it did for the 2013 NYC mayoral election, the UTRC has again compiled a report summarizing the leading candidates' positions on key issues affecting transportation. The purpose is to educate voters on important transportation issues and the candidates' stances on the issues that matter to New Yorkers.

This year's report is a compilation of policies expressed by the major candidates in response to a direct survey and policy statements taken from their official campaign websites, as well statements that the candidates made regarding these issues in public forums, in public appearances, to the press, and on social media from their official accounts.

The report covers an array of transportation topics that they will or could face when governing New York City from hot topics like busways and bike lanes to more niche issues like commuter vans and taxi stands. The report is a useful tool to help voters understand where candidates stand on many issues and how the candidates may handle similar issues if elected.

The UTRC formed a NYC Mayoral Election Transportation Policy "Advisory Committee," to advise and assist in the preparation of this report. The Advisory Committee is comprised of experts from every mode in the transportation field, including government policymaking, and representatives/leaders of various critical transportation stakeholders and influencers in the NYC area. The Advisory Committee includes:
Dr. Camille Kamga, Director, University Transportation Research Center at the City College of New York (UTRC)
Christopher Boylan, Director for Transportation and Infrastructure, Harris Rand Lusk; Director, Governmental & Strategic Partnerships, General Contractors Association of New York
Robert M. Brill, Esq., Law Offices of Robert M. Brill, LLC
Patrick W. Condren, President, Bus4NYC
Marco Conner DiAquoi, Deputy Director, Transportation Alternatives
Alex Elegudin, President and Co-founder, Wheeling Forward
Glenn R. Every, President + Director of BUS4NYC Coalition, Inc.
Ira J. Goldstein, Executive Director, Black Car Fund
Betsy Plum, Executive Director, Riders Alliance
Kenneth J. Podziba, President and Chief Executive Officer, Bike New York
Renae Reynolds, Executive Director, Tri-State Transportation Campaign
Elliot Sander, Board Member, Regional Plan Association
Samuel I. Schwartz, P.E., President + CEO, Sam Schwartz Transportation Consultants
Tom Wright, President + Chief Executive Officer, Regional Plan Association (RPA)
---
Windels Marx Transportation Practice Group News Feed - Volume 2 (2021), Edition 106
INTERNATIONAL NEWS
Canada Needs a National Public Transportation System — Here's Why
Many communities in Canada currently lack intercity and regional transportation and are "under-served with intermittent, expensive and sometimes unsafe transportation options."
Click Here to Read More

New Carbon Neutral Ride-Hailing Service Launches in Birmingham and Wolverhampton
Bolt aims to support the cities in improving their air quality, following Birmingham's introduction of the Clean Air Zone.
Click Here to Read More

Didi's Red-Hot IPO Is Seeing the Shadow of Chinese Antitrust Scrutiny
China's top market regulator, the State Administration for Market Regulation, has opened an investigation into whether the firm has used any unfair competitive practices against smaller rivals.
Click Here to Read More
---
NATIONAL NEWS
Pee Bottles, Constant Monitoring and Blowing Through Stop Signs: Amazon DSP Drivers Describe the Job
Amazon has been relying less and less on UPS and the U.S. Postal Service, building its own network of more than 2,000 independent contractors who then hire drivers for those dark blue Prime vans.
Click Here to Read More

By 'Land, Sea, and Air,' GM Plans to Expand Fuel-Cell Business beyond EVs
GM sees tremendous opportunities for fuel cells in the military, commercial vehicles and other forms of transportation, such as rail and maritime.
Click Here to Read More

White House Waiting for More Details before Committing to Bipartisan Infrastructure Deal
President Biden may meet with senators backing a bipartisan infrastructure deal this week, but the White House is waiting for more details before endorsing the framework.
Click Here to Read More
---
LOCAL NEWS
NJ Transit First Agency to Let Riders Ditch Their Masks in Outdoor Areas Only
NJ Transit became the first transportation agency in the state to let riders take off their masks in outdoor areas only, following recent guidance from federal agencies including Centers for Disease Control.
Click Here to Read More

Subway Crime Spiked Last Month as MTA Pushed de Blasio for More Police
Felony assaults were off the rails within the Big Apple's transit system last month — part of an overall surge in serious crime underground, according to new NYPD statistics.
Click Here to Read More

Don't Even Think of Driving There! Manhattan's 14th Street Sees More Motorists Ticketed than Any Other Busway
Drivers illegally blocking the 14th Street busway in Manhattan are almost three times more likely to get fined compared to other city busways, an amNewYork Metro analysis of city data found.
Click Here to Read More
Senator Collins Urges Transportation Secretary to Expedite Distribution of COVID-19 Relief for Motorcoaches & Passenger Vessels

At an Appropriations Committee hearing, U.S. Senator Susan Collins, the Ranking Member of the Transportation Appropriations Subcommittee, urged Department of Transportation (DOT) Secretary Pete Buttigieg to expedite the distribution of COVID-19 relief funding for the bus, motorcoach, and passenger vessel industries.

The COVID-19 relief bill that was signed into law on December 27, 2021 included $2 billion for the Coronavirus Economic Relief for Transportation Services (CERTS) Act that Senator Collins co-authored with Senator Jack Reed (D-RI). Senator Collins strongly advocated for the inclusion of this assistance in the COVID-19 relief package.

For the more than 3,000—mostly small and family-owned—motorcoach companies across the U.S., the cancellation of school field trips, tours, and college sports seasons forced thousands of employees to be furloughed or laid off. Finally, privately-owned school bus companies, which are responsible for transporting many of the more than 23 million school children who take the bus to school each day, faced significant losses when states and localities moved to virtual learning and curtailed extracurricular and afterschool programs.

Click Here to Read More
Message from Matthew W. Daus, Partner & Practice Chair
Our COVID-19 transportation newsfeed remains a popular weekday service with our clients, friends, and colleagues, and will continue until further notice. Unfortunately, the pandemic shows no signs of slowing down, and there remains a steady stream of international, national, and local transportation-related news. We are mindful and sympathetic to the economic difficulties that our readers continue to face. We sincerely hope that this service, and our law firm's services, have helped in some small way to provide information that is useful to your business or entity in making strides to survive, and to one day thrive again, once we all reach the other side of this challenging moment in history. Let us not forget our loved ones, family, and friends who left us too soon due to the pandemic, and let their memories inspire us to move forward with resolve, as we continue to also be inspired by our health care, emergency, and essential workers, including the professional drivers who are on the front lines of our industry. Stay informed, focused, motivated, and resilient, for your employees, families, and passengers who rely on you to move the world!