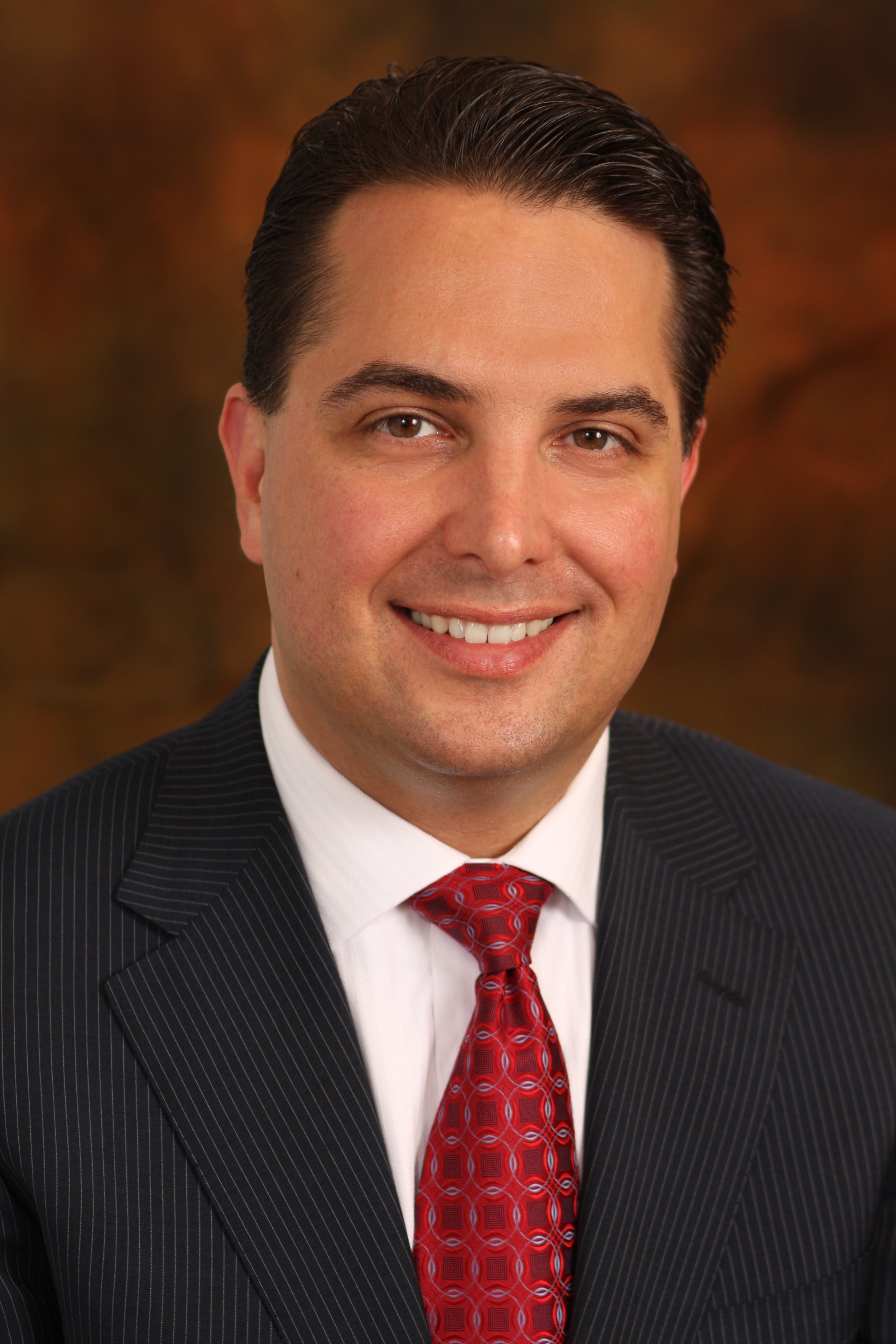 Matthew W. Daus, Esq.
Partner and Chairman, Windels Marx Transportation Practice Group
President, International Association of Transportation Regulators
Transportation Technology Chair, University Transportation Research Center
Contact: mdaus@windelsmarx.com
156 West 56th Street | New York, NY 10019
T. 212.237.1106 | F. 212.262.1215


---
We would like to wish you and your family a blessed Eid!




What to Watch in the Car Share Rental Company Turf Wars

The growth of car sharing apps that connect personal vehicle owners to prospective renters has prompted a mix of state and local regulations, as well as court battles, over whether the apps should be subject to the same rules as car rental companies.

Turo Inc., Getaround Inc., and other peer-to-peer car sharing apps have become central figures in turf wars in cities like Los Angeles, Boston, Nashville, and Tampa that have pitted the tech-based companies against airport authorities. Meanwhile, the American Car Rental Association and rental car giants like Enterprise Holdings Inc. have demanded that the newer tech-based rivals be subject to stiffer rules to ensure parity and a level playing field.

Among the key issues in dispute is whether the apps should be subject to similar licensing and permitting rules, taxes, and fees as those imposed on traditional rental car companies and ride-hailing companies such as Uber Technologies Inc. and Lyft Inc., particularly for access to lucrative passenger pickups and drop-offs at major airports.

At least 13 states and various cities have enacted laws regulating peer-to-peer car sharing companies differently than traditional car rental companies. In the past year, dozens more states including New York and Connecticut have considered legislation covering peer-to-peer car sharing apps, efforts that experts say are partly intended to blunt the economic impacts of the COVID-19 pandemic and promote competition.

A handful of lawsuits involving Turo, one of the more widely recognized car sharing apps, and airport authorities dueling over trespass and unjust enrichment claims have yielded mixed results. Turo has steadfastly maintained that it simply offers an online platform to connect car owners to people looking for short-term car rentals. As such, Turo has argued it should not be subject to laws aimed at rental businesses that own fleets of cars and require brick-and-mortar infrastructure.

"These lawsuits and legal disputes really are all about the money," said Matthew W. Daus, Chair of Windels Marx Lane & Mittendorf LLP's Transportation Practice Group. "Airports have seen a decline for many years in parking revenue — in part fueled by the growth of transportation network companies like Uber and Lyft — and they responded in kind by fighting with them initially, and then regulating them, opening up new revenue lines. The same path is now being forged with respect to car sharing services like Turo."

"While these lawsuits predate the pandemic, given the loss of revenue, cities are not going to leave money on the table now," Daus added.
Click Here to Read More
If you have any questions about the CERTS guidelines for your company, please contact Matt Daus at mdaus@windelsmarx.com.

ALERT FOR BUS & MOTORCOACH OPERATORS:
Updated Guidelines for the Coronavirus Economic Relief for Transportation Services (CERTS) Grant Program Eligible Uses of Funding is Posted


The U.S. Department of the Treasury, in consultation with the U.S. Department of Transportation, just issued guidelines pursuant to the Coronavirus Economic Relief for Transportation Services (CERTS) Act.

Established by the Consolidated Appropriations Act of 2021, the CERTS Program was created to support certain transportation service providers affected by the COVID-19 pandemic.

Under the program, Treasury will provide up to $2 billion in grants. Transportation companies that certify they have experienced an annual revenue loss of 25 percent or more as a direct or indirect result of COVID-19 are eligible for the program. CERTS grant funds are primarily to cover payroll costs, but may also be used to cover the acquisition of services, equipment, including PPE and protection measures from COVID-19 for workers and customers; continued operations and maintenance of existing equipment and facilities; rent, leases, insurance, and interest on regular debt service.

Under the recently released guidelines, companies may use grant funds for operating expenses, including but not limited to:
Payment of payroll costs and compensation of returning employees for lost pay and benefits during the COVID-19 pandemic

"Payroll costs" means:

any payment to an employee of compensation in the form of
salary, wage, commission, or similar compensation;

payment of a cash tip or an equivalent;

payment for vacation, parental, family, medical, or sick leave;

payment required for the provision of group health care or other group insurance benefits, including insurance premiums;

payment of a retirement benefit;

payment of a State or local tax assessed on employees with respect to compensation; or

paid administrative leave; and

any payment of compensation to, or income of, a sole proprietor or independent contractor that is a wage, commission, income, net earnings from self-employment, or similar compensation; and

in an amount equal to not more than $100,000 during 1 calendar year, as prorated to reflect the date during a calendar year on which all CERTS grant funds have been expended;

the acquisition of services, personal protective equipment, and other measures needed to protect workers and customers from COVID–19

operations and maintenance of existing capital equipment and facilities, such as rent, leases, insurance, and interest on regularly scheduled debt service
The CERTS Act grant program is not open yet, but bus and motorcoach companies should begin the process by registering for a company unique ID number with the Treasury Department and collecting the corporate and financial documents that would support the CERTS Act grant application.

Once Treasury begins accepting online applications, the CERTS Act grant program will only be open for 4 weeks. So, companies should begin preparing these items now.

Click Here to Read More
---
Windels Marx Transportation Practice Group News Feed - Volume 2 (2021), Edition 82
INTERNATIONAL NEWS
Gig-Economy Riders in Spain Must Become Staff within 90 Days under New Rule
Food delivery companies based in Spain have three months to convert their couriers into staff workers under new rules approved by the government, one of the first laws in Europe regulating gig-economy workers' rights.
Click Here to Read More

BNEF Predicts Electric Cars Will Be Cheaper in Europe than Conventional Cars by 2027
In a study for Transport & Environment, Bloomberg New Energy Finance claims electric cars and vans will cost less to manufacture in Europe than conventional vehicles by 2027.
Click Here to Read More

Ola to Start Doorstep Delivery of Oxygen Concentrators to Consumers
The service, which will be provided free through the Ola app, will start rolling out in Bengaluru starting this week, with an initial set of 500 oxygen concentrators.
Click Here to Read More
---
NATIONAL NEWS
Secretary Pete Buttigieg on the Future of Transportation
The Secretary says that transportation is a major, major investment in setting America on the right path for the years ahead.
Click Here to Read More

Uber, Lyft to Give Free Rides to COVID-19 Vaccine Sites in Deal with White House
Uber and Lyft will provide free rides to any user traveling to get the COVID-19 vaccine through an agreement reached with the White House.
Click Here to Read More

Bird Reportedly Prepares to Go Public via SPAC, Aims for 2023 Profitability
Micromobility startups are following the lead of EV companies going public via mergers with special purpose acquisition companies, a financial instrument that came back en vogue in 2020.
Click Here to Read More
---
LOCAL NEWS
DOT to Gain Control over Revel and Other 'Shared' Mopeds
The New York City Council will give the Department of Transportation the power to permit and regulate moped-sharing services like Revel.
Click Here to Read More

Streets Week: De Blasio Announces over 58 Miles of New Bike and Bus Lanes in 2021
Mayor Bill de Blasio's "blitz" to step up traffic safety enforcement, and make infrastructure improvements plowed ahead with the announcement that the city would complete 30 miles of bike lanes and 28 miles of bus lanes.
Click Here to Read More

New York City's Subways, Buses Reaches Record Highs since Start of Pandemic: MTA
Ridership in the New York City transit system is continuing to grow and reaching record highs since the start of the pandemic.
Click Here to Read More
Alert: New Mobility Option Available in NYC!

JOCO is a New York City-based startup that is using premium electric-assist bikes to create the most efficient, sustainable, and enjoyable way to commute. Currently, in 30 private parking garages throughout Manhattan, JOCO plans to expand to 100 locations in New York City by the summer.

Co-founded in 2019 by Jonathan Cohen and Jonathan A. Cohen, two Columbia MBA grads with diverse experience in transportation and in real estate, JOCO believes that New York City is going to emerge from the pandemic stronger than before. In the months ahead, the company anticipates that it will be expanding operations to help New Yorkers with more mobility options as they return to work and begin to enjoy the city as it re-opens.

JOCO's fee structure is $1 to unlock and 25 cents per minute, with monthly and annual membership options as well. The bikes are 100% electric and charge at the docking stations located inside private facilities—parking garages, office & residential buildings, retail spaces. By charging at the docking stations, it ensures that the bikes will always have a full battery and is much better for the environment. Because the docks are all located inside, it ensures the cleanliness and premium quality of the bikes.

Download the JOCO app now!
Message from Matthew W. Daus, Partner & Practice Chair
Our COVID-19 transportation newsfeed remains a popular weekday service with our clients, friends, and colleagues, and will continue until further notice. Unfortunately, the pandemic shows no signs of slowing down, and there remains a steady stream of international, national, and local transportation-related news. We are mindful and sympathetic to the economic difficulties that our readers continue to face. We sincerely hope that this service, and our law firm's services, have helped in some small way to provide information that is useful to your business or entity in making strides to survive, and to one day thrive again, once we all reach the other side of this challenging moment in history. Let us not forget our loved ones, family, and friends who left us too soon due to the pandemic, and let their memories inspire us to move forward with resolve, as we continue to also be inspired by our health care, emergency, and essential workers, including the professional drivers who are on the front lines of our industry. Stay informed, focused, motivated, and resilient, for your employees, families, and passengers who rely on you to move the world!