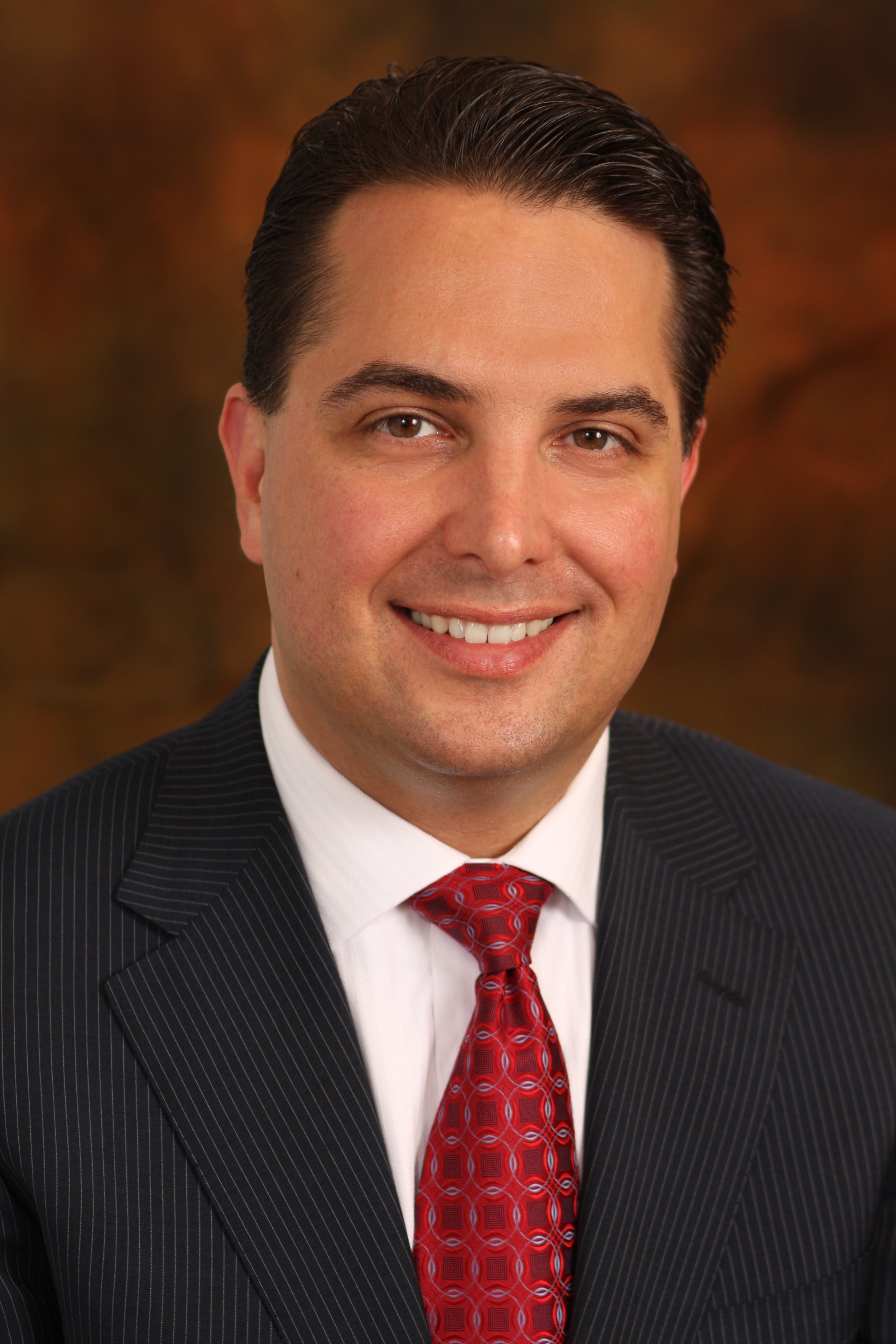 Matthew W. Daus, Esq.
Partner and Chairman, Windels Marx Transportation Practice Group
President, International Association of Transportation Regulators
Transportation Technology Chair, University Transportation Research Center
Contact: mdaus@windelsmarx.com
156 West 56th Street | New York, NY 10019
T. 212.237.1106 | F. 212.262.1215


---
House Moderates Unveil $1.25 Trillion Infrastructure Plan


A bipartisan group of House moderates unveiled an eight-year, $1.25 trillion infrastructure plan designed to help break the months-long impasse over President Biden's top domestic legislative priority.

The framework offered by the 58-member Problem Solvers Caucus calls for more than $959 billion for traditional infrastructure, including highways, bridges, rail, airports and waterways; $25 billion of that money would be set aside for electric vehicle infrastructure, including electric buses.

In the coming days, the group — 29 Democrats and 29 Republicans — will offer proposals for how to pay for the package but it is not backing tax increases that Biden and progressives want, sources said. About $762 billion of the package represents new spending.

The impact of the Problem Solvers plan remains to be seen. The group had played a major role in breaking the partisan impasse that had stalled a huge coronavirus relief package in December, leading to the adoption of $900 billion in new COVID-19 spending.

The focus of the current infrastructure debate, however, has been in the Senate, where President Biden has sought Republican buy-in for at least a significant part of the $2.25 trillion public works plan he proposed earlier in the year.

Click Here to Read More

Transportation Talk with Eric Adams: Brooklyn Borough President and New York City Mayoral Candidate

Matthew Daus recently hosted a Transportation Talk with Eric Adams, New York City Mayoral Candidate and current Brooklyn Borough President. Adams spoke to a diverse audience that represented a large swath of the city's private passenger transportation modes, including members of the black car, luxury limousine, private bus, non-emergency medical transport, paratransit, and yellow cab industries, as well as leasing and rental companies, driver groups, scooter and bike-share companies, and mobility partners.

After giving a brief overview of his personal history and his path to the candidacy, Adams answered questions regarding pressing transportation issues that are now being faced across the city. Key takeaways from Adams's talk:
Municipal car share: Adams believes that there are too many personal vehicles on our streets, and that City government employees should be leaders in using alternative forms of transportation. His team is exploring the benefits of a municipal car sharing system for City employees, which he believes can be a more cost-effective way to deploy city fleets. Adams will explore how traditional taxis, black cars, and for-hire vehicles could be implemented into such a scheme.
Electric vehicles: Availability of battery charging stations is currently a barrier for the widespread deployment of electric vehicles in NYC. If elected, Adams will continue to expand charging infrastructure to incentivize drivers to go electric.
Taxi vouchers for municipal employees: When asked if he would support a potential program to provide taxi vouchers to municipal employees to do their jobs, promoting business for this industry, Adams responded enthusiastically. He reiterated that City employees should lead by example and not use personal vehicles.
Ridesharing and the gig economy: The proliferation of ride sharing and gig worker economy has led to numerous problems for New York—an increase in wandering vehicles that contribute to congestion, the decimation of the taxi industry, and employee status questions. Adams believes that NYC is ready for a transportation paradigm shift and that it is time to make a strong decision addressing these problems. He said he would create a blue print for moving forward with industry insiders leading the conversation.
Livery Industry: Adams believes that the City must take care of not only drivers but also base owners. Everyone is working to make enough of a profit to provide for their family. The next City government needs to listen to industry voices and find a middle ground.
Medallion Bailout: Adams said he supports a medallion bailout, stating that he believes the City did a disservice to the yellow cab industry and must be held responsible. As we bailout medallion owners, he believes that we must also look out for the drivers who are not medallion owners.
A model for other cities: Lastly, Adams expressed a desire to make New York City's transportation system a model for the entire globe. To achieve this, he will work to channel underutilized resources, and re-imagine how we deliver food, non-emergency medical transport, and accessible rides.
---
Windels Marx Transportation Practice Group News Feed - Volume 2 (2021), Edition 101
INTERNATIONAL NEWS
Uber Demand Sees Pre-Pandemic Levels in Europe, Faces Driver Shortage
Across Europe, Uber has witnessed a sharp increase in bookings.
Click Here to Read More

Northern Ireland Taxi Firms Unable to Meet Demand
Taxi firms have said a shortage of new drivers, combined with people leaving the industry, has left them unable to meet demand.
Click Here to Read More

Amazon Car Rentals UAE: Consumers the Big Winners but Smaller Firms May Face the Squeeze
Industry experts said they expected the move would lead to a drop in car rental prices across the country, to the benefit of consumers.
Click Here to Read More
---
NATIONAL NEWS
The High Cost of Wide Streets
Almost one-fifth of cities' land is taken up by streets—that is valuable property that could be used for bike lanes, transit, greenspace or housing.
Click Here to Read More

With Transportation, We Must Not Return to 'Normal'
We have all been yearning for a return to normalcy, but that should not apply to traffic congestion, which steals time, wastes money, and pollutes the air.
Click Here to Read More

No Parking: Cities Rethink Garages for a World with Fewer Personal Cars
Public parking may never disappear, but autonomous vehicles, remote work, and generational trends are prompting planners to reconsider its function in the downtown core.
Click Here to Read More
---
LOCAL NEWS
Albany Kills Split Leadership Bill that Tapped Sarah Feinberg as First Female MTA Chair
A bill that would have split up the MTA's top leadership post and made Sarah Feinberg the authority's first female chair is dead in Albany, following opposition from lawmakers.
Click Here to Read More
Waymo Teams up with Trucker JB Hunt on Autonomous Freight Hauling in Texas
The plan is to use autonomous trucks to haul freight along Interstate 45 in Texas.
Click Here to Read More
Will State Legislators Block Cuomo's Unchecked MTA Power?
Transit and transparency activists want legislators to finally overturn an executive order that Gov. Cuomo issued in 2017, and has renewed every month for 49 consecutive months, that declared the subway system an official disaster area.
Click Here to Read More
New EEOC Guidance Addresses COVID-19 Vaccine Incentives

The U.S. Equal Employment Opportunity Commission (EEOC) recently issued updated and expanded guidance on COVID-19 vaccines. Among the topics the EEOC addressed is how the Americans with Disabilities Act (ADA) and the Genetic Information Nondiscrimination Act (GINA) apply when an employer offers incentives for employees to provide documentation showing they have been vaccinated against COVID-19.

According to the EEOC, federal EEO laws do not prevent or limit employers from offering incentives to employees to voluntarily provide documentation or other confirmation of vaccination obtained from a third party (not the employer) in the community, such as a pharmacy, personal health care provider, or public clinic. If employers choose to obtain vaccination information from their employees, employers must keep vaccination information confidential pursuant to the ADA.

If you have any questions about the EEOC guidelines and your company's policies related to COVID-19, please contact Matt Daus at mdaus@windelsmarx.com.

Click Here to Read More
Message from Matthew W. Daus, Partner & Practice Chair
Our COVID-19 transportation newsfeed remains a popular weekday service with our clients, friends, and colleagues, and will continue until further notice. Unfortunately, the pandemic shows no signs of slowing down, and there remains a steady stream of international, national, and local transportation-related news. We are mindful and sympathetic to the economic difficulties that our readers continue to face. We sincerely hope that this service, and our law firm's services, have helped in some small way to provide information that is useful to your business or entity in making strides to survive, and to one day thrive again, once we all reach the other side of this challenging moment in history. Let us not forget our loved ones, family, and friends who left us too soon due to the pandemic, and let their memories inspire us to move forward with resolve, as we continue to also be inspired by our health care, emergency, and essential workers, including the professional drivers who are on the front lines of our industry. Stay informed, focused, motivated, and resilient, for your employees, families, and passengers who rely on you to move the world!