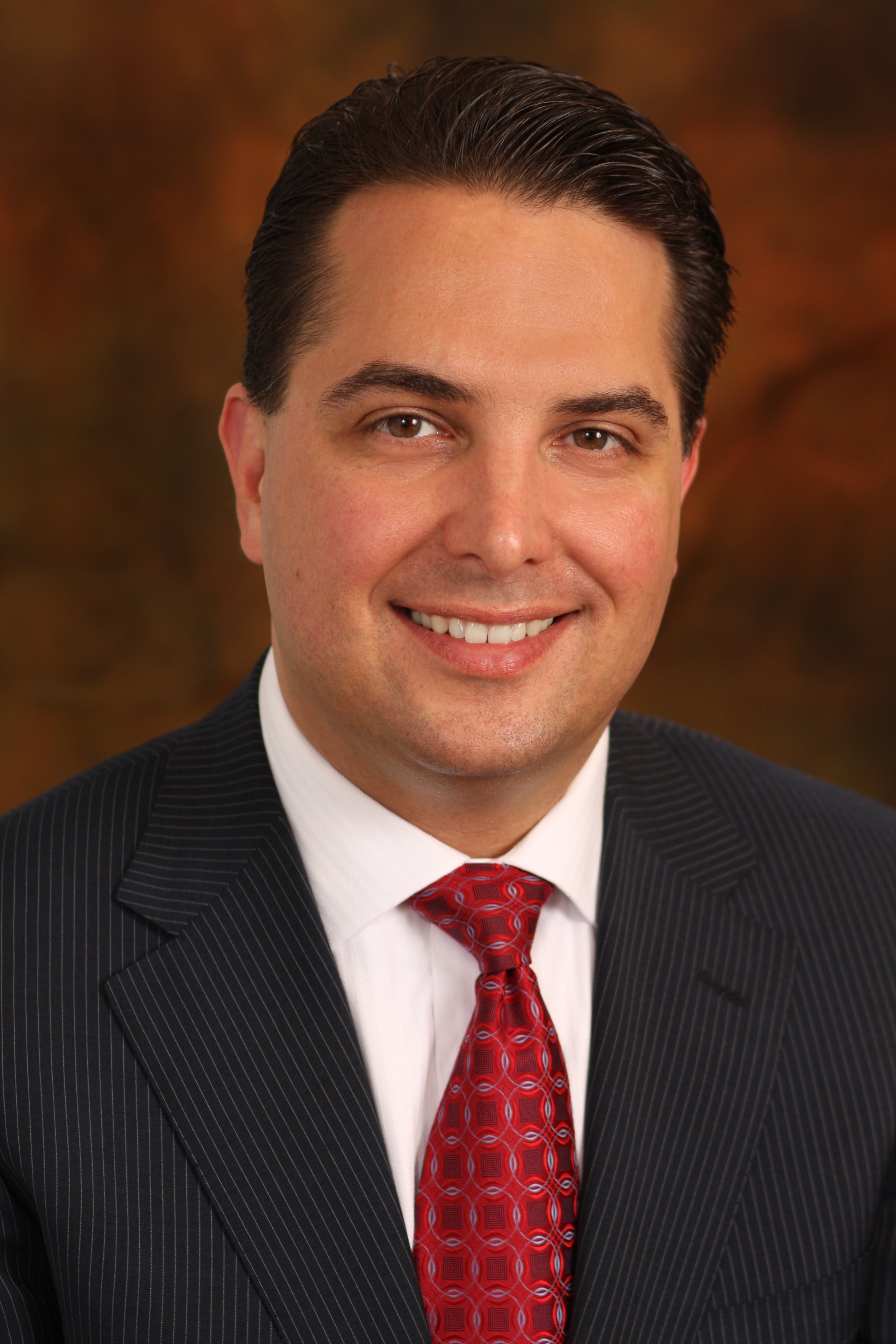 Matthew W. Daus, Esq.
Partner and Chairman, Windels Marx Transportation Practice Group
President, International Association of Transportation Regulators
Transportation Technology Chair, University Transportation Research Center
Contact: mdaus@windelsmarx.com
156 West 56th Street | New York, NY 10019
T. 212.237.1106 | F. 212.262.1215


---
In Honor of Juneteenth


Yesterday, President Joseph Biden signed a bill into law making Juneteenth a federal holiday.

For generations, African-Americans have celebrated the end of slavery in America on Juneteenth. Juneteenth—short for June 19—commemorates the day in 1865 when federal troops arrived in Galveston, Texas to take control of the state and to ensure that all slaves were freed. The troops arrived two and one-half years after President Abraham Lincoln signed the Emancipation Proclamation on September 22, 1862, which declared that as of January 1, 1863, all enslaved people in the states "shall be then, thenceforward, and forever free."

Note: Slavery was formally abolished with the adoption of the 13th Amendment.

We would also like to recognize- and wish those who are celebrating- a Happy Father's Day this weekend!

---
Senator Collins Urges Transportation Secretary to Expedite Distribution of COVID-19 Relief for Motorcoaches & Passenger Vessels

At an Appropriations Committee hearing, U.S. Senator Susan Collins, the Ranking Member of the Transportation Appropriations Subcommittee, urged Department of Transportation (DOT) Secretary Pete Buttigieg to expedite the distribution of COVID-19 relief funding for the bus, motorcoach, and passenger vessel industries.

The COVID-19 relief bill that was signed into law on December 27, 2021 included $2 billion for the Coronavirus Economic Relief for Transportation Services (CERTS) Act that Senator Collins co-authored with Senator Jack Reed (D-RI). Senator Collins strongly advocated for the inclusion of this assistance in the COVID-19 relief package.

For the more than 3,000—mostly small and family-owned—motorcoach companies across the U.S., the cancellation of school field trips, tours, and college sports seasons forced thousands of employees to be furloughed or laid off. Finally, privately-owned school bus companies, which are responsible for transporting many of the more than 23 million school children who take the bus to school each day, faced significant losses when states and localities moved to virtual learning and curtailed extracurricular and afterschool programs.

Click Here to Read More
Publication Alert: New York City 2021 Mayoral Election
Transportation Policy Primer & Voter Guide: Candidates' Positions and Plans
(Primary Election Edition)

In conjunction with the University Transportation Research Center at the City College of New York (UTRC), Matthew W. Daus, Transportation Technology Chair at the UTRC, released a report today: New York City 2021 Mayoral Election Transportation Policy Primer & Voter Guide: Candidates' Positions and Plans. During this year's primary election on June 22, every citywide office is on the ballot, including the mayor. Among the many policy decisions, the new mayor must make will be those affecting transportation. From busways, bike lanes, and "Open Streets" to traffic congestion, Vision Zero, aggressive emissions, and climate-change goals, the next mayor will shape the way people and goods move around the City for years to come.

As it did for the 2013 NYC mayoral election, the UTRC has again compiled a report summarizing the leading candidates' positions on key issues affecting transportation. The purpose is to educate voters on important transportation issues and the candidates' stances on the issues that matter to New Yorkers.

This year's report is a compilation of policies expressed by the major candidates in response to a direct survey and policy statements taken from their official campaign websites, as well statements that the candidates made regarding these issues in public forums, in public appearances, to the press, and on social media from their official accounts.

The report covers an array of transportation topics that they will or could face when governing New York City from hot topics like busways and bike lanes to more niche issues like commuter vans and taxi stands. The report is a useful tool to help voters understand where candidates stand on many issues and how the candidates may handle similar issues if elected.

The UTRC formed a NYC Mayoral Election Transportation Policy "Advisory Committee," to advise and assist in the preparation of this report. The Advisory Committee is comprised of experts from every mode in the transportation field, including government policymaking, and representatives/leaders of various critical transportation stakeholders and influencers in the NYC area. The Advisory Committee includes:
Dr. Camille Kamga, Director, University Transportation Research Center at the City College of New York (UTRC)
Christopher Boylan, Director for Transportation and Infrastructure, Harris Rand Lusk; Director, Governmental & Strategic Partnerships, General Contractors Association of New York
Robert M. Brill, Esq., Law Offices of Robert M. Brill, LLC
Patrick W. Condren, President, Bus4NYC
Marco Conner DiAquoi, Deputy Director, Transportation Alternatives
Alex Elegudin, President and Co-founder, Wheeling Forward
Glenn R. Every, President + Director of BUS4NYC Coalition, Inc.
Ira J. Goldstein, Executive Director, Black Car Fund
Betsy Plum, Executive Director, Riders Alliance
Kenneth J. Podziba, President and Chief Executive Officer, Bike New York
Renae Reynolds, Executive Director, Tri-State Transportation Campaign
Elliot Sander, Board Member, Regional Plan Association
Samuel I. Schwartz, P.E., President + CEO, Sam Schwartz Transportation Consultants
Tom Wright, President + Chief Executive Officer, Regional Plan Association (RPA)
---
Windels Marx Transportation Practice Group News Feed - Volume 2 (2021), Edition 105
INTERNATIONAL NEWS
TfL and Mayor Win Appeal over Lawfulness of Streetspace Program
The policy was described as "seriously flawed" when deemed unlawfully introduced, but City Hall is rejoicing now.
Click Here to Read More

Careem CEO Says the Middle East Is 'Not Very Far' from Seeing More Billion-Dollar Start-Ups
There are 16 unicorns in the Middle East and North Africa as of April this year, according to data from Statista.
Click Here to Read More

Baidu Pushes to Put Driverless Taxis on China's Roads, Pledging to Build 1,000 in 3 Years
Baidu has been testing robotaxis in a number of major cities across China, but a new partnership with state-owned automaker BAIC Group will attempt to commercialize autonomous taxis on a mass scale.
Click Here to Read More
---
NATIONAL NEWS
Electric Vehicles Won't Save Us
Electric vehicles are better than gas-powered ones, but they are still an environmental catastrophe.
Click Here to Read More

Pandemic Cuts to Public Transit Persist in Major U.S. Cities
In Los Angeles, San Francisco and Washington, D.C., bus and rail service remain far below where they were before COVID-19.
Click Here to Read More

Senate Committee Approves Bipartisan $78 Billion Rail and Transportation Safety Bill
It will be added to a highway funding measure as the Senate tries to assemble a five-year transportation spending package.
Click Here to Read More
---
LOCAL NEWS
Brooklyn Bridge Traffic-to-Bike Lane Conversion Begins Monday
The NYC Department of Transportation will close off the Brooklyn Bridge's innermost westbound lane to car traffic Monday night to convert the space into a two-way bike lane.
Click Here to Read More
COVID Vaccine Chicago: Shots Now Offered at Some CTA Train Stations
Chicago will start to offer COVID vaccines at some CTA train stations.
Click Here to Read More
Metra Ridership Hits a Post-COVID High
Masks are still required on trains, and $10 all-day passes will be extended through September 30.
Click Here to Read More
Presentation Alert: Big Transportation Data Access & Privacy in a Multi-Modal Autonomous & Connected World

On Wednesday, June 23, 2021, at 10:40 am, Matt Daus will be presenting Big Transportation Data Access & Privacy in a Multi-Modal Autonomous & Connected World at the International Symposium on Transportation Data & Modeling hosted by the University of Michigan. The speech will focus on public access to transportation data that is used for modelling, analytics, studies, and service delivery in a public/private context.

Emerging mobility trends, which include the testing and implementation of automated and connected vehicles, advances in software and data mining for traffic and congestion mitigation, and shared mobility integration with public transit agencies and Transportation Network Companies (TNCs) all involve government access to private data.

Matt will explain the legal and regulatory framework, which currently involves a combination of public/private partnership agreements, agency regulations, and freedom of information laws. His presentation will also cover the impact of recent court decisions on who may gain access to transportation data once it is shared with public universities or government agencies.

Click Here to Learn More
Message from Matthew W. Daus, Partner & Practice Chair
Our COVID-19 transportation newsfeed remains a popular weekday service with our clients, friends, and colleagues, and will continue until further notice. Unfortunately, the pandemic shows no signs of slowing down, and there remains a steady stream of international, national, and local transportation-related news. We are mindful and sympathetic to the economic difficulties that our readers continue to face. We sincerely hope that this service, and our law firm's services, have helped in some small way to provide information that is useful to your business or entity in making strides to survive, and to one day thrive again, once we all reach the other side of this challenging moment in history. Let us not forget our loved ones, family, and friends who left us too soon due to the pandemic, and let their memories inspire us to move forward with resolve, as we continue to also be inspired by our health care, emergency, and essential workers, including the professional drivers who are on the front lines of our industry. Stay informed, focused, motivated, and resilient, for your employees, families, and passengers who rely on you to move the world!