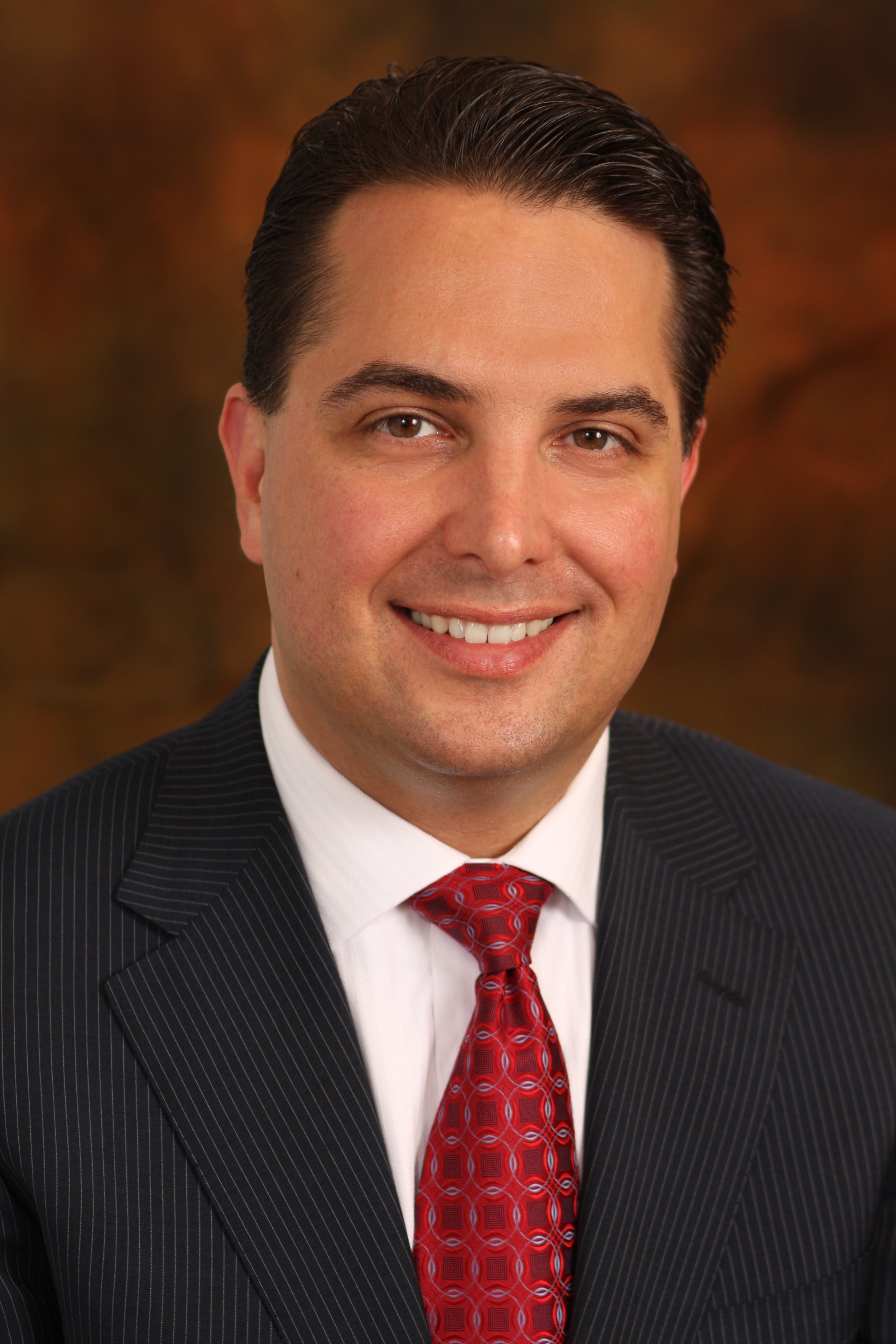 Matthew W. Daus, Esq.
Partner and Chairman, Windels Marx Transportation Practice Group
President, International Association of Transportation Regulators
Transportation Technology Chair, University Transportation Research Center
Contact: mdaus@windelsmarx.com
156 West 56th Street | New York, NY 10019
T. 212.237.1106 | F. 212.262.1215
Buckle Up, Autonomous Vehicles Finally Get Federal Safety Standards

Autonomous vehicles and vehicles with automated driving functions now have their own set of motor vehicle safety standards, a U.S. federal agency ruled. The ruling begins to provide clarity on how passenger safety should be defined in vehicles that are designed without things like driver's seats and steering wheels.

The U.S. Department of Transportation's National Highway Traffic and Safety Administration (NHTSA) issued the first-of-its-kind final rule that updates the safety requirements for occupants in vehicles that do not have traditional manual controls associated with a human driver.

The rule, which, among other modifications, changes terminology in the Federal Motor Vehicle Safety Standards (FMVSS) to reflect the spatial layout of automated vehicles, builds on the agency's previous efforts to ensure public safety as automation evolves. Last year, NHTSA issued an order that required AV operators and manufacturers to report crashes to the agency, and in 2020, it launched an AV testing initiative that allows states and companies to submit information about AV testing that can be viewed by the public.

In many ways, the rule is reactive to an industry that is already well under way. However, no purpose-built AVs have been deployed on public roads yet, so forming the basis of regulation for new types of vehicles now is certainly a step in the right direction.

Click Here to Read More
Mayor Adams Releases Blueprint for City's Economic Recovery: Includes Incentives for EVs and Small Businesses


New York City Mayor Eric Adams today released "Rebuild, Renew, Reinvent: A Blueprint for New York City's Economic Recovery," which outlines the mayor's vision for the city's economic recovery and the future of the city's economy — all built on equity and inclusivity.
The plan to accelerate the city's recovery and build a more resilient economy rests on five key pillars:
Restarting our city's economic engines and reactivating the public realm;

Supporting small businesses, entrepreneurship, and a more equitable economy;

Driving inclusive sector growth and building a future-focused economy;

Connecting New Yorkers to quality jobs and in-demand skills; and

Planning and building for inclusive growth now and in the future.
Among the strategies outlined in the blueprint are more than 70 concrete actions that will help realize the mayor's goal of rebuilding, renewing, and reimagining the city's economy. Of potential interest are the following:
Restarting Economic Engines:
Continue to support Open Restaurants, particularly in low-income communities. Since launching in Summer 2020, New York City's Open Restaurants program has helped save nearly 12,000 restaurants and 100,000 jobs by allowing establishments to continue serving on the roadway and sidewalk. The City will make the Open Restaurants program permanent by working with the City Council to finalize program legislation and establishing and communicating clear program guidelines that balance the needs of participating restaurants, local communities, and existing City operations.
Develop an "Open Restaurants Kit-of-Parts." The City will work with local designers and manufacturers to develop standardized, modular components for outdoor dining setups, including barriers, ramps, and platforms, that will follow the forthcoming permanent design guidelines currently in development.
Supporting Small Businesses:
Provide small businesses much-needed relief, cutting opening times in half, suspending the city's 25 percent surcharge on liquor licenses, streamlining inspections, reforming licensing requirements, providing back-office support and free tax preparation, improving language access, and helping small businesses expand their digital footprints.
Launch the Small Business Opportunity Fund to meet the financing needs of historically underserved local businesses and entrepreneurs, addressing critical gaps in access to capital.
M/WBE:
Reform and expand the city's Minority- and Women-Owned Business Enterprises (M/WBE) program to increase the number and size of city contracts going to M/WBE firms, help these firms grow, and support M/WBEs that have not sufficiently benefited from this program.
Connecting New Yorkers to Quality Jobs:
Advocate for worker protections and longer-term wage supports and solutions for lower-wage sectors.
Expand minimum labor standards to more app-based delivery workers:

Delivery is a central part of New York City's economy and has expanded dramatically throughout the pandemic. In addition to the roughly 65,000 app-based restaurant delivery workers who just recently won increased worker protections—including better control over routes, pay transparency, and minimum pay rates—another estimated 17,000 app-based delivery workers help move essential items to New Yorkers every day, from groceries to clothing to medicine.

Working with the City Council to raise labor standards for additional app-based delivery workers and partnering with community organizations and businesses, this administration will create a holistic way to get New Yorkers what they need in real time while ensuring these workers have a sustainable path to participating in this essential work.
Plan and Build for an Inclusive Future:
Expand opportunities for decarbonization projects via zoning and other tools. The City will propose citywide changes to zoning and other regulations as necessary to remove impediments to high performance buildings, decarbonization retrofit projects, solar energy, electric vehicle charging, and energy storage systems, as well as other measures that will be needed to help achieve our ambitious climate goals.
Click Here to Read More
---
Windels Marx Transportation Practice Group News Feed - Volume 3 (2022), Edition 44
INTERNATIONAL NEWS
Winnipeg Gig Drivers Look at Other Lines of Work as Rising Gas Prices Eat into Income
On Thursday, the average price for regular gasoline in Winnipeg was 173.6 cents per liter, up from 149.9 a week ago.
Click Here to Read More

Hero Brit Drives 80 Vulnerable Ukrainians over Polish Border in London Black Cab
Roman Tymchyshyn, 31, has transported around 80 people across the Polish border since February 28.
Click Here to Read More

China's Didi Cancels Exit from Russia under Public Pressure
Ride-hailing operator in struggle to stem losses as it plans to cut 20% of its staff.
Click Here to Read More
---
NATIONAL NEWS
United Airlines Letting Unvaccinated Employees Return to Work
United Airlines will let unvaccinated employees return to their full-time jobs by March 28.
Click Here to Read More

VW's Futuristic Electric Bus Is Real and Coming Soon
Volkswagen introduced two versions of an electric microbus — the ID. Buzz and ID. Buzz Cargo — that will go on sale soon.
Click Here to Read More

Tesla Insists Autopilot and Full Self-Driving Are Safe, but U.S. Senators are not Buying It
Tesla's Autopilot and Full Self-Driving features are safe, the company insists in a letter to two top Senate Democrats.
Click Here to Read More
LOCAL NEWS

A Waiter. A Cab Driver. An Engineer: The U.S. Fighters Bound for Ukraine
Last week, Yuriy Blazhkevych, a taxi driver who lives in Brighton Beach, Brooklyn, stood in his garage, scrolling through images of Ukraine on his phone less than 24 hours before boarding a flight to Warsaw and joining Ukraine's fight against Russia.
Click Here to Read More

New York, We Have a Problem: Pedestrian Injuries Are Soaring So Far This Year
Crashes that cause injuries, total injuries and injuries to pedestrians are up by double-digit percentages so far this year.
Click Here to Read More

Albany Pols Press State to Halt Hochul-Cuomo Penn Station Redesign for Review
A group of state senators representing New York City districts wants the state to hold off on Gov. Kathy Hochul's Penn Station area redevelopment until the project's finances can be analyzed by the city's Independent Budget Office.
Click Here to Read More