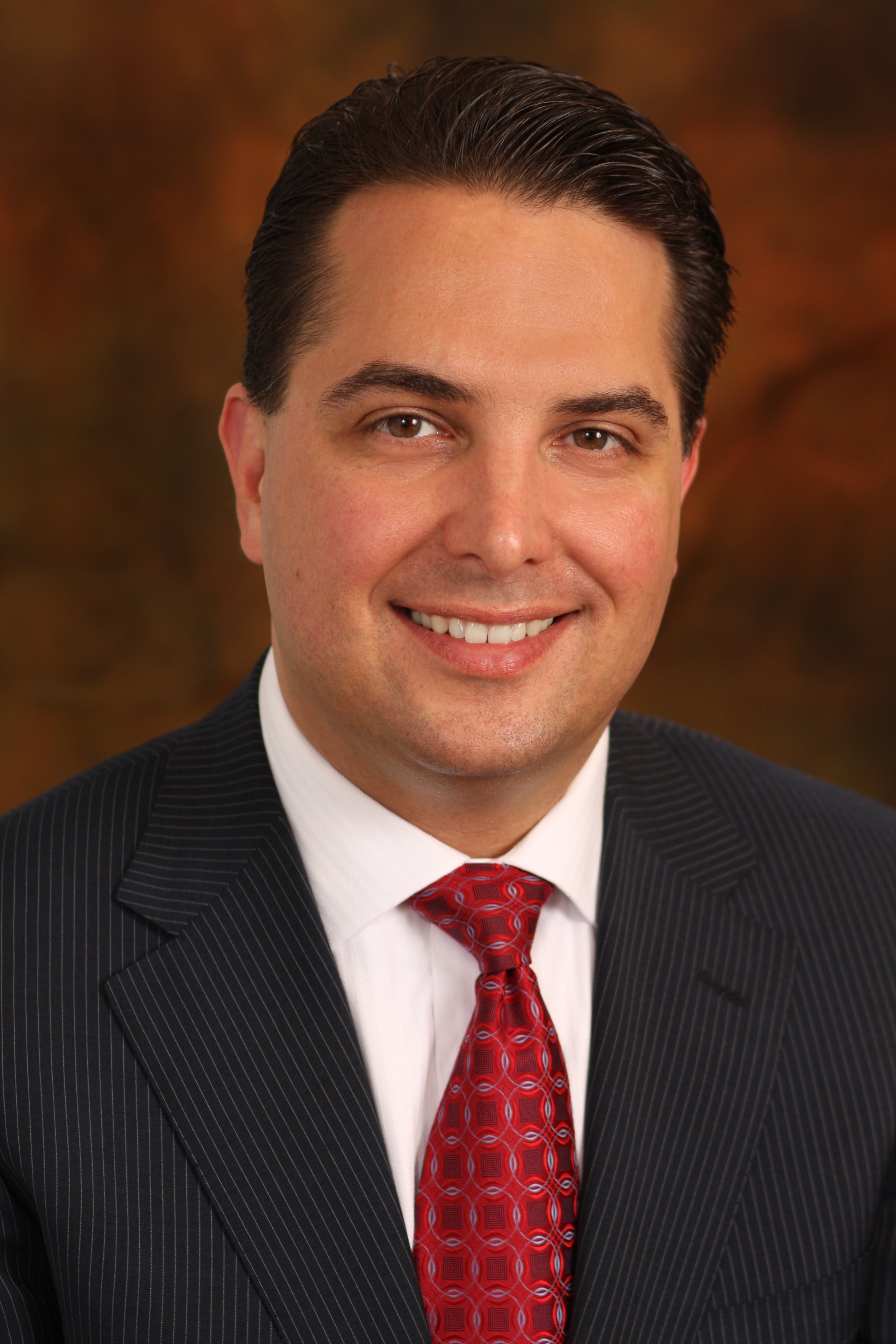 Matthew W. Daus, Esq.
Partner and Chairman, Windels Marx Transportation Practice Group
President, International Association of Transportation Regulators
Transportation Technology Chair, University Transportation Research Center
Contact: mdaus@windelsmarx.com
156 West 56th Street | New York, NY 10019
T. 212.237.1106 | F. 212.262.1215


---
Here is What is Included in the Infrastructure Deal That Biden Struck with Senators
After weeks of negotiations, President Biden and a bipartisan group of senators have announced a deal on infrastructure spending.

The agreement focuses on investments in roads, railways, bridges and broadband internet, but it does not include investments Biden has referred to as "human infrastructure," including money allocated for childcare and tax credits for families.

According to the White House, the price tag comes in at $1.2 trillion over eight years, with more than $500 billion in new spending. How the measure would be paid for was a central point in negotiations, with Republicans opposed to undoing any of the 2017 tax cuts.

Here is what is included in the agreement, according to the White House fact sheet:

Transportation: $312 billion

• Roads, bridges, major projects: $109 billion
• Safety: $11 billion
• Public transit: $49 billion
• Passenger and freight rail: $66 billion
• Electric vehicles: $7.5 billion
• Electric buses/transit: $7.5 billion
• Reconnecting communities: $1 billion
• Airports: $25 billion
• Ports and waterways: $16 billion
• Infrastructure financing: $20 billion

Other infrastructure: $266 billion

• Water: $55 billion
• Broadband: $65 billion
• Environmental remediation: $21 billion
• Power, including grid authority: $73 billion
• Western water storage: $5 billion
• Resilience: $47 billion

Click Here to Read More
U.S. Commerce Secretary Calls Corporate Travel Restart 'Top Priority,' Details Few
U.S. Secretary of Commerce Gina Raimondo said that restarting business and international travel was a "top priority" of the federal government without offering any details or timeframes for reopening international travel corridors.

"I can promise that getting business travel and international travel going again is a top priority" of the Biden administration and the federal government, Raimondo said during a webinar hosted by the American Hotel & Lodging Association.

The state of permissible international travel continues to vary by country. The United States and United Kingdom this month agreed to establish a working group of experts to develop recommendations for restarting international travel. In the meantime, the U.S. continues to deny foreign nationals from the U.K. and Europe's Schengen Area, among other locations, entry. The U.S. also requires a negative Covid-19 test for all inbound international air travelers.

Raimondo said the Commerce Department "soon" would announce the delivery of $750 million in aid to the U.S. travel and tourism industries. The aid would be delivered to individual states, which could use the funding "very flexibly" to assist the sector, she said.

Click Here to Read More
---
Windels Marx Transportation Practice Group News Feed - Volume 2 (2021), Edition 110
INTERNATIONAL NEWS
Uber Canada's Ride-Hailing, Eats Businesses to Shift from Being Based in Netherlands
The change coming into effect on July 1 has been in the works since 2018 and will require Uber to collect sales tax that will be remitted to the government.
Click Here to Read More

Electric Vehicles Will Top Global Sales by 2033, Study Says
Global electric vehicle supremacy will arrive by 2033 — five years earlier than previously expected — as tougher regulations and rising interest drive demand for zero-emission transportation.
Click Here to Read More

NIO Cars Arriving in Israel for Mobileye Robotaxi Trials
Level 4 autonomous driving trials for the self-driving taxis are planned to begin next year on roads in central Tel Aviv.
Click Here to Read More
---
NATIONAL NEWS
Uber, Lyft Drivers Race to Apps That Make Contract Work a Better Gig
Adoption of apps to track pay, events, and dispute complaints is soaring amid patchwork of regulatory efforts.
Click Here to Read More

COVID-19 Fueled the Rise of the E-Bike. See Where Ridership Grew in the U.S.
The share of e-bike usage more than tripled from May 2020 to May 2021.
Click Here to Read More

For Disabled Users, the 'Open Streets' of the Pandemic Remain Closed
Restaurants that claimed sidewalk and street space are not leaving room for wheelchair users and others with mobility impairments, say accessibility advocates.
Click Here to Read More
---
LOCAL NEWS
Shared & Pooled Rides in NYC May Resume, Effective Immediately
Effective immediately, shared and pooled rides in TLC-licensed vehicles can resume in New York City.
Click Here to Read More
Revel Says It will Launch 'Tesla Taxis' in Spite of NYC Ban
The CEO of electric-vehicle sharing startup Revel says the company's new fleet of Tesla taxis will hit the streets soon -- despite a ban this week by New York's Taxi and Limousine Commission.
Click Here to Read More
NYC to Set Aside Parking Spots for Electric Vehicle Charging
New York City will remove 100 parking spots in the coming months to make way for charging stations for electric cars.
Click Here to Read More
Presentation Alert: Big Transportation Data Access & Privacy in a Multi-Modal Autonomous & Connected World

Matt Daus recently presented Big Transportation Data Access & Privacy in a Multi-Modal Autonomous & Connected World at the International Symposium on Transportation Data & Modeling hosted by the University of Michigan. The speech focused on public access to transportation data that is used for modelling, analytics, studies, and service delivery in a public/private context.

Emerging mobility trends, which include the testing and implementation of automated and connected vehicles, advances in software and data mining for traffic and congestion mitigation, and shared mobility integration with public transit agencies and Transportation Network Companies (TNCs) all involve government access to private data.

Matt explained the legal and regulatory framework, which currently involves a combination of public/private partnership agreements, agency regulations, and freedom of information laws. His presentation also covered the impact of recent court decisions on who may gain access to transportation data once it is shared with public universities or government agencies.
Click Here to Watch the Live Presentation
Message from Matthew W. Daus, Partner & Practice Chair
Our COVID-19 transportation newsfeed remains a popular weekday service with our clients, friends, and colleagues, and will continue until further notice. Unfortunately, the pandemic shows no signs of slowing down, and there remains a steady stream of international, national, and local transportation-related news. We are mindful and sympathetic to the economic difficulties that our readers continue to face. We sincerely hope that this service, and our law firm's services, have helped in some small way to provide information that is useful to your business or entity in making strides to survive, and to one day thrive again, once we all reach the other side of this challenging moment in history. Let us not forget our loved ones, family, and friends who left us too soon due to the pandemic, and let their memories inspire us to move forward with resolve, as we continue to also be inspired by our health care, emergency, and essential workers, including the professional drivers who are on the front lines of our industry. Stay informed, focused, motivated, and resilient, for your employees, families, and passengers who rely on you to move the world!