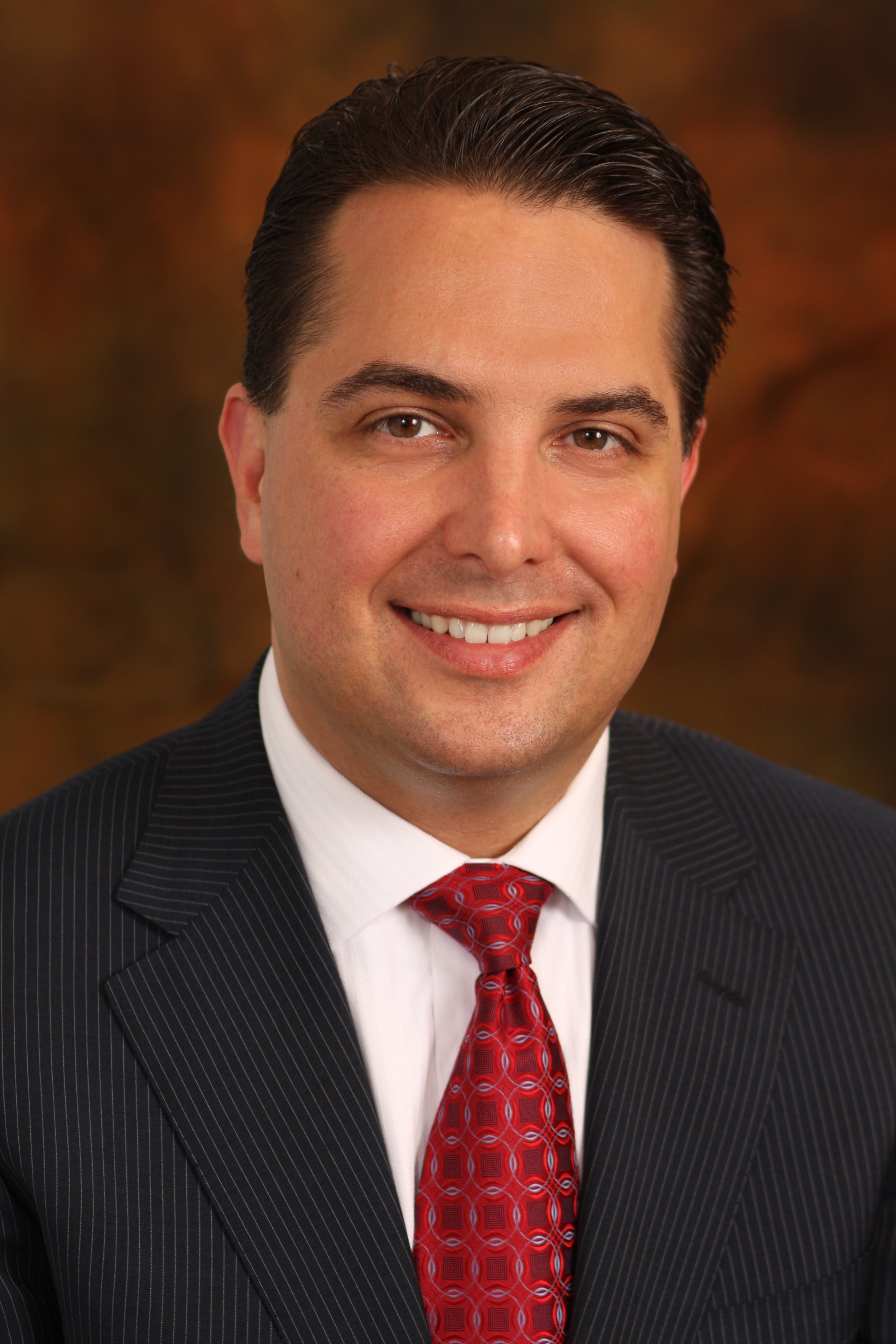 Matthew W. Daus, Esq.
Partner and Chairman, Windels Marx Transportation Practice Group
President, International Association of Transportation Regulators
Transportation Technology Chair, University Transportation Research Center
Contact: mdaus@windelsmarx.com
156 West 56th Street | New York, NY 10019
T. 212.237.1106 | F. 212.262.1215

---
OSHA Vaccine Mandate Penalties to Start January 10, 2022


The Occupational Health and Safety Administration said Saturday that it would not issue citations tied to its coronavirus vaccination mandate before January 10, 2022, so that companies have time to adjust to and implement the requirements.

The federal agency separately said there would be no citations of companies regarding its testing requirements before February 9, 2022.

The announcement came after the U.S. Court of Appeals for the Sixth District in Cincinnati decided on Friday that the mandate for large employers could go forward, reversing a previous court decision made after 27 Republican-led states, conservative groups, business associations and some individual companies challenged the mandate.

OSHA said in a statement that it would not issue citations before the listed dates "so long as an employer is exercising reasonable, good faith efforts to come into compliance with the standard."
The mandate was previously slated to take effect January 4th.

The Biden administration's vaccine requirement applies to companies with 100 or more employees and covers about 84 million U.S. workers. Employees who are not fully vaccinated have to wear face masks and be subject to weekly COVID-19 tests. There are exceptions, including for those who work outdoors, or only at home.
---
Ford Mustang Mach-E Joins New York City's Yellow Taxi Fleet
The Ford Mustang Mach-E is hitting the streets of New York City as the latest electric vehicle to join the ranks of the city's iconic yellow taxi fleet. The Mustang Mach-E, with its fresh coat of Rally Yellow paint and classic taxi iconography, is being operated by Gravity, a startup focused on EV fleets and charging infrastructure.

This is the first time that Ford's new, mass-market EV is being deployed as a taxi. However, it will not be the last — Gravity says it hopes to eventually operate a fleet of 50 electric vehicles comprised of both Mustang Mach-E models and Tesla Model Y models.

Click Here to Read More
EVs Are Taking Over. The Invasion Arrives in the U.S. in 2022

Toyota Motor made a splash this week with its "30 by 30" announcement. The Japanese giant plans to introduce 30 new all-electric cars by 2030.

The new plan adds to the plethora of 2021 EV proclamations made by dozens of global automakers. They all want to sell a lot of EVs by the end of the decade. EVs, it seems, are taking over. But 2030 is a long way away. So when can people actually buy all these new, hot EVs?

A U.S. car buyer today might be forgiven for failing to realize EVs were the next big thing. The percentage of EVs sold among new car sales in the U.S. remains very low at less than 3%. There are a few reasons for that including changing government incentives and consumer preference. But a big reason is simply model availability. There just aren't that many attractive EVs to buy in the U.S. — other than Tesla.

Maybe that mismatch between goals and actual products means EVs are overhyped. Before investors settle on that conclusion they should look at China – the world's largest new car market, where EVs have been around 20% of new car sales for the past couple of months. More EVs for sale led to more EV sales.

American's need more EV product to get EV sales rates higher. And they will get a boatload of new EVs to pick from in 2022 and 2023, starting with trucks. Tesla's Cybertruck, the Rivian Automotive and the Ford Motor F-150 Lightning arrive in 2022. General Motors (GM) all-electric Hummer and Cadillac Lyric arrive next year as well. The electric Chevy Silverado is slated for 2023.

U.S. car buyers will have, very roughly, 20 EV models to pick from in 2022, up from about 10 in 2021 and with more on the way in 2023. That's a big increase.

Click Here to Read More
---
Windels Marx Transportation Practice Group News Feed - Volume 2 (2021), Edition 227
INTERNATIONAL NEWS
Gig Workers' Insurance – What's Next?
Self-employed and gig workers have become a pivotal part of the Canadian economy and the importance of providing protection to this demographic is rapidly increasing.
Click Here to Read More

Arrival Shows Minivan Styling of EV for Ride-Hailing Companies
Arrival will now begin testing the electric car and will incorporate feedback into the next design phase.
Click Here to Read More

When We are Likely to See Driverless Cars Being Rolled Out in Australia
Self-driving shuttles have been tested around Australia for years - but it will likely be a while before we see them used more widely.
Click Here to Read More
---
NATIONAL NEWS
EV System Will Require Shift in Car-Charging Habits, Lawmaker Says
A rollout of President Biden's proposed network of 500,000 electric vehicle (EV) charging stations must be paired with a "paradigm shift" in the way Americans view driving, a House lawmaker said this week.
Click Here to Read More

U.S. DOT Pressures States to Spend New Infrastructure Funds Sustainably
For the first time, U.S. DOT will actively pressure states to spend their federal infrastructure funds on projects that will help end the climate and roadway death crises — and discourage them from pursuing highway expansions.
Click Here to Read More

The 5 Biggest Connected and Autonomous Vehicle Trends in 2022
Here is a look at some of the ways that autonomous and connected mobility will impact our lives in the near future.
Click Here to Read More
LOCAL NEWS

Eric Adams Expected to Tap Councilman Ydanis Rodriguez to Run NYC DOT
Mayor-elect Eric Adams has picked City Councilman Ydanis Rodriguez to be New York City's next Transportation Commissioner — and Rodriguez has accepted, sources said.
Click Here to Read More

Breed Proposes $400 Million Ballot Measure to Make Muni Less Rickety, Hopefully More Reliable
San Francisco Mayor London Breed is floating a $400 million bond referendum to modernize transit agency Muni.
Click Here to Read More

New MTA Express Bus Rollout Tripped Up by Leg-Room Gripes
Complaints from cramped commuters about the newest express buses on city streets have caused the MTA to pump the brakes on their rollout.
Click Here to Read More
Updated NYC Vaccine Mandate

On December 13, 2021, Dr. Dave A. Choksi, Commissioner of the NYC Department of Health and Mental Hygiene (DOHMH), signed an order to require the COVID-19 vaccination in New York City workplaces. Beginning December 27, 2021, all workers must provide proof of vaccination against COVID-19 before entering the workplace in New York City.

The vaccination mandate is broad and sweeping, as it covers any non-governmental entity that employs two or more workers in New York City or maintains a workplace in New York City. The vaccine mandate applies to all individuals who work in-person in the workplace, including full or part-time staff, employers, employees, interns, volunteers, contractors, self-employed individuals and solo practitioners. Under this mandate, a workplace includes any location where work is performed in the presence of another worker or member of the public, including a vehicle.

Who is covered by the vaccination order?
Any entity that employs more than one worker in New York City; or

Any entity that maintains a workplace in New York City; or

Any individual who works in-person around other workers

Any individual who works in the presence of a member of the public, including in a vehicle.
The order applies to all private sector workers in New York City, including independent operators. This includes for-hire vehicles. The DOHMH includes owner-operators and lists "a taxicab or rideshare owner-operator, such as an Uber driver" as a covered entity in their guidance. The guidance indicates that inspectors from different agencies will be inspecting for compliance starting December 27, 2021. If a business refuses to comply with the mandate, they are subject to a fine of $1,000 and escalating penalties thereafter if violations persist. The NYC Taxi and Limousine Commission has yet to release guidance on enforcement for for-hire vehicles and bases.

In order to comply with the mandate, all covered entities must collect proof of vaccination from all workers. Covered entities must keep a record of each worker's proof of vaccination. Workers must submit proof of at least one dose. If a worker is not fully vaccinated, the worker must provide proof of a second dose no later than 45 days after the first dose was administered.

The following documents are acceptable as proof of vaccination under the mandate:
• CDC COVID-19 Vaccination Record Card
• Official Immunization Record
• New York City COVID Safe App
• Valid New York State Excelsior Pass/Excelsior Pass Plus
• CLEAR Health Pass
*The Commissioner of Health may also designate additional acceptable documents as proof of vaccination.

When doing business with contractors or non-employee workers, a request can be made to the worker's employer to confirm proof of vaccination instead of maintaining a record of vaccination. All vaccination records collected pursuant to the Order should be kept confidential. All covered entities must comply with the Order by December 27, 2021 and post an affirmation of compliance in the workplace in a conspicuous location.

Self-employed individuals who do not have a fixed workplace or whose workplace is a vehicle, may keep their own proof of vaccination with them at all times instead of posting the affirmation sign.

The vaccine mandate has limited exceptions, only workers who are granted a reasonable accommodation are exempt from providing proof of vaccination. If a worker has a reasonable accommodation, the employer must maintain a record of the stated basis for such accommodation and any supporting documentation. If a worker needs to apply for a reasonable accommodation they must do so before December 27, 2021. Reasonable accommodations may be granted for medical or religious reasons.

Those that work from home and do not interact in-person with co-workers or members of the public are exempt from the mandate and do not need to provide proof of vaccination. Worker who enter the workplace for a quick and limited purpose are also exempt. There is also an exception for visiting, non-resident performers and athletes.

After December 27, 2021, any worker who does not provide proof of vaccination and is not covered under an exemption or reasonable accommodation should not be allowed to enter the workplace. Covered entities must exclude workers without proof of vaccination from the workplace.

If you have any questions regarding the new vaccination mandate, please contact Matt Daus at mdaus@windelsmarx.com.