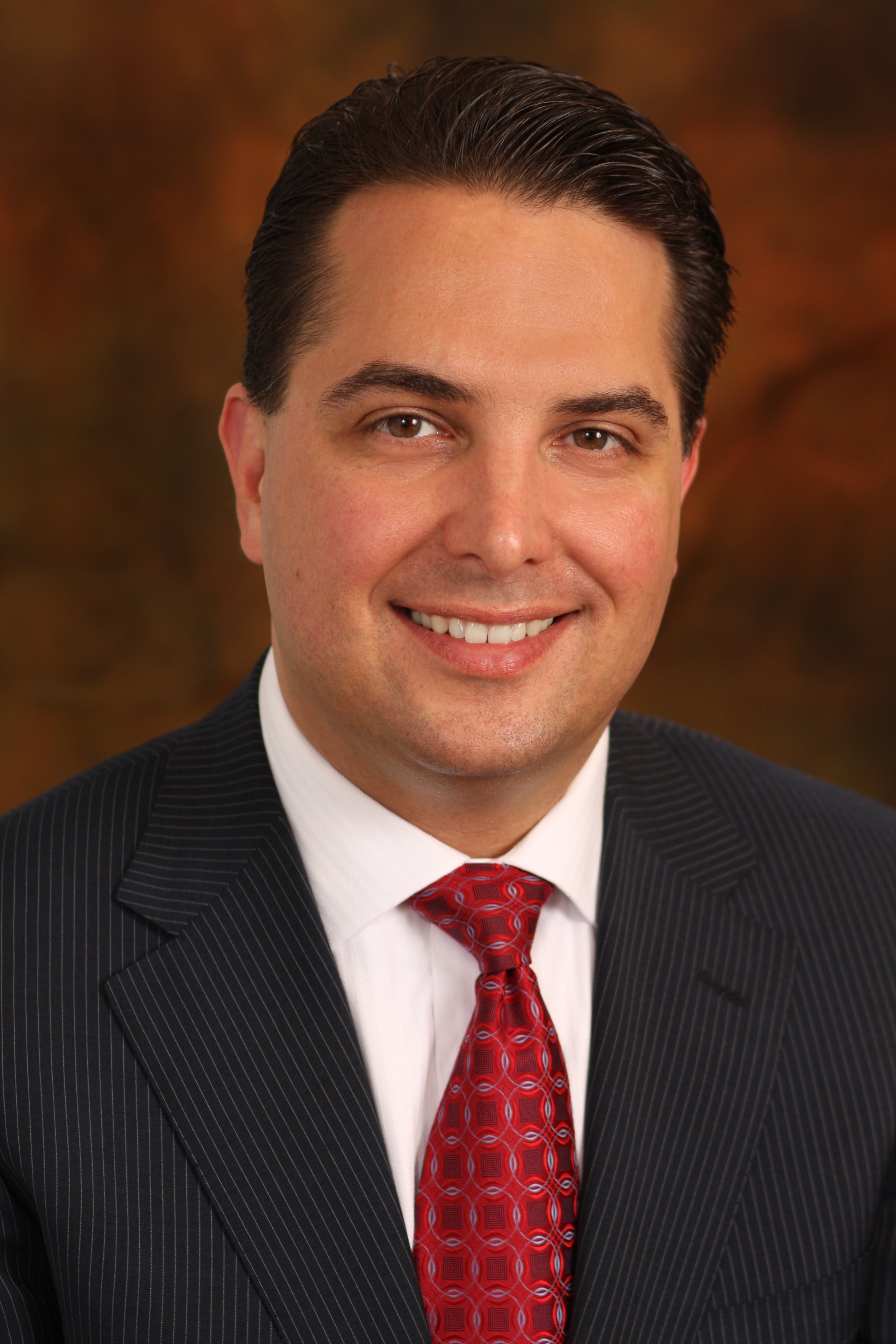 Matthew W. Daus, Esq.
Partner and Chairman, Windels Marx Transportation Practice Group
President, International Association of Transportation Regulators
Transportation Technology Chair, University Transportation Research Center
Contact: mdaus@windelsmarx.com
156 West 56th Street | New York, NY 10019
T. 212.237.1106 | F. 212.262.1215
High Gas Prices Are Pushing Electric Car Sales to a Tipping Point


With gas prices painfully high for the third straight month, more Americans have been turning to fuel-efficient vehicle alternatives as a way to save money, new data shows.

An unreleased report from CarGurus, an automotive research and shopping firm, shows that 53% of active shoppers say they are considering a more fuel-efficient vehicle in response to high gas prices. The data, shared with TIME, looks at consumer sentiment toward electric vehicles based on an online survey of 2,176 U.S. automobile owners at various points this year. It finds that 40% of Americans now expect to own an electric car in the next five years, up from 32% in February and 30% last year.

"Gas prices have really pushed shoppers to consider EVs that otherwise wouldn't have sooner," says Ali Chapman, a senior customer insights analyst at CarGurus. "And it's led to increased activity in EVs on our site."

Google searches for electric cars have also been boosted by the gas prices, reaching a record high in March. The results are being felt all across the auto industry. Companies that manufacture electric vehicles have reported blockbuster sales in recent months, exceeding even the most optimistic Wall Street expectations.

However, despite the increase in sales and activity, data from CarGurus reveals consumer buying habits are a little more complex. In a survey of respondents last year, 56% said they'd be much more likely to consider an electric vehicle if gas prices reached $5/gallon. Today, that figure drops to a more realistic 27%.

"The initial shock of paying $5/gallon really kind of gets people looking," says Kevin Roberts, director of industry insights and analytics at CarGurus. "But then as that awareness grows, interest slips out."

Click Here to Read More
Matt Daus Publishes Op-Ed in the NY Daily News:
"Uber and Taxis Together: A Remarkable Synergy"



I had to pinch myself to make sure I was not dreaming when I heard the news that Uber was partnering with the taxi industry to place taxicabs on the Uber app. The "Super Pumped" Showtime TV series about Uber has re-sparked interest in this disruption story, making the timing of these archenemies reconciling fortuitous.

Under the deal, NYC taxi-hailing apps Curb and Arro will place up to 100% of iconic yellow taxis on the Uber platform, and likewise in San Francisco, with Flywheel and YoTaxi. Uber riders will be able to request a cab on the Uber app, and be charged the UberX rate — not the amount on the meter. Taxi drivers will see an up-front earnings estimate for each trip, choosing to accept or reject it. (Passengers will not be able to request an Uber car through these taxi apps.)

Things have certainly come full circle since "UberCab" first launched in San Francisco more than a decade ago. The original plan went off-road when Uber realized taxis had too many regulations for ubiquitous growth, prompting the company to pivot to a hybrid model — marrying a luxury limo vehicle and driver experience with an on-demand taxi-type ride request, known as an e-hail.

I led the city's Taxi & Limousine Commission for eight years but left before Uber was a thing. Then, as president of the International Association of Transportation Regulators, I got a front seat passenger to Uber's disruption. Representing taxi commissioners everywhere, we went to battle with Uber. Uber claimed to be an aggregation platform like Expedia, not a transportation company requiring licensure. What soon resulted was a plethora of cease and desist letters, lawsuits, investigations, media battles and lobbying skirmishes.

The two-front war between Uber against government regulators and the incumbent taxi industry dragged on for years until states legalized so-called Transportation Network Companies (TNCs). The taxi industry remains subject to an uneven regulatory playing field; it could never benefit from less stringent TNC rules, including streamlined driver hiring and background checks, and no fare restrictions. Add many millions of dollars of private equity subsidies for driver pay and cheaper rides, and the taxi industry has become a virtual shell of what it once was. The once-ubiquitous street hail has become virtually extinct, as the taxi industry survives mostly on airport trips and non-emergency medical transportation.

While the taxi/Uber partnership surprised the public, it was no surprise to regulators and the transportation industry. Elsewhere in the world, Uber has worked with the taxi industry for years; examples include Spain, Colombia, Austria, Germany, Turkey, South Korea and Hong Kong. In Europe, labor opposition from taxi drivers, coupled with court losses on a continent unsympathetic to Silicon Valley tech companies, led Uber to eventually acquire Autocab, a Euro-entrenched taxi software dispatch company. Also, Uber has been quietly utilizing taxi wheelchair-accessible vehicles for its non-emergency medical transportation platform Uber Health, openly courting the taxi industry at conferences.

The Uber-taxi partnership is a regulatory work of art which may solve many of the challenges plaguing the company for years, including:
mitigating congestion when car usage is increasing, by using existing taxis instead of adding more vehicles to the road (avoiding NYC-TLC's vehicle cap);

allowing Uber to expand its driver pool amid a labor shortage, when taxis are finally competing;

increasing local taxi drivers' trip volume and income to benefit from a 5.3% Uber pay bump, when they have not seen a fare increase in 10 years;

allowing passengers faster service, with more vehicle options and fewer apps to toggle between;

adding more wheelchair-accessible vehicles to the Uber platform, for easier access by people with disabilities;

advancing equity with more service to low-income, underserved communities and transportation deserts; and

placing taxi drivers alongside Uber drivers on the same platform, making it harder to argue in court that drivers are employees, and not independent contractors.
The stage is now set for the next phase of disruption, which is technological integration among mobility companies and Mobility-as-a-Service (MaaS). MaaS is a platform where public and private transport modes can be paired together for connecting trips and uniform payment via a single app — linking public trains and buses, with bike and scooter share systems, and now Uber/taxi trips.

Along similar lines, California's Public Utilities Commission is allowing the first driverless e-hailing using automated vehicles with paying passengers. In New York City, Mayor Adams just nominated the District of Columbia's taxi czar, David Do, who is Chair of the IATR's Technology and Innovation Committee, to take the helm at the TLC, with the first order of business being the proper implementation of the Uber/taxi partnership.

Only time will tell how this joint venture evolves. Right now, we have a peace accord that may end the Cold War between these industries. I, for one, have seen the ups and downs, growing weary and disillusioned over the years. But for now, I'm super-pumped.

Click Here to Read More
---
Windels Marx Transportation Practice Group News Feed - Volume 3 (2022), Edition 82
INTERNATIONAL NEWS

Winnipeg's New Taxi Safety Bylaw Aims to Keep Passengers Safe
The bylaw, which is now in effect, sets new rules and codes of conduct for those who are operating taxis and other vehicle-for-hire services like ridesharing as well as limousine services.
Click Here to Read More

VW to Use Qualcomm's Snapdragon Ride Platform in Autonomous Driving Push
Qualcomm will supply VW with system-on-chips from its Snapdragon Ride platform.
Click Here to Read More

Electric Cars Are Not Yet a Solution for South Africa
In the South African context, electric cars are currently the dirtiest means of personal transport available, and will remain so until we have fixed our electricity generation.
Click Here to Read More
---
NATIONAL NEWS
An Original Uber, Lyft Competitor Still Trying to Build a New Rideshare Model
Getaround's idea of rideshare is still more rooted in the original concept of individuals sharing cars than the gig economy giants that Uber and Lyft have become, though the lines are blurry.
Click Here to Read More

GM and INRIX Collaborate to Provide Safety Data, Insights to Transportation Officials
General Motors and INRIX said they would collaborate on a cloud-based application to provide transportation officials with data to help them measure the effectiveness of roadway safety projects and their impact on communities.
Click Here to Read More

Lyft Continues Its COVID Recovery, but Investors Are Far from Impressed
American ride-hailing company Lyft reported its first quarter financial performance, a report that showed continued improvement from the loss of business it experienced during the COVID-19 pandemic.
Click Here to Read More

LOCAL NEWS
DC Circulator Drivers Strike Over Pay, Disrupting Commutes
Hundreds of commuters were left stranded at bus stops after D.C. Circulator drivers walked off the job to protest what they say are unfair wages and poor working conditions.
Click Here to Read More

Congressman's Congestion Pricing Solution: Just Stay in New Jersey
U.S. Rep. Josh Gottheimer of New Jersey has a new plan to help his state's drivers avoid costly New York City tolls and bridge fees, as well as save them the hours spent commuting: simply, don't do it.
Click Here to Read More

"Superhighway for Fare Evasion:" MTA Chief Takes a Fresh Look at Emergency Exits in Subway Stations
The MTA wants to re-examine its emergency exit gates in subway stations amid its renewed focus on curbing fare evasion, agency chief Janno Lieber said.
Cilck Here to Read More